Self Help
The 'Ball In A Box' Grief Analogy: This Is How Your Grief Works
Last Update on December 13, 2021 : Published on December 13, 2021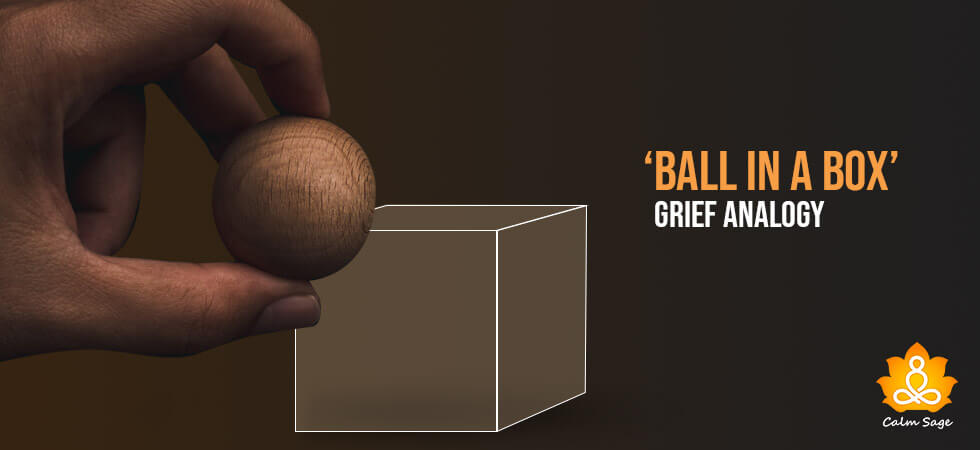 Grief is an emotion that never leaves you – no matter how much time has passed. While some people may find it easier to move on from losing a loved one, others may not. And here is the dilemma.
Grief is a process and forcing the process is not helpful. You might go through the five stages of grief or you may stay in one emotion for a long time. You may even skip some emotions or might have a completely different response to the pain.
How you choose to navigate through the pain and the grief depends on many things such as your emotional capacity and the value of your loss. In any case, your feelings, your emotions are valid and OK. Even if they change over time.
The pain of losing your loved one may always be there but the intensity of the pain may change with time. That depends on the natural process and can't be rushed.
You can't change nature after all, can you?
Lauren Herschel came up with the 'Ball in the box' grief analogy. Let's see how this grief analogy explains how grief works.
Grief Is Like A Ball In A Box
If we look at this 'ball in a box' grief analogy then you need to picture a closed box. Inside this box is a bouncing ball – that's grief. On the bottom, there's a button – one for your pain. When you first experience grief or loss, your heart feels heavy and the emotions become overwhelming.
Because of its presence, grief can be difficult to ignore. Now this bouncing ball – your grief – with every emotion you feel becomes heavier. So even if you don't mean it, every single step you take may accidentally cause this ball to move and collide with the button – your pain.
Adjusting to grief can be challenging at first. You might feel yourself withdrawing from others, focusing on distracting yourself, keeping yourself busy, etc. But because grief is like a ball in a box (a closed box, mind you), even if you handle the box with care, you may still hit the walls, triggering your pain button.
This pain you will feel when the ball hits the button may look different from others. You might get angry or frustrated instead of breaking down crying. Or maybe you'll become numb to your emotions.
Keep in mind that these are normal responses to grief and the pain it brings. Your pain might feel never-ending and the ball in the box might take up more space than you intended but that's OK.
All you need to do now is to focus on shrinking the ball in the box that has taken over every corner of your life.
Shrinking The Grief Ball
As time passes, as seasons change, you may begin to feel your grief ball getting smaller. You might feel that the ball in the box is no longer taking over every aspect, every corner of your life. Sooner or later, when you resume your life, you might feel the smile on your face is easy to come and the pain button is triggered less.
But even then, let's not forget that grief is a bouncing ball. So no matter how much time has passed, it may eventually bounce and trigger the pain button again. There can be two reactions to this; one – it could come as a surprise to you or two, you'll be ready to cope with the pain because you're anticipating the hit.
Remember, grief doesn't follow a deadline. Even if the grief ball has shrunk, the pain button is still there. The intensity of the pain is still the same – whether you feel it immediately after the loss or years later.
You might resume your life and move on but the loss will be present and it will hurt when the pain button is hit.
How To Live With Grief
It might not feel like it at first but the grief ball in the box will gradually become smaller. The emptiness your loss created will always be there but you'll find that the space the ball took in the box is now filled with not heaviness but memories your loved one left for you.
Love remains even if the loved one is gone. Love will be your shield now. When the grief ball becomes heavier again, love will protect you. It will cushion the ball in the box from hitting the pain button.
But not always. The button may still get hit and you'll feel the pain come back but now the intensity will not be the same.
This is acceptance.
This doesn't mean you're 'over' your loss. You'll always miss your loved ones and their importance in your life. Acceptance doesn't mean forgetting your loved ones, it is simply part of the grief process.
Adjust to your reality in a way that other balls, shapes, and things have space to fill the box. Do it in a way that the grief ball stops bouncing around too much and even if it does, you have other memories that can prevent the ball in the box from hitting the button on the bottom.
You're Not Alone…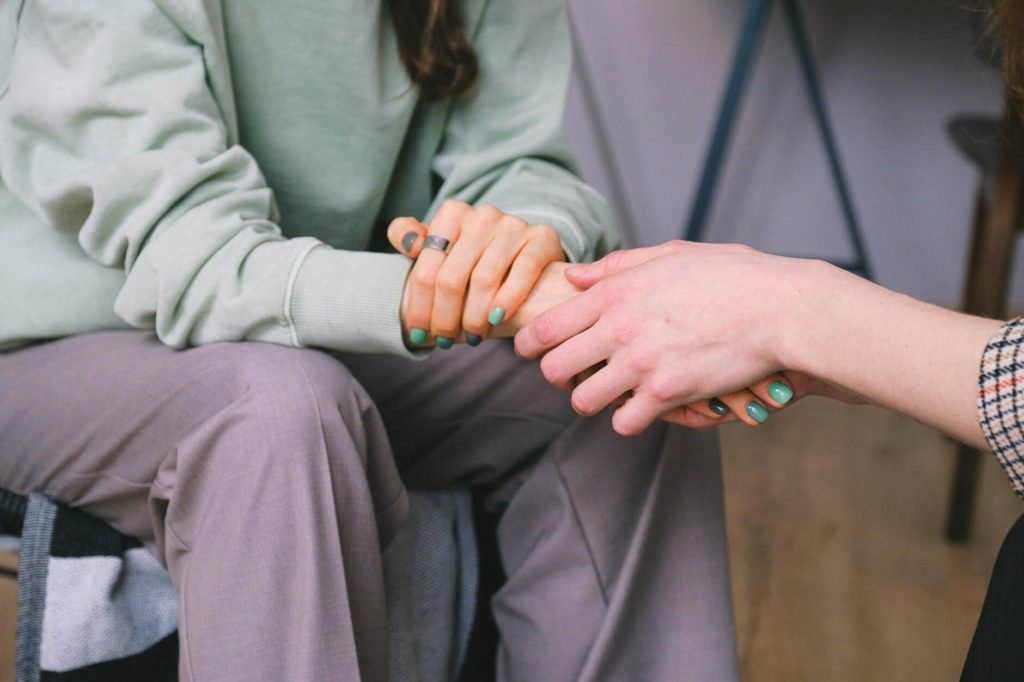 The pain of losing your loved one will decrease over time. The ball will lose excessive air one day. Never assume that a shrinking ball means you've forgotten your loved one or that you don't care about the loss anymore.
Instead, accept that your healing has begun. Let memories wash over you, let yourself feel gratitude for the values your loved one left behind.
Grief is a unique process. There's no right or wrong when it comes to grief.
However, if you're having trouble accepting your grief, you can reach out for help. Grief counseling can help you process your grief and learn ways to cope and move forward.
Book Your Free Session with BetterHelp
Never forget that you're not alone in your healing. There's no shame in asking for help especially when the grief ball is becoming too heavy to carry in the box. Coping with grief is a process and you need to give it time, patience, and lots of love.
Remember, one day the grief ball in the box will lose excessive air and as it becomes lighter to carry, the pain button will lose its intensity too.
You're not alone!
I hope this article helped you understand the 'ball in the box' grief analogy. If you'd like to reach out to us, you can write to us at info@calmsage.com or DM us on social media. Let me know your thoughts on this wonderful ball of grief analogy in the comments below!
Take Care!