Mental Disorders
What Are Nonverbal Learning Disabilities?
Last Update on April 28, 2023 : Published on April 30, 2023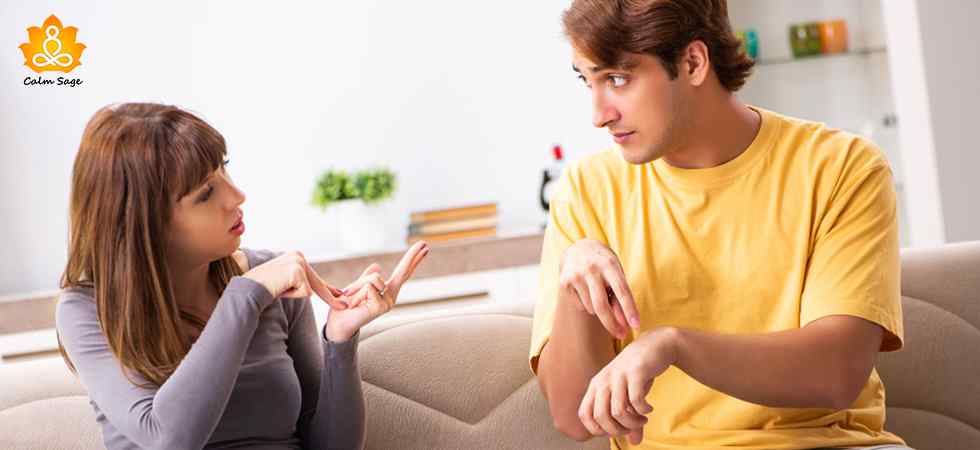 Non-verbal learning disabilities are neurodevelopmental disorders that can begin to get noticed once you start getting theoretical concepts in school. A rough estimate would be around 8-10 years old.
I say so because non-verbal learning disorders cannot be easily identified until you're on your own performing executive functions or applying the theoretical concepts you learned in school. Research says almost 5% of people have non-verbal learning disorders.
Non-verbal learning disorders are running low on timely identification. It can be because of a lack of information and awareness of this neurodevelopmental condition. Caregivers often confused non-verbal learning disorder with the child just being lazy or dumb to perform some executive functions or motor/social skills.
Today, in this blog, we will explore non-verbal learning disabilities, their symptoms, their causes, and a lot more. Shall we begin?
What Are Non-Verbal Learning Disabilities?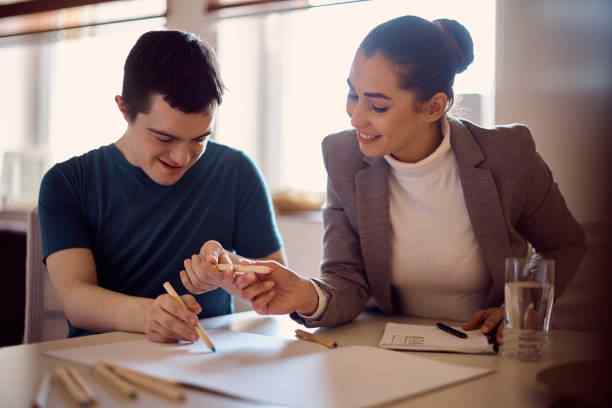 As you already know, non-verbal learning disabilities are neurodevelopmental conditions that can be characterized by a lack of executive functions, visual-spatial perceptions, motor skills, social skills, etc.
You won't be able to notice non-verbal learning disabilities until the time you face some difficulties in visual or spatial or tactile perceptions. With non-verbal learning disabilities, you won't find any difficulties in reading, writing, vocabulary or factual recalls, etc.
The best time to identify non-verbal learning disabilities is when the child is in school. Children learn to solve intense problems and theoretical concepts in school when they are in the 4th or 5th grade. If your child faces no issues in understanding those complex concepts but when it comes to applying those concepts they somehow fail, there is a chance of non-verbal learning disabilities.
Also read: Signs You Are Socially Awkward and How to Overcome
What Are Nonverbal Learning Disorder Symptoms?
Talking about the symptoms of non-verbal learning disabilities, we do not have other disorders. These symptoms look like problems more than just symptoms of some kind of learning disorder. However, it is important to know what nonverbal learning disabilities might look like in physical form.
Here are some common symptoms of nonverbal learning disorder;
Difficulties in gripping a pencil
Difficultywhile tying your shoelace
Difficulties while using a pair of scissors
Difficulty in riding a bicycle
Difficulty in passing or throwing a ball
Difficulties in recalling visual information
Inability to stay focused on one task at a time
Difficulty in multitasking
Difficulty in planning or being organized
Inability to solve math problems, fractions, etc
Inability to understand graphs or maps
Difficulty in understanding social cues
Difficulty in comprehending humor, sarcasm, or idioms
Difficulty in reading facial expressions
If you find a bunch of these nonverbal learning disorder symptoms in you or someone you know, there is a high possibility of the development of nonverbal learning disorders. These symptoms can be the reason behind social alienation and the reason behind your facing social difficulties in adulthood.
Also read: What Is Learning Disability? How Does It Affect Your Child's Mental Health?
What Causes Nonverbal Learning Disorder?
If you've read this far, you know by now that non-verbal learning disorder is a neurodevelopmental condition. A neurodevelopmental condition is commonly caused by some external or internal interference in the neural cavity.
In the case of nonverbal learning disabilities, the main cause which has been identified so far is a dysfunction in the right hemisphere of your brain. The right hemisphere is responsible for creative, intuitive, artistic, non-verbal, emotional, musical, and imaginative functions. Therefore, a non-verbal learning disability can result from dysfunction of all these functions.
Other than dysfunction in the right hemisphere, abnormalities in the white matter of the brain could also be responsible for causing non-verbal learning disabilities. These abnormalities affect the way neural signals are passed and an irregularity in the neural signals can cause several difficulties in executive and other important functions.
Therefore, if the right side of your brain is not functioning normally, you increase your chances of developing neurodevelopmental conditions like non-verbal learning disabilities.
Also Read: Psychosocial Therapy: Its Types, Examples and Why Is It Used?
How To Treat Non-Verbal Learning Disabilities?
Although non-verbal learning disabilities do not have official diagnosis, they can cause social difficulties leading to mental unrest. Therefore, if you have been struggling with a non-verbal learning disorder you need to see a doctor.
A mental health professional could be of help as they have enough interventions available to help you overcome the difficulties of non-verbal learning disabilities and other challenges caused by NVLD.
Here are a few treatments options that can help with non-verbal learning disabilities;
Cognitive behavioral therapy: cbt techniques can help you manage your social skills and improve them and also help build confidence back in your life.
Physical therapy: special exercises will help you improve your motor abilities and improve coordination.
Occupational therapy: such interventions can help in re-establishing you back into society and help you function normally.
Educational interventions: NVLD can cause clear difficulties in learning in school therefore, educational interventions could help them perform better in school and have a better academic performance.
That's All Folks!
I hope you found this blog about non-verbal learning disabilities helpful, informative, and interesting. Do share this blog with your friends and family so that we can identify NVLD sooner and the interventions can begin.
Thanks for reading.
Take care and stay safe.