Psychology
Psychological Benefit Of Using Adult Coloring Books! Are They Really Worth A Try?
Last Update on May 18, 2023 : Published on May 18, 2023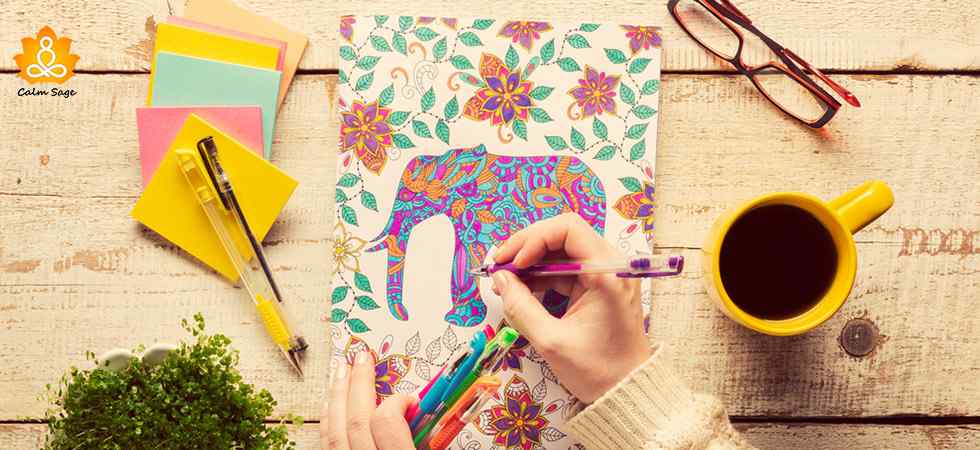 Do you remember, as children we used to spend so much time playing with different colors and scribbling in our coloring books? It used to be so much fun! What if I tell you, you can experience that same joy of coloring books and gain mental health benefits too?
You read it right, using coloring books for adults has proven to be beneficial for our mental health and overall well-being. In fact, experts say that adult coloring books can be used as a means of self-care and relaxation techniques.
Do you still enjoy doodling or coloring random drawings? Well, why not use this inclination for your benefit? Adult coloring books come in a wide variety including mandalas, sceneries, tapestries, etc.
Want to know more about the benefits of coloring books for adults?
Here you go…
10 Therapeutic Benefits Of Coloring Books For Adults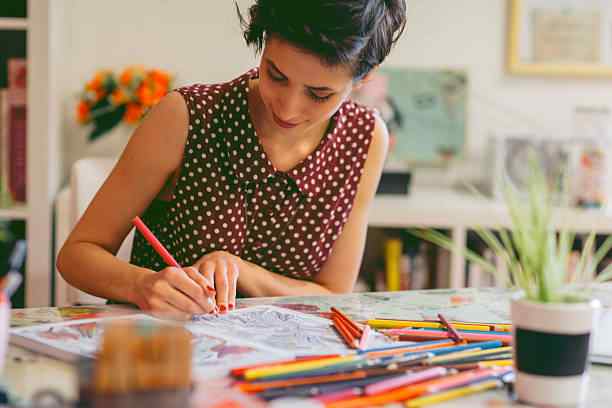 1.Helps with symptoms of depression and anxiety
According to a recent study, researchers introduced young college students to coloring book intervention at least once a week. Around 54% of them showed improvement in their depressive and anxiety symptoms.
Another 2020 study observing older adults engaging in mandala coloring art, stated that it reduced intense symptoms of anxiety and stress. The participants claimed to have felt a sense of calm and felt good overall.
2.Helps improve your sleep pattern
Adding an adult coloring book to your nighttime routine is much better than staring at the digital idiot box or simply doom-scrolling on your phone. Spending your time coloring or doodling something can help in unwinding all the mess that you've put your mind through during the day.
There are so many studies that have proven that using adult coloring books can help in relaxing your mind as well as your body. Therefore, it is the best thing to do before you sleep. A relaxed mind and body help in getting better sleep.
3.Helps in processing your emotions
Many people claim that writing has helped them process their emotions better. Some engage in journaling; some write poetry and some simply maintain a diary. But what if writing doesn't excite you?
Try coloring, it doesn't require you to be highly skilled. All you need to do is fill those gaps with different colors and you're sorted. Mental health experts claim that creative art is a very effective means to manage difficult emotions and adult coloring books can help you do that.
4.Works as a distraction
We are all living a busy life, there is always something that we need to take care of. When you encounter stressful situations constantly, there is a high chance of you feeling burnt out.
To avoid that we all need some distraction from the stressful environment we live in. Adult coloring books can be a really good source of distraction. It not only takes your mind off worries but also helps your muscles and mind relax.
5.Helps improve motor abilities
Do you know why primary schools use coloring as the most common activity to engage young children? It is because coloring helps in the development of motor skills. It helps you understand dimensions, proportions, balance, etc.
Coloring has proven to have a similar effect on adults' motor skills as well. In fact, mental health professions advocate the use of adult coloring books for older adults or people with illnesses as it helps you improve your motor abilities.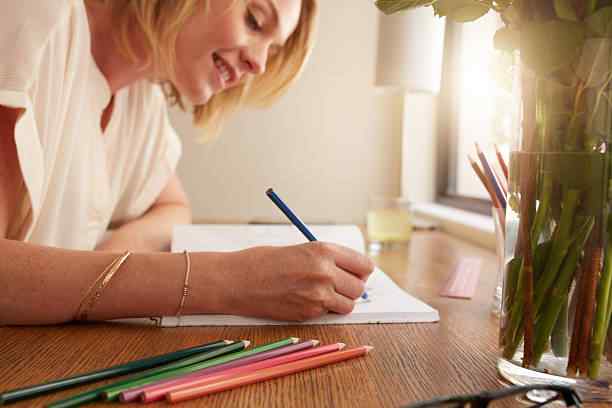 6.Helps in practicing mindfulness
Have you been trying to indulge in some mindfulness activities but do not know how to start? Well, adult coloring books can help you do just that. Mindfulness can be achieved by anything that calms your mind and helps you live in the present moment.
Engaging in adult coloring books can help you begin practicing mindfulness. It takes your mind off other things, helps you focus on what you are doing right now, and helps your brain get the rest and relaxation it needs.
7.Aids your meditation sessions
Just like using adult coloring books helps you practice mindfulness, it can help a similar effect when you meditate as well. Meditating regularly helps you develop good mental, physical, and emotional health.
However, sometimes, it becomes difficult to meditate because of unwanted intrusive thoughts. Coloring can come in very handy in those times. It helps you shift your focus and bring you to the present moment and once you've reached a calmer state you can continue your meditation without any hindrance.
8.Acts as an exercise for your brain
The human brain works tirelessly 24*7, even when you are fast asleep your brain is still at work. It needs some rest and exercise too so that we can reach an optimum level of brain health.
Adult coloring books can help your brain get the boost it requires to be healthy. Our body and brain both need to exercise regularly to maintain good health. Coloring is a very good exercise for your brain.
9.Helps in improving self-awareness
Coloring is a creative activity that helps in exploring our conscious and unconscious minds. Your cluster thoughts can reflect in the drawing you're making and the colors you choose.
Your drawings are a reflection of your feelings and thoughts. Therefore, it acts as a strong source of information about your true self. Although it will require some practice to finally identify patterns it surely helps in getting to know yourself better.
10.Acts as a recreational activity
All work and no play makes Jack a dull boy. I'm sure you must have heard of this phrase as a child. It indeed is very important to engage in recreational activities regularly so that your mind and body can relax.
It is not always possible to step out of the house or do something that requires a lot of effort. Coloring is a very universal recreational activity that can help all kinds of people irrespective of age, gender, culture, etc.
That's All Folks!
I hope you find this blog about the benefits of adult coloring books helpful, informative, and thought-provoking. Do share this blog with your friends and family so that we know about the therapeutic benefits of coloring for adults as well.
Thanks for reading.
Take care and stay safe.