Therapy
6 Best Online Divorce Counseling Services Of 2023
Last Update on December 12, 2022 : Published on November 13, 2022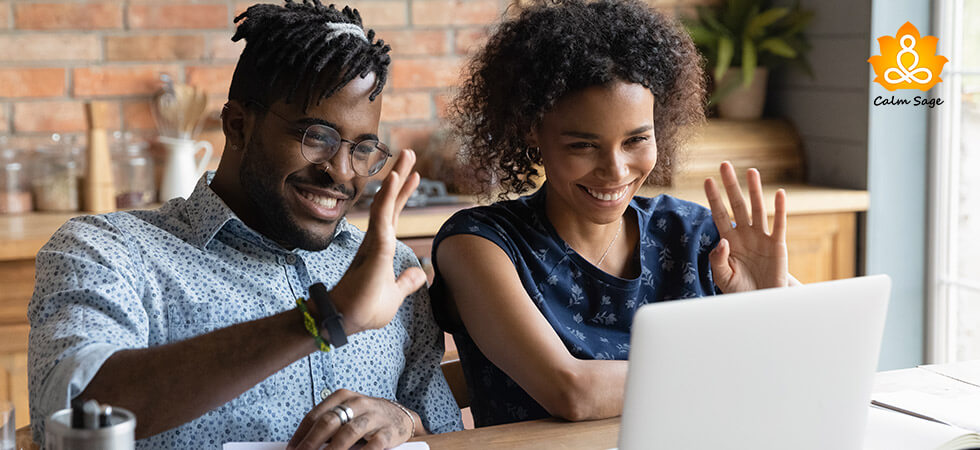 Divorce is one of the most complex and stressful life events that has some major impacts on personal and professional life. Moreover, it also impacts kids, family members, financial things, social relationships, and most importantly our mental health.
The impact of ending a marriage is tough because everyone is impacted by it whether you have been together for 2 months or 20 years. During such a tough phase, it is important to get the right support and start your life from a new page. The actual fact is that we cannot rely specifically on our existing support system during divorce because of mutual friends and relationships.
Moreover, the divorce process is isolating which can impact your mental and physical health negatively. In such situations, you can take the support of divorce counseling services that can help you through this tough phase.
Divorce counseling services can help in salvaging a marriage (if both partners are ready), help in co-parenting better with your ex-spouse, help to overcome mental health issues, and can help deal with your demons.
In this blog, I have enlisted the best online divorce counseling services that provide extended support for those going through a rough time.
Best Online Divorce Counseling Services/Therapy Platforms
1. BetterHelp: Best Overall
Price: 240$-360 monthly (subscription rates may vary according to preference) 
Insurance Accepted: No 
Offer: Get 20% Off on First Month Therapy With Coupon Code "Calmsage"
BetterHelp is one of the most popularly known online therapy platforms which is beloved by couples across the world. This online therapy platform is known for its online counseling services done by experienced and registered counselors.
BetterHelp has over 30,000 therapists equipped to tackle all kinds of problems related to marriage, divorce, parenting, and others. The best part about BetterHelp is that the counselors can be contacted through phone calls, video calls, chats, and texting.
The other best part is that the divorce counselor takes up an approach that is directed to your pace and helps in learning healthy coping techniques.
2. ReGain: Best for Relationship Counseling
Price: Begins from $240 per month
Insurance Accepted: No
Offer: Get 20% Off on First Month Therapy With Coupon Code "Calmsage"
ReGain is the only platform that is developed for relationship or couples counseling. ReGain is one of my personal favorite picks because it offers couples and individual sessions which helps in getting into the core of causes and helps in salvaging the relationship.
If both partners have decided to part ways, it helps establish ground rules and boundaries so that their mental health can be protected. Moreover, the counselors are experts in handling marriage-related issues like resolving conflicts, detecting emotional abuse, and improving communication. Consecutively, it helps in regaining respect even after separation.
Visit Regain couple Counselling
3. Calmerry
Price: Begins from $41.99 (Subscription rates may vary according to preference) 
Insurance Accepted: No 
Calmerry can be your one-stop platform for all your mental health needs, it is one of the fastest-growing online therapy platforms that offers therapy through licensed and experienced therapists. The best part is that users are matched with the perfect therapist that fits all of their needs.
If you are looking for support or going through the process of divorce, you can connect with Calmerry to find solutions for your problems related to separation, rules, parenting, and more. It offers budget-friendly subscription plans. Moreover, users also get 24/7 access to reach the divorce counselor.
4. Couples Therapy Inc.
Price: Subscription plans begin from $119 per session 
Insurance Accepted:
Couples who are considering divorce or are looking for mental health guidance and support can definitely opt for Couples Therapy Inc. It is one of the best platforms for seeking couple therapy-related services. You can also schedule sessions individually or intensively for both of you.
It also offers relationships and parenting advice based on the roots of psychological theories. The only aim of this platform is to help each couple to set rules and get on the same page in regard to their separation or moving forward together. Moreover, it can also help in salvaging a relationship.
5. Crossroads of Parenting & Divorce
Price: Begins from $79.95
Insurance Accepted: No 
Crossroads of Parenting & Divorce is based on co-parenting classes. It is generally a course that helps parents to come together and be available for their children even when going through separation or after separation.
The goal of this service is to teach parents to behave civilly for the sake of their children. Co-parenting courses offered by this service always prioritize the needs of children. The courses are offered by a trained counselor.
Visit Crossroads of parenting and divorce
6. E-Therapy Café
Price: Begins from $40 (Subscription rates may vary according to preferences) 
Insurance Accepted: No 
E-Therapy Cafe is an online service that offers coaching and therapy to couples facing issues with a divorce, separation, or co-parenting. Individuals can virtually join the sessions and seek advice. It can also help in salvaging a marriage or relationship.
The best part about using this platform is that it provides a 700-word journal wherein clients can express their feelings. The therapist reviews the journal and provides in-depth feedback based on it.
I hope this blog helps you with the 6 best online divorce counseling services and therapy platforms. For more such content, connect with us on all social media platforms.
Thanks for reading!