Therapy
Best Online Speech Therapy You Can Go For [2022]
Last Update on September 21, 2022 : Published on January 12, 2022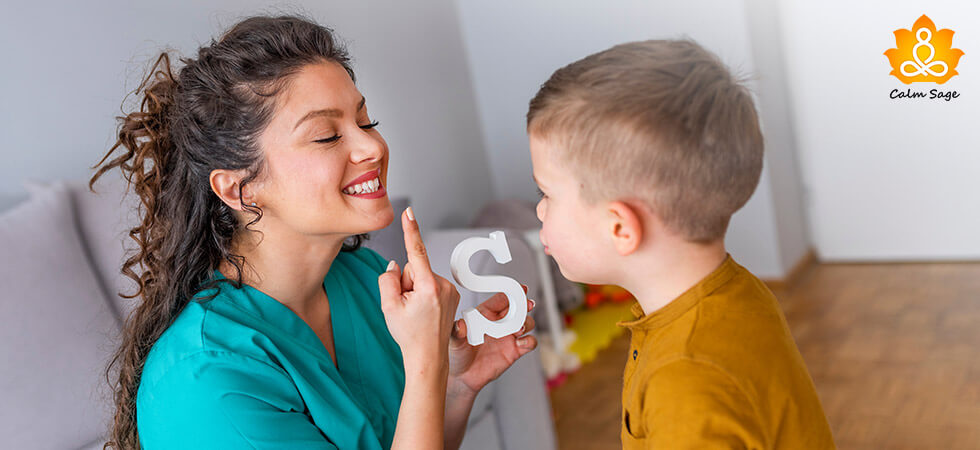 The world is now virtual, everything is available online from entertainment to treatments. Online speech therapy is gaining popularity lately. Imagine getting virtual speech therapy, what else do you want? 
So many people struggle with speech-related issues. Only because of lack of knowledge and resources do some people just choose to live with their aphasia or other s[eech related disorder. 
The Internet is omnipresent these days and online speech therapy can reach every house. Isn't it amazing? I mean speech-related disorders can make your everyday conversations also very difficult.  
If you have been struggling with speech-related problems or you know someone who is, this is just the right place to be. Here is a list of the best online speech therapy that is easily available. You can give them all a look and choose the one you think will work the best for you. 
2022's Best Online Speech Therapy You Can Go For
1. Better Speech
Cost: $59 for a 30 minute session
Pros:
Affordable
More than 50 speech-language pathologists
Full refund available if not satisfied
Services available for both kids and adults
Reschedule session for free
Practices between session to improve results
Available at home, evening and weekends as well
Progress tracking available
Awards diploma for reaching your set goal
Cons:
no free consultation
reduced personalization because the company runs on a large scale
Does Not cover health insurance
Contact: Phone:
9am-7pm EST – (203) 896-7995‬

E-mail: info@betterspeech.com
Why choose it: Better speech gives virtual speech therapy for both adults and kids. The goal here is to rebuild communication skills for adults. Better speech works best for fluency issues and articulation-related problems. 
Therapists are trained in: PROMT, S.O.S, LSVT LOUD, Lively letter programme, beckman oral motor approach, social thinking, DIR floortime.
2. Remote Speech
Cost: NA
Pros:
available worldwide
focuses on people with cognitive disabilities
Cloud based platform
30 minutes free consultation
20 + years of experience
Adults can access services at home via video platform
You can contact the company directly and easily
Cons:
Limited service for children 

slightly over budget
Services:
Adult speech therapy

Occupational therapy

Pediatric speech therapy
Contact details:
+1-844-659-5599 (US)

+1-215-659-5599 (Outside the US)
Why choose it: Remote speech gives online speech therapy to adults who have recently experienced a stroke or are dealing with cognitive difficulties. Such people often struggle a lot with speech-related disorders.
Also read: 10 Best Apps to Manage ADHD of 2021
3. Great Speech
Cost: $59 per session
Pros:
Provides therapy to all ages
Addresses a wide range of communication goals
50 + therapist's available
Licenced & experienced speech therapists
Custom matching with therapist
Email reminders available
Secure & easily to use online portal
Contact link available on the website
Cons:
Requires you to make long-term plans
Expensive
No insurance
Only Private pay is available
Services:
Academic Success

Accent Modification

Articulation & Phonology

Autism Spectrum Disorder

Executive Function

Language Disorders

Parkinson's Disease

Stroke Rehabilitation & Aphasia

Stuttering

Traumatic Brain Injur

y

Voice therapy
Why choose it: Great speech works on providing speech therapy via the internet to all. The best part about this online speech therapy platform is that it will only take a phone to book a session. It aims to help people of all ages, from children to older adults, who have speech-related issues. 
4. Connected Speech Pathology
Cost: NA
Pros:
Serves in more than one language

good for both kids and adults

Professional speech services available

Every client is personally looked after

Free consultation
Cons:
Does not cover health insurance

Available on in 8 states
Services:
Speech Therapy For Adults for children

Accent Modification Training

Communication Coaching
Contact:
813-444-5978

info@connectedspeechpathology.com
Why choose it: The best part about connected speech pathology is that they deliver their services in multiple languages. They work with people who have suffered a stroke or brain surgery and developed speech-related issues.  
Visit Connected Speech Pathology
Also read: 10 Best Time Management Apps Of 2021
5. Anywhere Speech and Language
Cost: NA
Pros:
Covers speech, language, and reading altogether. 

Flexible appointments and work hours.

Provide services in school and home as well

Covers health insurance 

Pay via credit cards or health saving account
Cons:
Pricing is a little confusing, no clear information available. 

It is a new company hence we are still to judge the efficacy. 
Contact: 
cara@anywherespeechandlanguage.com

(541)-262-4649
Services:
Speech

Language

Reading

Occupational therapy
Why choose it: This online speech therapy website is among the rare websites that aim to help people with dyslexia. They use a multi-sensory approach to help dyslexic people with their language and communication difficulties.
Visit Anywhere Speech and Language
6. Voco Vision
Cost: NA
Pros:
Free consultation available. 

Teletherapy is available (both in-school and at-home)

Contact link available 

Helps with almost all speech related concerns
Cons:
There is a difference in quality between in school and at home teletherapy (in school is better). 

Information on the expense is not clear. 
Services:
Deaf and Hard of Hearing
Occupational Therapy
Physical Therapy
School Psychology
School Social Workers
Sign Language Interpreters
Special Education Teachers
Speech-Language Pathology
Teachers of the Visually Impaired
Why choose it: Voco vision is one such online speech therapy provider which focuses on all sorts of learning disabilities. They also offer in-school teletherapy to help kids with difficulty in speaking and comprehending language. 
7. Expressible
Cost: $59 per week, $118 for two sessions
Pros:
Affordable

can discontinue anytime without having any consequences 

they offer flexible times

Services available for all ages

Provides services at night and on weekends

Free consultation

Directly text your therapist
Cons:
limited resources for adults

Does not accept health insurance
Services:
Apraxia

Autism Spectrum

Disorder

Dysarthria

Early Childhood Development

Gender-Affirming Voice Training

Language Disorders / Delays

Lisps

Reading Readiness

Speech Delay

Social Communication Disorder

Speech Sound Disorders

Stuttering and Fluency

Voice Disorders
Why choose it: This is one of the best budget-friendly speech therapies available online. It addresses many speech-related issues like stutter, lagged speech, apraxia, aphasia, social skills, etc for children, teens as well as adults.
8. SLPTELE
Pros:
Helps both kids and adults

Video recorded sessions available

Health insurance accepted 

Live chat available

At home tele-service 

Comprehensive evaluation of your child
Cons:
They only accept admission on referral bases. 

Information on the fee structure is not available
Services:
Articulation

Adult language impairment

Fluency

Voice

Childhood language disorder
Contact:
Why choose it: SLPTELE offers online speech therapy to people who deal with memory loss, speech and language difficulties, and communication disorders. They appoint a therapist who will be with you throughout the treatment. 
Also read: The 10 Best Sleep Gadgets of 2022
Online-Therapy
Best at providing Cognitive-behavioral therapy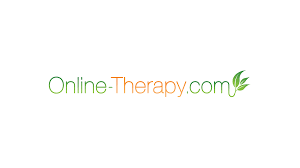 Excellent qualified, certified, and trained therapists
Unlimited communication with the therapist via video, audio, and chat
Offers a therapy toolbox with access to worksheets, journals, and more
Affordable weekly subscription plans to pick from
Final thoughts…
There are N number of online speech therapies available for you to choose from. We have just tried to make your life a tad bit easy by accumulating some data on some of the best online speech therapy that can help you. 
It's completely your call, choose any one of these which you think can help you. If by any chance you are not satisfied with the one you chose, you'll always be left with other options to try. I think we should all try until we succeed. 
Each one of you must have different needs hence the above-mentioned online speech therapy programs address different needs and speech and language-related issues. 
I hope you find the perfect online speech therapy for you or someone you love. Do comment and share with us a list of your preferred Online Speech Therapy options. If you think we missed something, you can let us know by writing to us at info@calmsage.com.
Thanks for reading.
Take care and stay safe!