Mindfulness
Fabulous App Review: A Fab App For Self-Care
Last Update on March 4, 2022 : Published on March 6, 2022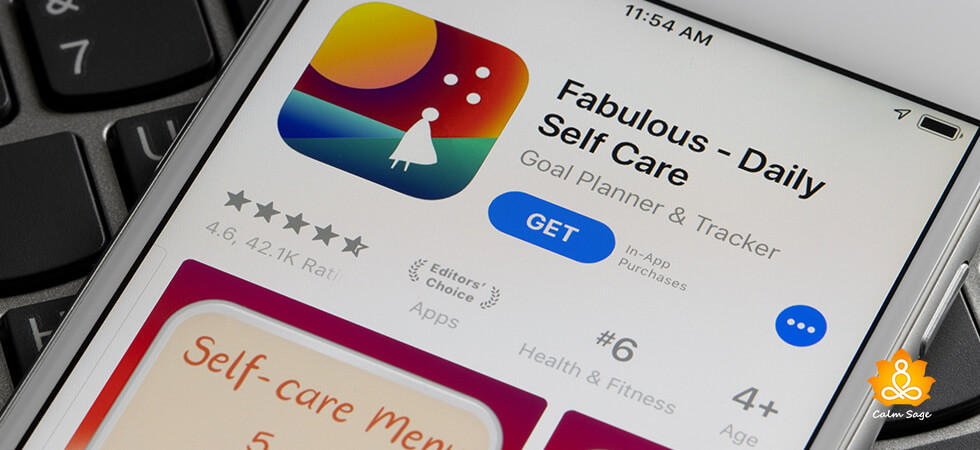 We all wish to keep up with healthy habits and mental health, but we are always filled with extra working hours, pre-booked weekends, household work, and whatnot. Then, how do we keep up with our mental health and healthy habits? Indeed, we need an extra push.
As we all know, it takes 21 days to form a habit and 90 days to bring that habit into a lifestyle. However, I have seen people switching their behaviors and habits too quickly before they even get into a habit. Herein, a fab app named Fabulous comes into the picture.
Are you afraid that you won't be able to continue your self-care routine? Well, you need not worry from today onwards. Because I have got you a Fabulous app which is a self-care habit and daily planner tracking app. This app is your personal coach to help you in building healthy habits and making smart changes in your life.
Read this review to know more about the Fabulous app.
Overview about Fabulous
Basic Briefing of Fabulous App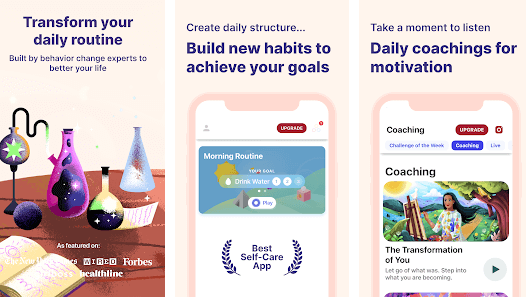 Fabulous is an app designed for self-care. It is available for iPhone and Android users under the fitness category.
Fabulous was titled as best apps under Self-care on Apple Store in 2018. It was also nominated for Best App Finalist by the Google Play Awards.
This app was created to help people in building routines by breaking habits into small habits. The app helps people by creating small and attainable steps. The main goal of Fabulous is to set people up for a positive, successful, and cheerful day.
The app guides you to achieve small goals by setting them for you. For example, the app will notify you to drink water during the first week and later on, it will increase goals so that you can achieve them and include them into your lifestyle. It works on the basis of "Habit Stacking."
Habit stacking is a technique used for sustaining long routines or habits. Users can also customize their routines and select the habits they wish to bring in.
Working of Fabulous App
Signing Up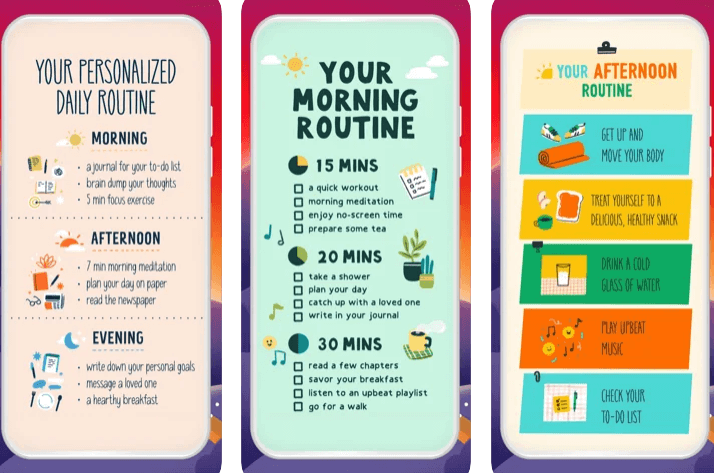 Sign up the process of Fabulous is easy to use with a user-friendly interface. The app is designed with an aesthetic purple and blue theme. The app is loaded with amazing sounds, a built-in soundtrack, and aesthetic background templates.
After downloading the app, the app provides you with a set of questions that help you in setting your goals and healthy habits. After answering the questions, the app will configure a "journey" on the basis of your answers.
Journeys
The first journey created by the app centers on creating positive steps every day in your life. Afterward, the app will play a video that explains the morning routine. After 3 days, you will be able to unlock your next task. The app keeps on sending notifications that remind you to complete your tasks set for the day. After unlocking the preliminary routine, you will be able to select four journeys like lose weight, focus and concentrate, energy, and sleep better.
Challenges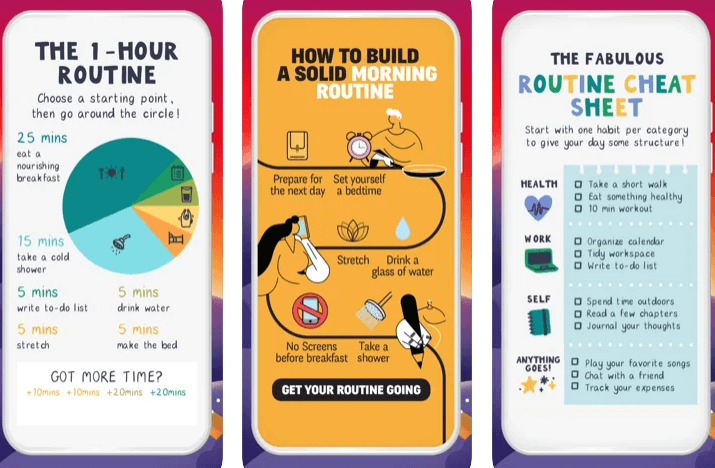 Users can easily access challenges by tapping on the "launch" button.  Challenges in the app are based on specific goals. Moreover, users can also opt for weekly challenges wherein you can work on your goals on a weekly basis.
Users can also select "Superpowers" while beginning their challenges. Superpowers help in accountability. However, you can only participate in one journey or one challenge at a time.
Best Option: Make Me Fabulous
"Make Me Fabulous" is one of the best options. This option provides various activities for the users. Activities include:
Focused work
Exercise
Yoga
Meditation
Stretch
Coaching
Power nap
Deep work
Get inspired
Fabulous creed
Breathe
Bedtime stories
Sit and think
Pricing Plans
In this app, the journeys are free of cost. However, you can also upgrade to the paid premium version which costs $3.33 per month. You can also pay yearly at $39.99. The app does not accept any type of insurance as of now.
The premium version allows users to:
Receive one-on-one coaching to keep you focused and motivated
Receive fitness programming
Receive sleep coaching
Receive health advice
Pros and Cons of Fabulous App
Pros:
App is created with the help of researchers.
Provides enjoyable content
Easy to use interface
Aesthetic backgrounds and themes
Large collection of meditations and exercises.
Cons:
Reminders are sent through notifications which can get avoided.
No warning for the end of the free trial
Users are unable to set non-daily habits
Only premium version allows a lot of customization
Final Verdict
Overall, the Fabulous app is amazing for building healthy and positive habits. In my personal experience, I loved the app as it is easy to use and easy to navigate.
I hope this review helps. Comment down your views and experience of Fabulous App. For more such content, connect with us on all social media platforms.
Thanks for reading!