Meditation
What is Chocolate Meditation? How to Practice Meditation with Chocolate?
Last Update on May 13, 2022 : Published on May 13, 2022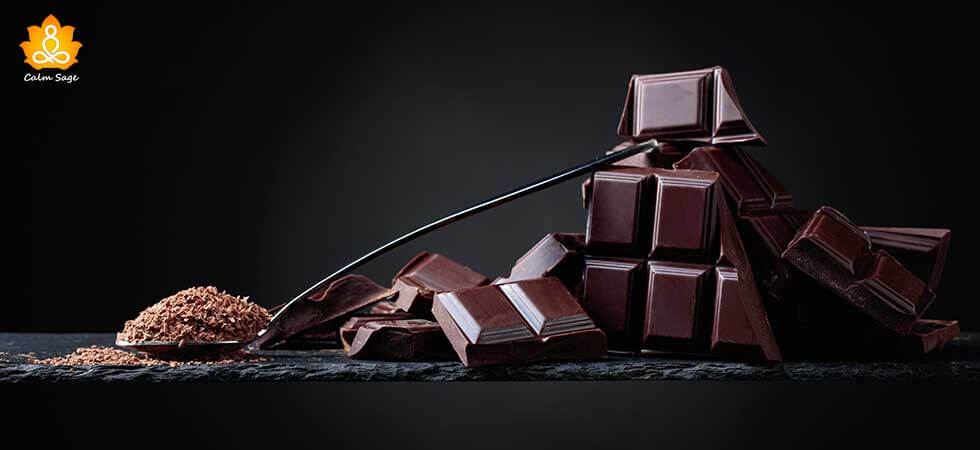 Have you Heard about Chocolate Meditation? I was amazed when I came to know about practicing chocolate meditation.
Chocolate meditation is a part of mindfulness meditation. If you want some change in your everyday meditation practice or you are trying meditation for the first time, Mindfulness chocolate meditation is what you need to try.
The best part about chocolate meditation is that you don't need too many things to begin. All you need is a few pieces (bites) of chocolate, a quiet place and a mat/chair/bench (whatever makes you feel comfortable)
When you meditate with chocolate you have to imply the principles and techniques of mindful eating. Mindfulness chocolate meditation is a great way to embrace the present moment and make use of all your senses to build awareness.
Scientific evidence of Chocolate having a positive impact on your mental health
Read on to know more about chocolate meditation…
What Is Chocolate Meditation (Chocolate Relaxation)?
Chocolate meditation like all guided meditation forms is performed as a mindfulness practice with meditation. The chocolate becomes the focal point of the entire mediation session. With the help of mindful eating techniques you savor each touch, feel, taste, smell, etc of the chocolate and consume it slowly in a very mindful manner.
If you are afraid that you'll have to consume a lot of chocolate, let me tell you, you only need a few pieces of chocolate. And you can always opt for dark chocolate and enjoy the best of both worlds.
All your 5 senses are put to use during the mindful chocolate meditation session.
for example, you hear the wrapper while unwrapping the chocolate, touch it when the wrapper is completely removed, smell it when it comes close to your mouth, taste it when it's in your mouth and of course see it all this while.
This will help you be more self-aware and learn to embrace the present moment. Mindfulness chocolate meditation also helps you focus on your thoughts and feelings without any judgment, it helps in reducing stress and it also improves sleep.
How To Practice Mindfulness Chocolate Meditation Through Mindful Eating?
Mediating with the help of chocolate is not very difficult. In fact it is similar to many other types of focused & guided meditation techniques. Anyway, if you're new to mindfulness meditation, you can perform chocolate meditation with the help of a guide.
Here you go;
1. Select a chocolate you'd like to use for your chocolate meditation session. It can be a piece of dark chocolate, cocoa candy, milk chocolate, or anything else that you like.
2. Find a perfect spot. You need a  quiet area to begin meditating with the help of your chosen kind of chocolate.
3. Relax yourself: once you have your chocolates and a quiet place to meditate, begin with some breathing techniques to relax and calm yourself down.
4. Use the first two senses, sight, and smell. Once you are relaxed you have to begin by looking at the chocolate mindfully and then use your nose to smell the chocolate. Try to recognize differences in texture, different colors, shape, how it smells, identify different flavors, etc.
5. Use taste and touch senses now. Moving on with the mindful eating of our chocolate, you have to now begin touching the chocolate, how does it feel? You can then slowly consume a small piece of chocolate and concentrate on the taste.
6. Focus on your thoughts and emotions. Take a second bite and continue mindful eating of that tiny piece of chocolate and focus on different sensations that you might be feeling.
7. Don't let your thoughts wander. When we meditate, our thoughts tend to wander here and there. Whenever you notice that you are thinking about something completely different, bring your thoughts back to the chocolate.
8. Continue to meditate as long as you are comfortable. Continue with your breath work and keep your thoughts on the chocolate for however long you wish to.
That's all! See how easily chocolate can be used as a guide to practice mindfulness meditation? Are you willing to give it a try?
That's all Folks!
I hope you find this new and interesting way for guided meditation helpful. Do give it a try, chocolate meditation can be used just for change if you are stuck in a monotonous routine or if you are new to meditation and want to begin practicing meditation in an entertaining and fun way.
Thanks for reading.
Take care and enjoy your piece of chocolate!
Tips While Practicing Chocolate Meditation
Do not consume large pieces of chocolate during chocolate meditation. The motive is to improve the focus and sensations so you can do this exercise in small quantities as well.
If you do not want to consume chocolate, you can replace chocolate with any food that you wish to consume while meditating. For example: raisins.
You will be able to establish great resilience towards stress if you will do the process correctly.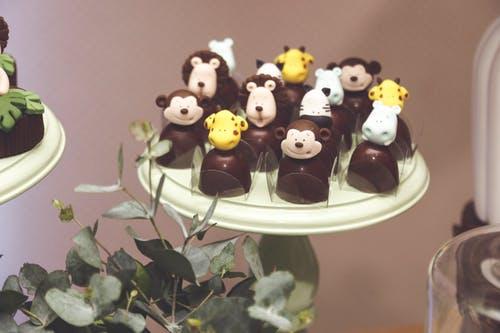 Frequently Asked Questions:
1. Can dark chocolate really help in meditation?
Yes, dark chocolate is really helpful in meditation. Dark chocolate helps your body and mind to connect with the senses which are really vital while doing meditation or practicing mindfulness. Furthermore, if you do not like dark chocolate, you can opt for the chocolate of your choice and percentage.
2. Does dark chocolate help you sleep?
Dark chocolate contains serotonin which helps in relaxing the body and mind. Therefore, dark chocolates calm down the mind and body which in return improves the sleeping pattern.
3. Does eating dark chocolate really reduce stress?
Yes, Dark chocolate contains serotonin which is a happy hormone. It also relaxes and calms the body and mind. Dark chocolate also helps in relieving pain, stress, and tension.
Hope you like this blog. For more such content, follow Calm Sage on all social media platforms.
Thanks for reading.
You May Like These Also: