Communication
Myths And Facts About Domestic Violence You Should Be Aware Of!
Last Update on June 21, 2021 : Published on June 19, 2021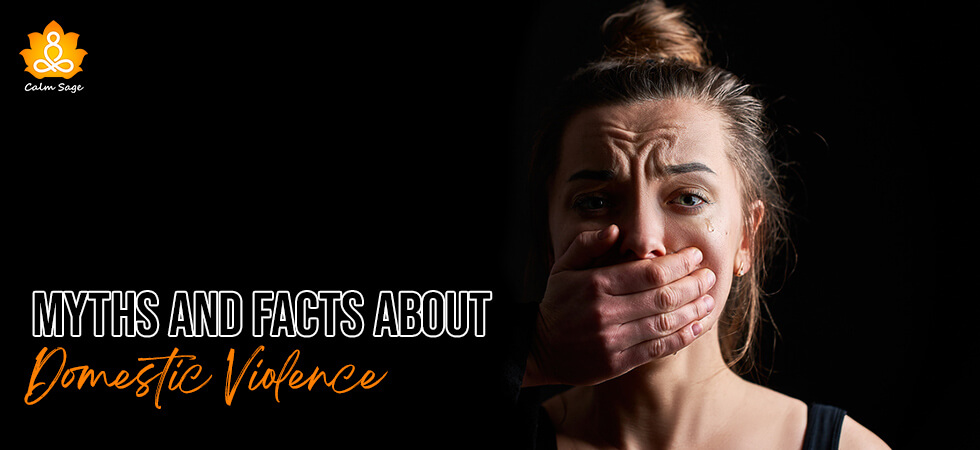 Did you know that, statistically, 85% of women are victims of domestic abuse? Or that young boys who witness domestic abuse are twice as likely to abuse their partners and children as adults?
Domestic abuse or domestic violence is a sensitive issue and not very openly discussed. Because of its sensitivity, there have been many myths about domestic violence and abuse.
The trauma domestic violence leaves in its wake can stay with the victim for a long time. While recovering from trauma is not easy as it sounds, with the right help and support, it can be possible.
The mental and emotional impacts of domestic abuse are intense. One of the best ways to heal and recover from trauma is to be educated and be aware of the misconceptions about domestic violence. It is always better to be well-informed than be presumptuous.
Below are some of the common myths about domestic violence and the truths about them.
5 Myths And Facts About Domestic Violence
Myth #1: It's domestic abuse only when it's violent and physical.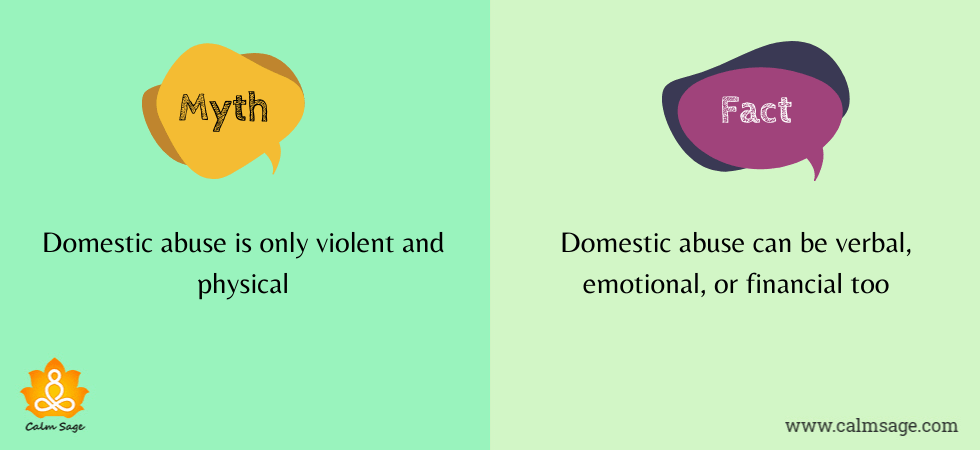 Fact: When we hear the term 'domestic violence or 'domestic abuse', the image our minds conjure up is images of physical attack or sexual abuse. In truth, while physical abuse is a form of domestic violence, it is not necessarily the only form of abuse. Domestic violence can take many forms, including:
Economic abuse
Physical abuse
Physical abuse is a rare act of violence, initially. Abusers often begin by manipulating and verbally demeaning their victims, reducing their self-esteem.
Myth#2: Alcohol and drugs are to be blamed for the abuse.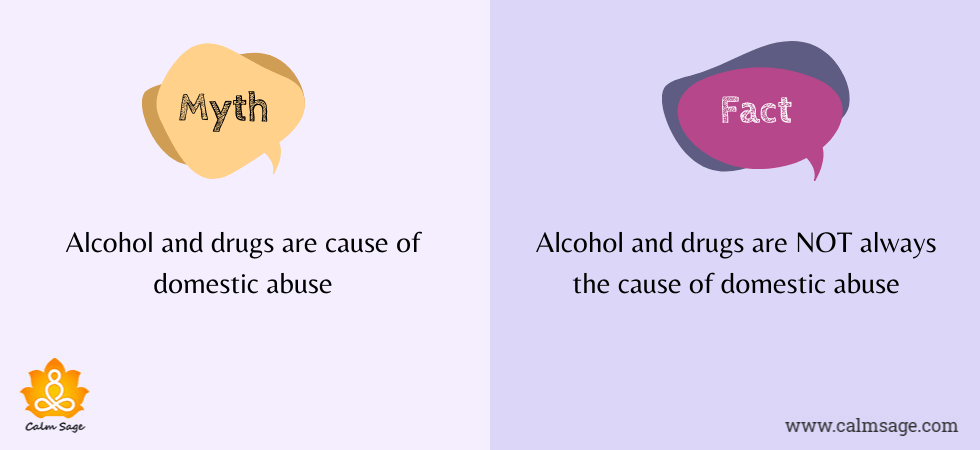 Fact: While it is easy to blame abuse and the consequences of one's actions on alcohol and drugs, it is not always the case. These substances only inflame the abuse but are rarely the cause of it. Many abusers are sober when they abuse their victims. Some people are just aggressive and may lash out at their partners in the form of violence or abuse.
Myth #3: Many abusers grow up in abusive households.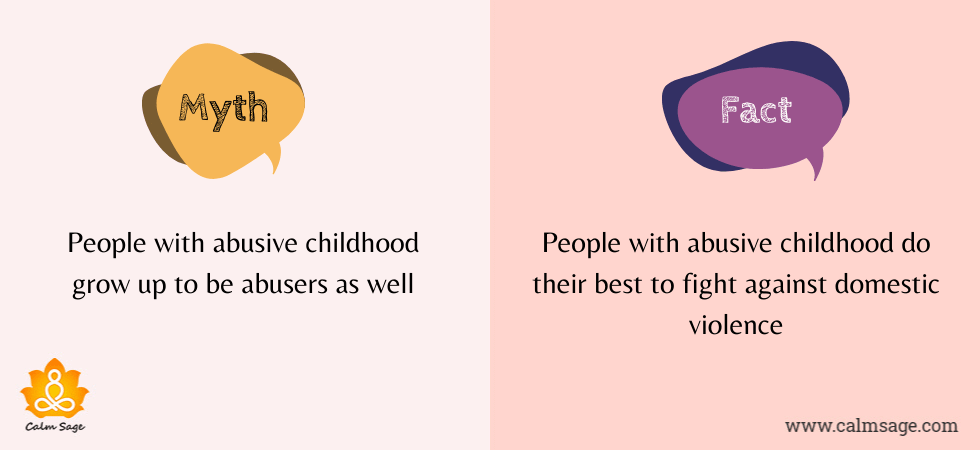 Fact: As I mentioned before, young boys who witness abuse in their childhood are twice as likely to abuse their partners and children. Not always, though. The majority of people who've witnessed abuse in their childhood are outraged with such actions and do what they can to prevent anything like that from occurring again. Some people even use their past experiences of domestic abuse and violence to bring positive change in their as well as other survivors' lives.
Myth #4: Men are as likely to experience domestic abuse as women.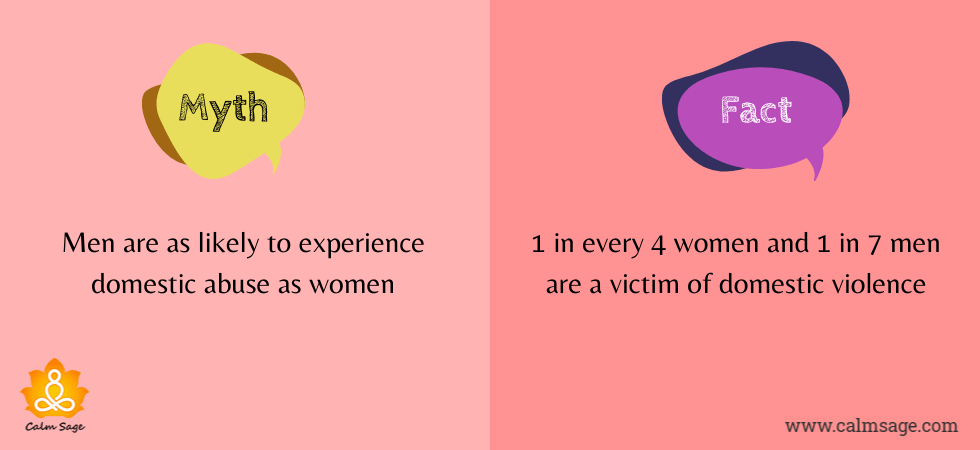 Fact: Men are indeed as likely to experience domestic violence as women, however, according to statistics, domestic abuse is one of the leading causes of harm to women (more than muggings and rape). I mentioned before as well that 85% of women are victims of domestic violence. Worldwide, 1 in every 4 women experiences domestic abuse or intimate partner violence. Men experience abuse too but women are a more likely target for domestic abuse and family violence.
Myth #5: The victim can just walk away from their abuser.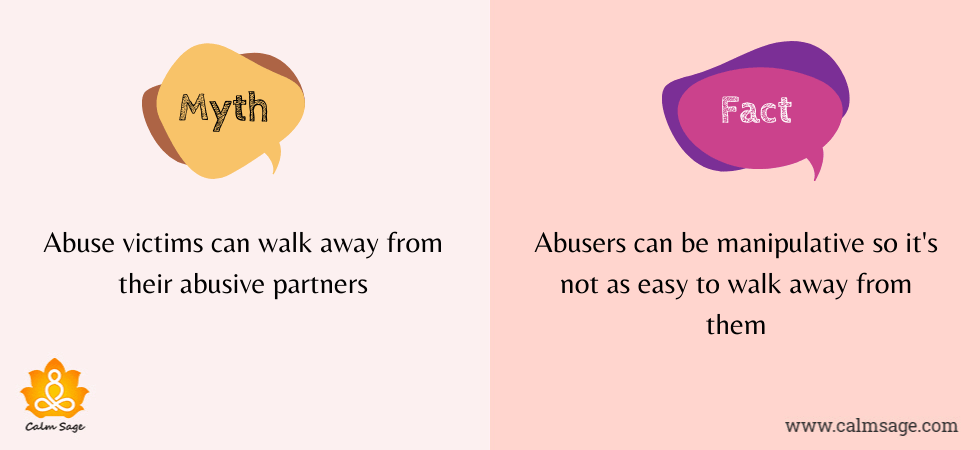 Fact: Many people believe that a victim of domestic abuse can just walk away from their abuser. And as it may seem like an easy choice, in reality, it is probably not as easy as it looks. Abusive partners are manipulative and controlling.
Leaving and walking away from an abusive partner or spouse is difficult because of many reasons:
1. Women with children are partially (or in some cases, fully) dependent on their partner, financially.
2. In many cultures, a woman walking or leaving her husband's house is a mark of shame.
3. Abusive partners make it so that their victim's self-esteem is essentially non-existent, making them feel they are unable to manage on their own.
4. Many abusers also threaten their victims to make them compliant and making it so that the victim feels it is in their best interest to stay with their abusive partners.
Also Read: Recognizing & Protecting Yourself From Emotional Manipulation
Get Help…
If you or someone you know are experiencing domestic violence or abuse, please immediately contact these helpline numbers:
National Commission for Women (India) – +91-72177 35372
National Domestic Violence Hotline – 1-800-799−7233
SAMHSA Helpline – 1-800-622-4357
National Sexual Assault Hotline – 1-800-656-4673
You can also reach us at info@calmsage.com or contact us on Facebook or Instagram. We are always here to help you!
We are here for you!
Take care, be safe!