Podcast
Podcast Ep. 36- How To Deal With Valentine's Day Anxiety
Last Update on August 3, 2022 : Published on February 5, 2021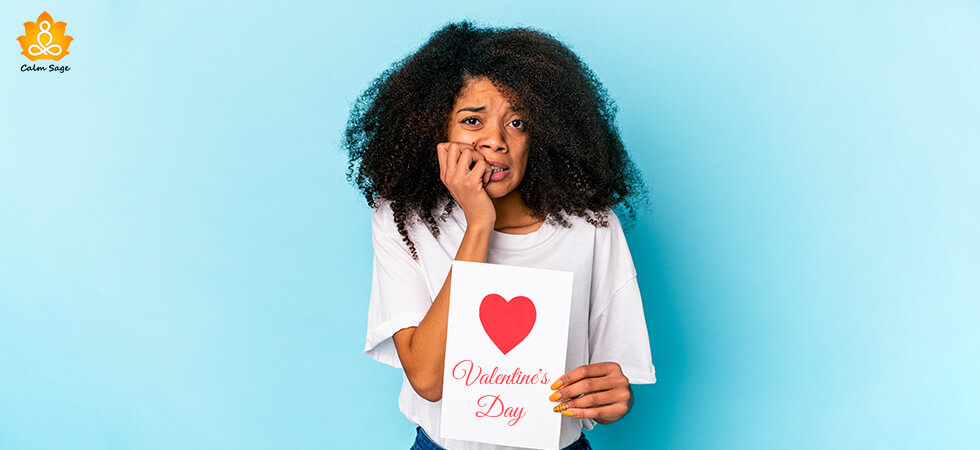 Podcast: Play in new window | Download
Subscribe Us Apple Podcasts | Google Podcasts | Spotify | Amazon Music | Android | Email | RSS | More
Are you also feeling knots in your stomach with the mention of upcoming Valentine's day? DOes it affect you so much that you hibernate the whole day. Do you feel like looking at couples around you makes you feel inferior in so many ways that you fall into sadness. Or are you in a happy relationship still, struggling with celebrating the day of love and can't cope with the idealism?
Nothing is ideal and it is different for everyone, it is not at all as advertised in the movies. Sometimes, the anxiety and sadness can prevail in the couples with the most happy faces on social media. It can also be present in the minds of the singles who are just not ready to accept life as it is.
Society pressure can be too much to deal with some times, especially during the holidays. One such day – Valentine's Day is meant to make a mark on the importance of love is often misjudged. The grand gestures with the over hyped pressure to showcase it others might put you in the corner. 
Relax and try not to fall into the trap of judgements thrown at you by others. Taking care of yourself should be your priority each and every day. If you find yourself being under the pressure of Valentine's day celebrations learn a few tips to cope with it and get yourself out of the Valentine blues.
Listen to the podcast on the same to help yourself or others around you with Valentine's day anxiety. Leave your comments in the comment section below for your opinions on the same. Share the podcast and also help us grow by letting us know about your experience with us.