Psychology
Understanding Polarized Thinking ( All Or Nothing Thinking)
Last Update on August 5, 2022 : Published on August 8, 2022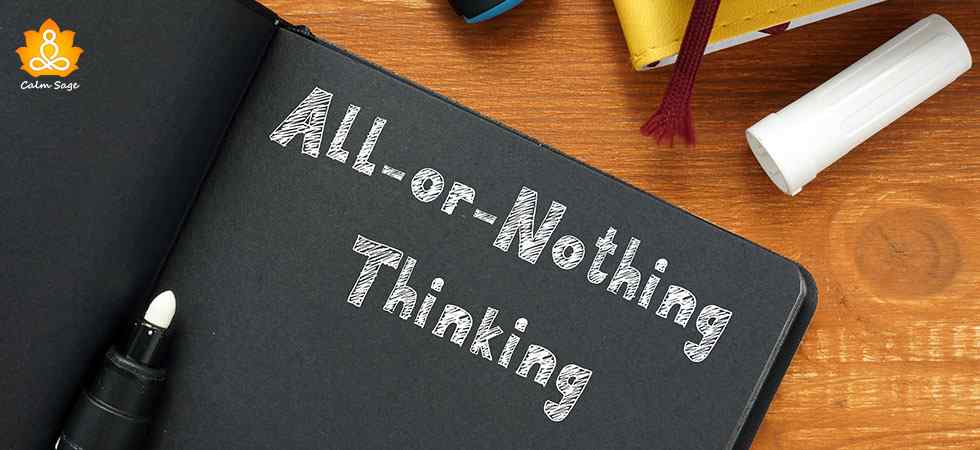 Polarized thinking can be defined as a thought pattern that is very extreme in nature. It swings between the extreme ends of 2 poles, 'ALL' or 'NOTHING'. People who function according to all or nothing psychology do not really give importance to the gray area in life.
To them, everything is either black or white, whereas in real life it is more about the grays than just black or white.  Polarized thinking makes people develop a very harsh and unrealistic thought process.
People with all or nothing thinking swear by objectivity, a subjective explanation of any phenomenon is accepted by them. All-or-nothing thinkers will always want to either say ' 'Yes" or 'No', there is no place for any other answer.
Polarized thinking has negative consequences a lot more on oneself than on anyone else. You begin to make important life decisions on the basis of your all-or-nothing thinking. Polarized thinking is not practical, therefore it's very important to overcome all-or-nothing thinking.
Let's understand polarized thinking in detail…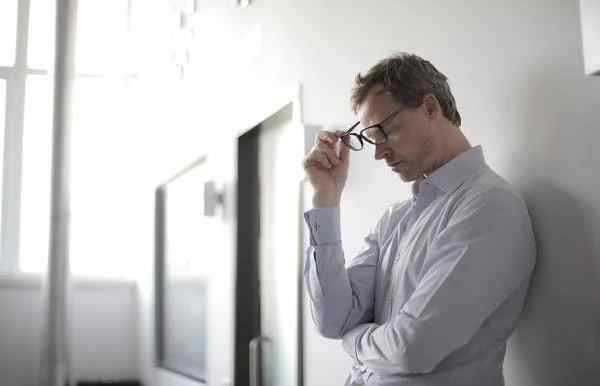 Polarized Thinking Psychology (All Or Nothing Thinking Psychology)
The psychology of polarized thinking is that things are either black or white, there is no in-between. People who function with all or nothing thinking often apply this principle to themselves only. But what makes polarized thinking worse is that this kind of thinking is very irrational and impractical. You literally make yourself choose between one end of the pole or the other. The remaining middle ground is just out of bounds for you.
Imagine not allowing yourself to accept things the way you didn't expect them to be. When you do not consider the gray areas as an option, you tend to develop feelings like anger, frustration, irritation, bitterness, and disappointment, there are a lot of other negative thoughts involved as well. All these harsh feelings and emotions are usually internalized, making you vulnerable and susceptible to various mental health conditions.
Polarized Thinking Symptoms
Now, it's not very difficult to identify all or nothing thinking but sometimes it can be confused with what's-right-for-you thinking. The tough choice is not always the right choice, you need to stop functioning on the all-or-nothing principle, and to do that you need to first learn to recognize polarized thinking.
Let's have a look at the polarized thinking symptoms;
You find it very difficult to focus on the positive
You use 'should statements' a lot and force yourself to do things you don't want to
You always pay attention to the negative aspect of anything you are involved in
You are very poor at receiving feedback or criticism
You participate in activities that give you a surety of a win
Feel like you've failed even for tiny mistakes
What Causes All-Or-Nothing Thinking
All-or-nothing thinking is a cognitive distortion that can happen to anyone. There is no single identified cause for polarized thinking. It's a negative thought process and it completely depends on a person's personality or their experience in life or what they have observed since childhood.
Having said that, there are a few people who are at high risk of developing all-or-nothing thinking. People who have a history (or are currently dealing with) any mood disorder or anxiety disorder have a high possibility of developing polarized thinking.
Other mental health conditions like depression, panic disorders, etc. can also give rise to all-or-nothing thinking. This is so because while dealing with such disorders your thoughts are already haywire and falling prey to cognitive distortions like polarized thinking is quite usual.
All Or Nothing Cognitive Distortion Examples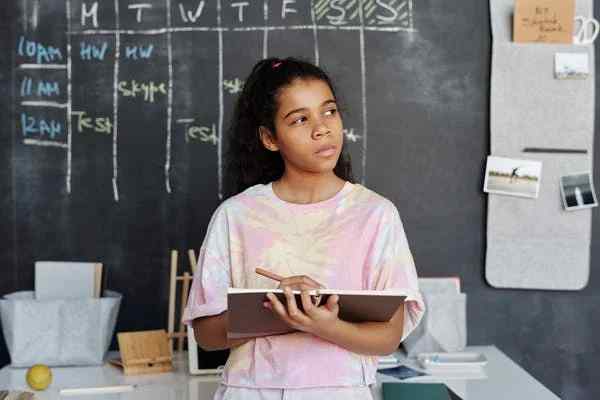 Are you still thinking about polarized thinking? Want more clarity? Worry no more, here are a few examples of all-or-nothing thinking for you to understand polarized thinking even better;
1. You have a routine that you follow every day (i.e. clean the house, drop kids to school, finish work, play with your kids, & so on). One day you fall sick and you still continue with your routine but fail to pick up your kids from school because your officer work didn't get over on time and now you start punishing yourself for not completing just one task of that day (which you otherwise complete every day). You feel like a failure, you tell yourself how bad a parent you are, etc.
2. You are making a painting for a riverside with a mountain in the background. While doing it you fail to get the exact color of the glass near the river bed. This inability to match the color makes you feel like the entire painting is bad. You reject the entire thing just because you didn't get one color right. Do you see the All or nothing thinking here?
3. You are working o your anger management skills and have really managed them well. One day you somehow lash out at an employee for no good reason. This incident makes you feel like those anger management classes are a waste just because 1 time you couldn't manage your anger.
That's All Folks!
I hope you found this blog about polarized thinking or all-or-nothing thinking interesting, informative and helpful. Do share this blog with your friends and family so that we are all aware of cognitive distortions like all-or-nothing thinking.
Thanks for reading.
Take care and stay safe.