loneliness
Have You Been The Left Out Child? Here Are Ways To Heal From Being An Unloved Child…
Last Update on December 9, 2021 : Published on December 10, 2021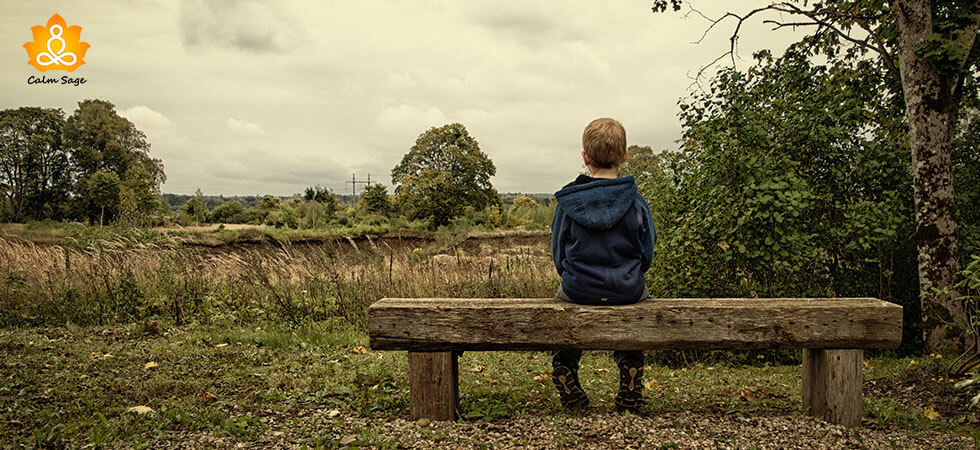 Being an unloved child is one of the worst feelings in the world. It has the ability to show its impact on your adult life. Therefore, it is very important for us to heal from being unloved children. Blame Game will not help, only healing yourself will help.
This article will cover different ways to heal from being an unloved child. There's a lot that goes in the mind of an unloved child. There are so many emotions and feelings that keep getting bottled up. They are confused about why they are not being loved?
What Is Inside The Mind Of An Unloved Child?
There is a lot that goes in an unloved child's mind. The most prominent thought is confusion and hurt. There is a constant question as to why are they not being loved enough? What did they do to deserve this fate?
Other than these an unloved child feels like:
They become fearful of things they can't control
They have a lot of anger which they cannot control
They become very, very anxious
They become very impulsive
They have bottled up emotions
They feel like a complete failure
They alienate themselves socially
They develop trust issues
There is lot of confusion and discomfort
They are also paranoid because of the experiences they've had
Also read: Permissive Parenting: Is It Bad Or Good For Our Children?
These are a few things that are constantly resolving in the thoughts of an unloved child. There are many other things that trouble these little children, personal thoughts related to the different experiences that they've had.
It is very, very important to heal from emotional pain and hurt. It is important so that you can lead a healthy and happy life. To do that here are a few ways you can do that…
Here's How To Heal From Being An Unloved Child!
Healing yourself from the emotional hurt and pain that you have faced because of being an unloved child. If that trauma is unresolved it is going to reflect in your adult life. Here is how you can start your healing…
1. Nurture your inner child:
nurturing yourself is very important for you at this point of time. Identify your inner self, bring that innocent child out of that dark corner. Give yourself that love and respect your parents failed to give you. Re-parent yourself, love yourself and take care of yourself.
2. Validate your pain:
there is pain, you must acknowledge that. There must have been times when your parents discarded your feelings and emotions. At least you shouldn't do that to yourself. It is completely okay to feel vulnerable and hurt. Don't beat yourself up for feeling miserable.
3. Practice self-compassion:
if there is pain, there has to be compassion. Once you have learnt to validate your pain, it's time to be compassionate towards yourself. Be kind to yourself. Don't punish yourself because it's not always your fault.
Also read: What Is Positive Parenting & Why Does it Matter?
4. Focus on your relationship:
the side effects of being unloved as a child will reflect in your relationships. The anger and trust issues that you have because of your childhood has to be dealt with properly so that it doesn't interfere in your relationships. Nurture your relationships.
5. Trust and accept yourself:
self-acceptance is crucial in making you feel good about yourself. You've been made to feel less of you and only by trusting yourself and accepting who you are will make you comfortable with yourself.
6. Change your thought pattern:
if you constantly keep focusing on a negative thought pattern you will never be able to come out of the loop. It's better to change your thought pattern, make it a little more positive. You're worthy, you're important, you're loved! Make sure you let yourself know all these things about yourself.
7. Understand your parents:
I know you don't even want to think about them but trust me everything needs closure. You don't need to justify their actions, you need to accept them the way they are. They must have gone through some kind of trauma as well. That's no point blaming them, just accept them the way they are and move on. Just focus on yourself.
Also read: How Does A Parent's Infidelity Affect Their Child's Mindset
Endnote
Not receiving love and affection as a child can have a negative impact on your relationships, work life, and your overall adult life. It's extremely traumatizing to be an unloved child and no one deserves to be like that.
It's unfortunate but there's no point dwelling on that. The only thing you can do is heal yourself. The best thing for you is to be healed and to lead a healthy and happy life.
I hope you found this blog helpful. If you have been an unloved child do try these ways to heal from being an unloved child. Do comment and let me know if they help you in any way. Share this blog with friends and family so that healing can begin.
Thanks for reading.
Take care and stay safe.