Webinars
Why "Good Vibes only " is Not Enough
Last Update on August 1, 2022 : Published on August 5, 2021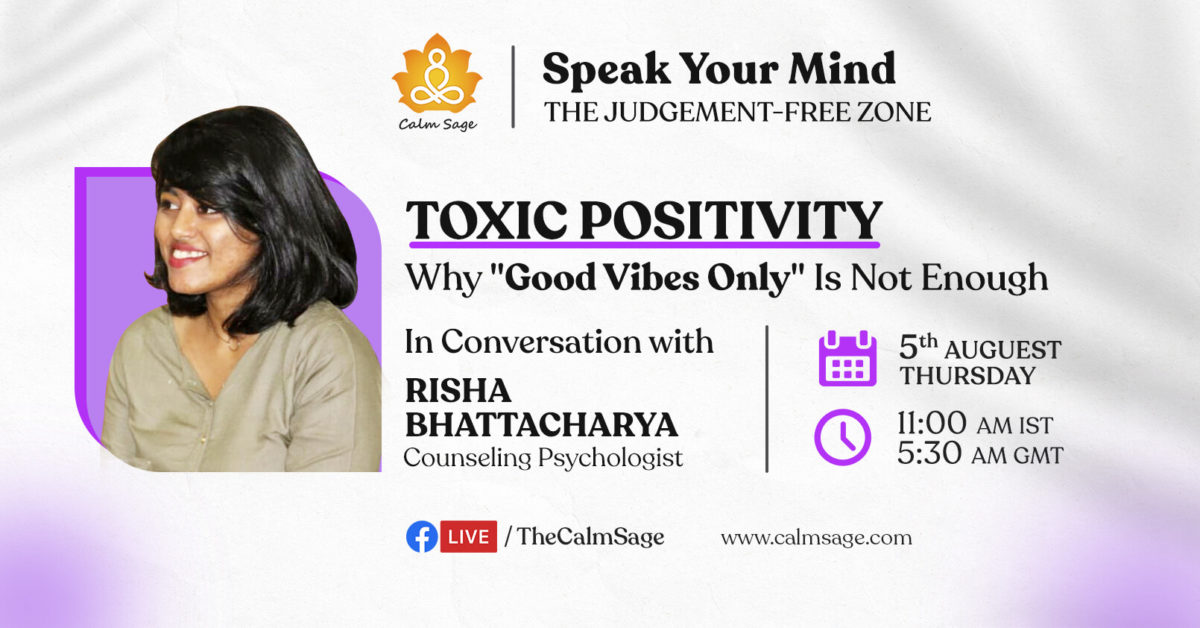 Are you always passing good vibes to others? May be it is about time to stop and rethink it, before our positivity starts to turn toxic for others!
Yes, positivity can be toxic too! While the term Toxic Positivity may sound oxymoron, we end up practising it on daily basis.
Join us for an interactive session to learn about toxic positivity and ways to differentiate between healthy and toxic positivity.
Let us bring a positive change in our life and become better for ourselves, and others.