Webinars
Why Suicide Seems Like A Solution To Your Problem? But, It's NOT!
Last Update on April 20, 2022 : Published on May 20, 2021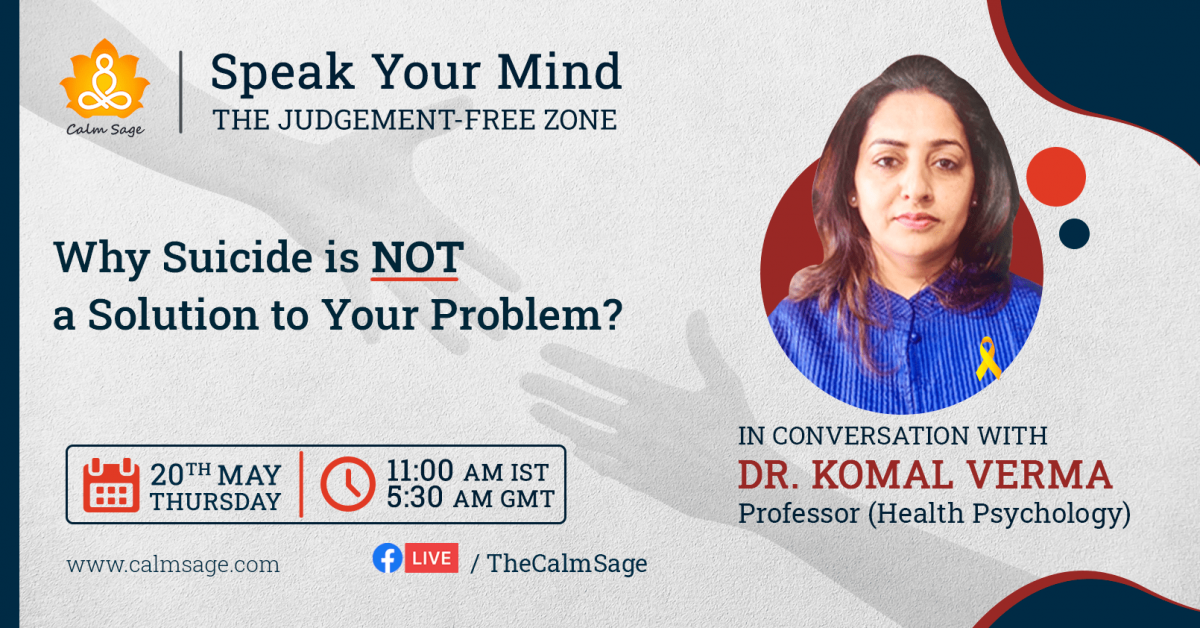 Why does someone choose to end his/her life?
Did nobody notice any warning signs?
Why there's a significant rise in children/teen suicide?
Why couldn't we take any action to prevent it?
Well, the simple answer is, because there's still so much stigma around suicide, it is difficult to talk about for those affected. That's why there is an urgent need to raise #GlobalAwareness.
To bring inspiration and words of wisdom to individuals who may need it, we are hosting a session on "Why Suicide Is NOT A Solution To Your Problem" with a Health Psychology Expert.
We'll discuss why someone might think about suicide, the warning signs, who are at risk, and what you can do to prevent suicide as a Person, Parent, Partner, Friend, Organization and Society & much more. Do not miss the END!