Mindfulness
Best Online Tai Chi Classes For Beginners To Alternate Therapy & Spiritual Wellness
Last Update on October 31, 2023 : Published on March 1, 2022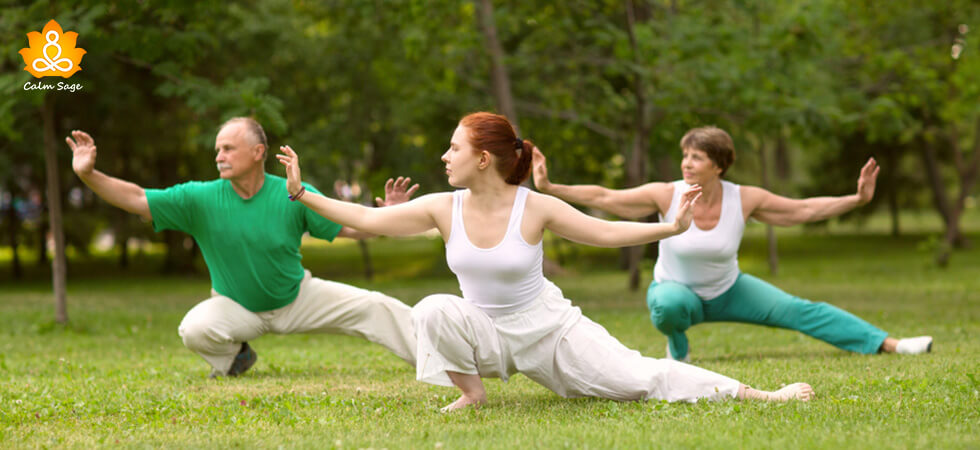 Tai Chi is known for its gentle and deliberate movements to improve body, mind, and soul connection along with better balance, breathing, and flexibility. Practicing Tai Chi should be done alongside a professional and here I'm listing the best online Tai Chi classes for beginners.
The Chinese martial arts practice has, in recent years, become a meditation practice to improve your spiritual awareness while lowering anxiety and stress. The low-impact movements can be easily modified to fit your needs and are safe to perform. However, if you're a beginner to holistic practice, it is recommended that you start under the supervision of a professional instructor.
In this blog, I've listed some of the best free online Tai Chi classes. Let's take a look at them!
Best Online Tai Chi Classes Of 2023
1. Dr. Paul Lam Tai Chi Productions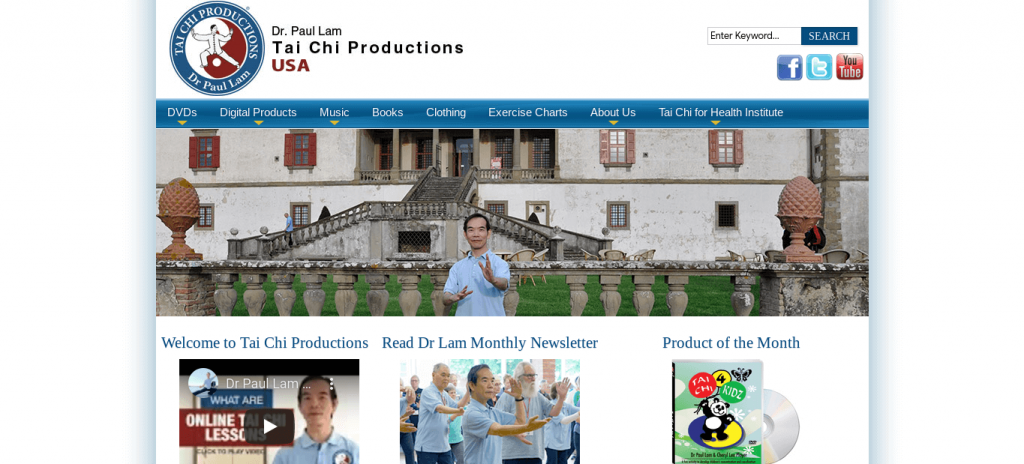 Dr. Paul Lam offers virtual lessons in Tai Chi to increase your energy. With this online Tai Chi class, refresh, relax, and uplift your body and mind. Combining two styles of Tai Chi (Chen and Sun), this class combines fast and deliberate movements while focusing on powerful steps and qi gong techniques to increase your energy, lower stress, and improve your overall wellness.
One of the benefits of this class is that it offers a free video, has an excellent explanation, and with a subscription charge, you can access comprehensive classes. However, the cons of this online tai chi class include a rigid subscription program, additional charge for the global community, and being too simple for intermediate students.
The subscription fee is $25 (for two months) and for an additional $10 you can access a comprehensive lesson. You can cancel your subscription after two months.
Or check out a free lesson on YouTube here.
2. Strala Yoga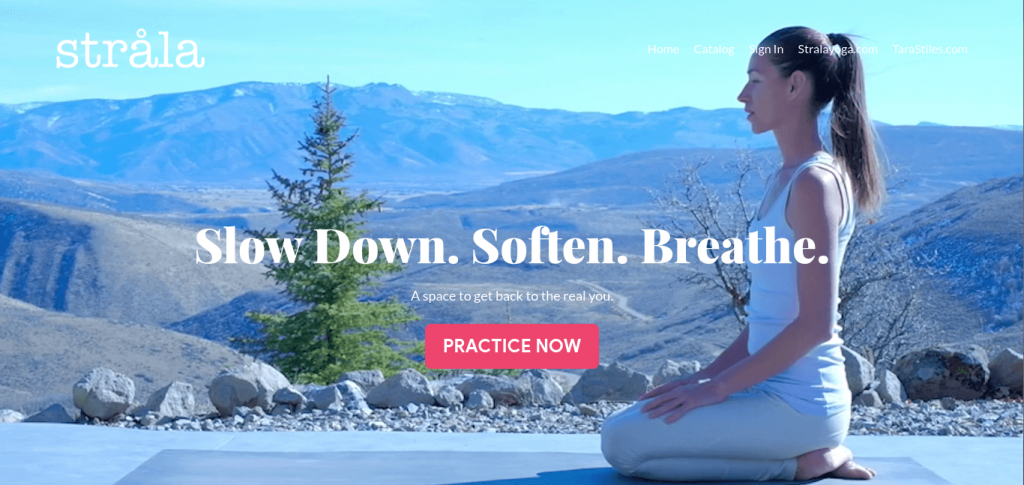 If you're a morning person and love doing yoga and meditation practice in the mornings, then Strala Yoga can be the perfect online Tai chi class for you! In just 10 minutes you can kickstart your day with energy. Mike Taylor, the co-founder of Strala, is experienced in Tai Chi, which easily makes this online class beneficial for beginners.
There are other Tai Chi classes available such as Tai Chi Bedtime, Tai Chi for Back, and more. You can access the classes live and on-demand with a combination of tai chi, qi gong, and yoga. However, it can be more expensive than other online tai chi classes.
After a 7 day trial, the features may cost you $20 a month with access to a lot of features including community groups, workshops, and lectures.
3. Taoist Tai Chi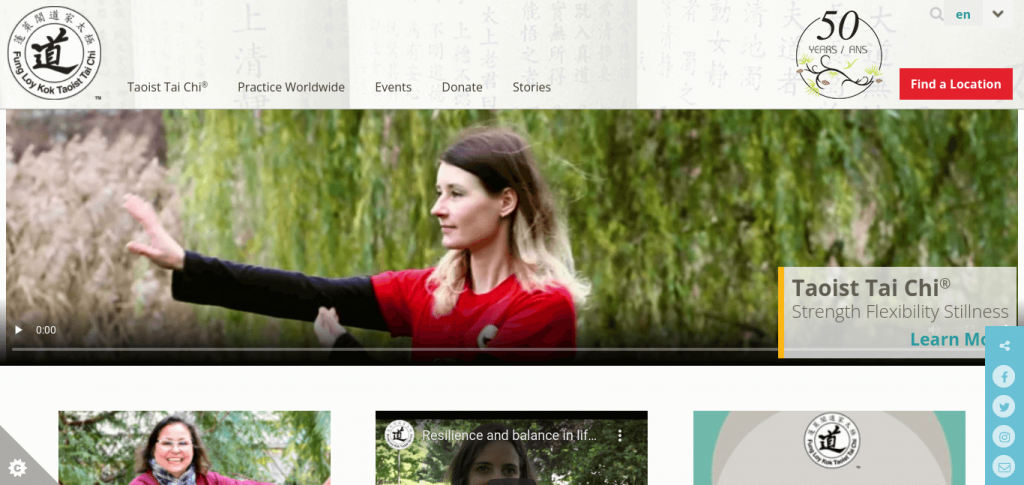 This online tai chi class is 13-minute long, demonstrating the 108-move set by Master Moy Lin Shin, the founder of Taoist Tai Chi. The sets in this online class are good for beginners and cover a thorough explanation of the moves.
Like other tai chi classes, this online tai chi class helps you learn about the flow of energy and if you're a beginner, then Taoist Tai Chi class can be an excellent choice. The good news is that the 13-minute class is free for all levels. However, there are no verbal cues and due to the short duration of the lesson, you may not grasp much information.
4. LEAP Service's Tai Chi Practice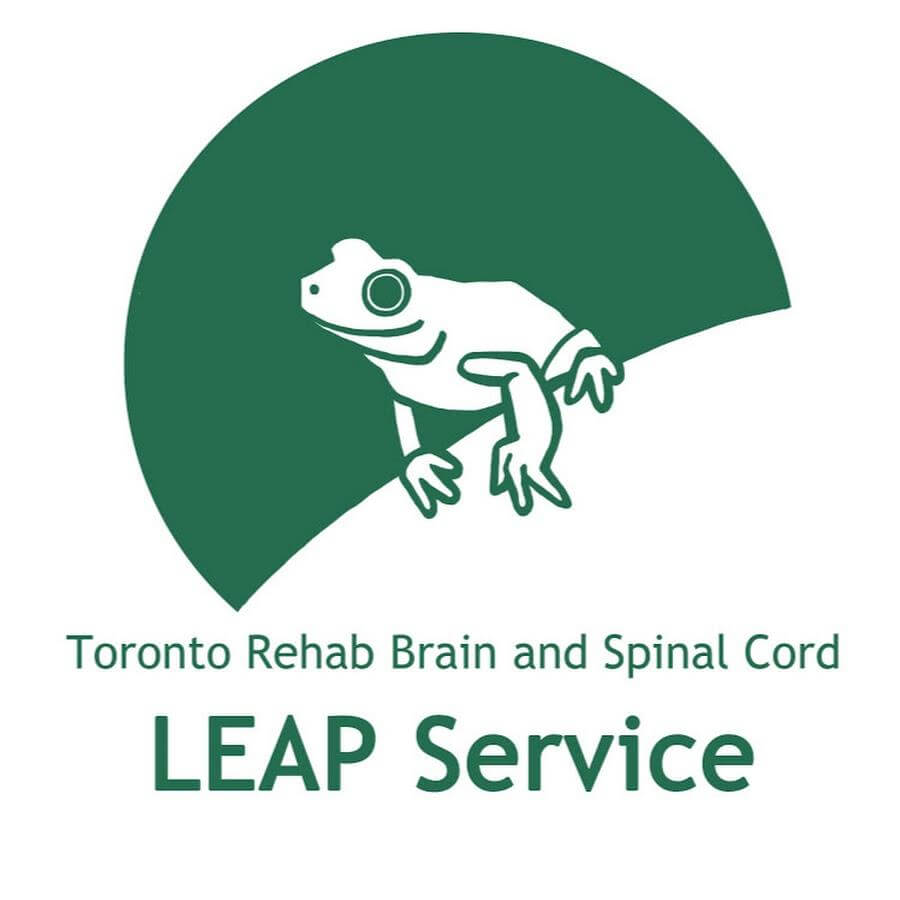 If someone is struggling with backaches, especially in the cases of seniors, this online tai chi class can be a good choice. LEAP (Living Engaged and Actively with Pain) Service's Tai Chi and Qi Gong practice offer simple exercises that you can perform safely at home. This is best for seniors because of its easy-to-understand demonstration where one person stands and two are seated. This makes understanding the mobility difficulty easy.
While the class is 24 minutes long, they offer a 10-minute break in between lessons. You can access the class on YouTube for free and if you'd like to continue, you can subscribe to the YouTube channel that can get you access to more gentle tai chi and yoga lessons.
However, the movements demonstrated can be too simple and the classes may not offer enough information and knowledge about the flow of Tai chi.
Visit the YouTube video here.
5. 7 Minute Chi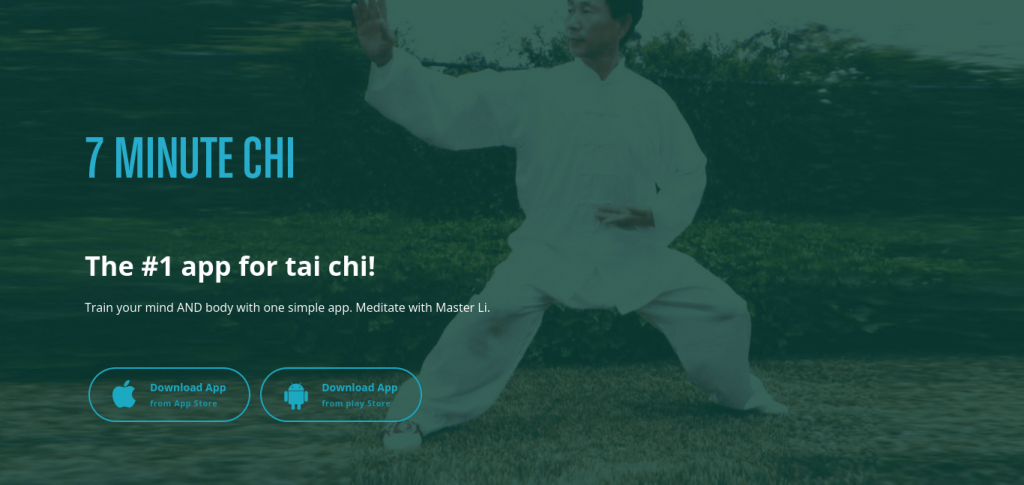 Not everyone has time to give towards physical exercise so to make things easier, 7 Minute Chi brings you short sessions to better fit your schedule. This beginner's class can be accessed via the app. In just 7 minutes, Master Li will help you learn breathing techniques, simple tai chi movements, and qigong techniques.
You can access the free class on YouTube – a sample class that'll help you decide whether you want to continue or not. The lessons provided on the app are step-by-step demonstrations with verbal cues, easy to follow. The short lessons make physical exercise easy and accessible.
The app does not offer classes longer than 7 minutes which can put it at a disadvantage as it fails to be comprehensive and detailed.
Or check out the YouTube beginner's video here.
6. Tai Chi Online Classes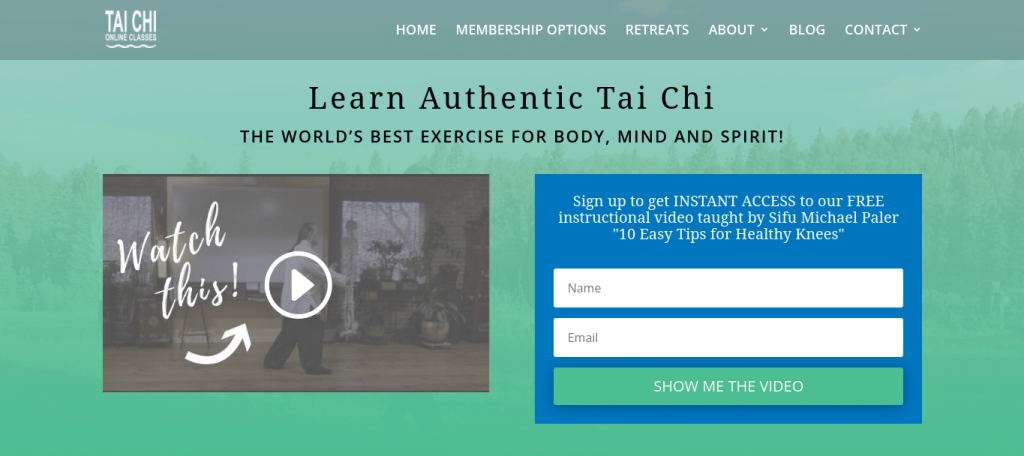 If you're ready to expand your knowledge of spiritual energy and how it helps increase awareness and healing, then Tai Chi Online Classes can be a good choice for you. This online tai chi class is a month-to-month subscription class that can get you access to training videos, courses, and more.
The beginner class offers warm-ups, the tai chi 108-movement set, basic sets, stances, and more. In the Year Two classes, you can get access to in-depth Tai chi principles and advanced level movements. An advantage of this class is that you get direct access to a tai chi instructor and exclusive access to a private online community.
However, Tai Chi Online Classes can be more expensive than other online tai chi classes and can be too advanced if you're a beginner. It only offers a one-year subscription option at $400. Another subscription option gives you lifetime access to Year One and Year Two videos but that comes at $500.
Online-Therapy
Best at providing Cognitive-behavioral therapy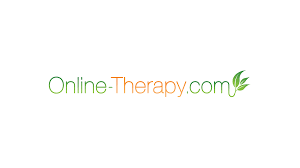 Excellent qualified, certified, and trained therapists
Unlimited communication with the therapist via video, audio, and chat
Offers a therapy toolbox with access to worksheets, journals, and more
Affordable weekly subscription plans to pick from
Final Verdict
Online Tai Chi classes are fit for all regardless of your age or fitness level. The benefits of Tai Chi not only include reducing stress, lowering anxiety, increased relaxation, better mental clarity, improved balance, better mind-body-soul connection but also improve physical health.
Online Tai Chi classes mentioned in this blog can help you learn the flow of energy, stay motivated, and heal at your own pace. I hope this list can help you find the best online tai chi class for you.
If you have any queries, you can reach out to us at info@calmsage.com or DM us on social media. You can also share your thoughts in the comments below!
Take Care!