Mental Health
Practice Mindfulness Breathing Exercises To Deal With Stress, Anxiety & Anger
Last Update on October 10, 2023 : Published on May 10, 2020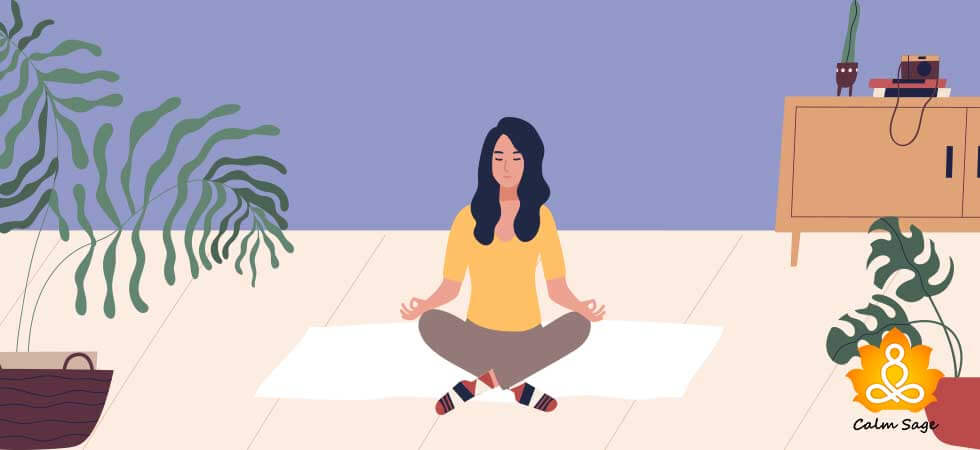 We've probably heard "Just Breathe", a million times & to be honest, the technique holds great capabilities to keep ourselves more centered and calm. But have you ever wondered how it helps? Well, practicing deep breathing sends oxygen to our brain, helps in soothing the amygdala (it's a small area in the middle of each hemisphere that acts as the brain's alarm system).
Deep breathing can help tremendously, but the real challenge is to remember doing it frequently. That's why it's helpful to know some fun "Mindfulness Breathing Exercises" that are not only easy to do but can make a world of difference in your mood. Give them a shot.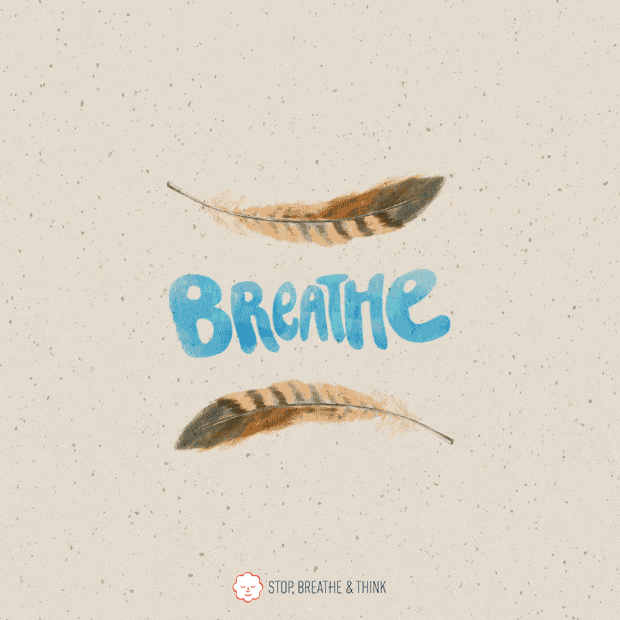 What Is Mindful Breathing?
It's a way to build resilience to stress, anxiety and anger. Since all these reactions can impair not only our health but also our judgment and skills of attention. Several researchers & practitioners suggest that practicing "Mindfulness" is an effective way to deal with such difficult feelings.
Achieving Mindfulness is basically the ability to pay complete attention to what you're thinking, your feelings & sensing in the present moment without being judgmental.
Benefits Of Practicing Mindfulness Breathing Exercises!
Well, countless studies have shown that practicing Mindful Breathing Exercises contributes in better health, lowering anxiety & improvement in stress management skills.  Besides, practicing mindfulness can help in achieving tremendous benefits:
Lower your heart rate.
Lower your Blood Pressure.
Alleviate gastrointestinal difficulties.
Improve diabetic symptoms.
Helps in treating various problems, including eating disorders, couple's conflicts, anxiety disorders, obsessive-compulsive disorder and substance abuse.
All-in-all Mindfulness Breathing Benefits are countless, from improving mental health to physical; achieving mindfulness can help in enhancing overall well-being.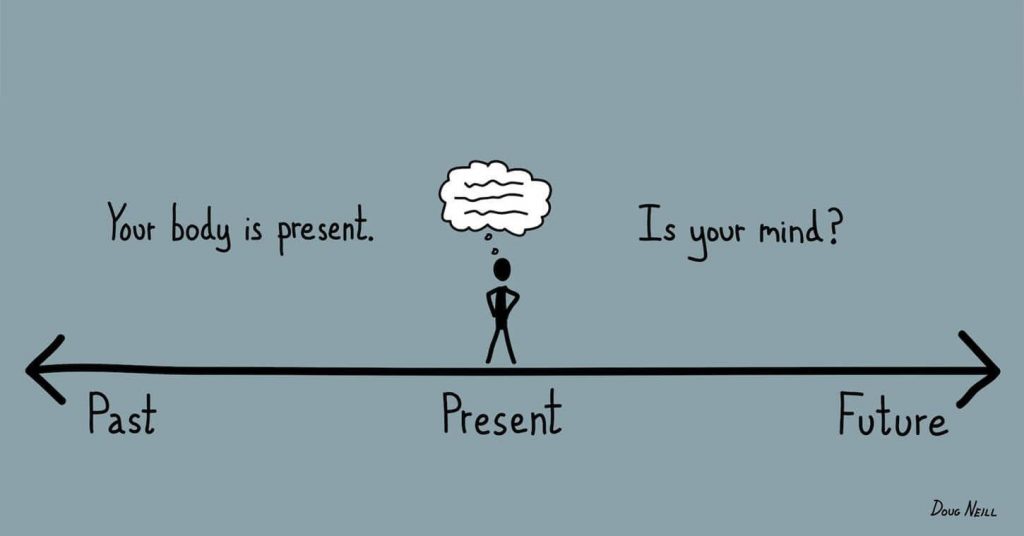 Top 10 Mindful Breathing Techniques & Exercises
There are numerous mindful breathing exercises we can explore. Some of the easiest and effective ones are listed below. If you are dealing with a child who's struggling with difficult feelings or facing troubles in focusing, you can share these breathing techniques with them.
1. Starfish Breathing
The breathing technique is also known as "5-Finger Breathing". To attain mindfulness, our first exercise focuses on the process – as you breathe in and out, you have to trace around your fingers. So, basically what you have to do is: Close your eyes & breathe deeply. Simply spread your fingers out like a Starfish. Using your other hand's finger, you have to trace around your first hand & practice – Inhale > Hold > Exhale and repeat. As you practice the Starfish Breathing exercise, just concentrate on how it is affecting your body and let your thoughts float away. Continue with the breathing exercise, until you start feeling calm and relaxed. (For more understanding, you can refer to the breathing technique process below in the Poster.)
2. Mountain Breathing
This mindfulness breathing technique can be done either sitting or standing. As you start inhaling through your nose, raise your arms as high as you can. Bring your palms together high over the top of your head. Go as tall as a mountain! Now that you exhale through your mouth, just bring your palms in front of your chest. Take deep breaths; try to go as high as possible. Continue the process as many times as possible, till you feel stressed out & overwhelmed. Similar to a mountain, let your mind be steady and let it know that all things will pass, no matter what.
3. Bunny Breathing
Use this mindful breathing exercise when your temper wears thin in traffic. All you have to do is, quickly take three sniffs via nose and exhale one long breath through nose only. Once you start to get the hang of it, you make the breathing process slower and slower. Bunny breathing is also very helpful for kids, especially when they feel upset and facing troubles in breathing. The mindfulness breathing technique can certainly help your children to focus more on their exhaling process. Hence, they can breathe properly, rather than just spinning out.
4. Bubble Breathing
This exercise works effectively and brings lots of mindfulness breathing benefits. To start with it, all you have to do is imagine all your worries and all the things that make you upset. Now simply picture all the concerns into bubbles & while you breathe, hold between for a moment and when you exhale, observe as if you are blowing a bubble. Imagine the shimmery; floating bubbles are carrying your worries away. As you start breathing slowly, focus on blowing all the imaginary bubbles that are filled with tension and stress. Let your body feel relaxed and calm.
5. Flower And Candle
No, you don't actually need to bring a candle or flower to perform this mindful breathing exercise. You have to use your imagination with deep breathing techniques to perform Flower And Candle Mindfulness exercise. To start with it, form a fist with your right hand and imagine as if you are holding a candle. Now form a fist through your left hand & imagine as if you are having a flower. Inhale slowly & feel as if you are sniffing the scent of the flower. Exhale slowly as if you are blowing out the candle. Try to focus and make yourself believe as you are really inhaling the scent of the flower and blowing the candle till it is completely blown out.
6. Balloon Breathing
Well, to start this mindfulness breathing exercise, all you have to do is sit in a comfortable position, place your hands around your mouth as if you are about to blow up a big balloon. Now just take a deep breathe via nose and slowly exhale through your mouth. Now start spreading your hands out as if you are blowing a balloon. Simply hold your hand for a moment and inhale again, spreading your hands further as you exhale. Once you know you have blown the balloon as big as it could be. You have to gently sway from side to side as you release the balloon up in the sky. Let go of all of your problems with the balloon, be relaxed and stress-free!
7. Bumblebee Breathing
Bumblebee breathing technique is a type of Pranayama, which is practiced by focusing on the sound of bee's buzzing. It refers to using your voice to shift into steadiness can help to balance the effects of stress. According to several studies it is found that exposure to calming sounds from nature or your environment improves your body's stress responses & speeds up the activation of your parasympathetic nervous system. To perform Bumblebee mindful breathing
exercise, you need to sit in a comfortable position, preferably in criss-cross applesauce. Then, gently place the tips of your pointer fingers in your ears & close eyes. Now breathe in through your nose & hum quietly as you slowly breathe out.
8. Color Mindfulness
Color Mindfulness breathing technique is something that can be done as the first thing in the morning to set you up for the day & the last thing at night to help you feel relaxed & wind down. To start with color breathing relaxation exercise, sit at a quiet place with a back straight. Close your eyes, make sure your muscles are relaxed & you are not holding onto any stress. Now concentrate on your breathing, with each breathe you take, imaging a color that you find relaxing, feel you are breathing the color. As you start exhaling, feel like you are breathing out the color Red. Ensure the color is leaving your body, with each 'out' breath, you exhale stress.
9. Ocean Breathing
Ocean Breathing aka Ujjayi, allows you to maintain a balanced influence on  the entire nervous and cardiorespiratory system. The technique has lots of mindfulness breathing benefits, like stronger lungs with increased capacity, diminished stress, improved sleep, better mental state & a lot more. To practice Ocean Breathing, sit comfortably with your back upright, take a deep breath via nose for 5 counts by expanding your lower belly as you fill your lungs with air. Now hold on with the count of 3. Start exhaling via the nose for 7 counts & let your lower belly to contract inwardly towards your spine as your lungs are empty with air. Repeat the process and while tightening the back of your throat, produce the sound of an ocean wave.
10. Rainbow Breathing
Look for a comfortable place to lie down on your back. Start stretching your arms out wide on either side of your body & turn your palms, so that you are facing the ceiling. Stretch your fingers out & start taking slow breaths through your nose & gently breathe out. As you exhale, simply lift your arms up & float them up towards the ceiling in an arch, like you're making a rainbow. Try to make your hands met, hold for a moment as you start inhaling. Imagine a rainbow in your mind & observe different colors that you can see. Now repeat the process, breathe in via nose, take your hands down & rest them on floor, stretch your fingers.
How Mindfulness Breathing Exercise Works?
Achieving mindfulness actually helps people distance themselves from their feelings and thoughts, which in turn comforts them & gives them the ability to tolerate & work through unpleasant times. Mindful breathing can be practiced anywhere, while standing, sitting or maybe when you're getting annoyed in traffic. You certainly don't have to sit on a comfy cushion to practice. Unlike traditional approaches in psychotherapy, mindfulness takes a rather simple path to help you deal with stress, anxiety & other mental health issues.
So, the next time you get overwhelmed by mixed feelings or emotions, stressing over things, or holding anger, practice these mindfulness breathing exercises to get distracted.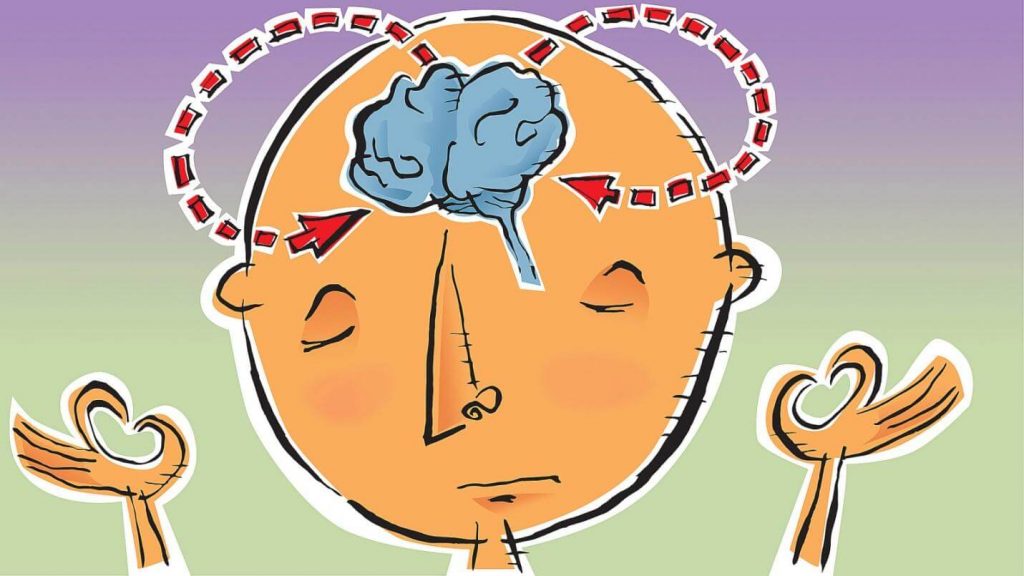 Other Mindfulness Techniques
Well, there are a few more ways to practice Mindfulness, with the ultimate goal to achieve a state of alert & focused relaxation without paying attention to thoughts & other sensations.
1. Body Sensations
Try to observe body sensations, maybe an itch or tingling. Don't react to any feeling and simply let them pass. Just concentrate on each part of your body right from head to toe.
2. Sensory
Focus more and notice the sound, smell, taste, sight & touches. Just keep on focusing on all these five sensory & without judgment, let them pass.
3. Emotions
Accept the presence of emotions, name it in the following categories – Joy, Anger, Frustration etc. and without making judgments, whether they are good or bad, let them pass.
4. Urge Surfing
Try to cope with your constant craving and allow them to pass. Feel how your body reacts when you get a chance to satisfy your cravings, think about it.  Further, try to replace it with something else that can subside it.
Well, listed all these mindfulness techniques are just a form of meditation. The positive benefits associated with mindfulness breathing exercises are nearly infinite. No matter what stress-related condition you're dealing with. You can certainly notice an improvement with these simplest mindful breathing techniques & exercises.
Bottom Line
Practicing Mindful Breathing is just like strengthening your muscles to focus and live in the present. More you practice mindfulness breathing exercises; the more you'll find it easier to remain in the 'Here & Now'!
We are attaching the takeaways for these exercises & techniques in the form of posters. So, that you can save them in your gallery & remind yourself about all the potential "Benefits of Mindfulness".
TAKEAWAY: Posters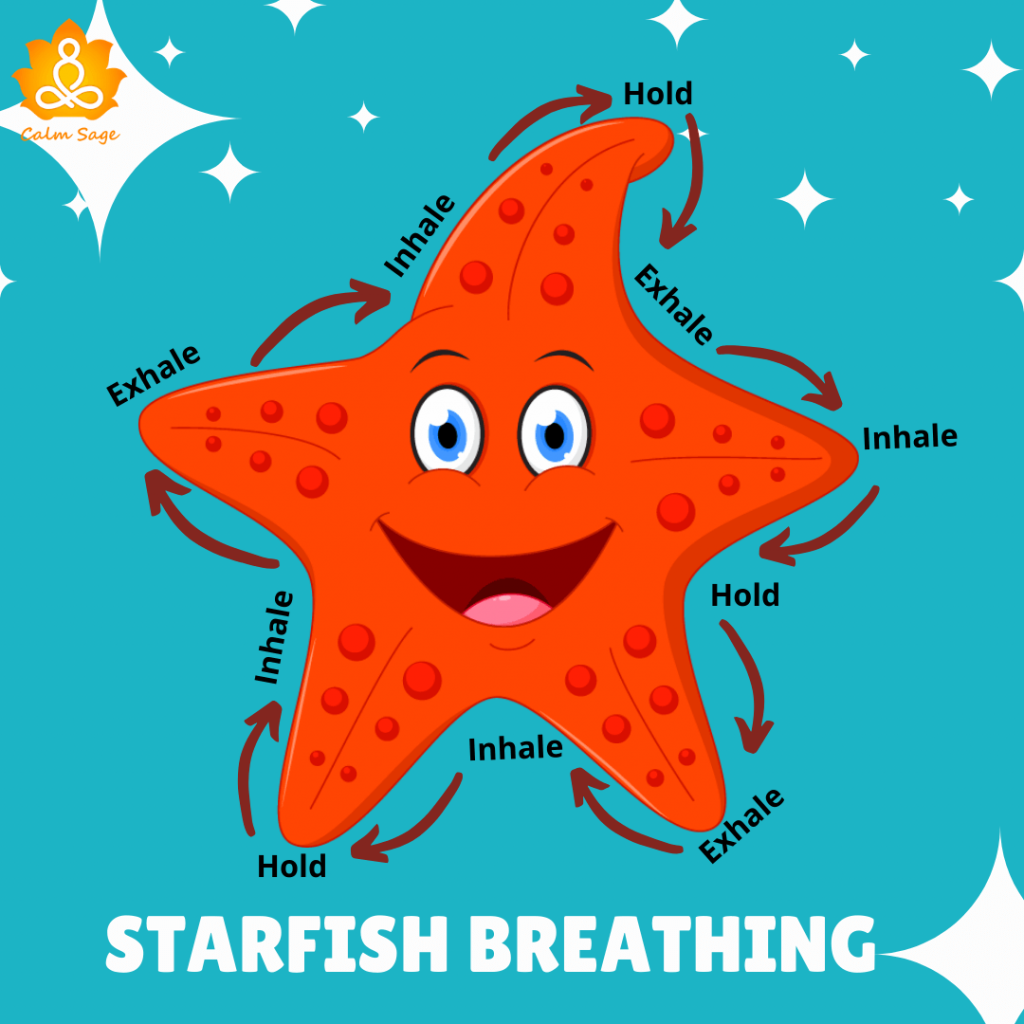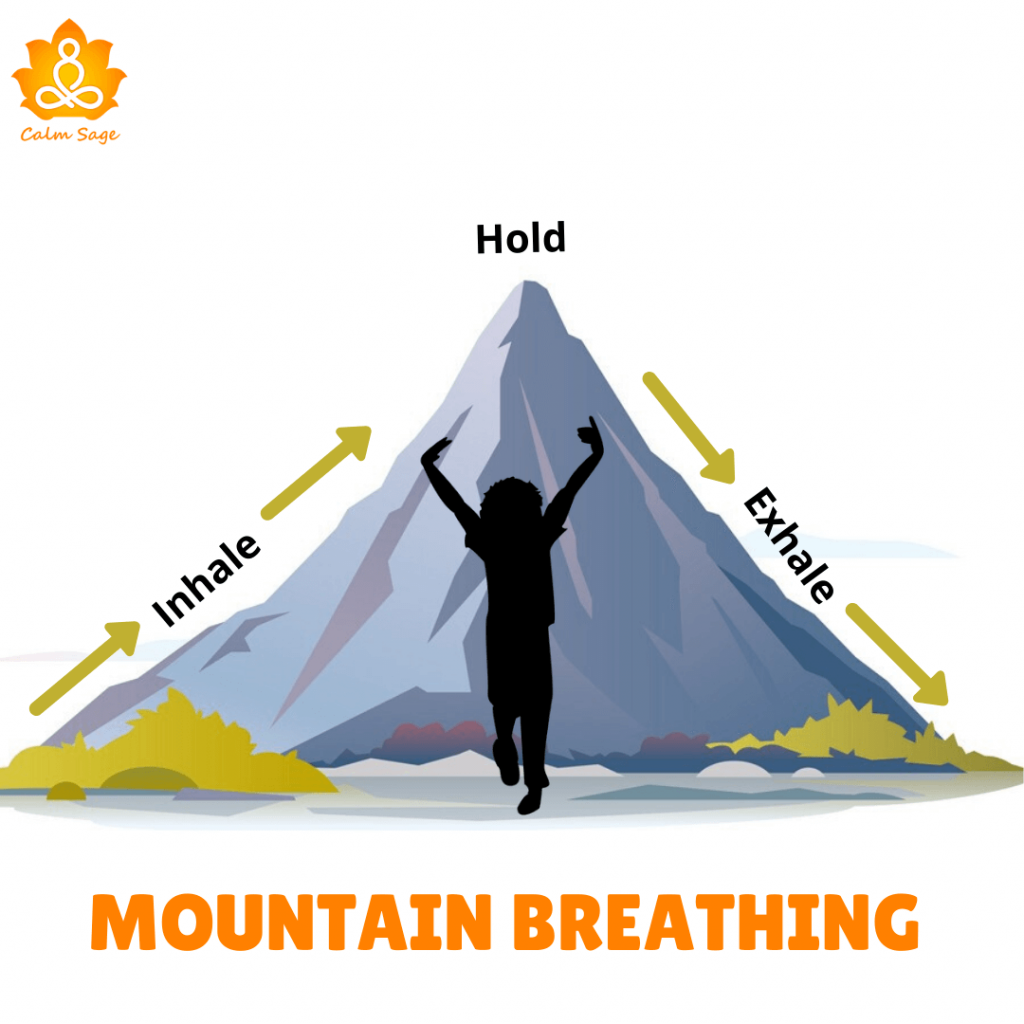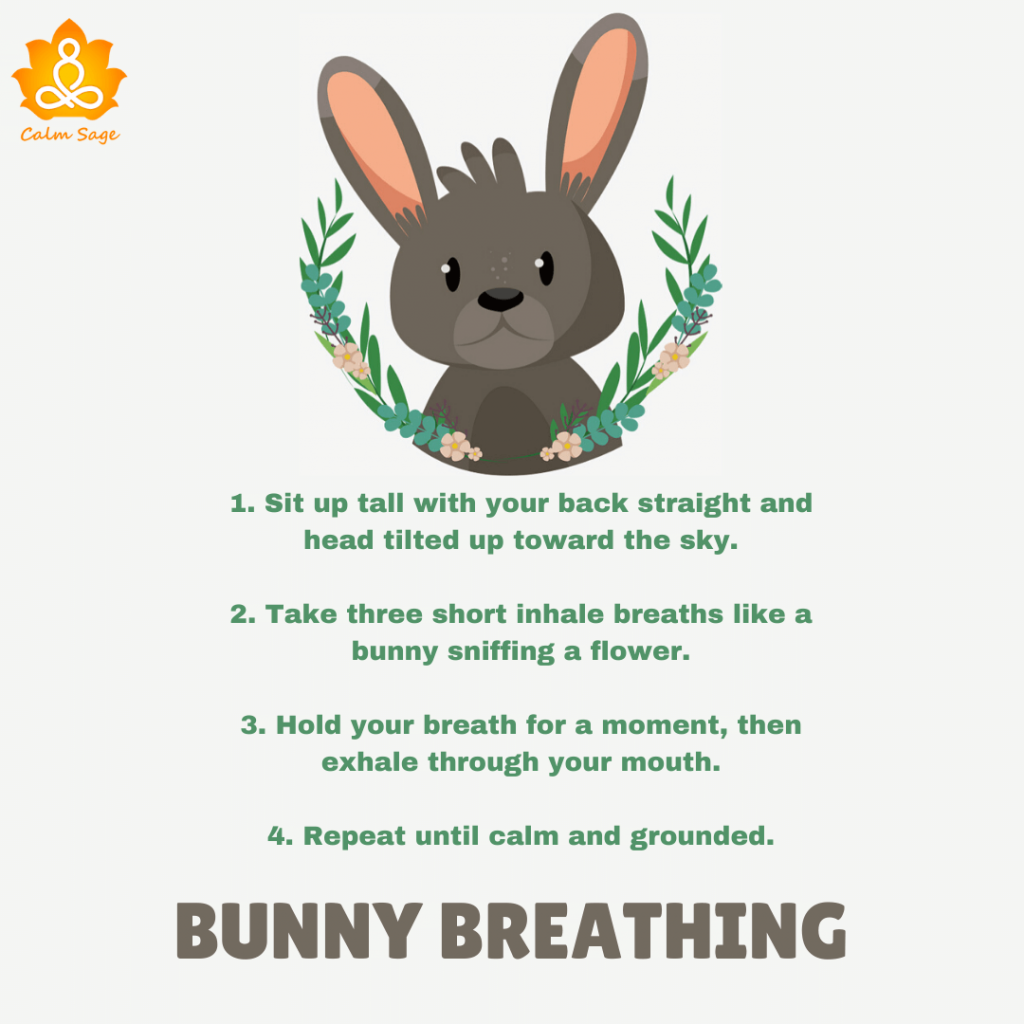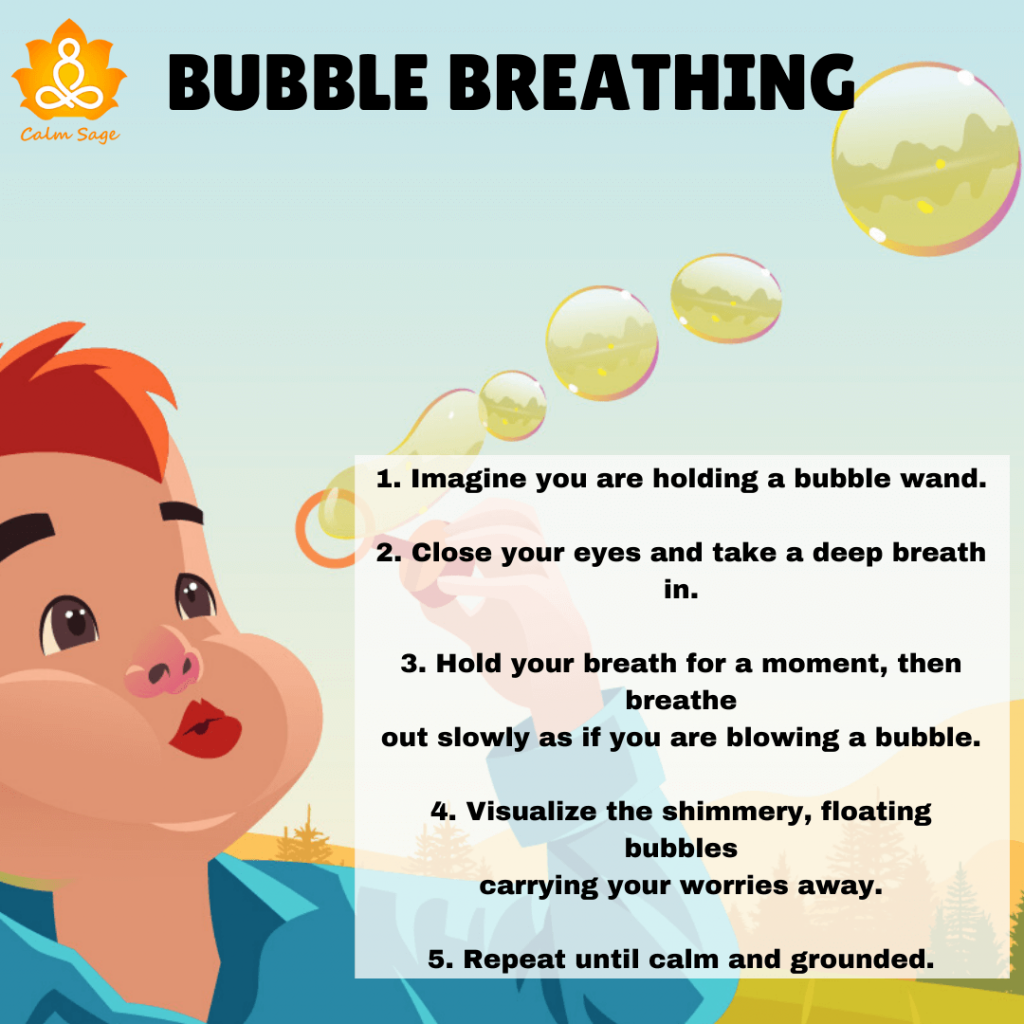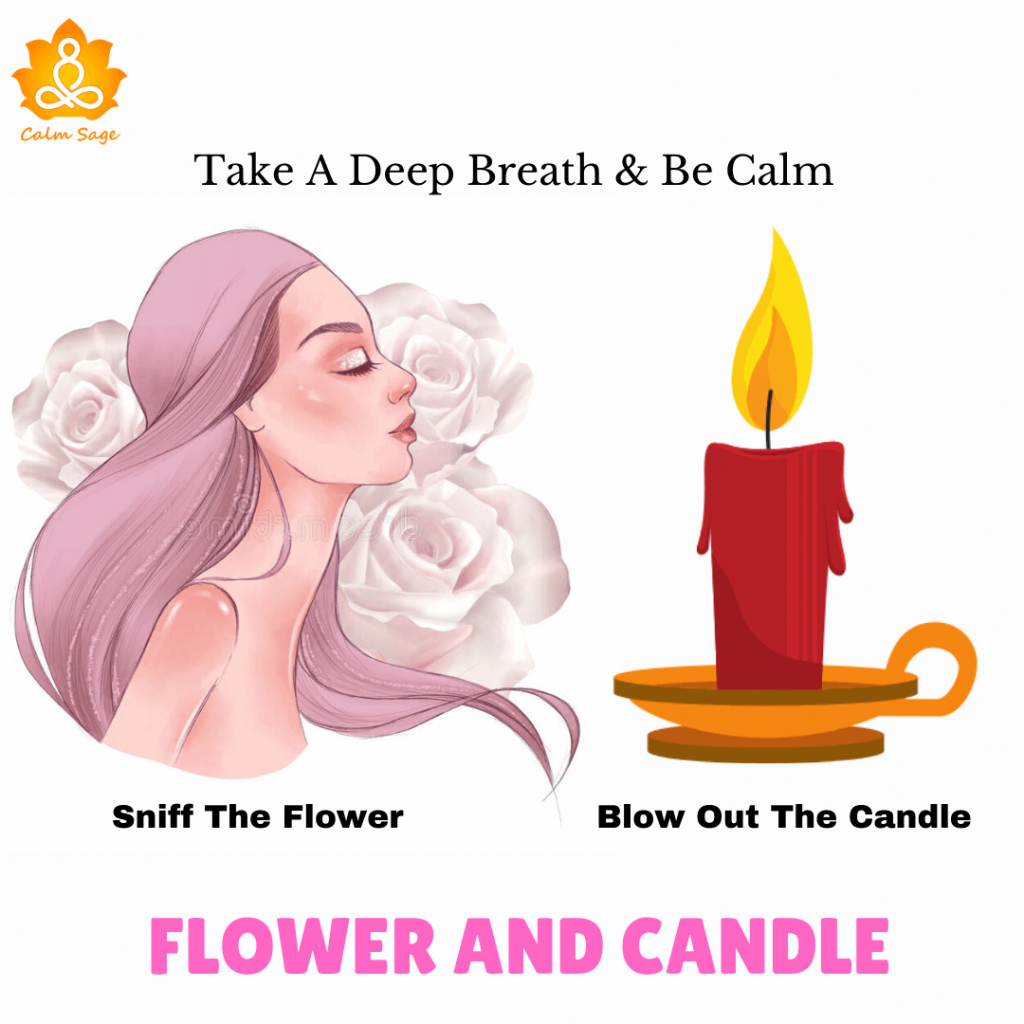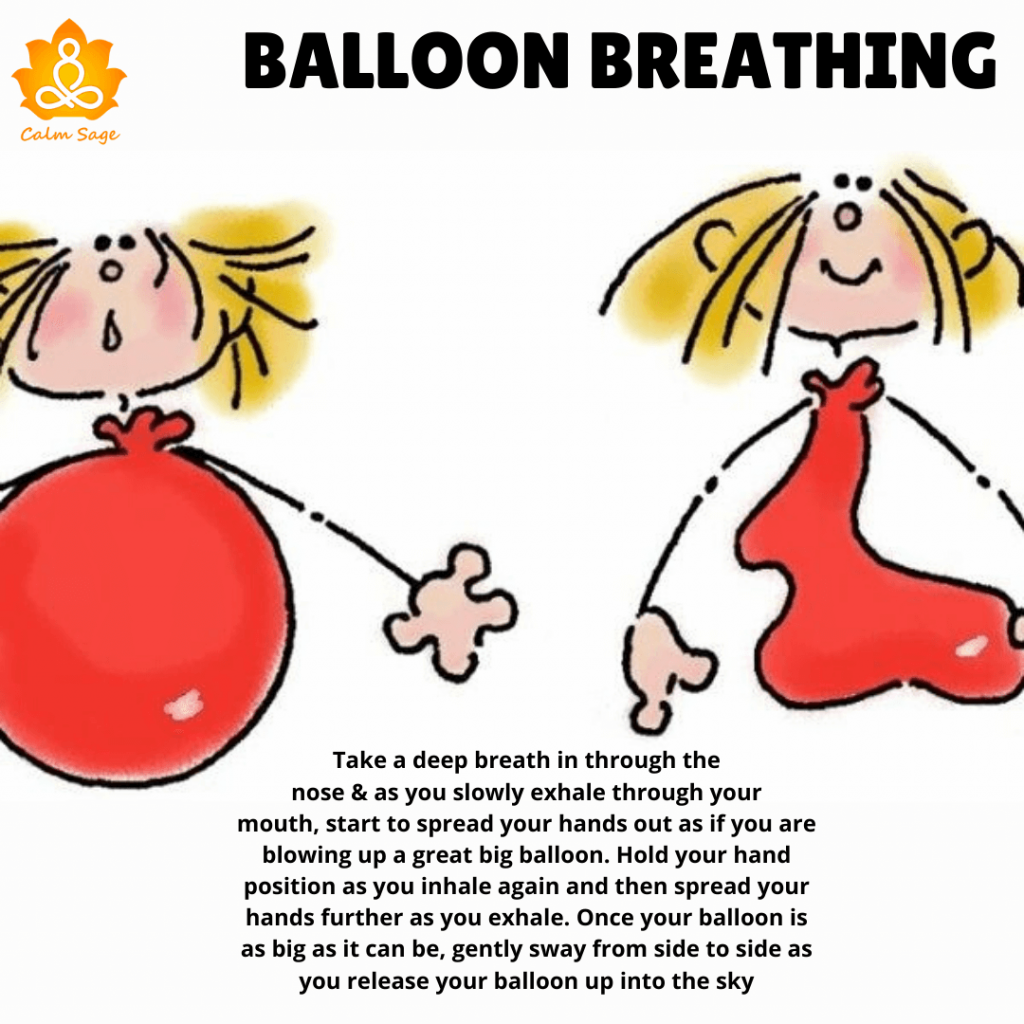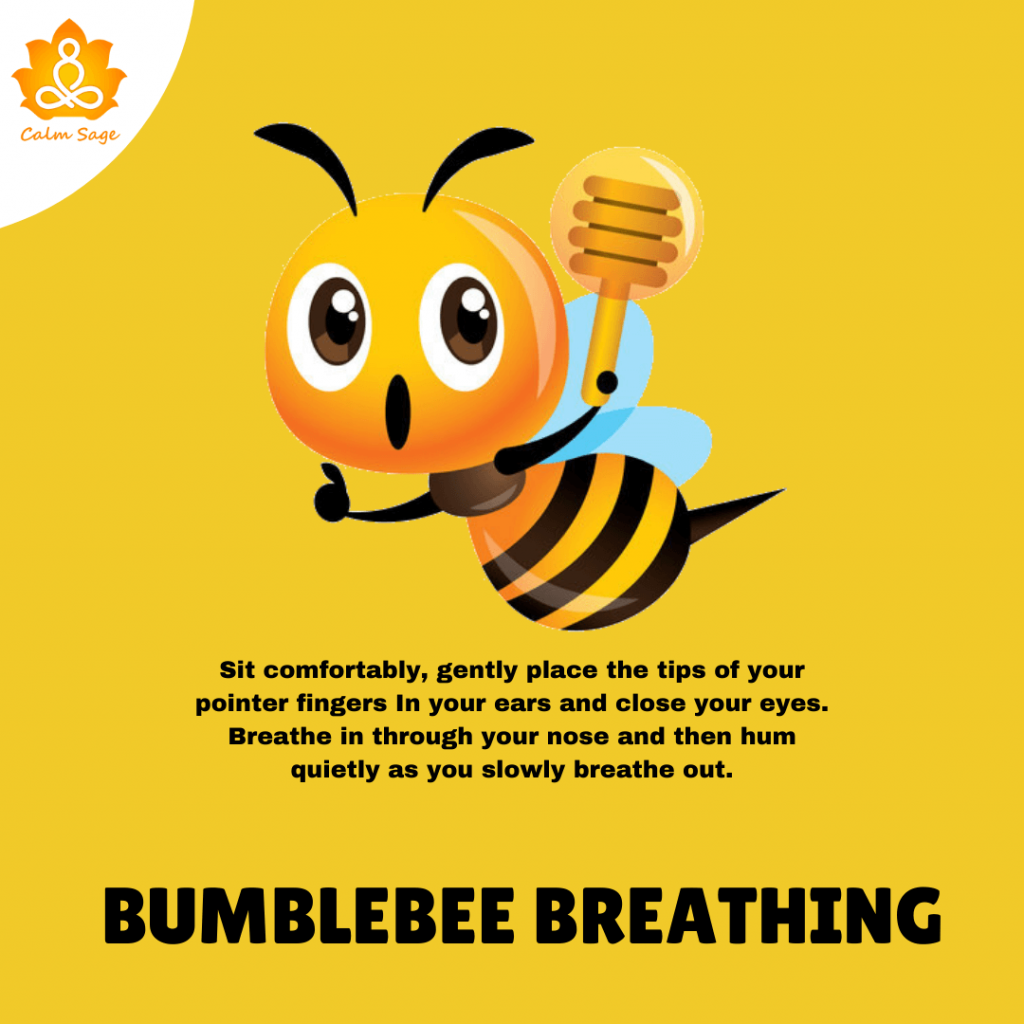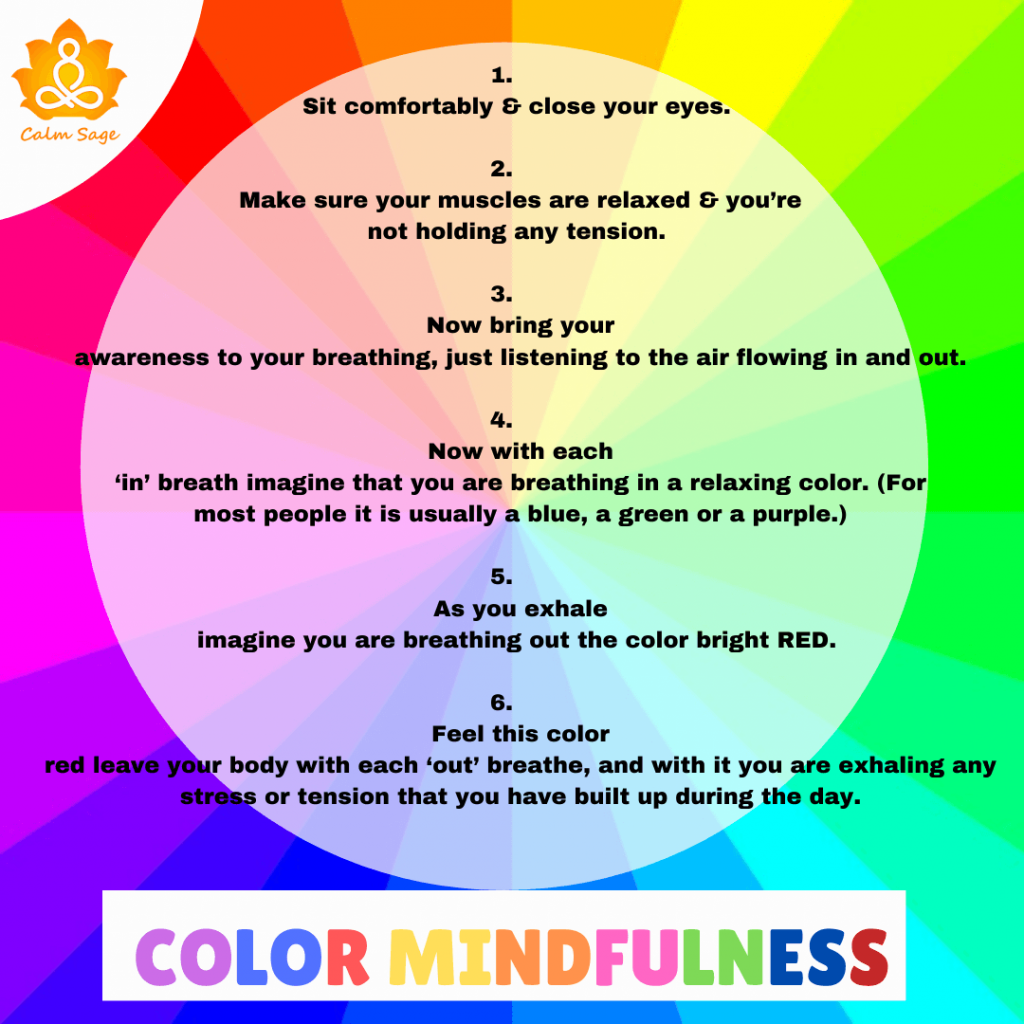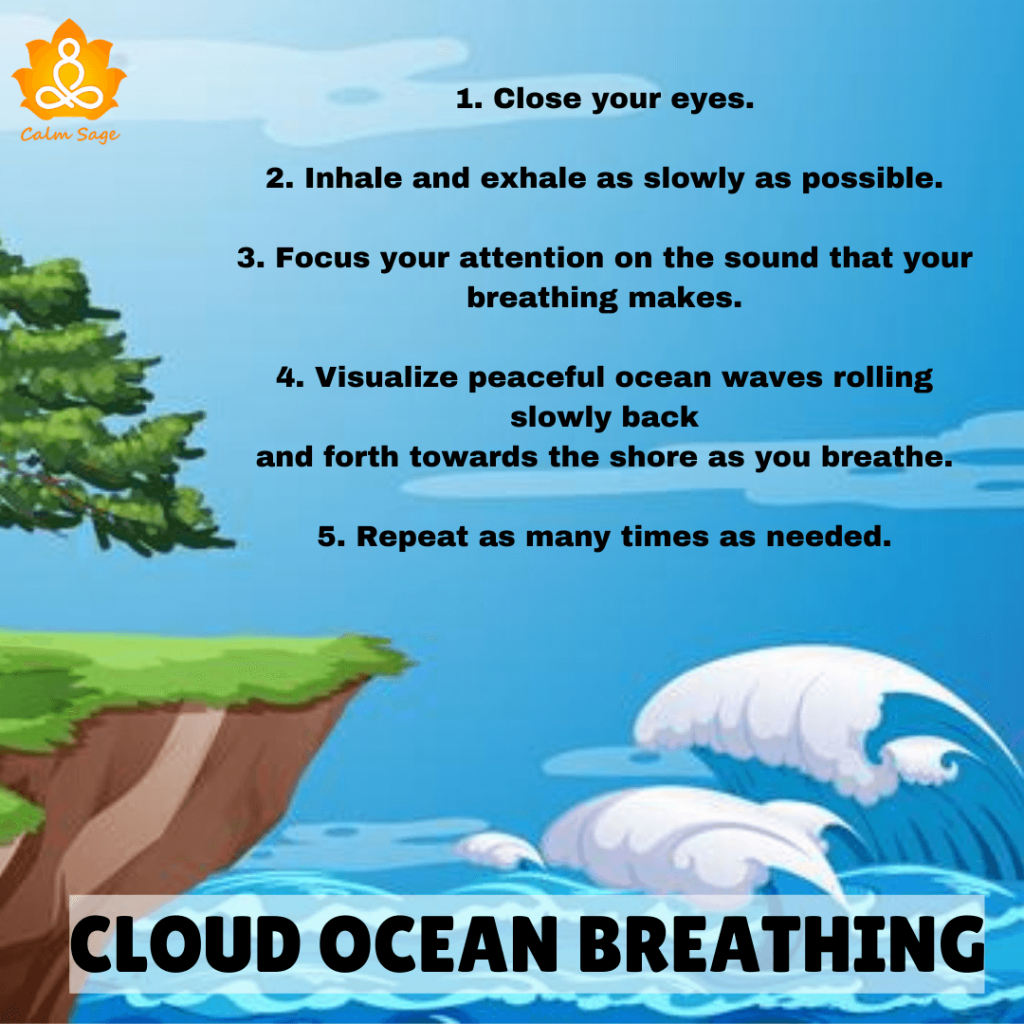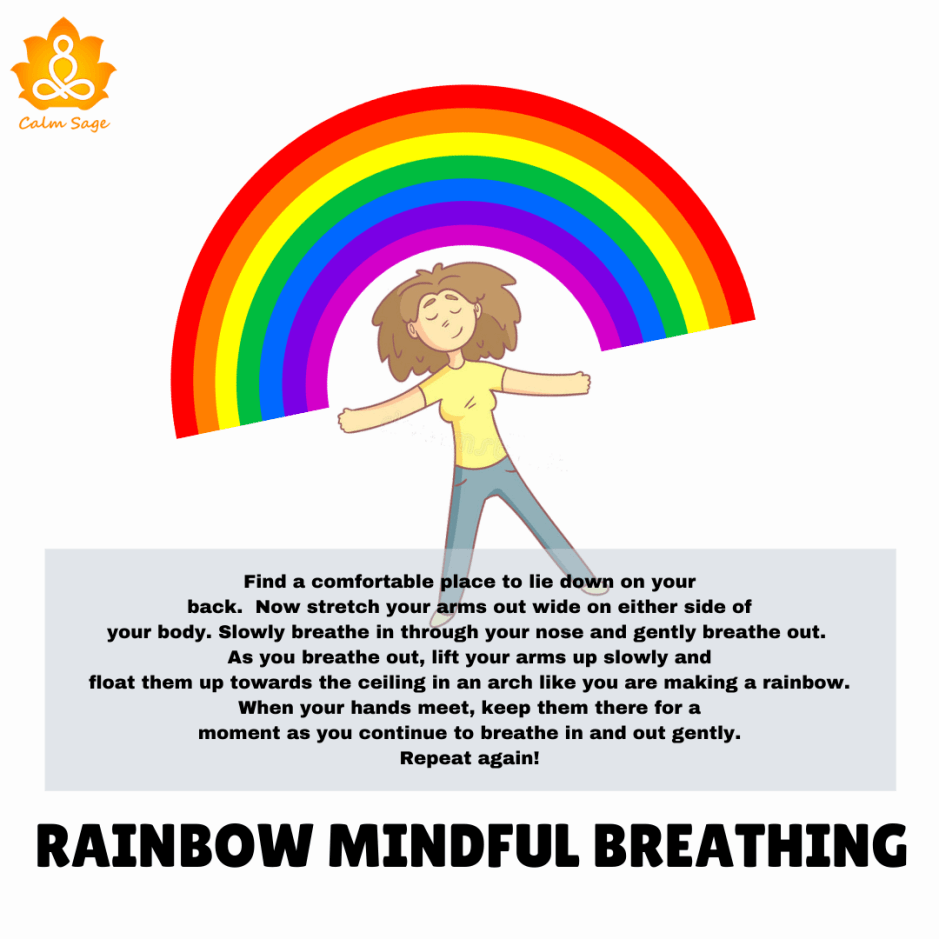 RELATED READING: