Depression
Feeling Sad On My Birthday' | Here's What You Need To Know About Birthday Depression
Last Update on August 29, 2022 : Published on January 6, 2022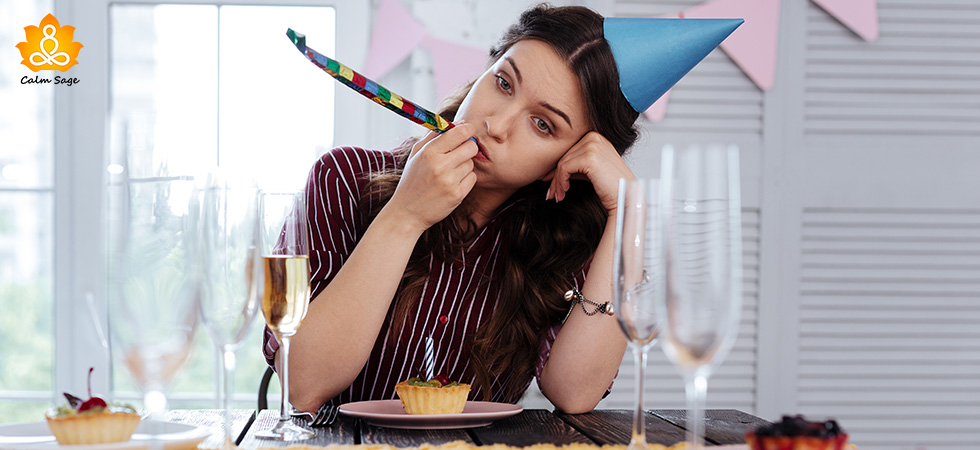 When we think of birthday celebrations we often imagine confetti, cake, drinks, and lots of cheer and while birthdays are a happy occasion, there is a small majority of people who feel depressed and sad (more than usual) when their birthday nears.
Birthday depression or birthday blues is a real problem that can make one feel apathetic, sad, indifferent on the days leading up to their birthday celebration. Instead of feeling happy, joyous, and cheerful, people struggling with birthday depression may feel overwhelmed or even stressed.
Apart from feeling sad, birthday depression can also bring up past traumas, negative childhood experiences (those that occurred during the particular day), and fatigue.
In this article, you'll explore the common causes and symptoms of birthday depression and how to fight off the birthday blues.
Feeling Sad On Birthday?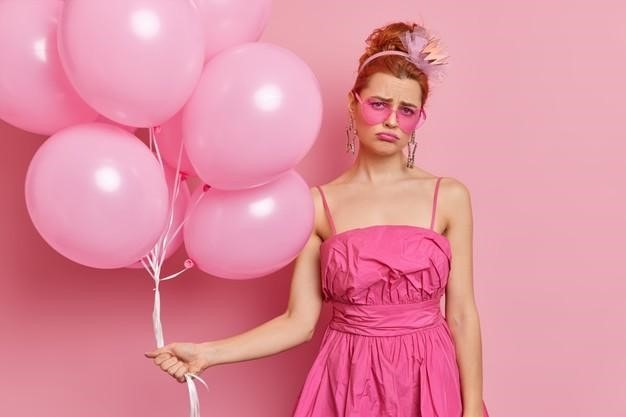 You are not alone!
I knew a person who felt that their birthday was just another day and shouldn't be celebrated with the enthusiasm I showed. They reasoned that birthdays are just a way to let you know that you're still not as accomplished as you had once planned or dreamed.
For my young mind, those things made sense, and also not so much. While I understood that I was aging yet haven't reached the point I had imagined I would have been at that point, on the other hand, I believed that my birthday was an important milestone because even though I hadn't achieved my planned goals, I was still working towards them and what I had achieved was what was important to me.
Birthday depression can be defined as feeling low or down as a person's birthday approaches. Feeling birthday blues is normal and should be recognized as a real issue rather than being dismissed.
Regardless of your reasons for feeling sad, it is important to take birthday depression seriously and with kindness. No matter what your reasons, depression (of any kind) can be harmful to your overall psychological and physical health.
Potential Causes Of Birthday Depression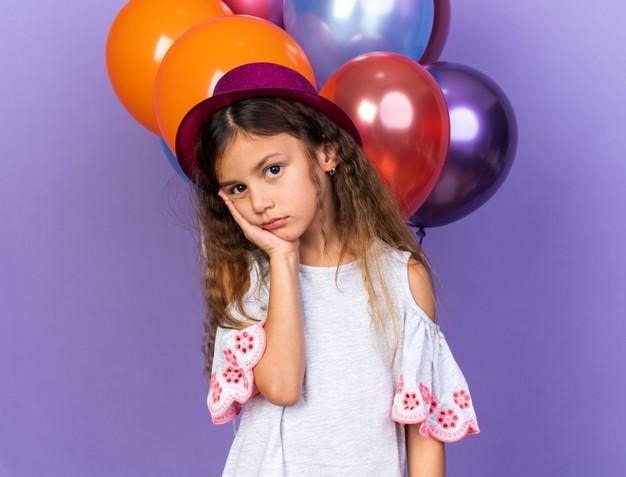 For many people, their birthday might be associated with a negative experience they encountered previously on their birthday. Others may feel sad or depressed because of their underlying mental health disorder.
However, some common potential causes of birthday depression can be:
Grief or struggling with losing someone close
Experiencing trauma
Struggling with depression
Struggling with anxiety
Having a phobia of getting old
History of childhood trauma during birthdays
There might be other reasons as to why people experience depressive feelings during their birthdays but whatever the reason may be, the feelings should not be dismissed. All reasons and feelings associated are normal, real, and valid.
Symptoms Of Birthday Depression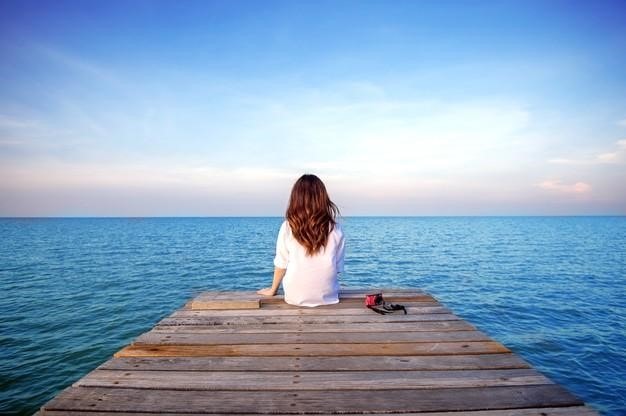 While birthday depression may not be recognized as a real mental health problem, it can have certain symptoms that you should look out for:
Mood shifts, especially during the days leading up to the birthday
Feeling low, down, or sadder than usual
Crying or having low energy more than usual
Ruminating on the past (example: unaccomplished goals, etc)
Having an existential crisis
Feeling a loss of interest in things
Changes in sleep patterns
Changes in appetite
Difficulty concentrating
Experiencing physical pains
Social withdrawal
Refusing to make plans with family and friends
Fighting Birthday Blues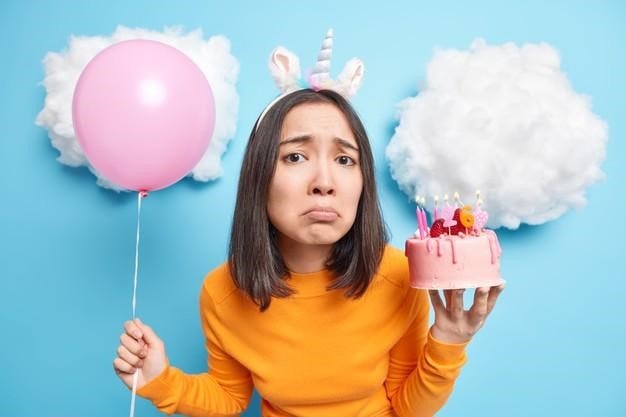 There are many ways you can fight your birthday depression such as:
1. Allow & Accept Your Emotions
Birthdays often looked like a day to celebrate positively and be happy. But many people might not feel excited. If you feel sad or depressed, allow yourself to feel that instead of forcing yourself to be happy. Allow and accept that it's okay to feel sad instead of happy.
2. Self-Awareness & Self-Compassion
Birthdays might lead many to self-reflect on their past choices so becoming aware of yourself can help with self-reflection. Also, remember to be kind to yourself. Practice self-awareness and be compassionate towards yourself. Don't be too hard on yourself either or ignore your feelings. Understand them instead of ignoring them.
3. Talk To Someone You Trust
Sometimes talking about your emotions and feelings can be enough to help you heal. Remember, you are not alone. There might be others feeling the same as you. Express, speak up. Talking might help provide you with affirmation that everything is normal.
4. Celebrate As You Want
Family and friends might want to celebrate your birthday by going out but you might not. So here, put your foot down and celebrate the way you want. It's your birthday, after all! Speak up, let others know what you want to do, and celebrate as you want.
5. Do What You Enjoy
To feel less sad on your birthday, do something you enjoy. Plan an activity or activities you enjoy doing instead of doing what others expect you to do. Prioritize yourself and the activities that make you happy – mind, body, and soul.
6. Focus On What You Have
You might or might not have achieved what you had planned but that doesn't mean that you don't acknowledge the milestones you have achieved. Instead of focusing on what you didn't accomplish, celebrate what you did accomplish. Be proud of what you have.
7. Get Professional Help
If you don't understand why you're feeling this way, it is better to ask a professional for their opinion. A therapist can help you understand the root cause of your feelings and help you explore more while coming up with effective coping strategies.
Book Your Session with BetterHelp
What To Do If You're Celebrating Alone?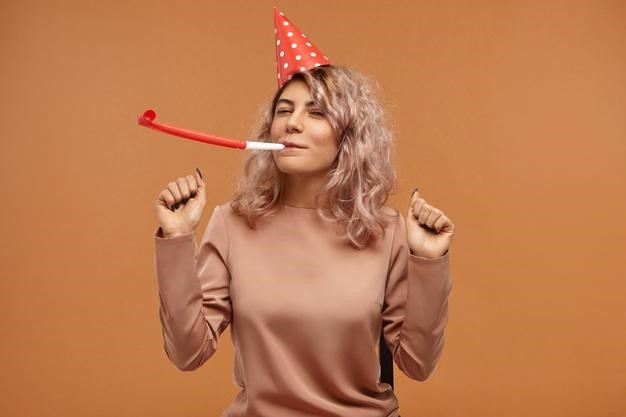 If you are celebrating alone or want to celebrate alone, you can try:
Donating to your chosen charity
Going on an adventure
Treat yourself to a day of self-care
Treat yourself to a cake, or just
Have fun doing what you like!
You Are Not Alone!
There are many people out there who feel sad, depressed, and low when their birthday is around the corner. If you feel like you need to talk to someone, you can reach out to a friend, family member, a professional, or you can contact one of these crisis centers and helpline (India) & International crisis centers.
If you're experiencing birthday depression, do not feel ashamed or alone. I hope the above information helped you get an idea about what birthday depression can look like and what to do to fight off the birthday blues.
For more content, follow us on Facebook and Instagram or visit our website. We're always here for you!
Celebrate life as you like!
Take care and be kind to yourself!