Mental Disorders
Cluster C Personality Disorders: Living with Fear and Anxiety
Last Update on July 22, 2022 : Published on July 24, 2022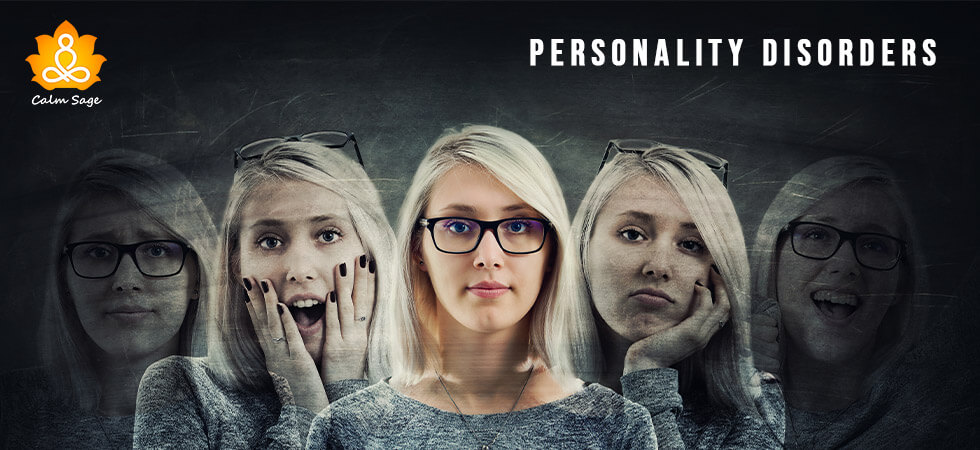 A personality disorder is a psychological condition where the person thinks and behaves differently. The thought process and actions of an individual with personality disorders are away from what is expected out of them, they are very atypical.
People with a personality disorder do things that they aren't supposed to do, things that society looks down upon or doesn't approve of. Some people end up doing bizarre things because of their personality disorders.
Today, we will be discussing the cluster C of personality disorders. To make the diagnosing and treatment easy for personality disorders, they were divided into 3 clusters, such as
The cluster C of personality disorder is not much talked about. So, we will be discussing all cluster C personality disorder characteristics, causes, treatments, etc.
Let's get started;
What is Cluster C Personality Disorders?
Cluster C Personality disorders are a set of 3 different personality disorders which share some common traits like fearfulness and anxiety. The entire cluster C of personality disorders revolves around anxiety, doubt, and fear besides the specific symptoms of personality disorder.
I say so because anxiety, fear, and doubt almost remain constant in all the disorders falling in cluster C personality disorders. It doesn't matter what the situation may be these three traits are present almost all the time.
People who deal with cluster C personality disorder often struggle to maintain relationships. There are various other mental health implications as well like self-esteem issues, feelings of worthlessness, self-doubt, etc.
What Causes Cluster C Personality Disorders?
The exact cause of cluster c personality disorders has not yet been discovered. Having said that, many experts believe that there are a few risk factors involved which might play a role in developing personality disorders of cluster c.
Let's have a look at them;
Genetics
Past experiences
Traumatic experiences
Early exposure to relationship issues
Cultural influences
Characteristics Of Cluster C Personality Disorders
Like I told you earlier, cluster C personality disorders consist of 3 different types of personality disorders. All three of them show traits of anxiety, fear, and doubt in common. Let's look at the characteristics of cluster C personality disorder according to each disorder;
1. Avoidant personality disorder
Avoid social interaction because of fear of rejection or disapproval
Low self-esteem
Talk to others only when they are sure that others like them
Don't try new things because of fear of rejection
Obsessed with thoughts of being criticized or rejected
Struggle with feelings of inadequacy
Feelings of shame when out in public
2. Dependent personality disorder
Want others to take responsibility for major things in their lives
Face issues with decision making
Constant need of seeking approval and reassurance from others
They fear confrontation
Can go to any lengths to get their comfort back
Struggle with self-doubt
Feel uncomfortable when left all alone
In a constant need of support
Fear of being left on their own
3. Obsessive-compulsive personality disorder
Obsessed with following rules and organizing things
Obsessed with perfectionism
Intolerance of any change in belief
Obsessed with work (workaholics)
Are very stubborn
Might have a hoarding disorder
Don't spend money because they want to save it in case they run out of money
Can't work in teams unless everyone works exactly how they want.
How To Treat Cluster C Personality Disorders?
Cluster C personality disorders are treatable conditions. Most of the symptoms can be treated and managed in such a way that they stop interfering with your life. Once your doctor has diagnosed your condition you will either be prescribed medication, psychotherapy, or a combination of both depending on the severity of your symptoms.
Cognitive behavioral therapy works best in reducing the symptoms of cluster c personality disorders. CBT focuses on identifying the intrusive negative thoughts and finding a replacement for them so that they don't bother you anymore.
That's All Folks!
I hope you found this blog cluster C personality disorders informative, helpful and interesting. Do share this blog with your friends and family so that identifying cluster C personality disorder becomes quick and easy.
Thanks for reading.
Take care and stay safe.