Meditation
Self-Exploration And its Role in Our Happiness And Personal Growth
Last Update on April 26, 2023 : Published on April 26, 2023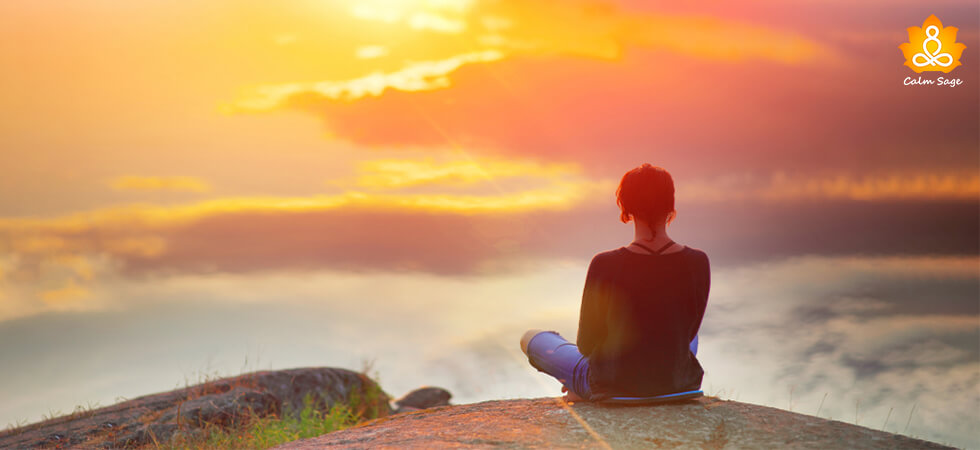 It all begins with questions such as, "Who am I?" "What is my purpose in life?" "What do I most value in life?" Some people are too self-aware that they can find the answers to these questions without fanfare, but then there are those (like me) who can't always be sure of their answers and think that whatever they come up with is never enough.
Often, the answers to these self-exploration questions come with time and a deep understanding of oneself. Self-exploration is what we can call an exercise to peer around at our thoughts, feelings, and motivations and ask ourselves, "Why" – it's about looking at the beginning of who we are and what makes us who we are.
It's no secret that deep introspection, self-discovery, and self-reflection are time-consuming, and with how busy our lives are, it's understandable that we can't have the time and peace to figure out the process of self-exploration.
So, even without the fanfare of it all, you can begin your journey of self-exploration on your own by simply understanding its purpose and how to bring out the best in you.
Self-Exploration And Its Purpose
At the beginning and the end of it all, self-exploration is only about one thing – to have a better insight into who you are and what makes you unique. It is a process that can help you know your values and accept who you are and why you do what you do. It is believed that self-exploration can help boost your self-esteem, improve your communication skills, and better your relationships – with yourself and others.
Moreover, self-exploration is one of the best ways to increase your self-awareness and understanding of your emotions, values, life's purpose, and how you care about yourself. Again, if we talk about the purpose of self-exploration in human values, it's about increasing empathy and having strong emotional regulation.
Once you can understand who you are and why you do what you do, it makes it easier for you to communicate with others, share your needs with them (aka boundaries), share what you're feeling, and create an even stronger bond with people in your life.
Self-Exploration in Therapy
If you've ever been in therapy, then you'll know what's the first question a therapist asks when you see them after a week. "How are you feeling this week?" or a variation of it, "What did you notice about yourself in the past week?" This question forms a part or an example of self-exploration. What you answer gives a voice to your thoughts, interactions, and experiences.
Therapy isn't all about seeking professional treatment for a disorder. You can seek therapy or counseling to improve your life, confidence, and self-esteem – everything that counts as personal growth and development. In therapy, your emotions are examined and you learn where those emotions stem from and how they affect you in real-time.
The purpose of self-exploration is to understand how your individuality plays a part in your growth and happiness. Did you know that many therapists use self-exploration as a part of cognitive-behavioral therapy (CBT)? CBT aims at changing your negative patterns and beliefs so I can understand how self-exploration and self-understanding can play a role in it.
Whether you believe it or not, self-exploration is also a common approach to psychodynamic therapy that helps you explore your past and see how it influences your present.
The Challenges of Self-Exploration
Of course, there could be challenges that you might encounter when on your self-exploration journey. Common daily-life occurrences can become challenges such as distractions, fatigue, and trauma. These days, we can easily get pulled into our work, school, or social life, making it so that we often neglect ourselves.
Because of these challenges, it becomes harder to look for peace within. What experts suggest is that you take frequent "unplugging breaks" and disconnect once in a while so you can care and worry about yourself without facing these challenges. All you have to do is sit with your thoughts and not do anything else.
Believe it or not, the process of self-exploration can be emotionally draining. It's never easy to recall memories that you'd rather forget or confront your weaknesses, but with enough practice and support, you can do it!
Here's How You Can Begin Self-Exploration
Now, just because you can sit with yourself in silence does not mean you have to. There are other ways you can begin your self-exploration journey. You can try;
Write a memoir
Write a letter to yourself and put it in a time capsule
Write your obituary
Reflect on your worst days/best days
Write in a dream journal
Write in a journal
Seek a therapist's, friend's, or spiritual guru's guidance
Apart from that, here are some self-exploration questions you can ask yourself – or use as journal prompts – to get started. All you have to do is ask yourself "Why?" the most.
If it doesn't help, you can try these more elaborate questions;
What do I like best about myself?
What's something I find most important to me? Why?
What makes me feel loved?
What makes me cry?
What's my favorite thing in the world?
What's the one thing from my childhood that I still have and what have I let go of?
What's the way I want others to describe me?
What's the best self-care activity for me?
What's my safe and happy place?
What It's Truly About…
Self-exploration is all about understanding who you are and what makes you unique – it's about exploring everything that you are – your thoughts, feelings, motivations, values, views, emotions, beliefs, and everything that comes with being human. Self-exploration is more than just gaining an insight into yourself. It's about using the knowledge of who you are to promote happiness and personal growth and development in your life.
When done right, self-exploration can be a tool to increase your self-awareness, self-confidence, empathy skills, emotional regulation, communication, and whatnot. You can seek a therapist or counselor's guidance to begin your self-exploration journey or you can do it on your own.
Remember, there are always challenges you've to encounter and eventually overcome. So, don't give up in the face of the first defeat. I'd like to take a page out of Dory's guidebook and say; "Just keep swimming." The ocean is large enough and you never know where you might end up.
Found this article inspiring? Do let me know in the comments below. You can also connect with me by following Calm Sage on social media or leaving me a message at info@calmsage.com.
Don't give up!