Wellness Guide
A Guide to Boost Your Self-Esteem Like Never Before
Last Update on August 11, 2020 : Published on February 29, 2020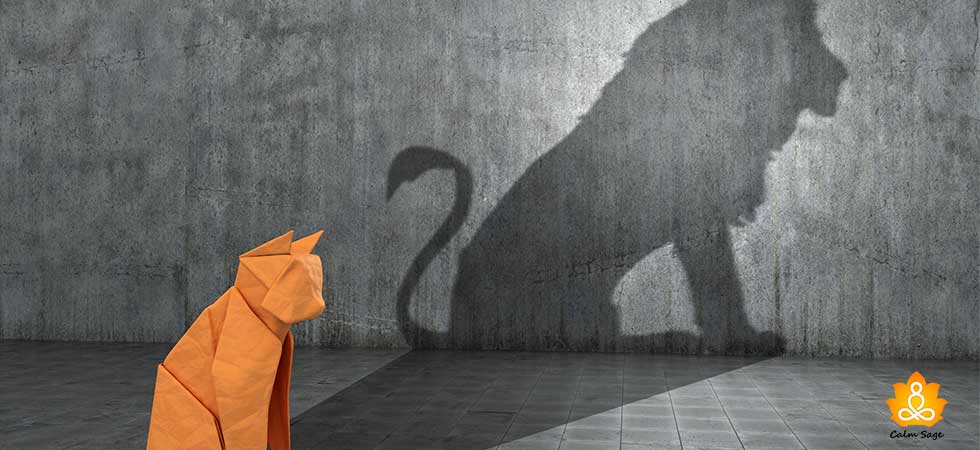 Before you start reading this article and learn to build strong self-esteem let us engage in activity first.
All you have to do is take a pen and a paper. Find yourself a comfortable and quiet corner to sit. Next, write things that you are proud of or makes you feel positive about yourself (even if it sounds stupid in your head just pen it down). With this done, pat on your back! You just introspect yourself at a basic level. Now you can proceed further.
Let us begin by understanding the term- 'self-esteem' first. In layman's language, self-esteem is a way in which we view ourselves. However, psychologically it is defined as a subjective evaluation of ourselves and our own worth as an individual.
Read More: Check These Inspirational Movies To Watch To Boost Your Confidence.
Six Pillars of Self Esteem by  Nathaniel Branden
Now that you know what self-esteem means and have introspected yourself time to move ahead and learn the healthy practices that will aid in building and boosting your self-esteem. So, there are 6 Pillars of Self-esteem as proposed by Nathaniel Barden that will guide us for the same. Time to unfold them:
The Practice of Living Consciously
This is the first pillar to build self-esteem as proposed by Braden. According to him, it can be attained by practicing "sentence completion". It is a powerful tool that helps in living consciously. The key here is to have a sentence stem and complete it by creating 6 to 10 full sentences. The idea behind this is simple- raising self-understanding, personal effectiveness, and ultimately building self-esteem.
Example: A sentence stem could be-
If I bring 5 percent more awareness of my activities today…
Remember any ending is fine just remember to be positive and keep going!
The Practice of Self-Acceptance
Let us learn to acknowledge the disowned parts of the self is the sole motive of this pillar. Barden supports the idea that while we are engaged in denying our own shortcomings at the conscious level; unconsciously we start disowning the greatness that we owe as it starts to fear us. Therefore, it becomes important to accept and be aware of ourselves to heal and boost our self-esteem. So, make sure you read the list that we made in the beginning and keep reminding yourself of all the things you are capable of.
The Practice of Self-Responsibility
One of the major causes why we experience low self-esteem is that we tend to blame ourselves for the situations that we are in. Well, to construct positive self-esteem the tables have to be turned from 'I am responsible for all the wrong' to "I am responsible for my choices and actions" as Barden writes. Now if you are wondering how that makes a difference… The answer lies in the fact that when we take responsibility as autonomous human beings instead of victims. Along with this, it allows us to be an individual who owns their abilities on which our self-esteem can be built.
Read More: Life-Changing Habits You Can Learn From Successful People
The Practice of Self-Assertiveness
The centre agenda of this pillar is- Be Real! To simplify it, the focus here is on bringing your true-self to life; to speak and act from our innermost feelings and convictions. And once this is done the way to self-assertiveness is paved. Let the world know who you are into the world through your self-expression. Make sure they are realistic instead of being hypothetical; and positive instead of being negative.
The Practice of Living Purposefully
This pillar is all about answering certain questions to self like- "What are your goals" "What inspires you the most" And answering them with a view to resonate your highest values and ideals instead of thinking about impressing. Make a note it is about you and attainment of your own life goals set by you! Also if you get stuck at any point while thriving to achieve these goals or answer the questions of life just create sub-questions like- 'What actions should I take to achieve this goal' This work as a guideline, and you self-interrogate your capabilities
The Practice of Personal Integrity
The above-mentioned pillars might just fall apart without this one! A basic funda for practicing this pillar is- Know your ideals, beliefs, convictions and standards that aids in measuring how you are doing. And make sure they are all lined up together instead of running in different directions. Once you have a note of this, your behaviour will be congruent with your professed set of values, ideas, beliefs, and convictions thus leading to a sense of integrity.
And once you make these six practices a part of your life, you can build positive and strong self-esteem by breaking the vicious cycle of low self-esteem which looks like:
Negative Self-talks → Low Achievement → Negative Perception of Self and Others → Unhappy Relationships → Low Self-esteem → Negative Self-talks
And start a loop of high and healthy self-esteem instead that will involve:
Positive Self-talks → High Achievement → Positive Perception of Self and Others → Rewarding Relationships → Improved Self-esteem → Positive Self-talks
Also Read Understanding The Role Of Sleep On Your Health.
So now it is time for you to gear up and start incorporating these 6 healthy practices in your life to build strong self-esteem. However, if you have any sense of doubt or discomfort while working towards this goal here are a few lines we would suggest you recall and think of…
"If you are searching for that one person that will change your life, take a look in the mirror"
Good luck with your journey in building strong self-esteem.
You Might Like These Also:
Best Foods That Help To Reduce Anxiety
Step Into The Light- Acceptance Is The Key
Change Your Mindset And Reduce Anxiety