Mindfulness
How To Manifest Anything You Want
Last Update on June 22, 2022 : Published on June 22, 2022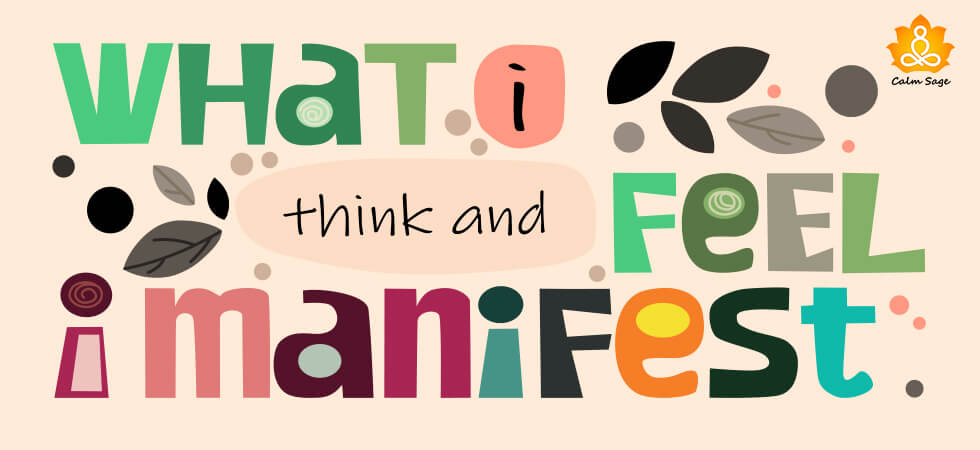 What is the meaning of manifestation? To manifest something is to think about your desires coming true and act in accordance with your desires in order to let the universe make it happen for you. Manifestation experts say that you can manifest anything you want, manifestation can make all your dreams come true.
Manifestations work because of the law of attraction. The law of attraction states that whatever you put into the universe is going to come back to you. For example, positive thoughts and actions bring the same amount of positivity in your life and negative thoughts and actions bring negativity.
Hence, the kind of thoughts and actions you produce, you are going to attract similar kinds of things.
How To Attract Anything You Want In Life?
There are various different ways you can manifest your desires, aims and dreams. There are 444 manifestation techniques, 369 manifestation techniques, manifestation through a candle and what not. Not just that, you can manifest a lot of things like love, money, abundance, joy and many more things using manifestation affirmations.
But today, we will talk about the basic manifestation technique. If you are new to the concept of manifestation and want to give it a try, you've come to the right place.
Here we will be talking about how to manifest anything you want.
Also read: Explore the Power of Affirmations and Transform Your Life
Read on to know how to manifest anything you want…
7 Steps To Manifest Anything You Want?
Like I said before there are various ways to manifest and attract anything you want. I have a few steps for you to follow in order to manifest anything you want almost instantly.
Today we are going to use the power of the law of attraction and learn how to manifest anything you want in life.
Here you go;
Step 1: Know what you really want
If you have decided to give manifestations a try, the first thing you need to do is to be clear about what you really want to manifest. It's best to tell the universe your exact desire rather than going for an opaque wish.
For example you want to manifest love in your life, be clear about everything, what kind of love, from whom, to want intensity, etc. Since the first step of manifesting anything you want forms the very base of the entire process, you need to know exactly what you want. Give it all the time it needs, don't rush into it.
Step 2: Explore your feelings about achieving your desire
Before you actually begin manifesting your desires try to explore your feelings and thoughts about achieving your goals. You must visualize each detail about your desire coming true, how that makes you feel, and imagine every tiny thing about your desire coming true.
Step 3: Have a plan
Now that your target is locked you need to start working on achieving your desires. Manifestation is not magic, you need to put in your effort as well. Now, you have to go back and begin from the very base of your journey of achieving your desire. If we take the previous example, to find the love you first need to begin socializing with people.
Step 4: Be grateful, compassionate, patient and consistent
Like I said before, manifestation is not a magic trick. You need to be patient and consistent while manifesting your desires. Sometimes it can be a little frustrating and your motivation might also drop. You need to understand that you need to be kind towards yourself, do not beat yourself up unnecessarily. Be grateful for what you have received till now and continue with your daily manifestations.
Also read: 25+ Growth Mindset Affirmations for You to Not Feel Stuck in Life
Step 5: Address your negative thoughts
While manifesting our desires most of us struggle with the negative thoughts that pop in our head time and again. These limiting thoughts tell us how we are going to fail, how this won't work, how we aren't good enough, etc. Don't block such thoughts, rather address them, counter them and replace them with positive, motivational thoughts.
Step 6: Raise your vibration and trust yourself
Everything is made up of energies and all of us are vibrating at some frequency. While manifesting anything you want, try to think and act in accordance with your desires so that your vibration is aligned with the goals and the universe can make it happen for you. Another important thing is to have trust in yourself, self-doubt will only slow you down.
Step 7: Be open to receiving things from the universe
When you manifest your desires and goals consistently with a lot of gratitude in your heart, the universe is sure to send things your way. You should be open to receiving the things you have manifested as well. The universe will send you signals that your manifestation is working, so do not be surprised, just receive all good things that come to you because you've worked hard for it.
That's All Folks!
I hope you found this blog on manifesting and get anything you want interesting and helpful. Do share this blog with your friends and family who are trying to achieve their goals and probably are struggling with you. You can manifest anything you want, you just have to give it a try!
Thanks for reading.
Keep manifesting your desires.
Take care and stay safe.