Relationship
How To Talk About Your Values In A Relationship?
Last Update on April 7, 2023 : Published on April 8, 2023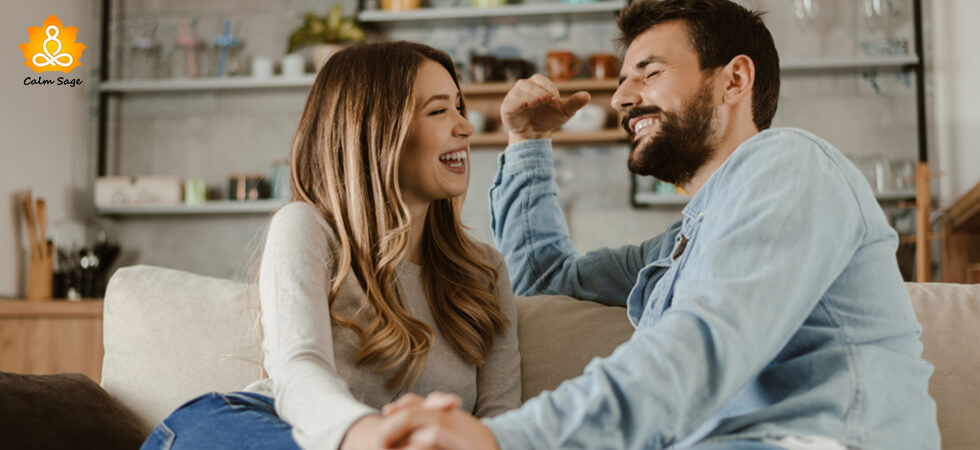 Dating in the 20s is different and new because we all have mastered the art of avoiding forceful or toxic relationships. We know when to date, when to be exclusive, and when to move further!
We are well aware of our flaws and we know how to stack our priorities when it comes to relationships or marriages! The major goal of today's relationship is establishing mental peace. The person we're dating should feel like a home at the end.
To achieve this, we must talk about our values or beliefs at the beginning of the relationship. If you're also looking for establishing a long-lasting relationship in this modern world, you've stepped into the right link.
In this blog, I have shared some effective ways to talk about your values with your partner.
What are Core Values in a Relationship?
Relationship core values are the guiding views that direct someone's actions, words, or perspective towards themselves or other people in the world. In simple words, core values in a relationship are the foundation of what you believe and how you achieve them. While establishing a healthy and long-lasting relationship with your partner, it is helpful to talk about values so that you can fulfill your individual needs in the relationship.
It's a fact that your partner cannot always be available for you; they cannot be your confidence, therapist, companion, co-parent, or financial support all the time. Therefore, it is really important to set or talk about values to fulfill these important needs.
Accordingly, a partner should be able to fulfill your values but what will happen is you'll have to face the hurdles alone. Having compatible core values can help you gather the strength to navigate through challenges.
Some of the common values to be shared in a relationship can be:
Family
Empathy
Gender role
Finances
Lifestyle
Loyalty
Communication
Religion
Commitment style
Determining your Core Values
To begin with, it is really important to identify your values with honesty. Do not take it as an exercise, but try to choose what you want to be rather than being judgmental about the things or people you value the most. You should feel expanded, joyful, and open while talking about your values. If you love to be with your family during weekends, tell them open-heartedly.
If you don't like being distracted while working, tell them it will show your fairness towards your work. If you love to plan your future by saving money, it shows you're a financially independent person.
While talking about your values, if you feel your partner does not share the same values as you, it can be a major deal breaker. Knowing, setting, and understanding each other's core values not only help you to maintain a bond but also helps you to be in a happy relationship.
While, your core values don't have to be aligned with their values, understanding them and respecting their boundaries is enough to be in a healthy relationship.
Deciding the Right Time to Talk About Values
You don't have to look for a specific time to talk about values; you will slowly understand someone's core values as you get to know them. For example, you both met online and now you cannot sleep without talking to each other. Slowly you'll get to know what their values, priorities, and goals are without even discussing them deeply.
Maybe you'll start to learn about their goals, family, finance management, communication style, and more. These actions and small talk can help you understand their core values and establish your core
values. While doing so, be mindful so that you can understand their lows as well. Make sure you're communicating the right way. Since communication is the essence of a relationship, make sure you allow yourself to learn about their core values as well to level up the compatibility between you two.
Seeking the Right Direction
While communicating with each other, if you feel that the conversation is going off track, give yourself a little bit more time to understand the roots. Don't be an early decider but try to consume all the information so that you can be a better partner.
Additionally, do not accept your partner to understand your core values in the early weeks, establishing core values is a natural process and it takes time to gauge with each other. Ultimately, your patience is going to help you determine if there's any seriousness in the relationship or not.
Final Words:
Despite understanding, bonding, and endless love, there are certain topics wherein two different people are not aligned with their relationship. This does not mean that they are not the right ones. This means that there's room for concession. When you two begin to fulfill each other's needs by respecting their core values, you begin to step into a happy, healthy, and positive relationship.
I hope this blog helps you with "how to talk about your values in a relationship." Comment down and share your views on "what do you value most in a relationship?"
For more such content, connect with us on all social media platforms.
Thanks for reading!