Communication
What To Do When Someone Gossips About You? Addressing Gossips Right Way!
Last Update on May 2, 2023 : Published on May 2, 2023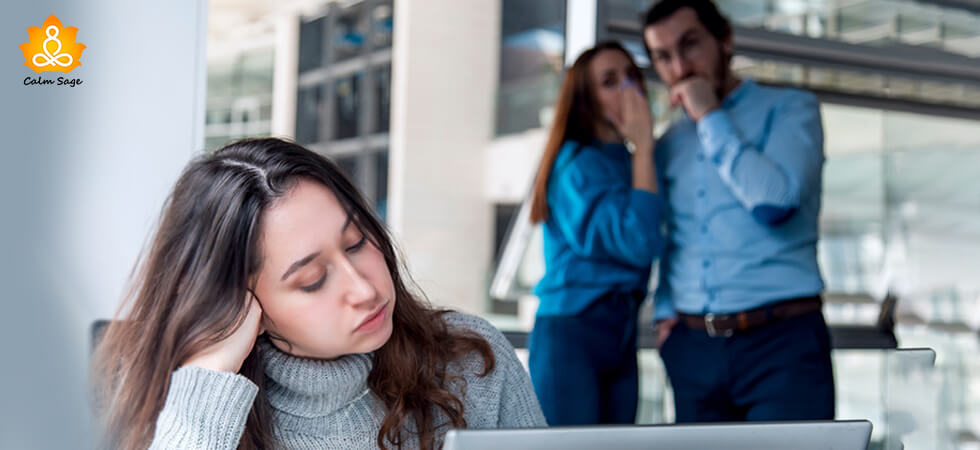 "Rumors are carried by haters, spread by fools, and accepted by idiots!"
Whoever quoted this on the internet really invested their time in understanding gossip! My close friend who was also a co-worker was the target of gossip. She really tried to build friendships and establish positive relationships with people at the workplace. After some time, she discovered she was the target of gossip! Rumors and gossip spread by our colleagues devastated her mental health.
Psychologically, we pay more attention to negative information than positive information…I get that, but I don't understand why people gossip about others without even realizing the consequences. Gossip can take a lot of toll on mental health especially, when it's hurtful, rumored, or targeted on a personal identity.
If you're also a target of hurtful gossip, always remember that don't ever damage your professional or personal opportunities, be a strong person, and bounce back like gossip never bothered you.
Apart from this, you can read the below-mentioned guide to protect your mental health when you're the target of hurtful gossip.
Steps to Deal with Gossips When Its About You
Step 1: Keep calm and regulate your emotions
When you hear gossip or rumor for the first time, one most important things to do is to connect with your feelings and acknowledge them. If you're terrified, angry, anxious, or helpless, confront your feelings.
Do not let your inner critic speak for yourself or avoid feeling imprisoned in an unfair position. Step back and label your emotions to bounce back even stronger. In such situations, you can take the help of calming strategies to cool down and come up with a constructive solution to your problems.
Herein you can take the help of calming strategies like:
Mindfulness-based meditation
Unplug or digital detox
Working out
Going out for a small walk or run
Breathing techniques
Yoga
Listening to calming music
Step 2: De-identify the situation and expand your perspective
Once you've calmed down or have constructed a solution, it might be time to de-identify the situation and expand your perspective to think mindfully and act accordingly. Maybe the situation, rumor, or gossip someone has created is not even a reflection of you or maybe the gossip was not actually about you. They were maybe passed on by someone who was anxious or nervous because of your well-settled position.
It's a fact that gossip is spread to protect someone's fragile identity and this insecurity must not tear you down. Sometimes, giving no answer is one of the best replies to such gossip.
Step 3: Learn self-forgiveness with self-compassion
If you are starting to feel comfortable with your emotions right now, it may be time to practice self-forgiveness. Instead of feeling dark, you can still cultivate compassion or forgiveness. When you think of forgiving someone, self-forgiveness helps you show the right way and protects your overall well-being indirectly.
Self-compassion and forgiveness are one of the best ways to overcome negative feelings and demonstrate your ethics and personality. If your situation needs responding, scroll down to the next step…
Step 4: Respond (if needed) or do the needful
If you feel the need to respond and if you know the culprit, it might be better to offer your perspective instead of fighting or saying negative things to them. It's important to clear out the situation first before regulating your emotions in front of them.
If you're confronting the culprit, do it in a more sympathetic or non-confrontational way so that you can make them understand the pain that has caused you with sympathy.
You must maintain your cool and watch your words while confronting. You must not cause the same pain to them, instead understand their insecurities, and respond to them mindfully. Maybe you can bring your leadership side in front to address gossip or rumors.
Step 5: Seek support
It's essential to maintain the reputation that you have built in these years, one gossip or fake rumor should not sabotage your reputation. You must watch out for the bigger picture instead of self-sabotaging over the short picture. Your integrity, mindfulness, calmness, resilience, and positive action can help you speak for yourself.
You might be questioning your sense of being right now, but most importantly it's significant to learn from your experiences and learn to let go. If you're having a hard time dealing with uncomfortable emotions related to gossip or rumors, you can try talking it out with a colleague or close friend.
I hope this mini-guide helps you deal with hurtful rumors or gossip at work or personal life. Comment and share "How do you deal when someone gossips behind your back." For more such content, connect with us on all social media platforms.
Thanks for reading!
Next Read:
5 Signs Of A Toxic Workplace: Causes & How To Escape It
Toxic Shame: What Is It and How To Heal From Toxic Shame?