Depression
Beat Depression Blues with These 10 Best Podcasts
Last Update on May 12, 2023 : Published on May 14, 2023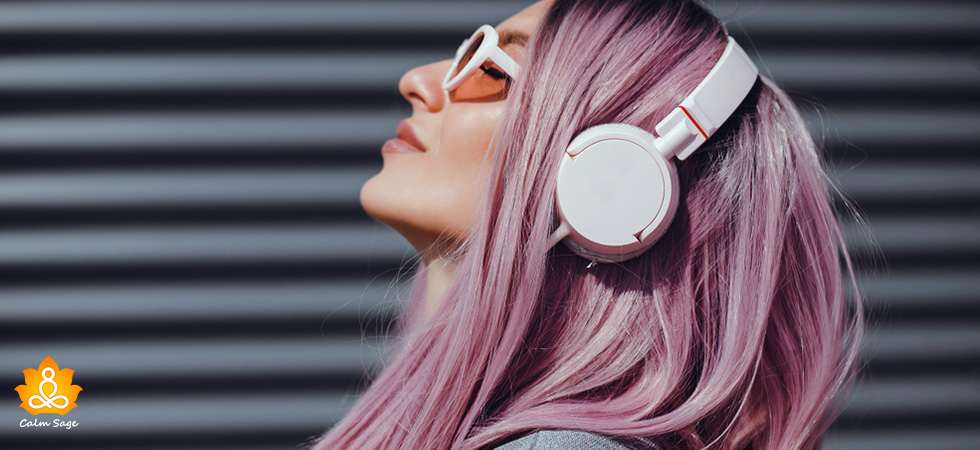 When I was diagnosed with depression, there was very little awareness around me about self-help, therapy, and all that comes with depression recovery. I kept looking online for ways how I could ease my depressive symptoms along with therapy. While therapy played a huge role in my recovery, I still found myself floundering. At that time, I had little to no self-help strategies, but now when I find my symptoms reappearing, I don't find myself as lost as I was before.
If you don't find me reading a book, you can find me listening to music, or on better days, podcasts. I've been quite vocal about my love for podcasts in my previous articles too; about how podcasts make a great self-help tool for various struggles you face every day in life.
But, what can a podcast for depression bring to the table that others can't?
Encouragement, motivation, and tips from experts, to name a few; If you're going to therapy or not, listening to podcasts for depression can give you insights into recovery stories, expert talks, and some effective coping tips that you can use to ease your symptoms of depression. It's like having a therapy session in your pocket!
Ranging from hilarious to serious, podcasts about depression can provide resources for self-education, information, and talks that can end the stigma around mental health.
Depression is a serious mental health disorder and can affect almost every aspect of our lives. Not only can depression be related to tragedy and trauma, but can also be linked to maternity, workplace, and other mental health disorders. So, if you're looking for a one-stop-shop for all that's causing you depressive symptoms, then these podcasts for depression might be for you.
Check out these 10 best podcasts for depression that you can listen to on Spotify and other platforms if you're struggling with symptoms of depression, recovering from depression, or experiencing a depression relapse.
Heal Through Audio: The Best Podcasts For Depression
1.Hardcore Self-Help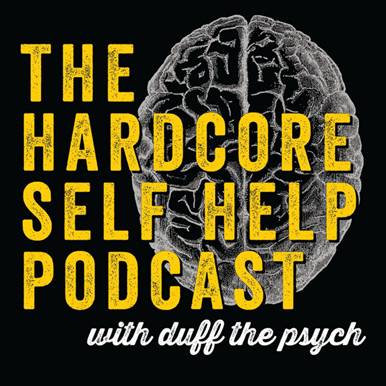 The first on our list of best podcasts for depression is the "Hardcore Self-Help" podcast by Dr. Robert Duff. This podcast is for all those who are seeking answers about mental health, depression, anxiety, sex, and relationships without going too deep toward psychology. It's a good pick for a podcast as the tone of this podcast is casual that covers episodes on topics, we all face in our everyday lives. You can listen to the weekly podcast by clicking the link below.
2.The Hilarious World of Depression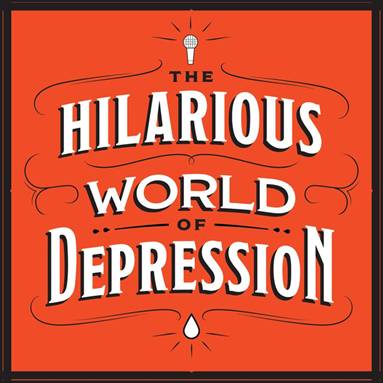 This is one of my favorite podcasts. "The Hilarious World of Depression" is for those who want to take a break from all those serious talks about depression and venture into the world of comedy with mental health.
Depression is, no doubt, a serious mental health disorder but why does it have to be serious about recovery when we can be frank and look at this disorder with a side of laughs? Hosted by John Moe, listen to guests as they engage in funny yet moving conversations about dealing with depression.
3.Feeling Good Podcast
Another podcast for depression on our list is "The Feeling Good" podcast where you can listen to techniques that you can use daily to cope with depression, anxiety, and poor self-esteem.
This podcast, hosted by Dr. David Burns, brings to you topics and episodes on shyness, social anxiety, perfectionism, and a lot more. You also get an insight into cognitive-behavioral therapy through this podcast.
4.The SelfWork Podcast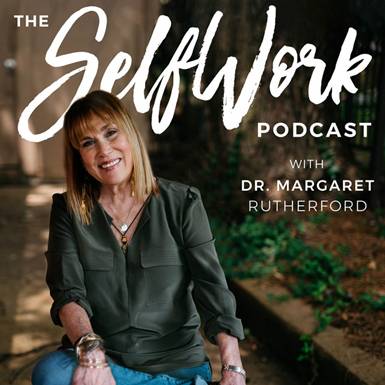 Hosted by Dr. Rutherford, "The SelfWork Podcast" brings together its listener's daily life problems and their solutions. In this podcast, the episodes cover all topics that can affect your mental peace and contribute to the symptoms of depression such as perfectionism, burnout, emotional instability, people-pleasing behaviors, and many more. If this is what you're struggling with or finding it hard to cope with, tune in to this podcast by clicking the link below.
5.Defeat Postpartum Depression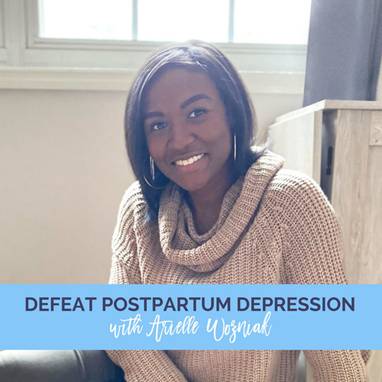 Postpartum depression can not only affect the parents but the child too. So, if you're struggling with postpartum depression – maternal or paternal – tune in to "Defeat Postpartum Depression" with Arielle Wozniak.
Dedicated to only postpartum depression and anxiety, new parents can tune in to find solutions and coping tips that can help them with their mood swings and related symptoms while caring for their baby.
6.The Brain Warrior's Way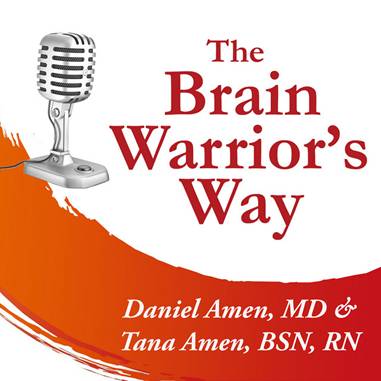 Another amazing podcast on our list is "The Brain Warrior's Way". This podcast is best for when you need to understand how your brain works.
The episodes cover topics centered around brain health and wellness and how you can cope with anxiety, social anxiety disorder, weight management, ADHD, and more. Hosted by Dr. Daniel Amen and Tara Amen, explore neuroscience in the simplest way you can!
7.The Depression Files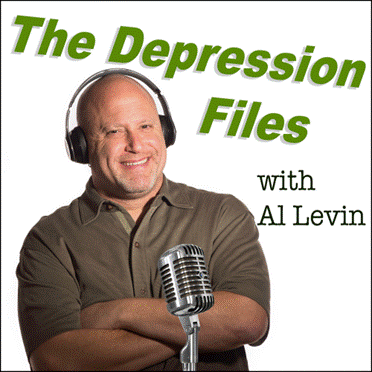 Hosted by Al Levin, who has recovered from major depressive disorder, brings to you – and everyone who requires support and encouragement to keep going – a podcast where you can listen to first-hand stories of survival and recovery from depression.
With guest interviews, you can access many topics on various mental health issues and how to deal with them in the real world.
8.Tell Me What You're Proud Of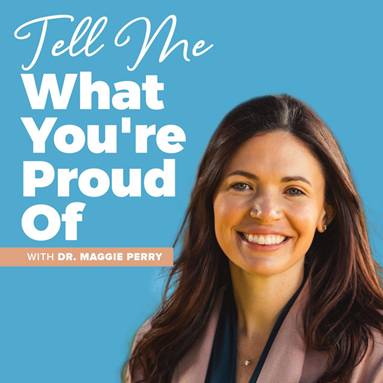 The following podcast on our list of best podcasts on depression is "Tell Me What You're Proud Of", hosted by psychologist Dr. Maggie Perry. In this podcast for depression, you can listen as Dr. Perry shares real-life therapy sessions on topics ranging from depression and stress to anxiety and obsessive-compulsive disorder. Tune in today to get an insight into how you can work through your struggles from the desk of a clinical psychotherapist.
9.On Purpose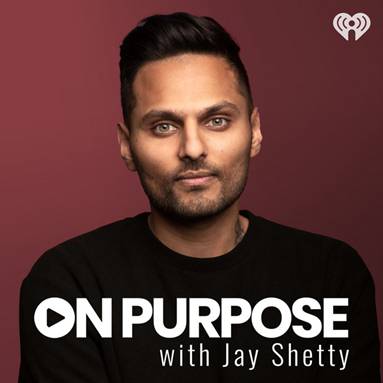 From the author, Jay Shetty comes a podcast that can help you change your mindset. "On Purpose" brings you topics and episodes that can help you overcome tough days and change your thoughts.
One of the top-ranking podcasts on depression, self-help, and improvement, this podcast has helped more than 15,000 people change how they think and live. Want to change your life today? Tune in to this podcast by clicking the link below.
10.Griefcast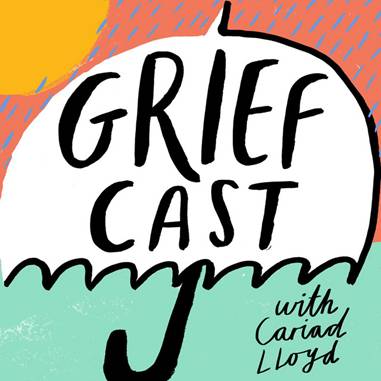 One of the hardest topics to talk about in life is death and grief. It's not easy to open up about your feelings when you're grieving. Host and comedian Cariad Lloyd, however, brings "Griefcast", a podcast with a dash of comic relief and a side of compassion.
On this podcast, you can learn how it feels to lose a loved one and how you can navigate the loss. Listen to how to navigate grief and loss from first-hand accounts from guests such as Adam Buxton, Robert Webb, and more by clicking the link below.
A Word From Writer's Desk…
It doesn't matter what type of depression you're struggling with. With these podcasts about depression, you can learn some amazing coping tips, self-help tools, and a lot of encouragement to keep going.
While these podcasts for depression might help you change your mindset and learn how to cope with your symptoms, they are not a substitute for professional treatment.
If your depression symptoms persist for more than two weeks and interfere with your daily life, then it is recommended that you speak to a professional immediately. Only a professional mental health provider can diagnose you with a mental health disorder such as depression and suggest the right course of treatment.
I hope you found this list of the best podcasts for depression helpful. If there's a podcast that you think we've missed mentioning here, let us know by writing to us at info@calmsage.com. Do let us know what your favorite podcast for anxiety and depression is in the comments below.
Take Care and Stay Safe!