Mental Health
The Benefits of Appreciating Yourself+6 Ways to Boost Self-Appreciation
Last Update on May 16, 2023 : Published on May 16, 2023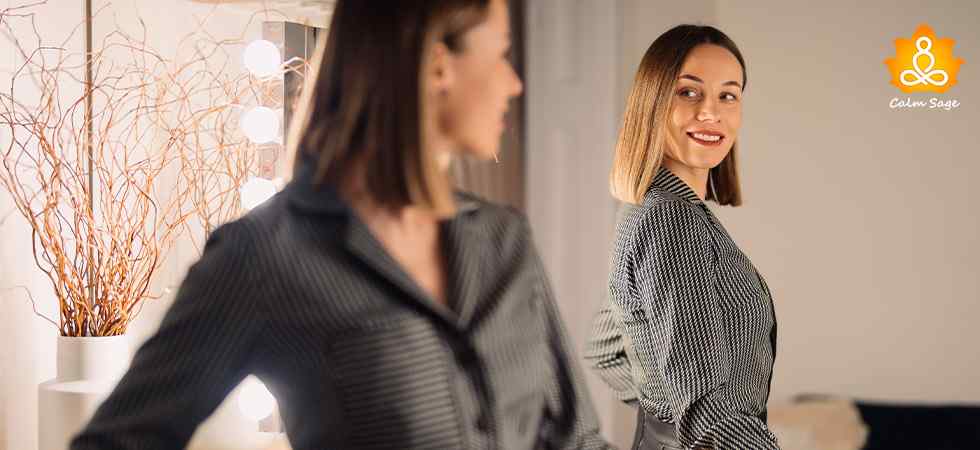 If you've ever become flustered and uncomfortable when someone praises you, then you may understand what self-consciousness means. I mean, praises and compliments are always better than insults, but have you ever accepted praise and compliment as it was meant to be? Forget compliments from others, have you ever given yourself a pat on the back or a compliment for doing something amazing?
This art of praising yourself, also known as self-appreciation is something that we're not well versed in, and it's a pity, truly. It's always a rush when others praise us, but knowing your self-worth without others makes you realize that it is not just the cherry on top, but the whole cake!
We've heard of the benefits of self-compassion, but self-appreciation – that is the other side of self-compassion – has its own benefits too, that we're very callous to ignore. I mean, when we can learn to be kind to ourselves, why can't we learn how to shower ourselves with well-placed and well-deserved compliments for a task well done?
In this blog, we'll be exploring the benefits of appreciating yourself and ways you can practice self-appreciation.
The Benefits of Self-Appreciation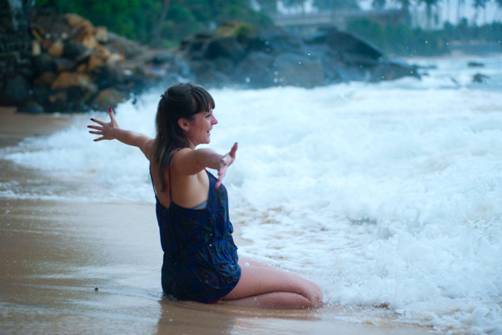 Self-appreciation is a trending term that you might have heard already, but what does it mean? Well, if we look at the definition of appreciation, it can go something like this, "recognition and enjoyment of the good qualities of someone or something." So, when you direct this recognition and gratitude inwards, it becomes the art of self-appreciation.
We have gradually learned to accept ourselves, love ourselves, and even respect ourselves, but why have we shied away from praising and appreciating ourselves? Or even acknowledging our best qualities?
Negative emotions can impact our self-esteem and lower our confidence. When you change your perspective and your inner monologue, then you can see a positive change in your way of doing things. This same goes for using self-appreciation. When you begin to appreciate yourself as you would a loved one, you begin to see the world in a different light. There's less criticism, more love, and a new view on appreciation.
When you continue with self-appreciation, you strengthen your bonds with others and even see a decrease in self-deprecation. With this art, you begin to realize that you're free to see and appreciate the value in yourself and others around you. Not only this but here are some other benefits of self-appreciation on your overall well-being;
Better self-acceptance
Higher self-esteem
Increased motivation
Stronger determination
A better grasp of self-awareness
Reduced anxiety
More compassion
However, self-appreciation doesn't come in one day. It takes compassion and self-reflection to truly bring self-appreciation into your life. Notice this the next time you meet someone; you'll be quick to see their best qualities, appreciate their efforts, and love their little quirks, but when it comes to you; you'll be quick to criticize your qualities, berate your efforts, and dislike your quirks.
So, how can you change that? How to appreciate yourself a little more for your mental well-being?
Here are some powerful ways to boost your self-appreciation!
6 Ways To Boost Self-Appreciation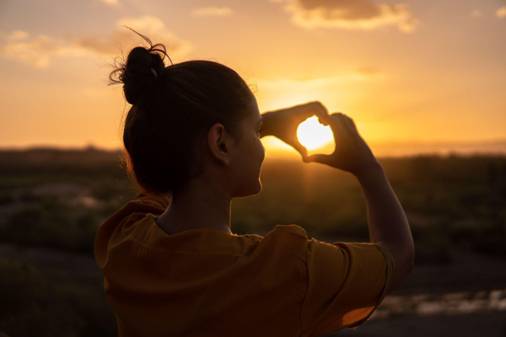 1.Accept Who You Are
Self-appreciation is about finding value and appreciation in what you do and who you are, even when you feel at your lowest. It's the step that takes you closer to increasing your self-esteem and confidence. So, to make sure you boost your self-appreciation, you need to first accept who you are – without judging yourself and remaining compassionate.
2.Look At Your Best Qualities
Even when you're at your lowest, look at the best qualities you have. Appreciating yourself is knowing what to look for when everything becomes too overwhelming (and not in a good way). When that self-doubt creeps in, remind yourself that there are some of the best qualities hidden inside you and all you have to do is take them out and give yourself a pat on the back for a job done.
3.Improve Your Self-Talk
Another thing that can help you learn how to appreciate and love yourself is changing how you talk to yourself. When you find yourself drowning in self-hatred and self-doubt, use positive self-talk and affirmations to bring yourself out of your funk. Positive affirmations might seem like an inconsequential tool, but they are quite powerful when it comes to improving your self-talk. Here are some positive affirmations you can begin your self-appreciation journey with
"I am grateful for how I keep myself going."
"I am thankful for the qualities I possess."
"I am grateful for my kind heart and positive mind."
"I am thankful for the little things I do to make myself and others happy."
4.Stop Second-Guessing
Trusting yourself to make good decisions also comes with improving self-appreciation. When you stop second-guessing yourself and your decisions, you come a step closer to appreciating who you are and what you value. Now, this doesn't mean that you won't make mistakes. Mistakes are inevitable, but what I mean here is to know that trusting yourself is paramount over second-guessing yourself.
5.Acknowledge Others' Compliments
If you're like me and can't deal when others compliment you, then this way may be a little uncomfortable but know that in the end, it'll be worth it. I need you to learn how to accept compliments from others. Practicing self-appreciation is an important step. Hearing praise from others can encourage you to give praise to yourself as well. This step shows that you're open to positive feedback and accept yourself as your biggest cheerleader. External appreciation is good, and you need to acknowledge that.
6.Celebrate Small Wins
Don't let your small wins go unnoticed and unappreciated. Your wins are yours, no matter how big or small, so accept them. You owe it to yourself to acknowledge your little victories and small wins even if others don't. Whatever your smallest victories look like, make sure you reward yourself for them. A simple pat on the back or an ice cream treat can do wonders for your self-esteem and self-appreciation.
Writer's Words…
Learning to appreciate yourself can be a great way to boost your self-confidence and improve your mental well-being. Sometimes, the cheerleader we need isn't in others around us, but inside us. All you need to do is allow yourself to look within and appreciate who you are a little more every day.
If you found this article on self-appreciation helpful, then do let us know in the comments below. You can also share your thoughts with us by leaving us a message on our social media.
Take care and know that you're the best you can be!