Mental Disorders
What Is Hyper-Independence? How To Overcome Hyper-Independence?
Last Update on August 25, 2022 : Published on March 12, 2022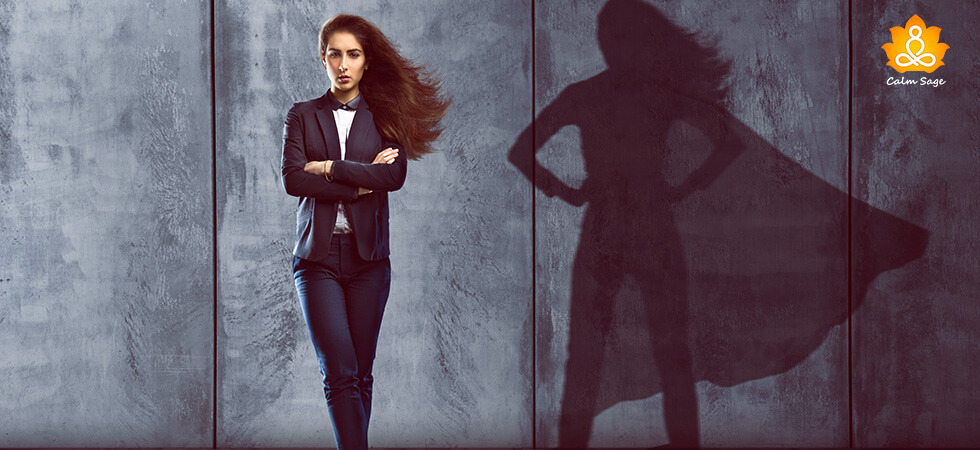 What is independence to you? To me it's doing things on your own at your own will. Now, what is hyper independence? It is when you do things on your own at your own will but you go beyond your limit. You can be seen as someone who risks their lives working hard but will not ask for him.
According to a hyper-independent people, they can do everything without anyone's help. It's not like they are ashamed of asking for help, they just feel like no one can stand up to their level in completing tasks as they would.
So a hyper independent person ends up doing all the work all by themselves which often results in burnout. You'll be exhausted if you don't take help. Anything in excess is bad, even being too independent can harm you.
Let's dig deeper into Hyper Independence psychology…
What Is Hyper independence?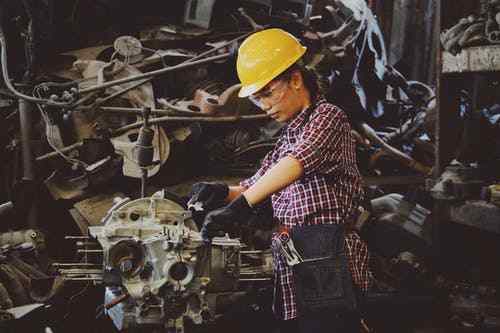 Hyper independence is basically an inability to depend on others. It is a perfect example of an excess of good things turning bad. It's good to not depend on others but not being able to depend on anyone for anything at all can hamper your quality of life.
Hyper independence has been seen as a trauma response most often. You try to do everything on your own because you want to have control over things happening in and around you. In the process of doing everything on your own at all cost can distress you with being overwhelmed and burned out all the time.
Things hyper independent person does;
Takes up a lot more than they can do
Always refuse accepting help
Finds it difficult to delegate tasks
Also read: Emotional Cheating Is More Traumatic Than Other Affairs | Signs Of An Emotional Affair & How To Cope
What Is Hyper independence Psychology?
Have you ever wondered why xyz never wants any help from others when it is quite evident that they are struggling? Well, that can be because they are using hyper independence as a defense mechanism.
Often seen in trauma experienced people, hyper independence might help in certain situations but it is a trait that should be generalized to all aspects of your life. Hyper independence does not work well with relationships, work life and many other places.
Hyper independent people make decisions depending on their past experiences. Say you met with an accident many years ago and you were traumatized by the experience. If you are a hyper independent person, you will never let anyone else drive a car you are seated in, you will always drive yourself no matter how tiring or exhausting it may be.
Signs Of A Hyper-Independent Person
Here are some tell-tale signs of a hyper-independence person that you should know about:
1. You Keep To Yourself
If you've ever been told that you're "secretive" or "mysterious", then it could be a sign of hyper-independence. While you have the right to your privacy, there's a subtle difference between staying private and keeping to yourself, not wanting to open up to others. If this is something you relate to, then you can be described as a hyper-independent person.
2. You Are An Overachiever
Another sign of a hyper-independence person is that you are an overachiever and always like to stay busy. You are happy focusing more on your academics or work because you are afraid of having a social life. You try to stay busy because it gives you an excuse to cancel social plans and avoid interacting with others.
3. You Face Difficulty Delegating Tasks
If you're a hyper-independence person, then one of your biggest weaknesses is having difficulty delegating tasks – whether academic, social or career ones. Every time, you end up doing all of your tasks by yourself (especially the tough ones) and delegating the easier ones to others. You also face difficulty with managing all your tasks to your liking.
4. You Don't Like Asking For Help
No matter how hard your struggles might be, you don't ask for help. This is another sign of hyper-independence. You don't do so because you're too prideful but don't like asking for help because you don't want to need others. You also don't trust others easily, have trouble believing their intentions, and fear being a burden on others.
5. You're Used To Doing Everything By Yourself
Another sign of a hyper-independence person is that you're used to doing things by yourself – whether it be going to the movies, grocery shopping, or eating out. You like to do everything on your terms and you only allow yourself to go out with others because you are invited (you also don't take the initiative of choosing others' company). Being alone is OK but so is spending time with your loved ones.
6. You Stay Away From Needy People
Whenever you encounter a person who shows the slightest signs of neediness, you immediately cut contact with them. Staying away from needy people is another sign of hyper-independence. You don't like it when people ask you to interact more with them, when others call or text you often, or when your family members impose on you. You feel suffocated by others' attempts to get close and you're quick to turn away from them.
What Causes Hyper Independence?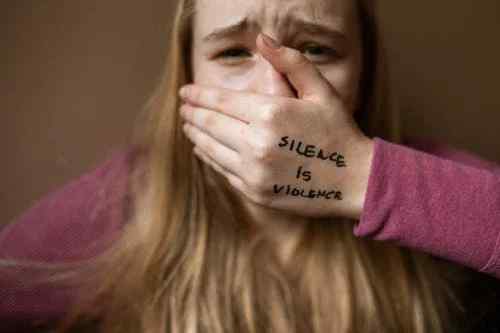 The only known cause of Hyper independence is trauma. According to research trauma is not the only cause of hyper independence, the other causes of hyper independence are yet to be found.
When someone experiences emotional or physical trauma they tend to respond to that pain through hyper independence. They do so because after being hurt they do not want to take any chances and they can't trust anyone more than themselves.
So far hyper independence trauma looks like a good trait but it becomes problematic when you start to generalize your approach of being hyper-independent to every part of your life. Let's see how hyper-independence traits can ruin your relationships.
Also read: This Is What Trauma Denial Looks Like And Why It Is Important To Address
Hyper Independence And Relationships
Hyper independence and relationships do not go well together. All kinds of relationships suffer if one of them is a hyper independent person. There are two social settings where hyper independence can ruin things for you.
Firstly, in a school/college/work setting when you are working in a group project together with several other people, you will prefer doing all the work by yourself. This will be a problem for others because either you will reject all their contributions or will directly exclude them.
Secondly, in a home setting you will not be able to maintain a good relationship with your friends and family because of lack of trust. You will also find it very difficult to form new relationships because you will not find anyone worthy of your trust.
This "I can do it all by myself" attitude will take you nowhere. It will only push your friends and family further away from you.
How To Overcome Hyper Independence?
There are only two ways to overcome hyper independence. Handing hyper independence is all dependent on your willingness to do so. Here are the two methods that will help you handle your hyper independent self;
1. The Task-Trust-Ask Method
Task, trust and ask are the three things a hyper-independent person struggles with the most. So here's what you are supposed to do;
Assign tasks to someone else even when you think you can do it. (task)
Once the assigned task is complete you will start building a trust in the said person (trust)
Once you have started to trust the person, it will be easier for you to ask them for help (ask)
2. Check your Ego
Your ego played a major role here. Once you have identified yourself as a hyper independent person make sure you keep your ego in check. Let's say you have a task at hand to be completed, your ego will tell you that you can do it all by yourself. At that point, question your thoughts, can you really do it all by yourself?
This will help you decide whether you need help or not. Once that's decided you can easily ask for help.
Also read: Psychotherapy For PTSD: The Most Effective Treatment Options For Post-Traumatic Stress Disorder
That's all Folks!
I hope you found this blog about hyper independence interesting and helpful. Hyper independence is not a solution, it might just add to your problems. If you are using hyper independence as your trauma response make sure you drop that now and meet up with a therapist to address your trauma.
Thanks for reading.
Take care and stay safe.