News
Why Have Americans Considered Changing Jobs Lately?
Last Update on February 18, 2022 : Published on February 18, 2022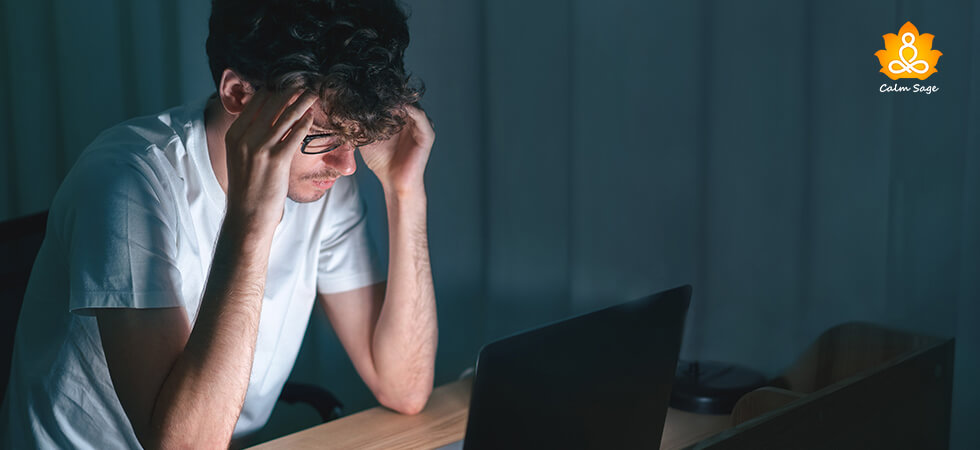 Well, everyone is aware that half of the Americans have resigned from their jobs recently. But why? I am not surprised that Americans are stressed, they need secure jobs now, and they don't want to suffer. The reason behind the stress and burnout is financial stress.
Most of the time (when things were good), Americans were only worried about making money. Now that pandemic has given us a hit (be it a loss, uncertainty, jobs, less money, grief). It has affected us all. After the pandemic occurred, we all focused on our mental health but real-life issues (like financial conditions, grief, illness, and relationship complications) also increased.
In this mental health news segment, let's discuss "why Americans have considered changing jobs recently?"
Fact-Check
According to a survey conducted by Verywell Mind:
46% Employees are looking for a new job
Around 4 in 10 Americans are looking for a new job in 2022
The "Great Resignation" era demands more pay, work-life balance, benefits (medical, financial, and others), flexibility, and more.
Overall, employees do not want to work under pressure, they are looking for more desirable work conditions, improved mental health, and fewer financial issues.
Reasons behind the Epidemic of "The Great Resignation"
1. Financial Stress
After the pandemic hit, financial stress or financial concerns topped the highest source of stress. According to a recent survey, 31% of Americans found their top reason behind stress is financing after Covid-19.
While I thought that Covid-19 could be the main reason behind the stress, I felt like people have actually adapted to the pandemic era after the approvals of vaccines, new variants, and new waves. Meanwhile, finances and money remained the priority for everyone.
According to a survey, 31% of Americans believe that their main reason for worry is money on an everyday basis. Another survey shows that around 1 in 4 Americans are worried about basic requirements such as food, clothing, and others. Financial stress among Americans has resulted in poor sleep, changes in appetite, depressive thoughts, and negative self-talk.
Americans who have recently resigned from their workplace are acknowledging the fact that their mental health has been impacted by their jobs. And, it is getting worse day by day. Since jobs are tied with finances and everyday needs, these stressors are resulting in poor mental health regardless of the Covid-19 situation.
Americans are actually ready to work in a healthier working environment wherein they can maintain work-life balance but financial needs still top the chart.
2. A Better Change
Clearly, after financial problems, Americans are looking for a better change. They are actually willing to take action so that the stressful situations could be improved. according to Americans, they are willing to take smaller actions for improvement; however, financial stress should be resolved first.
According to another survey, around 49% of Americans planned to visit a therapist or a counselor after quitting their job in 2022. Additionally, 68% of quitted Americans took steps for improving their mental health on an everyday basis.
Therefore, Americans are not only thinking about financial stress but they are also willing to bring a better change. They are actually looking for coping mechanisms so that their future does not get misaligned. According to a survey, younger Americans are taking more actions than Millennials.
Unsurprisingly, their current decision of job change will result in less security however; they are still willing to apply for jobs that are based on contracts, temporary, gratuity, and more.
3. Burnout
Burnout could be a hidden reason behind the epidemic of "the great resignation." Clearly, everyone has responsibilities, and unsurprisingly around 58% of employees reported experiencing burnout in the last year.
What can be done to reduce the "Resignation" numbers?
Well, keeping "improvement of mental health" in my mind, below are some suggestions:
The financial stress of the employees should be resolved.
Employees should be heard and listened to.
A positive working environment should be maintained.
Employees should be offered their working style, space, and environment.
Clutter should be removed to establish positive vibes.
Keeping the work environment sterile should be the priority.
Employees should be offered breaks without a clock.
"Mental health check-ups and physical health check-ups" should be offered.
Encourage employees to be mindful.
Employees should be treated equally.
Employees should be trained for management like stress management, anger management, and more.
Small victories should be celebrated.
Show that you care for your employees.
Encourage employees to focus on the positive side.
I hope this blog helps you to understand "why Americans have considered changing their jobs recently." If you have more ideas related to "what can be done to reduce the resignation numbers?" comment down below.
For more such mental-health-related content, connect with us on all social media platforms.
Keep reading and keep visiting Calm Sage.