Suicide Prevention
988 Crisis Helpline: What To Expect When You Call A Suicide Hotline
Last Update on August 5, 2022 : Published on August 6, 2022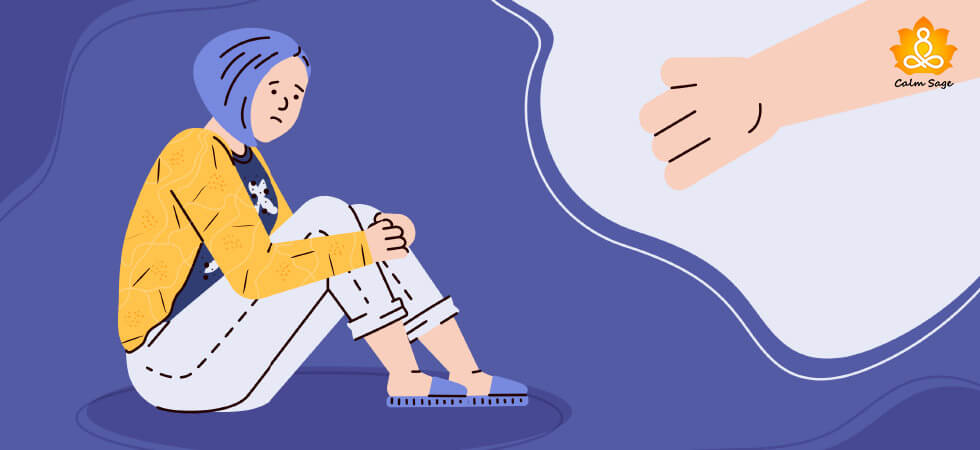 One of the biggest public mental health concerns is suicide ideation and suicide. Especially when it comes to the younger generation. Did you know that suicide is one of the top 15 leading causes of death and the second leading cause of death in people aged 10-35?
But that's not all. With the growing concerns of COVID-19, racial discrimination, and other prejudices that people of color, minority communities, and LGBTQ+ youth face, suicide has become one of the major health crises.
On July 16, 2022, the formerly known National Suicide Prevention Lifeline 1-800-273-8255 was replaced with a new, more accessible number – 988. Don't worry, the old number is still available. This step taken by the United States government is one of many to strengthen crisis call center services and help the citizens get the help they need for their mental health.
As the new lifeline number becomes more accessible, getting help for suicidal ideation is not far. However, what exactly happens when you call a suicide hotline?
What's A Suicide Hotline?
A suicide hotline or a crisis hotline number is a toll-free service where you can reach out for support when you're going through a mental health crisis. While it's a number you can call, text, and chat with to get the support you need, there are many versions of a hotline number that's been created not only in the United States but also in other countries around the world.
While calling a suicide hotline can be helpful for many, it may not be helpful for those who are not in a safe space to make a call or struggle with anxiety such as social anxiety or talking on the phone anxiety.
What's The 988 Hotline?
Similar to the immediate crisis helpline, 911, 988 is an easier way to access crisis support in the United States. This 3-digit number is an alternate number to the 11-digit helpline number and is meant to strengthen and expand the lifeline crisis centers across the country.
The lifeline number was first launched in 2005 and ever since then, the call volume has increased by 14%. This number is expected to see another increase as pandemic stressors continue to impact the mental and emotional health of many across the globe.
When you're in an immediate crisis, every moment counts. That's what this new hotline number aims at. The chief executive officer of the American Foundation for Suicide Prevention (AFSP), Robert Gebbia explains that when an individual calls 988, they'll be met with an automated greeting and options for Spanish-speaking callers and veterans.
He also explains further saying that after the initial greeting, the call would be routed to the individual's nearest crisis center (based on the area code) and would be connected with a trained counselor, thereon.
Gebbia also said that most of the time, around 98% of the calls are resolved over the phone when connected with a counselor and only around 2% of the callers require an immediate dispatch.
What To Expect When You Call A Suicide Hotline?
Every experience when you call a suicide hotline can be different, depending on the mode you choose. Here are some things you can expect when you call a suicide hotline.
1. Before the call: Depending on the mode you choose to connect with the hotline, you'll be connected with a counselor (anywhere between 30 seconds to 10 minutes). This time also depends on the call volume received by the center. Just know that you will be connected with a counselor.
2. How a counselor can help: The idea of a suicide hotline is to help resolve the situation by providing active feedback, and a counselor who actively listens, and shares the right resources and information to help you cope with whatever you're struggling with. The goal of the call depends on you. You might reach out and call a lifeline number because you need support or want someone to listen to you. Not necessarily only when you're planning to hurt yourself.
According to experts, a suicide hotline's end goal is to help create an action plan to help move forward. Each experience is different. What you experience when you call a hotline number can be vastly different from what your loved one experiences.
3. Who answers your call: The people on the other line are either trained counselors or trained volunteers who are there to offer you support when you're going through a tough time. All you need to understand is that you are not alone. Every person at the end of the other line is trained extensively on how to handle a crisis, provide the right resources, and provide extensive education on different topics – from mental health to sexuality.
4. It's all confidential: What you talk about to the counselor is all confidential and you are not obligated to share anything you're not comfortable sharing. For crisis hotlines such as The Trevor Project which deals with issues related to gender and sexual identity, keeping the caller's identity and details confidential is a priority.
Please keep in mind that you might be often referred to a local crisis center or a social worker for future support, especially if the case is severe or needs special attention.
In case of an immediate crisis, local emergency services might be dispatched for a quick wellness check by the crisis hotlines. The volunteer will make sure that you, the caller, are a part of the conversation to avoid any unexpected meetings or surprises.
Things To Keep In Mind Before You Call
When calling a suicide hotline, here are some things you should keep in mind:
1. Be Clear And Honest
I know how hard it can be to open up and present your vulnerabilities to someone you haven't met or don't know. Especially when it comes to dealing with depression, any kind of judgment or fear of one can make you spiral downward.
While it's uncomfortable to ask for help, the trained volunteers are there to help you, nonetheless. To make sure that you get the right help, you need to be clear about your intentions and be honest with yourself as well as the person you're talking to.
Remember, these people are trained to provide assistance and support to the best of their ability so anything you say will in no way reflect judgment or shortcomings from either end.
2. Avoid Self-Stigma
The fear of judgment can hold you back from reaching out for help. You need to remember that no one, especially the one sitting on the other end, will not judge you. It's the self-stigma that might hold you back and can make you think that the other person is judging you for having these negative thoughts. That's not true.
The person on the other side of the call understands that whatever you're feeling or experiencing is real and valid. They are there to empathize with you, offer you support, and understand your feelings. They have the tools and training to do just that.
When To Call?
You of all people know when the right time to reach out for help and support is. Whenever you feel the need to have an empathetic ear to listen to you, call. Whenever you feel the need to reach out to the best resources available, call. No one can judge what the right time to call for you is.
And the best part of these hotlines is that a crisis isn't the only time you can call. If you want to share any good news, you can call. If you need a piece of advice on how to take the next steps with your crush, call. A hotline number is your safe space where you can talk about any experience – good or bad.
In Conclusion…
Suicide is preventable when you address the warning signs on time. If you or your loved one is struggling with suicidal ideation or suicidal thoughts, you can connect with your mental health counselor or a crisis support counselor for help.
With the new 988 suicide hotline, calling and seeking help is accessible. Remember, if you're struggling with feelings of depression, anxiety, suicide, or other severe mental health condition, you are not alone. Help is just a call away.
You can reach out to your support system which includes your family members, friends, therapist, or support groups for help too. Do not hesitate to reach out for help when you need it.
Here are other resources to help you out:
Crisis Text Line: text HOME to 741741
TrevorLifeline: 866-488-7386
iCall: +91-9152-987-821
AASRA: +91-9820-466-726
Vandrevala Foundation: +91-9999-666-555
I hope this article helped you understand the importance of suicide hotline numbers, what to expect from the hotline numbers, and what to keep in mind before making a call. For more, you can write to us at info@calmsage.com or DM us on social media.
You can also share your thoughts with us in the comments section below!
Take Care!