Suicide Prevention
What is Suicide Pact: Types & Prevention
Last Update on November 9, 2022 : Published on November 9, 2022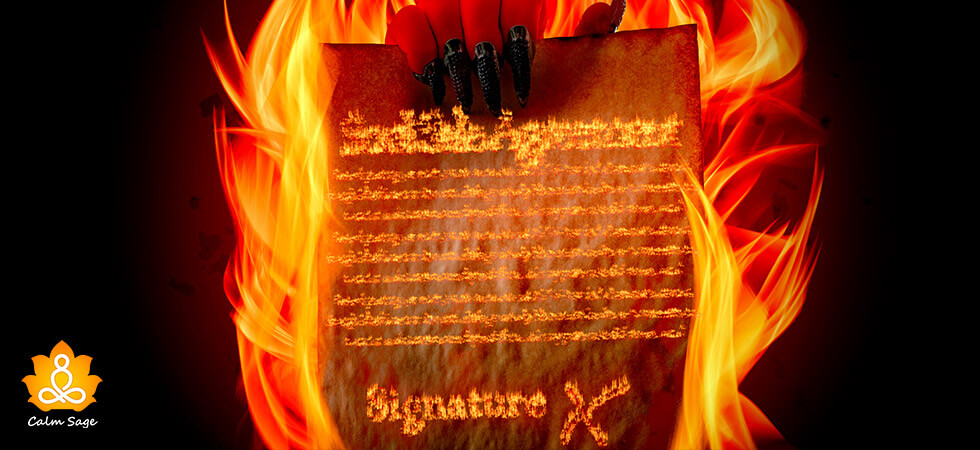 A suicide pact is formed when a group of people decides to commit suicide together. It is horrifying to see a successful suicide pact attempt. The Burari (Delhi) mass suicide case and Heaven's gate mass suicide, in California (1997) are perfect examples of what a suicide pact might look like and what it's capable of.
The suicide rate has only been increasing day by day. It's important for us to understand how and what needs to be done to prevent such suicide pacts. The youth is most vulnerable right now to such suicide pacts because their mental health is declining the fastest.
A study stated that the youth contributes to the largest part of the world's population and we are in dire need of strategies to cater to their mental and emotional well-being. Suicide pacts can influence and harm a large number of people.
Therefore, it's important to know the impact of suicide pacts and what one can do to prevent a suicide pact. Let's learn more about suicide pacts…
What Is A Suicide Pact?
The suicide pact is a self-explanatory term, it's a kind of pact that two or more people make to die by suicide together. This pact can be made on the basis of various events that might have happened in a group's life together.
Suicide pacts can also be made when the thought process of two or more people matches to an extent that all of them can be strongly influenced to take such a step. Suicide pacts can either be planned with each detail being discussed clearly or it can happen in the spur of the moment as well.
The people who form a suicide pack share similar thoughts about death and how it's an escape route that they can take to free themselves from the pain. It's like they share the impulsivity of wanting to die and they decide to do it together.
Signs Of A Suicide Pact?
To identify a pact that some people have made to die by suicide together, you'll have to look for the signs of suicide in each member of the group. Although they will work in unison they can show different signs of suicide at different points.
However, here are some common signs of suicide that can be seen in all members of the suicide pact;
Talking about their desire to die or hurt themselves
Feelings of hopelessness, loneliness, or worthlessness
Getting rid of their possessions
Getting arrangements done for after they are gone
Collecting requirements for their suicide pact
Types Of Suicide Pacts
Know that you know what suicide pacts are, let's understand how they are made. Suicide pacts are of two major types. It's either planned, strategies, and well thought out before committing that act or it just happens at the moment without much planning.
Most suicide pacts are replanning and are usually done in large groups. The other type of suicide pact which is not planned usually involves a small group of people or just a couple.
Let's have a look at the two main types of suicide pacts;
1. Planned suicide pacts: planned suicide pacts are the ones that are made by a group of people long before they commit the act. Each member of the pact is given a task and knows what role they will be playing. Everything is decided in advance and all arrangements are made by all members well in advance.
2. Spur-of-the-moment suicide pacts: this type of suicide pact is usually made by a small group of people or just two people. There is no planning or arrangements made in advance. These pacts are made in a vulnerable moment and the act is committed soon after that.
Suicide Pact Impact
The impact of a suicide pact is huge. It can influence and encourage people to commit such acts. Whenever something happens in large proportions, the impact is even larger. We need to make people understand that death does not reduce pain.
In fact, by committing suicide, you're transferring the pain you've been experiencing to your loved ones. Suicide pacts can have an impact on support groups, the youth that believes they're the most troubled, or even couples that might be leading troubled life.
Also Read: Understanding Suicide Grief | How to Cope
Recently a couple made a suicide pact and died by suicide after facing challenges because of COVID-19. Suicide pacts leave a scar on people who know them or live next to them. It can give people Suicide PTSD and many other mental health difficulties.
How To Prevent Suicide Pacts?
Suicide prevention is what we desperately require seeing the increase in suicides day by day. Suicide pacts can increase and influence suicides even more.
If you want to do your bit in preventing suicide, here are three things that you can start doing today;
1. Recognize the warning signs:
it's important to know the warning signs of suicidal ideation. This will help you stop suicidal activities and identify suicidal thoughts. Once that is done, you can motivate them to get professional help or at least talk that out of taking such an action.
2. Spread awareness about the impact of suicide pacts:
it's important to talk openly about suicides and what impact it has on the people who are left behind. Spreading awareness about suicide can help a lot of people who believe that only death can set them free. Let people know that suicide is not a solution and that professional help can reduce their pain.
3. Create a safe space for them:
there are suicide hotlines and mental health resources for them but there are many people who don't even reach the hotlines. To prevent suicides we all need to do our bit, and try to make a safe space for them where they can talk about their feelings and not be judged. We must make people around us and our loved ones feel safe.
That's All Folks!
I hope you found this blog about what is a suicide pact and its signs, impact, and prevention helpful, informative, and thought-provoking.
Do share this blog with your friends and family so that we can all do our part to prevent suicide pacts.
Thanks for reading.
Take care and stay safe.