Therapy
Amwell Counseling Review
Last Update on February 11, 2021 : Published on January 25, 2021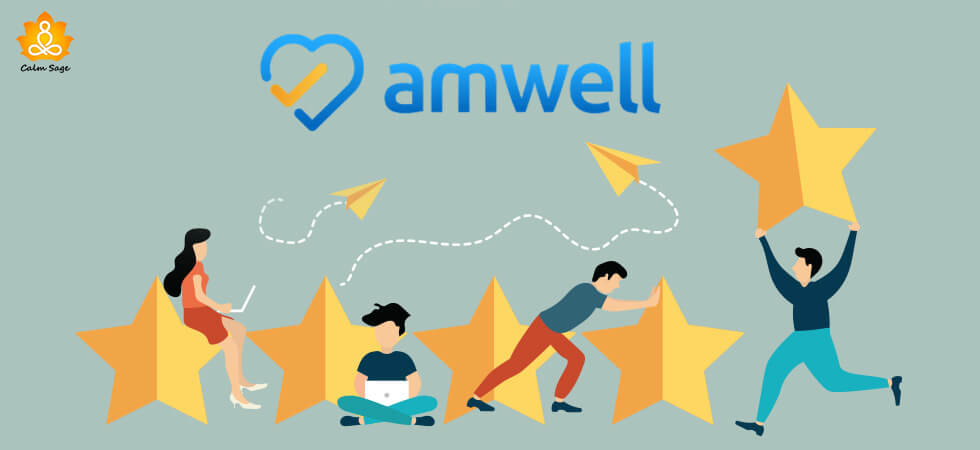 Amwell is the U.S. based counseling services website designed for mental health care. I have personally tested this website along with my colleagues to verify the efficacy, privacy policy, and types of treatment, price, and other evaluations for treatment of mental health issues. Amwell also covers physical healthcare services.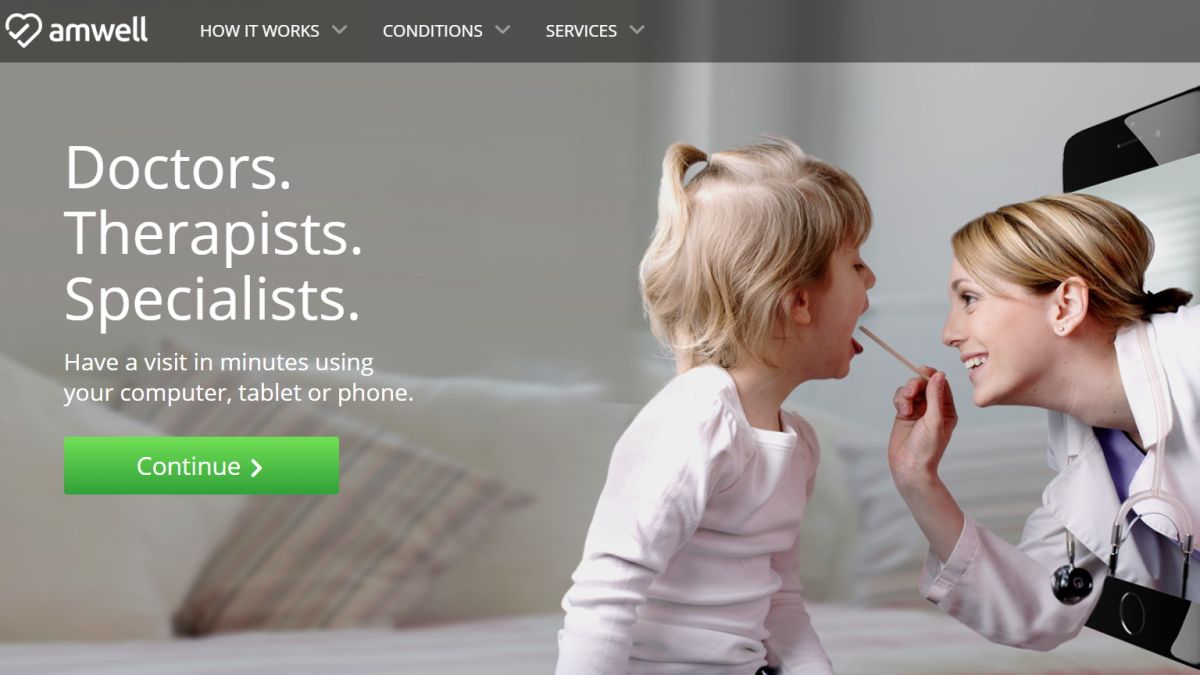 CalmSage Rating for Amwell: 7.8\10
This blog covers everything you need to know about Amwell counseling with a final verdict of review. So, let's get started.
Overview of Amwell Specifications :
| | |
| --- | --- |
| Product Name | Amwell |
| Price | $59 |
| Founded | 2013 |
| Mobile platforms | Android and iOS |
| HIPPA Compliant | Yes |
| Payment Options | American Express, Visa, MasterCard, Discover |
| Overall Cost | Depends on the plan and treatment |
Pros and Cons of Amwell Therapy:
Pros:
Instantly scheduled appointments.
Live interaction with a therapist through a video call
Physical healthcare is available
Available psychiatry services
Services are covered through insurance
Phone appointments can be scheduled during technical difficulties
You can choose your own therapist from the list
Services are also available for teens and children.
Cons:
Experienced technical glitches during video calls
Fewer modes of communication than other competitors
Appointments should also be available for real-time
Subscription services should be offered.
Picking a therapist from the list can be a little tricky for beginners.
Sign-Up Process
1. It takes only a few steps to join Amwell. I completed the registration within a few minutes. The website stores your information for future online visits. After the registration, the website offers you a list of therapists. You can pick the therapist according to your demand.
2. However, if you're a beginner or new to online therapy, take your time and do your research before clicking on the therapist's list. Along with the list, the pictures and a short biography are also presented along with the area of expertise.
3. For easy surfing, you can also refer to the rating section provided by other users. I personally recommend taking your time and researching before clicking or tapping on the therapist's name.
4. Once you have picked the therapist of your choice, you'll be asked to pick the schedule according to their availability. Most of the time, you are likely to get the appointment of your choice. However, you can book an appointment a few days before for easy and hustle-free therapy sessions.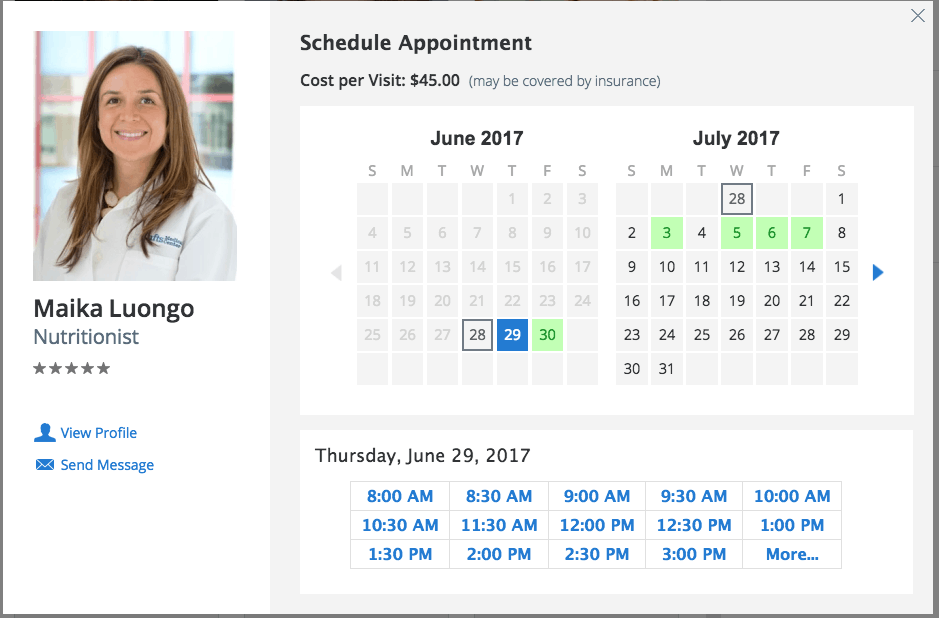 Ease of Use
Apart from the website, you can also log in through mobile apps that are secured and stream high-quality video. I experienced some difficulties while trying to connect with the therapist through the application. After some time of hustle, I was able to connect with the therapist and later didn't experience any kind of technical difficulty. However, for such circumstances, Amwell offers telephonic conversations.
Furthermore, Amwell offers physical healthcare as well. Various certified physicians and specialists are connected with Amwell. Most of the therapy sessions end within 60 minutes. Once you have already scheduled the appointment, you will be easily connected to the therapist via live chat.
Types of Areas Covered
Therapists connected with Amwell are licensed and experienced. They provide treatment for all the mental health issues like depression, anxiety, LGBTQ, OCD, grief, social anxiety, stress management, panic attacks, life transitions, insomnia, couples therapy, family therapy, PTSD, ADHD\ADD, and more.
Therapists provide psychiatric evaluations and assessments so that they can easily build up a treatment plan for issues like anorexia, bipolar disorder, cognitive disorder, insomnia, panic attacks, PTSD, general anxiety, anxiety disorders, bulimia, depression, OCD, social anxiety, and more.
Effectiveness
Amwell services are available nationwide (U.S.). More than 350 psychologists are connected with Amwell. Along with psychologists, numerous social workers and mental health enthusiasts are connected with Amwell who handles a wide variety of specialties.
All of the psychologists and mental health workers are professionals, experienced, hand-selected, and certified for handling telehealth so that they can deliver the best care possible through an online platform. I personally felt that the services I received from Amwell were quite good. The therapist addressed my issues and she was empathetic towards me.
Types of Treatment Available
Along with a wide list of therapists, Amwell offers various types of treatment, which depends on prescriptions, level of severity, and area of expertise. The best thing I loved about Amwell is that they offer therapy for teens and children as well apart from adults.
Amwell supports video calling rather than phone calls. However, if someone experiences technical glitches or poor connectivity, they are offered telephonic conversation services. All you have to provide is a phone number before scheduling a call with the therapist.
Amwell offers some of the treatments like:
Psychiatry
Menopause care
Menopause counseling
Menopause nutrition
Urgent care
Pregnancy and postpartum counseling
Pregnancy and postpartum care
Pregnancy and postpartum nutrition
Cardiology
Breastfeeding support
Dermatology
Nutrition counseling
Neurology
Pediatrics
Women's health
Physical therapy
You can easily book an appointment with the providers via an online platform. You can also book your appointments through the phone numbers provided.
Privacy Policy
Amwell claims that they keep the information secured and maintain privacy. Amwell is designed as per HIPPA-compliant tool which maintains privacy and security so that people can communicate freely with an expert through online platforms.
You can also choose to stay anonymous on the online platform. You can create your nickname along with an emoji face so that you can easily use the messaging services without any hassle.
Although experts of Amwell prefer therapy sessions to be conducted through video calling, it might not be easy for you to stay anonymous herein.
Price
The general cost of a 60-minute appointment begins from $99-$110. The cost of the sessions depends on the type of treatment, severity, issues, and credentials of the therapist.
Additionally, the cost of a session with a trained psychiatrist begins at $269. Sessions with a psychiatrist are scheduled for 45-minutes in the beginning. Follow up sessions with a psychiatrist costs $99 which is scheduled lastly for 15 minutes.
Amwell does not offer any type of subscription services which means you have to pay whenever you wish to schedule an appointment with a therapist.
Check Prices offered by Amwell
Competition: Amwell vs. Doctor on Demand
The highest competition of Amwell is Doctor on Demand. Doctor on Demand also offers both services like Amwell. Doctor on Demand claims to have better connections and fewer technical difficulties than other online platforms.
While comparing the prices of both services, Amwell is affordable than Doctor on Demand. As it costs $179 for one session on Doctor on Demand.
Meanwhile, Doctor on Demand provides services with psychiatrists and psychologists. Amwell has appointed experienced therapists along with low costs than Doctor on Demand.
Overall, I was more satisfied with Amwell than Doctor on Demand. If I had to choose between the two, I will blindly go for Amwell.
Final Verdict
Amwell is quite a good online service for both mental and physical health. The best part I liked is that therapists prefer sessions through video calling (which is a good thing, as it completes the necessity of human interaction).
Furthermore, privacy is maintained and you can go anonymous as well in the messaging system. Talking about the prices, they are quite affordable. The therapists are empathetic and grounded at the same time. Overall the experience was good and worth the money.
You can read most of the frequently asked questions from here.
Bottom line
Amwell is the U.S. based mental health counseling service that allows people to attend online\virtual appointments with a therapist or a psychiatrist. The prices of Amwell are quite affordable. They offer various type of treatment that covers most of the common mental health issues. The therapists appointed are experienced and certified. However, I experienced some technical issues while trying to connect with a therapist.
I hope this information helps. Comment down and let us know if you have any queries regarding Amwell. For more content related to mental health and self-help, connect with us through all social media platforms.
Thanks for reading.
Read More Blogs on Online Therapy:
Best Online Resources For Smoking Cessation
Honest 7 Cups of Tea Review
Talkspace Review: All You Need To Know