Mental Health
25 Best Mental Health Books For Men
Last Update on February 23, 2022 : Published on February 23, 2022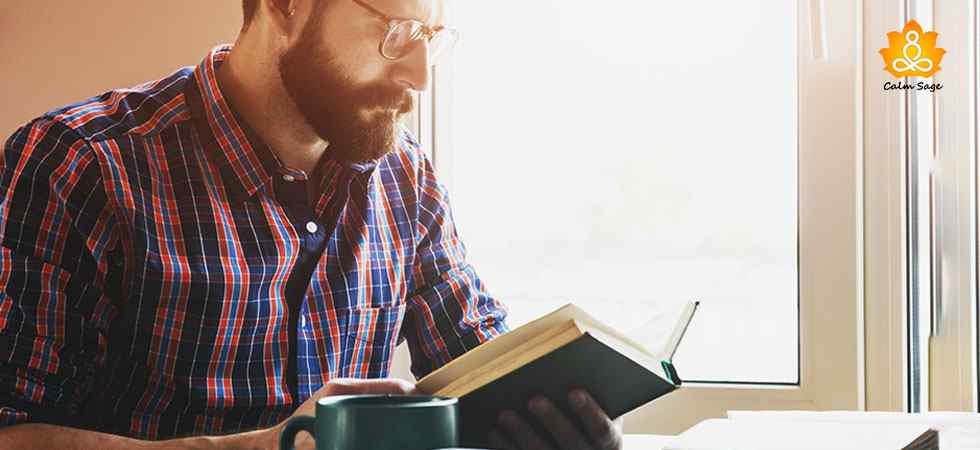 Self-help is a way of exploring yourself, your abilities, and your strength. When it comes to men's mental health, it may get overwhelming because there are fewer self-help strategies for men's mental health. However, there are so many good books available to read and improve your mental health.
After the pandemic gave us a hit, we got the opportunity to remotely control everything. Afterward, readers of mental health books also increased.
If you're not able to find your pick for the mental health books from the men's section. Don't worry; we are here to help you out. In this blog, I have enlisted 25 best books for men's mental health that will help you in your self-help journey for your mental health.
The books selected in this blog are selected on the basis of real-life experiences, self-analysis, mental health topics, and more. So, let's get started.
Here is a quick list of the best mental health books for men.
25 Best Mental Health Books For Men
1. The Body Keeps The Score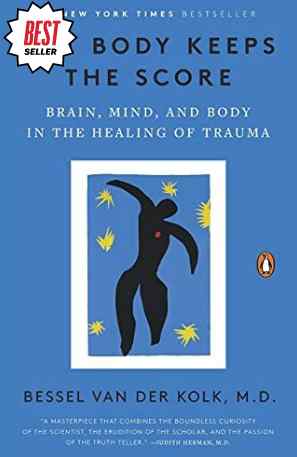 Author: Bessel Van Der Kolk
Ratings: 4.8
In this book, the author has explained that trauma can come in various forms. It can be a loved-ones death to unexpected loss and continued grieving. The author has finally examined scientific findings and used human stories for determining how trauma impacts people.
2. Hope and Help for Your Nerves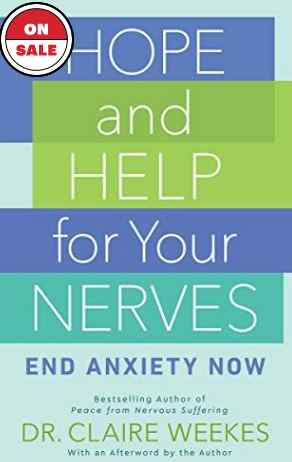 Author: Dr. Claire Weekes
Ratings: 4.6
This book is specially written for people who often feel trapped inside their minds with negative thoughts. This book also helps people with anxiety. The main aim of the author is to provide ultimate guidance to break the cycle of negative thoughts and anxiety.
3.Recovery: Freedom from our addictions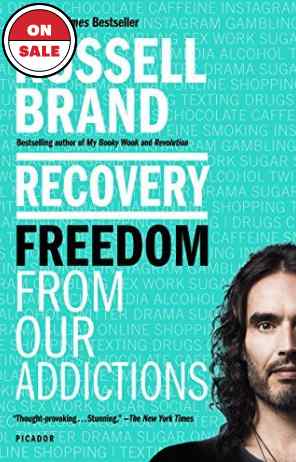 Author: Russell Brand
Ratings: 4.7
This famous book is written by Comedian and Actor Russell Brand. Russell Brand is not a mental health advisor but he dealt with addiction. Therefore, he wrote this book to help people recover from their addictions. This book is full of compassion and humor.
4.Emotional First Aid: Healing Rejection, Guilt, Failure, and Other Everyday Hurts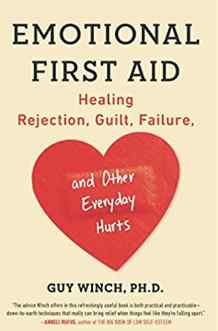 Author: Guy Winch
Ratings: 4.5
If you're someone who is dealing with emotional pains, attachment issues, rejection, or relationship issues, this book can help you in recovering from such emotional issues. This book provides effective strategies and techniques to overcome emotional issues.
5.It Didn't Start With You: How Inherited Family Trauma Shapes Who We Are and How to End the Cycle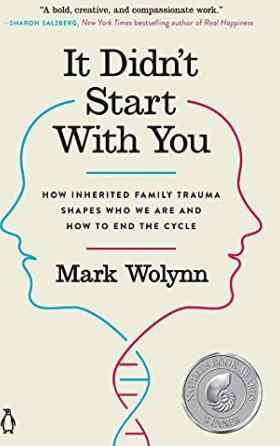 Author: Mark Wolynn
Ratings: 4.7
Mark Wolynn is a well-known mental health expert. On the basis of his recent studies and personal experiences, he wrote an excellent book that explains how trauma is inherited through family. Additionally, the book also explains some tips and tricks to overcome trauma.
6. Attached: The New Science of Adult Attachment and How It Can Help You Find-and Keep-Love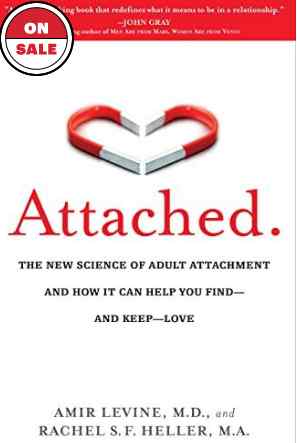 Author: Amir Levine and Rachel S.F. Heller
Ratings: 4.7
If you're someone who is continuously dealing with relationship issues, this book is a must-read for you. This book helps in navigating relationships by explaining how attachment theory works. Not only this, but this book also provides guidance to find love.
7.The Highly Sensitive Person: How to Thrive When the World Overwhelms You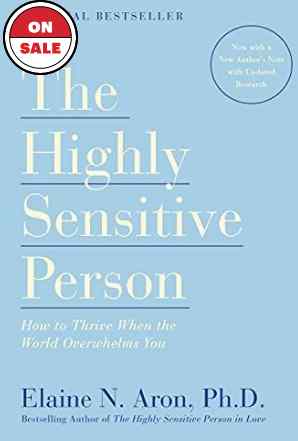 Author: Elaine N. Aron
Ratings: 4.6
This book is best-read for people who often feel overwhelmed by people or crowded spaces. This book helps people in fighting social anxiety. This book is specially written for introverts who wish to overcome social anxiety and sensitivity.
8.The 7 Habits of Highly Effective People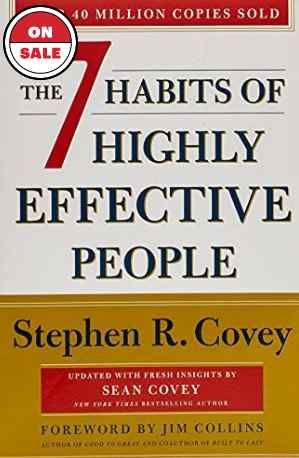 Author: Stephen R. Covey
Ratings: 4.8
We all experienced burnout, but only some of them are able to cope with it on an everyday basis. If you wish to make your life organized, simple, and stress-free, you can read this book. This book helps in finding the balance of life by setting some realistic goals for you.
9.This Is Depression: A Comprehensive, Compassionate Guide for Anyone Who Wants to Understand Depression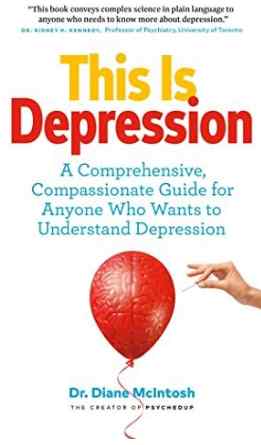 Author: Dr. Diane McIntosh
Ratings: 4.6
This book is written by famous Psychiatrist, Dr. Diane McIntosh. This book revolves around examining common symptoms and causes of depression. Not only this, but it also helps with the diagnosis and treatment process. The writer has also provided some self-help strategies.
10.We've Been Too Patient: Voices from Radical Mental Health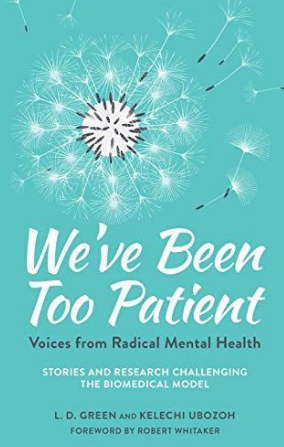 Author: L.D. Green and Kelechi Ubozom
Ratings: 4.2
In this book, the author has shared real-life experiences based on mental health issues and treatment. The author has formed 25 essays and stories within the book which covers overmedication, trauma, hospitalization, and other mental health issues.
11.The Unapologetic Guide to Black Mental Health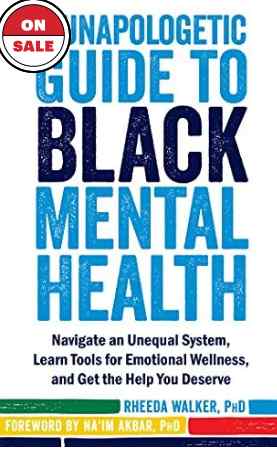 Author: Rheeda Walker
Ratings: 4.8
According to a survey, indigenous, black, or generation of colors have felt really heavy. Keeping such issues in mind, the author has tremendously explained how systemic racism is impacting the mental health of such people. Additionally, this book offers effective strategies to focus on mental health.
12.Cognitive Behavioral Therapy Made Simple: 10 Strategies For Managing Anxiety, Depression, Anger, Panic, And Worry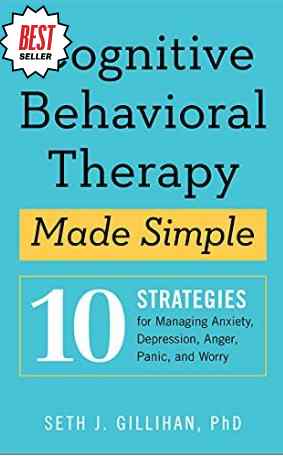 Author: Seth. J Gillihan
Ratings: 4.6
In this book, the author has explained mindfulness and its concepts along with providing 10 effective strategies to improve mental health. The tools shared in this blog helps to identify negative thoughts and symptoms of other mental health issues. This book is a perfect find for dealing with everyday life issues with the help of mindfulness.
13.Be Calm: Proven Techniques to Stop Anxiety Now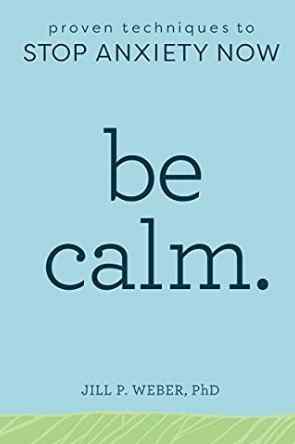 Author: Jill P. Weber
Ratings: 4.6
In this book, the author split anxiety into three sections which talk about their feelings, thoughts, and behaviors. Each section provides appropriate explanations, symptoms, processes, effective strategies, and advice for establishing inner calm. The book is easy-to-read and easy-to-understand.
14.How to Change Your Mind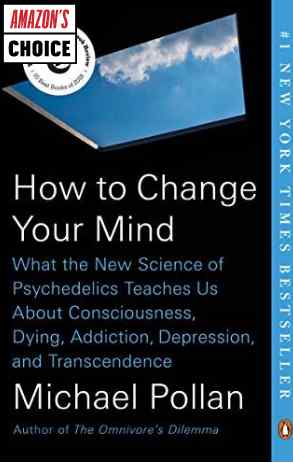 Author: Michael Pollan
Ratings: 4.7
In this book, the author has dwelled into microdosing. He has explained how it can help people in coping with mental health issues and other crises like depression, stress, anxiety, and other issues.
15.Man Enough: Undefining My Masculinity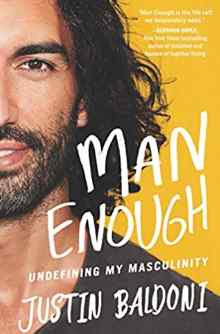 Author: Justin Baldoni
Ratings: 4.8
This book is one of my personal favorite books from the list. This book is written by famous actor and social activist Justin Baldoni who takes us through how toxic masculinity impacts the mental health of men and still damages society. Baldoni has shared his personal experiences which most of the men can relate to sexuality, body image, and racial justice.
16.Stop Overthinking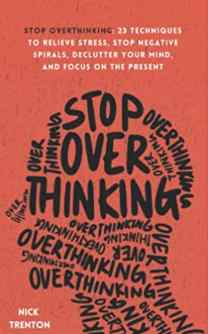 Author: Nick Trenton
Ratings: 4.5
Everyone is an overthinker, but some of us are not able to cope with it. This book is full of interactions and explains how being an overthinker and feeling like that is normal these days.
17.Heavy: An American Memoir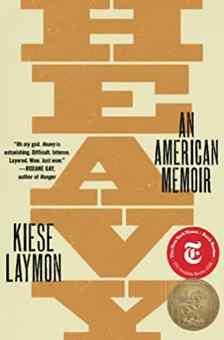 Author: Kiese Laymon
Ratings: 4.7
Heavy is one of my personal favorite memoirs from the list. In this memoir, the author takes you through his journey of life filled with racism. He highlighted the 1980s and 1990s of Mississippi wherein he showed how he struggled with depression through the eyes of a Black Man living in America.
18.If You're So Smart, Why Aren't You Happy?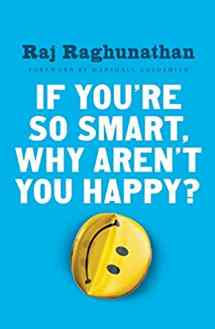 Author: Raj Raghunathan
Ratings: 4.4
"If you're so smart, why aren't you happy" is one of the highest-selling books among the mental health and self-help category. In this book, the author showed how American culture values success and career above everything else. The main of this book is to provide tips for leading a happy and peaceful life.
19.Make Your Bed: Little Things That Can Change Your Life…And Maybe the World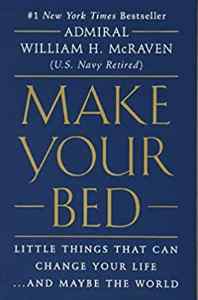 Author: Admiral William H. Mc Raven
Ratings: 4.8
"Make your bed" is an inspirational self-improvement book that aims to help readers in focusing on small things by taking through life lessons. The book shares experiences of military services.
20.Cleaning Up Your Mental Mess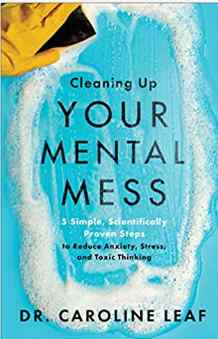 Author: Dr. Caroline Leaf
Ratings: 4.7
In this book, the author helps readers to remove toxic thoughts by breaking down the cycle of negative thoughts.  Moreover, the book also helps in boosting positive thoughts and overall mental health and wellness.
21.The Six Pillars of Self Esteem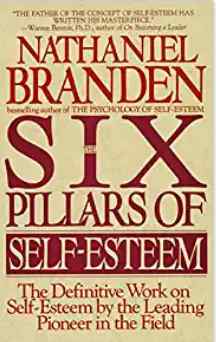 Author: Nathaniel Branden
Ratings: 4.6
This book works on readers' low self-esteem issues by providing accurate knowledge, building confidence, and self-help strategies. In this book, self-worthiness is explained which helps in exploring self-esteem.
22.Man's Search for Meaning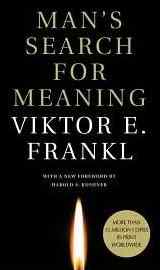 Author: Viktor E. Frankl
Ratings: 4.8
In this book, the author has highlighted the era of 1942 and 1952 wherein the author struggled with trauma has traveled through four different death camps. The author lost everyone he loved during the time. This book is the ultimate choice to fight grief.
23.The Antidote: Happiness for People Who Can't Stand Positive Thinking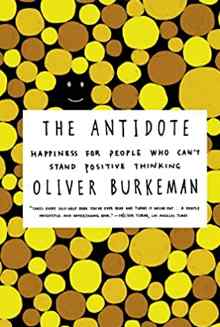 Author: Oliver Burkeman
Ratings: 4.5
This book provides a counterintuitive approach for self-help seekers. This book constantly argues about the efforts we make to be happy and about the things that keep us holding back. The book takes you from toxic positivity to positive thinking.
24.The Highly Sensitive Man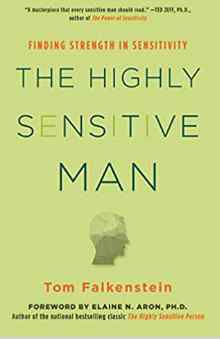 Author: Tom Falkenstein
Ratings: 4.6
We all are sensitive at some point but they are some people who are highly sensitive. Sensitive men always struggle with unique challenges in society and relationships. This book teaches men how badly this society needs sensitive men more than ever.
25. Nothing's Wrong: A Man's Guide to Managing His Feelings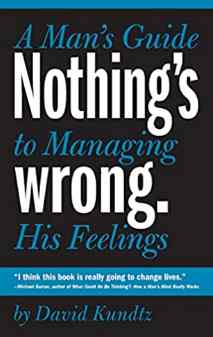 Author: David Kundtz
Ratings: 4.5
At some point, men face difficulty in dealing with their emotions and find it harder to talk about them. This book is specially written to break societal expectations and stereotypes.
I hope this blog helps you to find the 25 best mental health books for men. Comment down your pick from the above list of men's self-help. For more such content, connect with us on all social media platforms.
Thanks for reading!
Next Read: