Therapy
12 Best Online Peer Counseling Platforms to Join in 2023
Last Update on January 24, 2023 : Published on January 25, 2023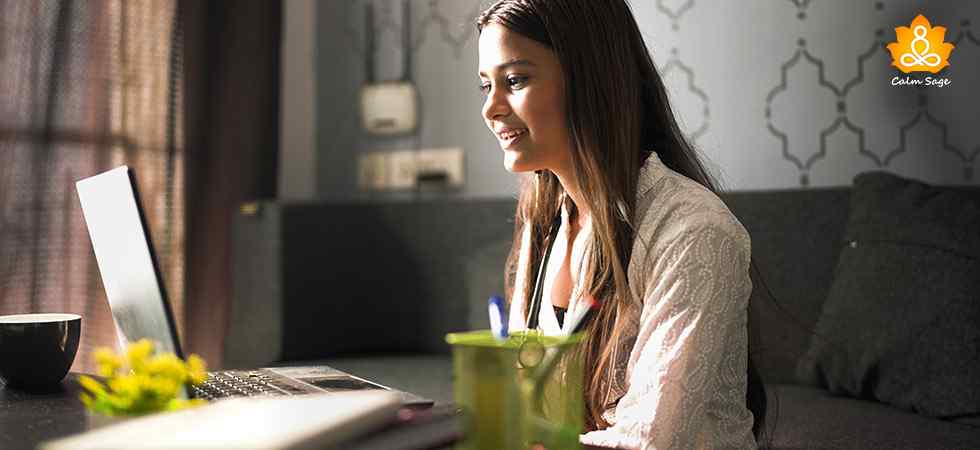 As mental health awareness is increasing, so is the need and path for mental health care. With online therapy and counseling, accessing help has become easy. We're able to accept our mental health struggles and seek help for the same from professionals in the field. However, accessibility does not mean affordability.
There are times when all we need is an ear to air our grievances and a shoulder to lean on. Therapy might be great, but sometimes peer support is all we need. We've learned how social support can uplift us and support each other while learning through real-world experiences.
There have been studies that suggest that peer counseling can help improve a person's self-confidence, give them hope, and improve their quality of life. Not only does peer counseling support our mental health, but also helps in personality development.
Research shows that online peer counseling can improve happiness, increase self-esteem, reduce symptoms of depression, loneliness, and anxiety, and reduce day-to-day stress. Peer counseling is not therapy. Where therapy is provided by licensed professionals, peer counseling is provided by trained listeners, moderators, and volunteers who've been through similar experiences as you.
To get started with peer support, I've compiled the 12 best online peer counseling platforms you can join in 2023 and begin your healing journey.
Best Online Peer Counseling Platforms
1.Peer Collective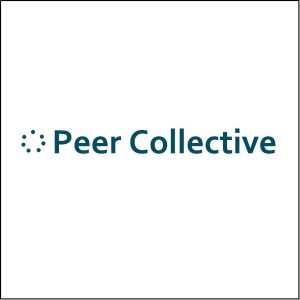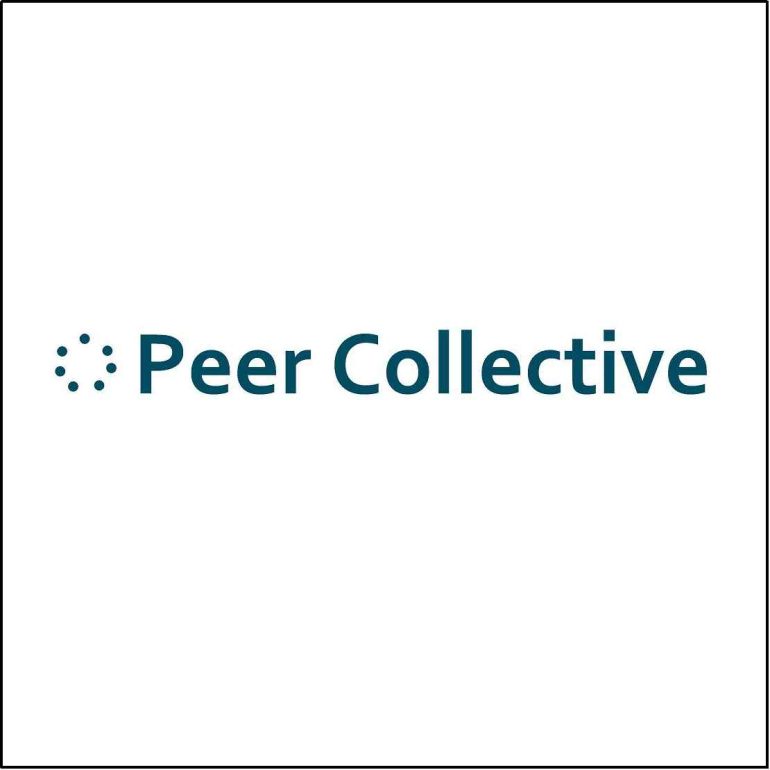 Best For: Overall in peer counseling
Cost: $14 – $28 per session
Insurance: Not accepted
Pros:
Affordable than other online counseling platforms
Your first session is free
Whatever your need, you get matched with trained counselors
Cons:
No group counseling
No customer support
No licensed therapy or therapists are available
About Peer Collective:
Peer collective is one of the best online peer counseling platforms that offer you a safe space and ear to air out any issue you have. Peer Collective aims to offer mental health support through empathetic counseling, emotional support, individual attention, and personalized care.
When you join Peer Collective, you get matched with a trained counselor. All counselors are trained and vetted. You can get personalized care for anxiety, crisis, depression, anger management, trauma, and even grief.
2. Sesh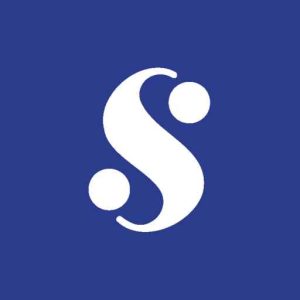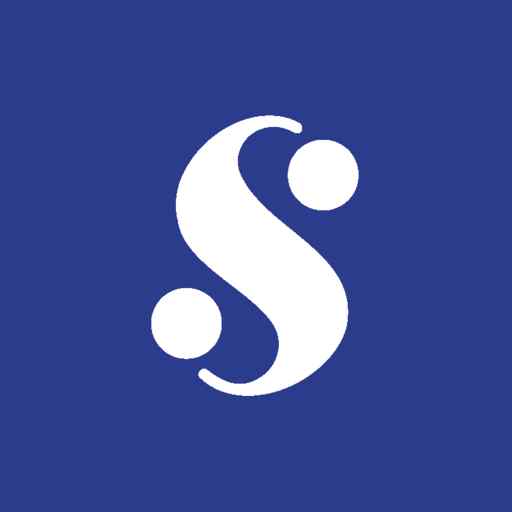 Best For: Flexible subscriptions
Cost: $30/session or $60/month
Insurance: Not accepted
Pros:
Group sessions moderated by trained professionals
Inclusive and diverse groups
Easy to use
Covers various mental and emotional health issues
Cons:
No one-on-one counseling is available
Not for teens under 18
About Sesh:
Sesh is a group therapy platform that was formed in 2020 and provides affordable emotional support to whoever needs it. Whether it's burnout, parenting issues, relationship issues, or anxiety, you can find affordable counseling on Sesh. The best part is that all sessions are led by professional counselors.
However, Sesh only offers group counseling so if you're looking for a one-on-one counseling session, then Sesh may not be the right fit for you.
3. Sanvello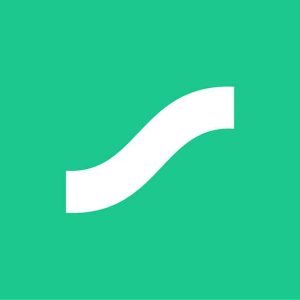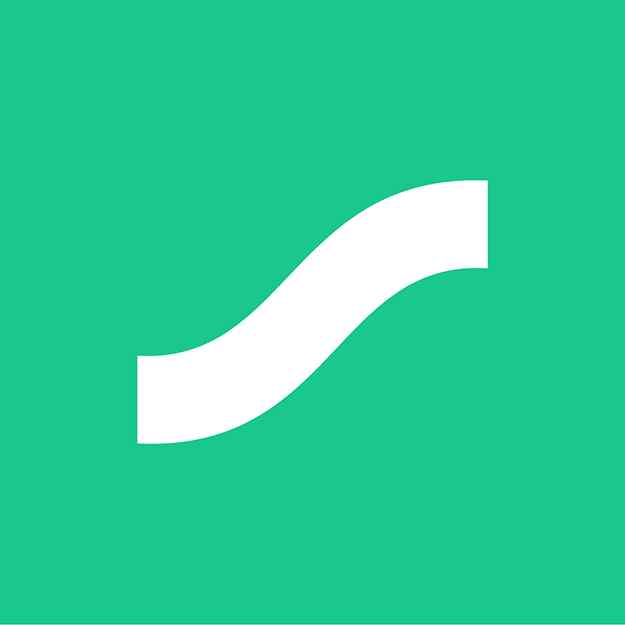 Best For: Insurance support
Cost: $8.99/month
Insurance: Accepted
Pros:
Self-care, group counseling, coaching, and therapy are available
One-on-one coaching and live classes are available
All coaches are trained professionals and experts
Accepts insurance so you're covered
Cons:
To access advanced content, you need subscription
Counseling may not be for those who want to pay out-of-pocket
Some chat rooms are not as active as others and may not fit every individual's needs
About Sanvello:
Sanvello is another best peer counseling service that you can join this year. It's a great platform for anyone looking for therapy and counseling. The platform offers a text-based approach to online counseling. The best part is that Sanvello accepts insurance, however, it might not accept all insurance plans.
Sanvello provides self-care, therapy, group counseling, and coaching, so if you're looking for anything like that, it's a good platform to check out. It's also not recommended if you're not willing to pay out-of-pocket.
4.Circles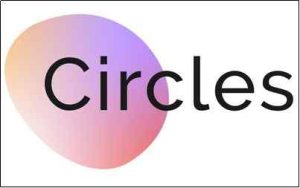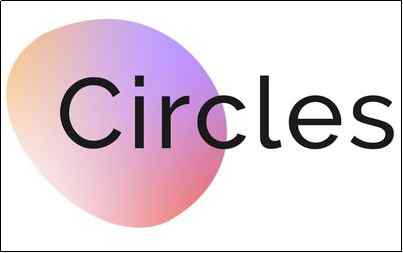 Best For: Grief counseling
Cost: $20/week
Insurance: Not accepted
Pros:
Offers peer counseling for grief, loss, separation, divorce, etc
Structured group counseling
Unlimited messaging in a group
Out-of-group messaging is also available
Cons:
Does not offer one-on-one counseling
Not for teens under 18
About Circles:
Circles is another great peer counseling platform that specializes in group counseling and support. Founded in 2017, this online peer counseling platform claims to offer emotional support to all in need. With more than 500 groups, Circles helps people with grief, separation, divorce, stress, trauma, and more.
All the counselors appointed by Circles are trained professionals and the best part is that the groups are small, so you get more out of the discussions. Unfortunately, you can only join one group at a time, but if you don't find the group helpful, you can easily leave and switch to another.
5. Monument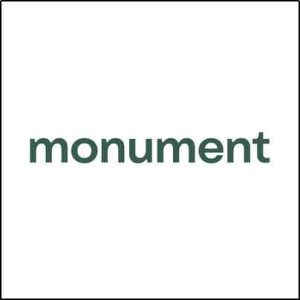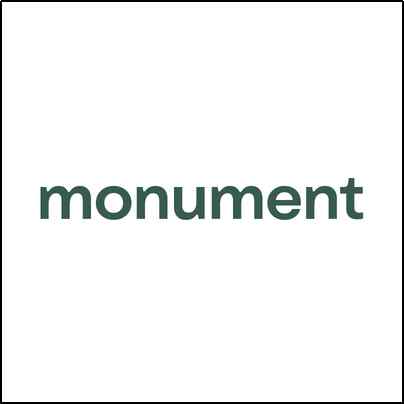 Best For: Sobriety support and recovery
Cost: Free community membership but counseling starts at $249/month without insurance
Insurance: Accepted
Pros:
Free access to therapist-moderated support groups
Free access to 24/7 community
Can stay anonymous
Sessions covers different topics
Cons:
Counseling comes with a subscription
Not for other mental health disorders unless alcohol recovery is a factor
About Monument:
If you want specialized care in alcohol support and recovery, then Monument is for you! You can use its free chat and support forums to get the help you need. Monument also offers therapy and medication management but only if there's alcohol recovery as a factor. With Monument, you also get different support groups on various topics on relapse prevention, relationships, self-compassion, and more.
6.HeyPeers


Best For: Online support group
Cost: Free peer support; $6/month for premium subscription
Insurance: Accepted
Pros:
Support groups facilitated by trained moderators
Covers a wide range of issues and topics
Group meetings are also available
Cons:
Does not have licensed therapists
Some groups are not very active
Some content may need a premium subscription for access
About HeyPeers:
HeyPeers is another peer counseling platform that you can join if you're looking for online support groups that cover a wide range of topics. You can schedule video group meetings and one-on-one sessions with trained moderators. However, the sessions are not moderated by licensed therapists, so beware.
Once you join, you get matched with groups and peer coaching that meets your needs. You can also seek support on different topics such as anxiety, depression, trauma, grief, and more on HeyPeers.
7. Supportiv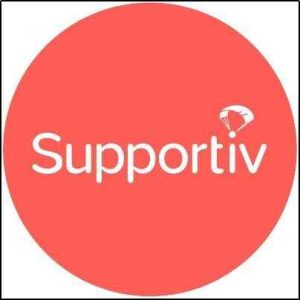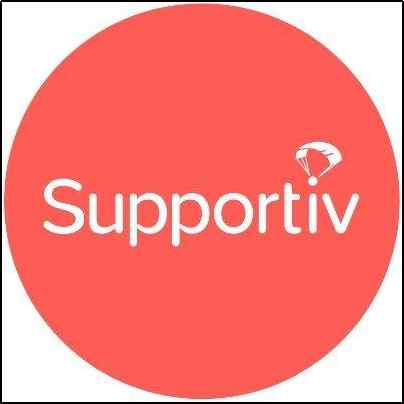 Best For: 24/7 chatroom accessibility
Cost: $15 for 24 hours
Insurance: Not accepted
Pros:
Chat anonymously
Chats moderated by trained psychology students
You get a group recommendation based on your needs
Cons:
Does not have licensed professionals
No one-on-one support is available
About Supportiv:
A mental wellness peer program that is moderated by psychology students, Supportiv is the next on our list. This platform matches you with peers who want to talk about the same topics and concerns as you. You will also be able to access resources and tools that moderators recommend. Beyond supportive groups, you can also seek resources to know more about what concerns you.
What I found most useful in Supportiv was that you can join the platform for a day at $15. Commit only for a day and no more than needed!
8. Mindful Care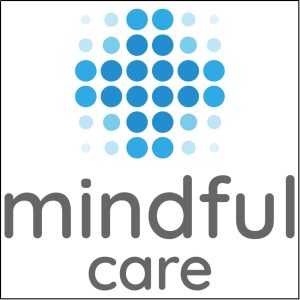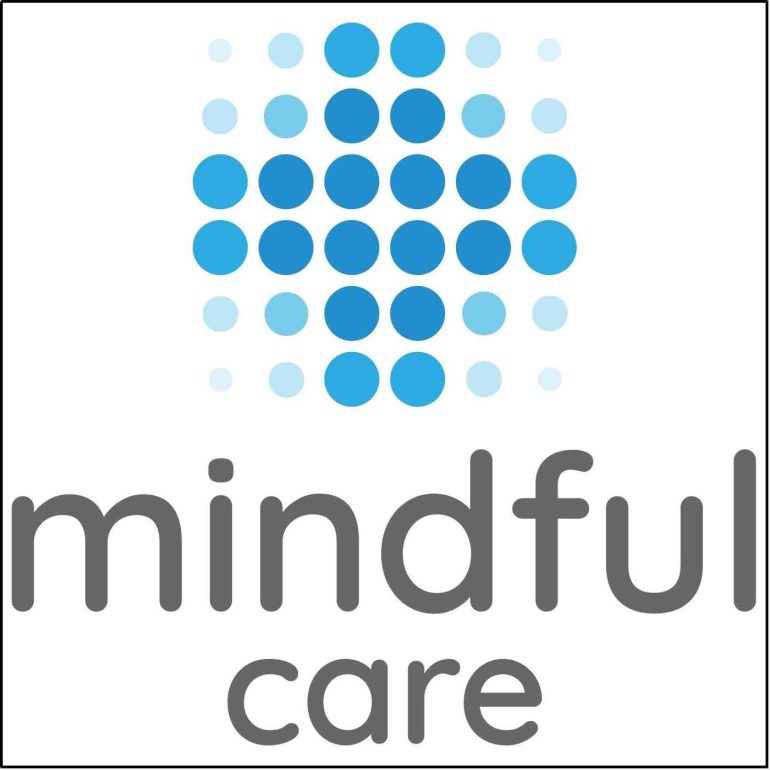 Best For: Group counseling
Cost: Therapy sessions start at $35 per group session; Individual sessions start at $50; Medication management starts at $175
Insurance: Accepted
Pros:
Licensed professionals lead group sessions
Sessions are based on evidence-based practices such as CBT, DBT, etc.
Affordable group sessions
Individual therapy sessions are also available
Cons:
Time-specific group sessions
No follow-up in group sessions
About Mindful Care:
Mindful Care is another peer counseling program you can join. This platform offers multiple care options that you can choose from. You can seek group sessions or individual sessions. With topics like anxiety, depression, LGBTQIA+, daily life challenges, and more, you can chat with your peers on Mindful Care. However, the group sessions are time-specific so be careful.
9. Togetherall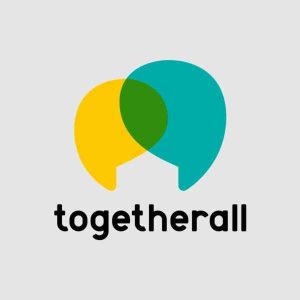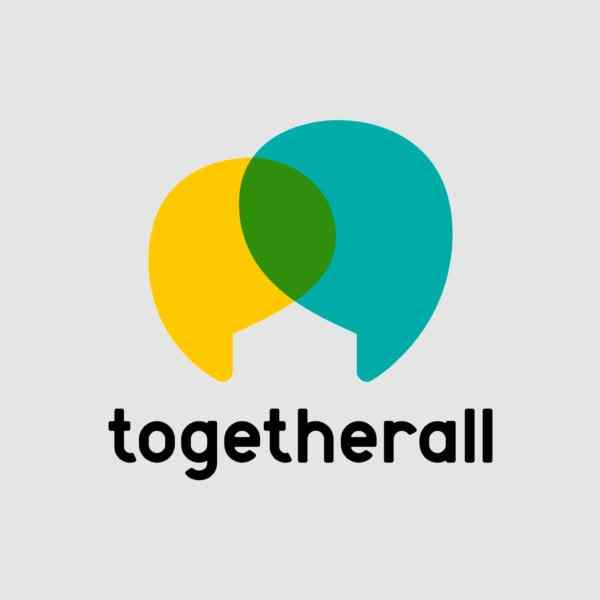 Best For: Community support
Cost: Free
Insurance: Not accepted
Pros:
Licensed professionals lead the community
You can stay anonymous and safe online
You can access courses, online tools, and resources
Cons:
No one-on-one sessions are available
About Togetherall:
Free to join, Togetherall is a peer counseling platform that offers its services to students and employees alike. When you join Togetherall, you not only receive support but give it as well under the guidance of licensed professionals. Togetherall aims to become a non-judgmental and safe place for everyone.
The best part of this peer counseling program is that you can remain anonymous. You can also find further information and resources in their articles sections and self-help courses that cover topics such as anxiety, sleep, depression, trauma, and more.
10.TalkLife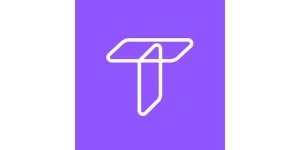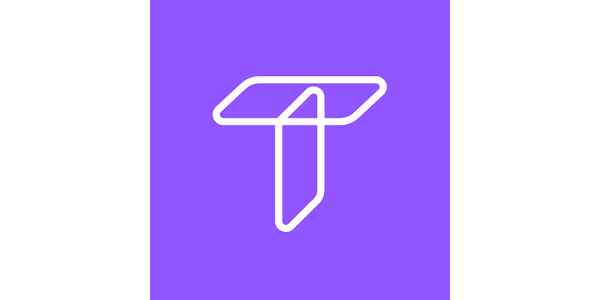 Best For: Peer support app
Cost: Free to join, but premium content can be accessed via a fee of $2.99
Insurance: Not accepted
Pros:
Offers peer support to everyone worldwide
Offers anonymous and safe space
Clinically governed with real-time moderation
Cons:
No one-on-one counseling is available
Counseling not provided by professionals
Available on the app only
About TalkLife:
Started in 2013, TalkLife is a peer counseling app that understands the stigma and non-accessibility many people experience. Aiming to become a global home to everyone, TalkLife is a team of passionate researchers and clinicians who provide real-time assistance to all.
With TalkLife, you get instant support and can connect with people who are just like you. If you'd like to stay anonymous, then with this peer support app, you can do so. TalkLife aims to be a safe place where you can discuss issues like eating disorders, breakups, relationships, school concerns, and more.
11.The Tribe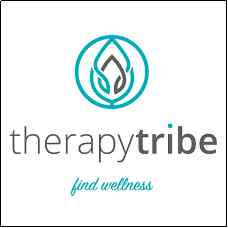 Best For: Online community
Cost: Free
Insurance: Not accepted
pros & cons
Pros:
Easy to find online support and community groups
Peer-to-peer support groups on a wide range of topics
Trained listeners and moderators are in charge
Cons:
Could be harder to navigate
About The Tribe:
The Tribe is a great peer support and community counseling platform that allows you to choose from its various specialized groups such as anxiety support group, addiction support group, depression support group, LGBTQ support group, and more.
While it's not a one-on-one counseling platform, you can still use the platform to find therapists and counselors based on your needs, interests, and geographic location. You also have access to post what's on your mind that will only be visible to your group members or other connections. Want to stay private, no problem with that either!
12.Pay What You Can Peer Support


Best For: LGBTQIA+ community
Cost: Pay what you can
Insurance: Not accepted
Pros:
Affordable and accessible
Camera use is optional
Supportive community for LGBTQIA+ youth and adults
Cons:
Time-specific group sessions
Limited spaces are available
About Pay What You Can Peer Support:
Pay What You Can Peer Support is an online community that was created by Daniel Cole who himself benefited from online peer support. Wanting to bring that safe space to a community, he decided to create Pay What You Can, making it an accessible space for anyone.
As the name suggests, you pay what you want or can to support the group further. This specialized peer counseling is a non-judgmental and safe space for the LGBTQIA+ community. However, the sessions here are time-specific and are met on Zoom once per week.
There's also limited space available, so you need to be careful of it while registering. Once your group meeting ends, you will get a prompt that allows you to add a donation to the community.
Visit Pay What You Can Peer Support
Final Thoughts…
Joining peer support groups and online communities can have its benefits and drawbacks. While joining peer support groups may help you, it may not hold the same appeal for others and vice versa. If you feel like you need more than just peer support, then we recommend you reach out to a professional therapist.
While online peer counseling platforms may offer a non-judgmental and safe space to learn from other's experiences, they may not be enough in some cases. I hope the above-listed online peer counseling programs will help you pick the right one.
For more, you can write to us at info@calmsage.com or DM us on social media. You can also share your thoughts on online peer counseling in the comments section below.
Take Care and Stay Safe!