LGBTQ
7 Best Online Transgender Support Groups of 2023
Last Update on September 18, 2023 : Published on February 13, 2021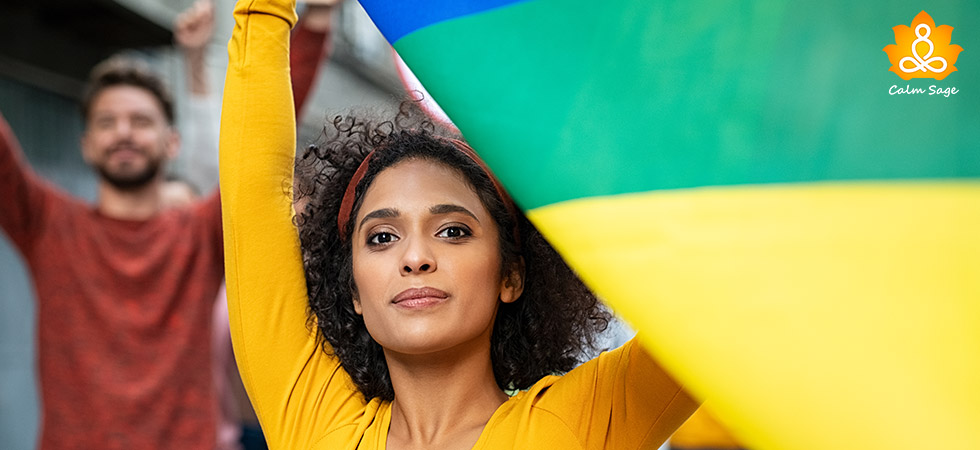 Being transgender and moving around a world that mistreats and judges causes stress. I completely agree that the people who judge or mistreats them lack proper understanding related to transgender. People say transgender is different, however, no matter what the identity is… transgender deserve everything. Are you also thinking that it might be difficult to find the same personality to talk to?
Well, in this blog, I have jotted down some best online transgender support groups which teach the ability to cope with mental health-related issues. Most of the online support groups are restricted or closed. You have to confirm your identity to join them. Some of the groups require invitation or networking for joining and accessibility.
For immediate support, please contact, Trans Lifeline – 877-565- 8860 or call Trevor Project Lifeline – 866-488-7386
Best Online Transgender Support Groups
1. Trans Lifeline

Trans Lifeline is an online support group created by trans people for support and education. All of the moderators working in the panel are transgender supporters or transgender. The support group was basically started to support in the crisis. Trans Lifeline works as a suicide prevention hotline and crisis support. Additionally, it also provides support to the people who just need someone to share their feelings and thoughts related to the trans group.
Trans Lifeline provides one-on-one live phone support. It also provides online resources for gender-questioning individuals and transgender. Trans Lifeline's hotline is open 24*7 however, the staff members work from 10 a.m. – 4 p.m. (Eastern Time).
Sometimes, staff members also operate at other times as well. Further, in regards to informational resources, Trans Lifeline provides microgrants for the people in need of financial support.
To access microgrants, trans people have to update their gender and name along with the legal documents. Trans Lifeline accepts the number of applications every month.  Additionally, they pay the entire fee for document changes.
Also Read: Top 3 Professional Online Counseling For LGBTQ Community
2. Trevor Project Lifeline

Watched the movie, Trevor? Yes, this online support group began from there only. After the release of the movie, the creators realized to create an online resource group for gay, lesbian, transgender, and bisexual youth. To address the need worldwide, they create "The Trevor Project Lifeline."
This online support group has extensive support resources and members related to the LGBTQ community. Additionally, they also have a crisis hotline named TrevorLifeline. The support group provides instant messaging through the platform named TrevorChat. All of the platforms and services are secured. Additionally, the website also provides access to trained expertise through the platform named TrevorText.
It also has a project named TrevorSpace which offers a social networking platform for LGBTQ+ individuals that is under the age of 25. Their friends and allies can also join the group.
Additionally, The Trevor Project Lifeline also provides educational resources for professionals, teachers, and other members who generally work with the LGBTQ youth. They also provide comprehensive policies related to suicide prevention which addresses the needs of the kids and teenagers.
3. Gender Spectrum

Gender Spectrum is one of the best online support groups for the transgender community as it was created to "create gender-sensitive and inclusive environments for all children and teens." Services of Gender Spectrum are best- known for the extensive selection process and annual conferment for families, professionals, and the youth.
Gender Spectrum also conducts online groups for everyone who wants to learn about LGBTQ. Additionally, it also has a support group for Spanish speakers. Parents and other family members can also join the online support group.
To participate in the support group, you and your peers have to register separately. Support groups are held at different times with different numbers of sessions. It totally depends on the group members.
For some groups, you can attend 2-3 sessions but for some specific groups, you might have to attend the entire series. Support groups are organized per the population. Every group has trained staff members who help each other with the resources properly. Additionally, all the teenage groups are conducted by trained experts of Gender Spectrum.
Also Read: What Is LGBTQ Therapy And How It Works In LGBTQ Issues?
4. The Tribe – LGBTQ+ Group

If you wish to join a support group along with mental health benefits, The Tribe can be a good option. As far researched and observed, there are not a lot of groups for transgender. However, The Tribe helps people to move through the world along with improved mental health. This group is created specifically for people who experience fewer concerns about gender and more concerns related to mental health issues.
This support group also provides peer-to-peer support. There are other ways as well of getting proper support like you can post your query through a group forum or you can also include your queries in a live messaging platform.
Additionally, group members can also engage in wellness activities which help in developing coping skills. It also helps in enhancing mental health and overall wellbeing. You can also log in through your Tribe account via the website or your phone which makes this support group a great option for joining a transgender support group online.
5. Transbucket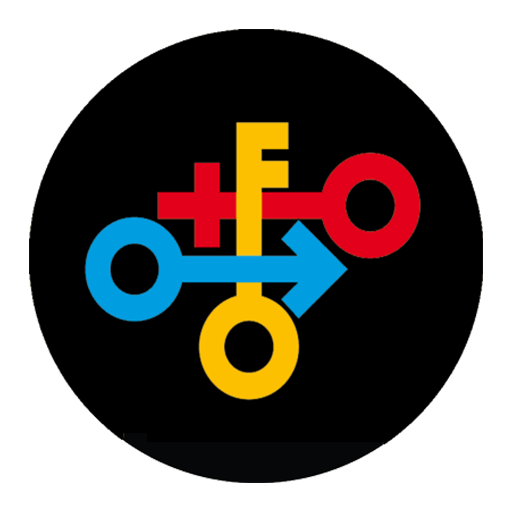 Transbucket is an online platform for resources related to gender-affirming surgery and LGBTQ. Transbucket is only restricted to the members of the LGBTQ community. Transbucket is specifically created for both nonbinary and binary trans individuals.
Additionally, you can also find inspiring stories about people who have experienced various issues related to gender-affirmation. Moreover, you can also learn about the surgeons through biography, you can also click on the photos shared by people. The best thing I loved about Transbucket is that you can ask questions to the people after getting the surgery.
Transbucket is not like a traditional support group, however, it's a great place for learning gender-affirmations. The advice provided by this platform is based on an individual's experiences; they cannot be used as a substitute for a surgeon's or doctor's advice.
Transbucket also provides a window wherein you can learn about various types of surgeries. It also offers a wide range of results along with the comparison of pros and cons which helps people to understand gender-affirming surgeries and care in a better manner.
6. ElderTG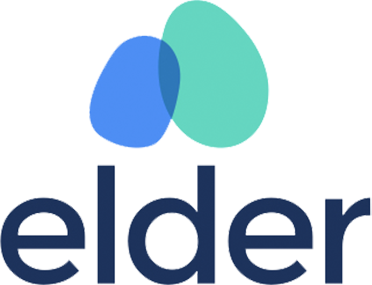 It has been observed that people who support transgender and transgender individual experiences a lot of challenges and hardships, especially during the young age. However, after a certain age, they learn to live with it. Talking about the transgender elders, they grew in the phase wherein there was less visibility for LGBTQ people.
Additionally, they grew in a phase wherein there was less access to gender-affirming surgeries and care. Generally, there were fewer communities in support of transgender people which made them conservative and less accepting in nature. Because of all this, they have experienced a tough life. This is why Elder TG was created.
Elder TG is not specifically a support group, however; it's a list of transgender people, their family members, friends, allies, and other personalities. It is kind of a low tech website that is kind of easy-to-use and accessible for the trans elders. Elder transgender people have to participate in this community through an email system.
To join this group, a trans individual has to be over 50 age and should be an intersex or transgender person. The website offers a high volume of emails which acts as a primary support system for various elders belonging to the trans community.
Also Read: Eating Disorder Online Support Groups and Where to find them
7. FTM Network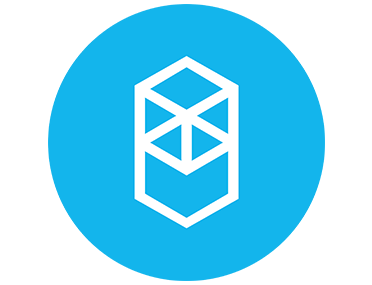 FTM Network is a British-based website that acts as a support or friendship group for transsexual and transgender people. The website is based on human rights, strong rights, and various other rights related to the LGBTQ community. You can also read all the rights from the website. FTMI Network has over 100,000 readers or visitors every day.
Other than a support group, FTMI offers books, directories, manuals related to the LGBTQ community. It also conducts workshops, training, and panels through radio, media, newspapers, documentaries, and magazines.
Pride counseling is part of a famous online therapy platform named BetterHelp. It was launched in 2017 to help the LGBTQ community in terms of overall mental wellness.
You can use both website and application to avail the services. All the therapists are trained and certified to handle issues related to LGBTQ. The platform is HIPAA compliant and is more affordable than other platforms.
Frequently Asked Questions
Q. 1 What Does It Mean to Be Transgender?
To be transgender means to hold a different and unique personality with a different gender than you were born. If you're transgender or still questioning your gender or identity, you must define the term for yourself and describe how you want to see yourself as a person. 
Q. 2 What Do Transgender Support Groups Offer?
Transgender support groups offer a chance to improvise, connect, and discuss issues or questions related to gender and identity with other members of the trans community. Support groups provide you with an open platform to talk about your feelings without needing an explanation for them. Transgender groups can help you with coming out, transitioning, and other important changes.  
Q.3  How Can Transgender Support Groups Help You?
The transgender community often struggles with identity, expression, and living in a world full of hypocrites, herein, a transgender support group provides a platform to meet the specific needs based on a trauma-informed approach. The online transgender support groups are based on important resources that can help transgender people cope with obstacles. 
Q.4 Are LGBTQIA+ support groups a good option?
Yes, LGBTQIA+ support groups can be a good option as they provide an open and judgment-free platform for people questioning their identities, coming out, transitioning, and more.
I hope this blog helps you to find the best online transgender group. Comment down and let us know your pick from the list. For more such content, follow Calm Sage on all social media platforms.
Thanks for reading.
More power to you!
Next Read:
How to Support Your LGBTQIA Friends and Family
What Is LGBTQ Discrimination? | Ways To Fight Against Discrimination