Therapy
What Is LGBTQ Therapy And How It Works In LGBTQ Issues?
Last Update on March 9, 2022 : Published on January 23, 2021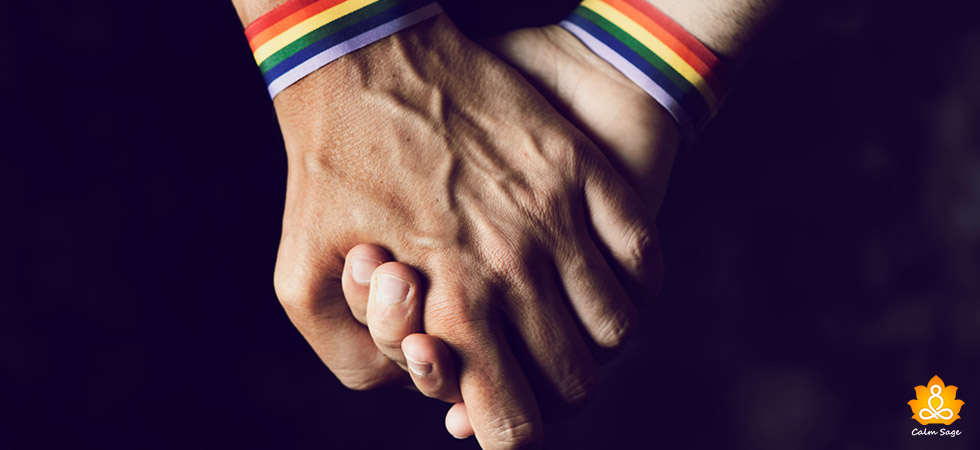 We have seen the hashtag mental health matters going viral and bringing positive changes in the field. While it did help many to start valuing their mental well-being as an integral part of their overall health; some groups still face challenges in seeking professional help for their mental health issues. One such group, that we are going to refer to today is the LGBTQ (lesbian, gay, bisexual, transgender, queer) community.
The social stigmas, prejudices, general misconceptions, and other obstacles they face daily end up draining them emotionally. And to top it all, finding appropriate help might come as a challenge! Fortunately, now we have LGBT counseling and therapy accessible on both offline and online platforms.
However, still many stones remain unturned when the terms lesbian therapy or gay counseling come to focus. That is why we shall now understand what LGBTQ therapy is and how it works so that next time when you or someone is thinking to seek help, no second thoughts are holding them back.
Also Read: Top 3 Professional Online Counseling For LGBTQ Community
LGBTQ Issues That Can Be Resolved Through LGBTQ Therapy
With time the LGBTQ community has received acceptance across cultures. However, they still face different issues for which they might need to seek therapy. Some of the challenges that leave an adverse impact on their health care:
Instances of discrimination, prejudice, and oppression.
Subtle and indirect discrimination at the workplace or educational institutions, limiting their capabilities.
Lack of acceptance.
Long-term stress related to exploring and identifying their sexual orientation may result in a lower sense of self.
A developed tendency to internalize the negative attributes about themselves.
The overwhelming emotions of shame and guilt affect their self-esteem and self-confidence.
Experiences of bullying and victimization during early life.
Social rejection and hostility.
Within a couple arguments, lack of understanding, and being on different pages of self-identification can also bring mental health challenges.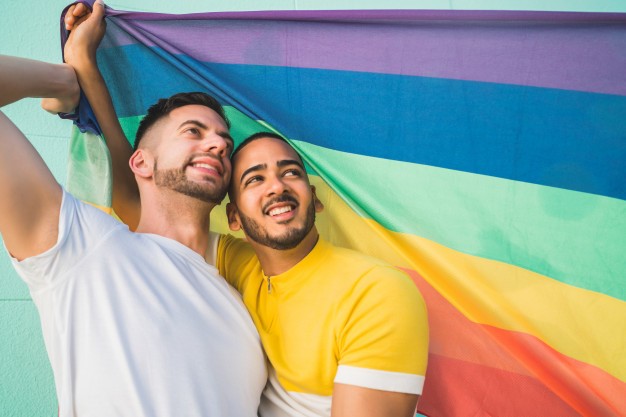 Some Alarming Facts About LGBTQ and Mental Health
The need for LGBTQ counseling has increased over time as some alarming facts came to light. These facts highlight how the stress and challenges related to acceptance of their sexual orientation
The LGBTQ population is 3 times more likely than heterosexuals to experience a mental health condition such as generalized anxiety or depression.
The rate of suicides in the LGBTQ community is higher than in heterosexuals.
Consumption of substance abuse is 25% higher in the LGBTQIA++ community.
These facts surely emphasise on the need for accessible, affordable, and authentic LGBTQ counseling in the current times before these numbers witness a hike.
LGBTQ Psychotherapy
The dual stigma of dealing with emotional challenges after coming out to family and friends by breaking the prejudices, and struggling to deal with mental health issues makes it even more important for the individuals of the LGBTQ community to seek help. However, the fear or stigma and thoughts of judgment often hold an individual back to get the much-needed help from a qualified mental health professional.
The governing bodies in the field of mental health acknowledged the same, and with changing times new guidelines for psychological practice with Lesbian, Gay, and Bisexual clients were adopted. These guidelines ensure that the therapist and the individual are on the same page in terms of emotions, education, and thinking. This cuts out any bad probability of being judged or not finding a safe environment. Apart from it the concepts like LGBTQ affirming therapists have brought a positive change in the interaction between an individual and a therapist. To sum it all up, there are mental health professionals available for your help who will understand you, it all comes down to finding the right one!
Finding The Right Gay Counseling/Lesbian Counseling/LGBT Therapy
Finding the right counselor or therapist may be a daunting task but if you narrow down your search on the basis
LGBTQ Affirming Counselors: Finding a therapist with whom you share common ground alleviate the fear and anxiety that therapy might bring in. That is why finding an LGBT friendly therapist is recommended. This will help you in many ways, from developing deeper trust to spending less time educating your therapist about your identity, all eggs will fall in your basket. A sense of safety, justification, and acceptance improves your treatment outcomes.
Nowadays, different therapy platforms are hiring LGBTQ-inclusive therapists. They make you affirm your life, accept yourself unconditionally, and encourage you to develop your own identity. This further helps in identifying the barriers in mental health, confronting the challenges, and promoting overall health.
Your Comfort (offline or online): You might be able to find an LGBTQ counselor in your community or area from whom you can seek therapy in person. But if that is not the case you can connect with therapists and counselors who are providing distance services in the form of online LGBT therapy. Either of the two therapy platforms will do the needful. But there are two factors that you should be considering before booking your first LGBTQ therapy. This includes:
Legit Source of Help: Make sure that your source of help is legit in terms of having a certified team of therapists working under them and having all required certificates and experience. Some of the legit online LGBTQ therapy sources that you can refer to are: BetterHelp, Pride Counselling
Disclaimer: As BetterHelp Affiliate, We may receive compensation from BetterHelp or other sources if you purchase products or services through the links provided on this page.
Certified Therapist: A LGBTQ certified therapist or someone who holds experience in the same, offers you an educative and supportive space wherein you discover your innate resilience. Choosing a therapist who has experience and education in dealing with LGBTQ specific issues is indeed required for effective treatment.
Brownie Tip: Look for the Healthcare Equality Index for the mental health institute that you choose to seek help from. It is a measure that evaluates the fairness of the policies of their LGBTQ vsiotors, clients, and employees. If an institute scores good on that (apart from the factors discussed above) book your first appointment now.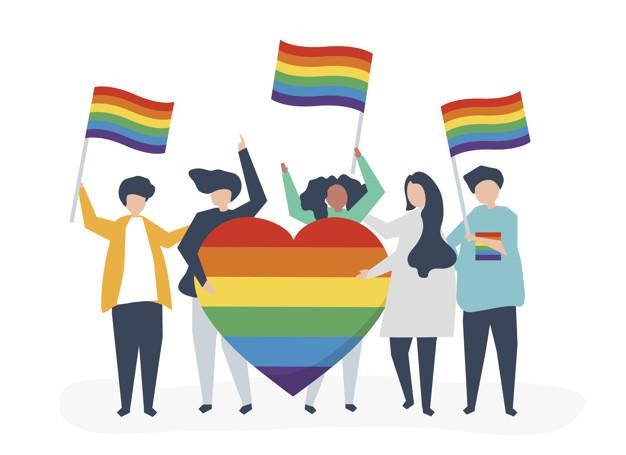 Answering Important LGBTQ Therapy Questions
Q1. Is online counseling effective in dealing with the LGBTQ issue?
The myth around online therapy and effectiveness never gets old! But with our lives relying on the online world for almost everything, why leave mental health behind. Online counseling is effective in dealing with LGBTQ issues. As a matter of fact you might find most of the experienced and affirming therapists providing distant services. So if you have found a perfect therapist online but the questions of authenticity are making you second guess yourself just take a deep breath and go for it.
Q2. Where do I find help for LGBTQ issues?
You can find help for LGBTQ related issues on both online and offline therapy platforms. Just make sure that your therapist is educated and experienced to offer you support and a safe space. You can also refer to this article to get a better understanding.
There is help out there, just give it a shot and see beautiful changes accompany your journey of self-exploration.
If you have any other questions popping in your head regarding LGBTQ therapy, connect with us at info@calmsage.com
We are always here for you!
Thank you for reading!