Top 3 Professional Online Counseling For LGBTQ Community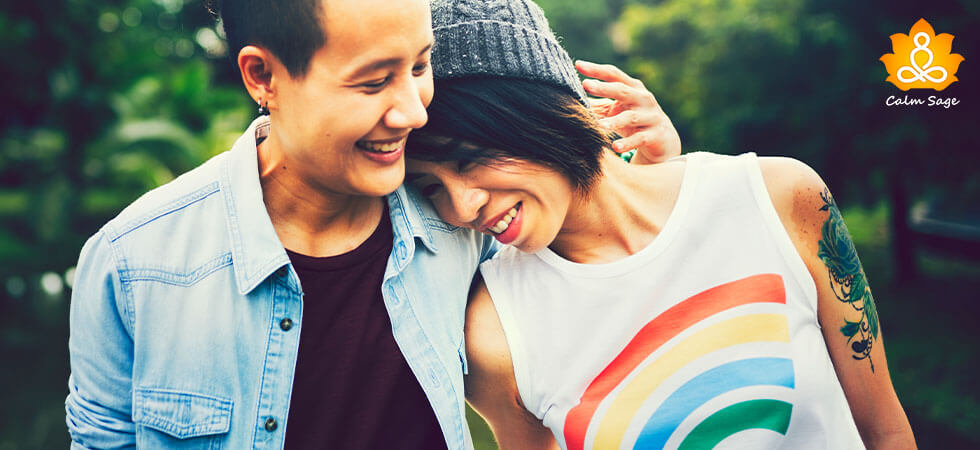 Social prejudices and mental health disorders become dual stains in the life of LGBTQ community members. The emotional challenge that members go through needs strong support for their best health. While looking for online counseling for LGBTQ, it is required that you choose a professional who is expert in the field and takes the community very seriously.
The LGTBQ counseling services that you will find here have professionals who are non-judgemental and keep discussion absolutely confidential. Moreover, online therapies allow you to communicate with your therapist from your own couch. So feel free and open your heart to connect with the top LGBTQ counseling services.
Also Read: Online Therapy: Tips On How Can You Make Best Of It
When To Start The Therapy
Stress, anxiety, depression or mental health disorder could be experienced by anyone, no matter what gender or sexual orientation you possess. People may feel a lot of changes after realizing their orientation or may find it difficult to express themselves. However, you must remember that you are not alone. Stand up for yourself and start the therapy with a small step ahead.
Professional Online Counseling For LGBTQ Community
1. Pride Counseling

Visit the website and fill in a small questionnaire mentioning you. As soon as the form is filled, the process to connect with licensed counselors will begin. Pride Counseling understands the value of your mental health and is accessible to anyone. They provide you options for live chat or video calls to whom you can connect anytime.
You can even schedule meetings with them and join in as and when required. Pride counseling possess only licensed, trained and experienced counselors and specializes in discreet professional help.
Price: The cost of therapy ranges from $60 to $80 and usually billed every 4 weeks. It is easy to get the membership or cancel it anytime.
2. Talkspace

Talkspace has made its special place in the professional therapies. When it comes to transgender, gay or online counseling for other LGBTQ members, it is accessible for everyone 24/7 at affordable prices. Understanding the fact that LGBT community faces risk of depression and anxiety disorders 3 times more than others, their services are also dedicated towards the community.
The process begins with a free consultation session which allows you to connect with the most suitable counselor. Moreover, their motto of being 100% judgement and stigma free has helped a number of users till now.
Price: Starts with $25 per session (Sometimes include insurance covers)
Also Read: Everything You Must Know About Eating Disorder Therapy
2. Betterhelp

Betterhelp is once again one of the best LGBTQ service providers where you can fill in the questionnaire to begin the process. This questionnaire would be assessing your needs and you will be able to find the right counselor from the list of 13,000 licensed counselors. You can download the app or directly message through the website and connect with the one anytime.
Do not worry about judgements or confidentiality as this online counseling for LGBTQ community takes care of everything properly.
Price: Price starts from $80 per week
What Can We Do to Help You?
As everyone understood that LGTBQ community can face various challenges like:
Difficulty in accepting the sexual orientation
Depression, anxiety and mental health disorders
Rejection in the society
Low confidence within and isolation
Suicidal thoughts due to the feeling of worthlessness
These top 3 professional online counseling therapies for LGBTQ could be a great support overall. The issue of double stigma and bitter feeling within could make you feel low but you must step up.
Once again, you are not alone in this. Team Calm Sage is also backing up the online LGBTQ therapies and you can simply drop us an email at info@calmsage.com for better chances of mental healing. Stretch out your hands today!
More Relevant Articles:
Debunking the Top 10 Myths of Therapy and Online Therapy For You
Eating Disorder Online Support Groups and Where to find them
Online Therapy: Tips On How Can You Make Best Of It
Will Online Therapy Program Work for You?
Best Online Marriage Counseling Programs To Revive The Relationship