Psychology
Trauma Of War: Psychologists Suggest Ways To Deal With Trauma Of War From Afar!
Last Update on March 10, 2022 : Published on March 10, 2022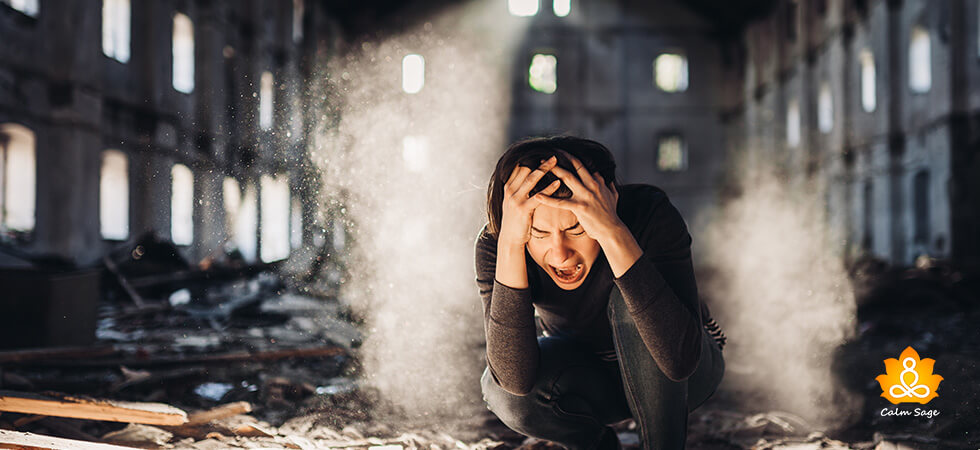 The Ukraine-Russia conflict has taken most of us by surprise that even today a war can take place. In times of war there is no winning side. The psychological effect of war on people all over the world tops the misery.
The trauma of war not only affects the soldiers but it also has an equal psychological impact of war on the families of the war affected places. If not physically, many people across the world, far away from the war zone are impacted mentally because of war.
This article will cover information on the trauma of war and what psychologists suggest on how to deal with the trauma of war…
What Is War Trauma?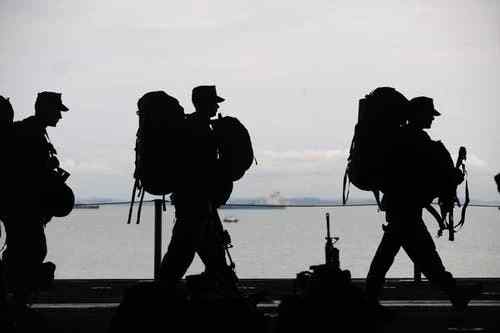 War trauma is the psychological effects of harsh conditions faced by people who experience the consequences of war. The trauma of war is all about the devastating effect on your mind regarding the violence taking place.
During war people face extreme conditions which may lead to a number of mental health conditions like post-traumatic stress disorder, anxiety, depression, etc. war trauma being the most common.
War trauma is often seen as generational trauma in many families that once faced war. The Russia-Ukraine war will have to pay a huge psychological cost. Even coming generations may not be spared.
The Trauma of War in the Present Day (The Russia-Ukraine Conflict)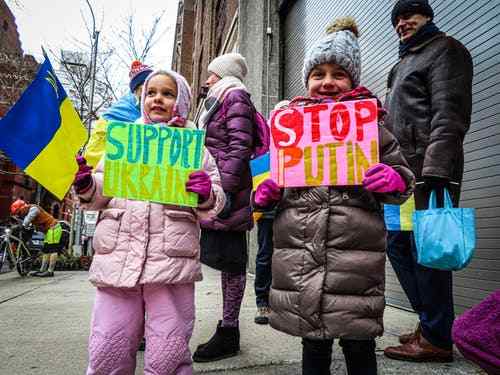 Russia invaded Ukraine on the 24th of February, 2022 which was immediately broadcasted across the world. The news raised a sense of panic in a lot of people. No one wishes for a war, especially the ones who have been through one.
Across the world there are many people who have been through war-like situations and are dealing with war trauma ever since. The Russia-Ukraine conflict has triggered traumatic experiences in many people.
To address the issue of trauma of war, psychologists have come forward and to offer advice on how you can manage the stress of war from afar. But before we discuss that let's quickly look at the impact of war on mental health.
Also Read:Tips To Handle Headline Anxiety As War Breaks Out In Europe 
What Is The Impact Of War On Mental Health?
A war or a military expedition not only impairs the people of both sides physically but also attacks them psychologically. As we speak about the impact of war on your mental health, people in Ukraine and Russia are living in horror.
According to experts in the mental health domain, a war can leave an impact on every person's mind, be it a child or a grownup individual. War does not spare anyone!
Here are some common health conditions that people experiencing war may develop;
Anxiety disorder
Alcohol & Substance abuse
Dissociative disorder (depersonalization, catatonia, detachment from rest of the world, etc.)
Depression
Behavioral disorders (aggression, violent behavior, etc.)
Psychologist Suggested Ways To Deal with Trauma Of War
The Russia-Ukraine conflict has affected people across the globe and this overwhelming feeling can be a risk to your mental health. Here are some psychologists' suggested tips on how you can deal with the trauma of war even when you feel it being away from the war zone;
1. Have a broader perspective
War-like situations are often not in our control. It is a huge change in our life that's almost involuntary and that can mess up with your mental balance. Make sure you keep things in perspective, many things are happening alongside the conflict. Laura S. Brown, a clinical psychologist and trauma expert from Seattle says, "When people experience involuntary change, it feels like they're out of control."
2. Control things you can
War is something that you can't control but what you can control is how you choose to live with it. One of the best ways to cope with the stress of war is to engage in activities that make you feel like you are in control. Not having control intensifies the trauma symptoms so try to do things where you have complete control like go for a walk, do things you like, etc.
3. Stay away from the media
The news about the war is obviously troubling you and the best way to not let it get to you is by blocking it. Limit your media exposure. Many media outlets tend to tell news in the most ridiculously terrifying way and you don't need to put yourself through that torture. The trauma of war is only increased by such blasphemous news reporters.
4. Read news from a credible source
You cannot completely shut down and not read the news, but selectively. Get some quick news update by your trusted news provider just once a day. Dedicate the rest of your day to your work and personal life.
5. Support people in need
There are various people from the war zone settled in various other parts of the world. Look out for them, provide them all the support they might need at this point. Support families of people living in the far zone. This will help you relax a bit because you know you have done your bit, what's in your control.
That's all for today!
I hope this article helps you manage the trauma of war and the tips help you ease the psychological effect of war. Comment down your views on the same. For more such mental-health-related content, connect with us on all social media platforms.
Thanks for reading.
Take care and stay safe!