Anxiety
Tips To Handle Headline Anxiety As War Breaks Out In Europe
Last Update on February 28, 2022 : Published on February 28, 2022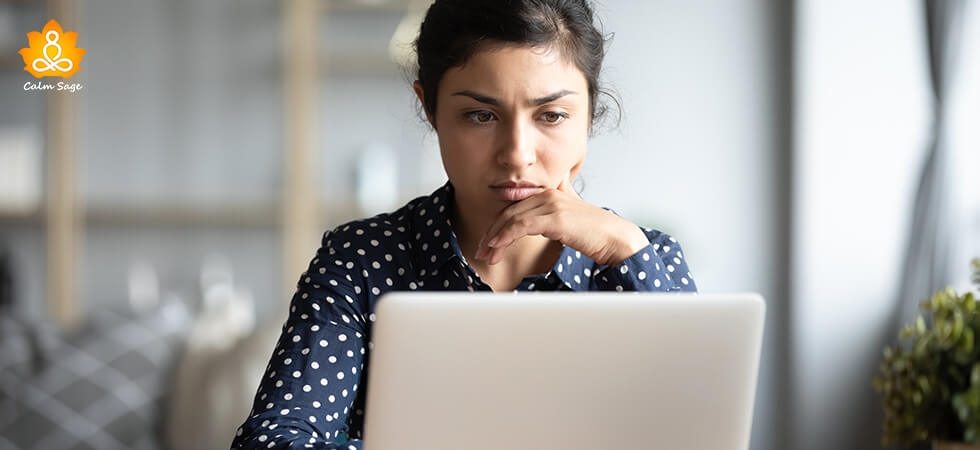 In these times of uncertainty…watching the news, scrolling down to social media, or reading the newspaper, we're somehow bound to see "How unpredictable life is?" First, it started with the pandemic, racial divisiveness, ongoing political issues, never-ending crime rates, wars, and whatnot! I asked myself how should we keep ourselves away from such negativities or how should we protect ourselves from anxiety, stress, panic, or dysfunction? Ever heard about headline anxiety?
While there is a never-ending cycle of alarming news, people experience anxiety and stress which is exploded by reading or watching news headlines. This type of anxiety is referred to as headline anxiety. This blog covers how to keep your mental health protected while watching alarming news and tips to deal with headline anxiety.
So, let's get started.
Here are some latest tweets or views shared in regards to ongoing issues around the world:
Today's news will induce even more anxiety than usual. The sight of plants & gentle colour gradation alleviates stress. 15 mins walking in a green space dials down blood pressure, pulse rate, stress hormone levels (cortisol) & lifts mood but if that's tricky my photos may help. pic.twitter.com/3ktiVe4APB

— Emma Mitchell 💙 (@silverpebble) February 24, 2022
Okay so it's bad domestic and world news time, you wanna be in the know but you don't want to make your anxiety worse. Here's some tips:
– Rather than "hearing every side" prioritize news sources with some kind of journalistic integrity.

— jupitarian decadence as praxis 🍋 (@praxisastrology) February 24, 2022
When Headline Anxiety Stacks Up?
In general, when negative or alarming news shows up, different people react differently. Some people have a tendency to ignore and focus on positivity. Meanwhile, for some people, such news can be problematic especially when they begin to spend a lot of time ruminating or obsessing about negative news. Such negative news can really disrupt their home or work life.
Overall, the impact of watching, reading, or listening to negative news can also have a cumulative effect. According to Michael Ziffra, "Clearly, what we're experiencing right now is unprecedented – all this happening at once – prolonged pandemic, political turmoil, the war, climate change."
Such long-term exposure to negative news worsens anxiety. Although it can vary from person to person it actually results in sleep disruption, fatigue, depression, and anxiousness.
Related Read: How the news you watch can affect your mental wellbeing?
Tips to Avoid Headline Anxiety
I completely understand we are living in an uncertain world, and I want you to know that you're not alone; Calm Sage is here for you. Therefore, it's high time to avoid such negative news and use these below tips to avoid headline anxiety:
Consume news mindfully. Do not believe in everything you see over news channels, instead believe in practicable sources.
Limit your news sources. Watch or read news only from reliable sources.
Accept the uncertainty and stop looking for answers that nobody is able to resolve.
Stay connected with your partner, friends, and family members.
Take care of your mental health. Try deep breathing exercises to avoid anxiety and stress caused by negative news.
Make some time to unwind your mind. If possible, take breaks from scrolling down to social media or watching the
Do not let fear drive your anxiety, ask for support when required.
Tips to Manage Headline Anxiety
In order to manage or cope with headline anxiety, you can also try these below-mentioned strategies:
We live in an uncertain world. Therefore, it is really important to stay connected with friends and family members; it will help in improving compassion and will provide protection to your mental health.
In order to have a sense of control over your thoughts and worries, it is really important to reframe your thoughts. You can reframe your thoughts by practicing deep breathing, thinking positively about the situation, watching reliable sources, and challenging your negative thoughts.
In order to manage anxiety caused by watching or reading negative news, limiting your media exposure is the best way to deal with it. Instead of watching the news all the time, you can do something productive or interesting. You can invest your time in gardening, cooking, meditating, and more.
As you work on managing your headline anxiety, do not hesitate to ask for support. If you're not able to cope with such feelings, you can always reach a mental health advisor.
To connect with a mental health professional from BetterHelp, click here.
I hope this blog helps you to manage headline anxiety since there are so many ongoing issues around the world. Comment down your views on the same. For more such mental-health-related content, connect with us on all social media platforms.
Till then, take care and stay safe.