News
Mental Health Updates: Discover New Ways Of Living In Pandemic
Last Update on November 30, 2020 : Published on November 30, 2020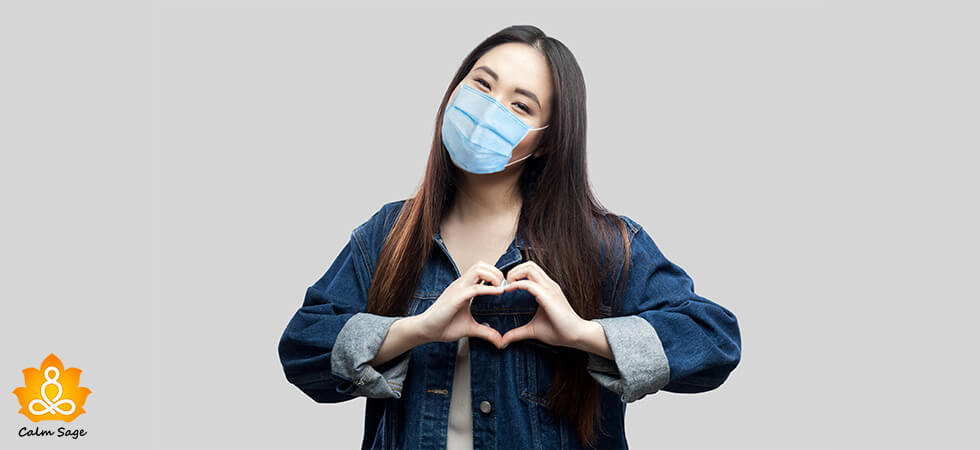 For ages whenever November approaches we either think of it as celebration time. But it's also time to be proactive with volunteering for awareness days like- work kindness day and stress awareness day. But this year, the month of November was the focus of discussion as the first case of COVID-19 dates back to November 17, 2019. This means that it has been a year since the pandemic began. The current situation is such that nearly 60 million+ people have been diagnosed with it.
The impact of COVID is not only seen on the physical health of people around the globe, but also on mental health. That is why a large body of research has directed its focus on COVID-19 and mental health. Some of these latest mental health updates have suggested new, scientific, and simple lifestyle changes through their studies, which help minimize the ill impact of COVID on your overall wellness.
Also Read: Is Coronavirus Lockdown Bringing Smiles or Causing Stress in Families?
But generally, these mental health updates are not easily accessible. So, here we have compiled some of the recent mental health updates that focus on "COVID-19 and mental health" for you.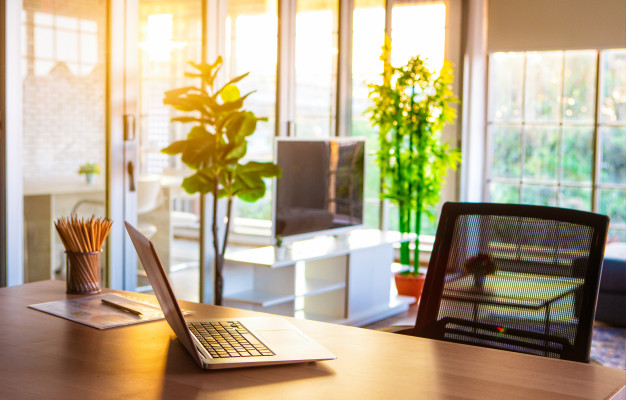 Role of Greenspace and Greenview in Fighting COVID-19:
Mental Health Research:
A study published in Ecological Applications suggests that nature around one's home may help mitigate some of the negative mental health effects of the COVID-19 pandemic.
An online questionnaire survey completed by 3,000 adults in Tokyo, Japan, quantified the link between five mental-health outcomes (depression, life satisfaction, subjective happiness, self-esteem, and loneliness) and two measures of nature experiences (frequency of green space use and green view through windows from home). More frequent greenspace use and the existence of green window views from the home were associated with increased levels of self-esteem, life satisfaction, and subjective happiness, as well as decreased levels of depression and loneliness.
Implying This Mental Health Discussion To Your Life:
Add a small greenspace or a positivity radiating plant in your surroundings to beat off the pandemic blues.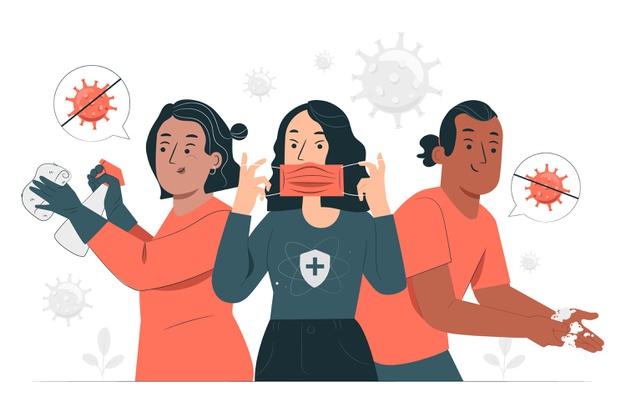 Role of Coping Strategies in Reducing Mental and Physical Health Impact of COVID-19
Mental Health Research:
According to new Penn State research certain coping strategies can help offset pandemic's mental health hits. This includes coping strategies like wearing masks, maintaining social distancing, focusing on self-care, seeking support when we need it, and choosing activities that keep us moving forward which were linked with positive mental health. The data comes from 442 participants who ranged between the ages 18-90.
Implying This Mental Health Discussion To Your Life:
Follow the guidelines issued by governing bodies and bring your focus on self-care. Here is a small self-care guideline for you:
5-Min Activities
Take Deep Breaths: They will allow you to stay in control of yourself.
Do Stretching: It will relieve the muscle stiffness.
Listen To Your Favorite Music: This will release happy hormones in you.
15-Min Activities
Do Meditation: There is no better way to be in the present than meditating.
Maintain a Daily Journal: Being grateful will bring positivity to your life.
Read a chapter of A New Book: Reading a book keeps you productive and happy.
30-Min Activities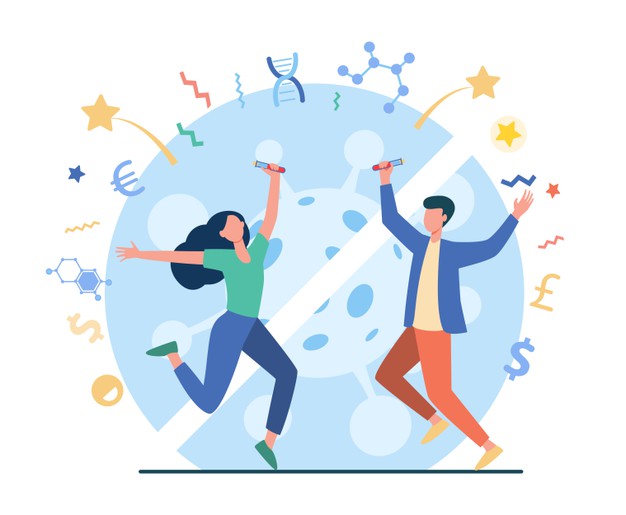 Role of Your Perspective in Safeguarding Your Health During Pandemic
Mental Health Research:
To learn about how young people aged 16-24 are reacting and responding to the dynamic shifts that the year 2020 has to offer, the team at Global Insights surveyed and interviewed more than 8,000 young people aged 16-24 across 15 countries. The results came out surprisingly optimistic.
Christian Kurz, Senior Vice President, Global Consumer Insights.
"These findings demonstrate that while the future remains uncertain, young people are reflecting and crave stability, but remain excited and eager to make the most of what comes next."
The key findings of this study were:
80% of young people said that physical and mental health will become a major area of focus while people's lives go forward.
Surprisingly, 80% believe this year will result in more openness and acceptance of mental health issues going forward. Now that's how being optimistic sounds like.
90% of global youth say they are more motivated than ever to "make the most out of what comes next." And that is something we can all be excited about.
Implying This Mental Health Discussion To Your Life:
"Sometimes when you're in a dark place you think you've been buried, but you've actually been planted."
So, think of these difficult times as your growth opportunity. It might seem too much at first, but by building on your support system and asking for help when needed it can be achieved.
Role of Healthy Lifestyle While Working Remotely During Pandemic
Mental Health Research:
Different researches are indicating that managing the pandemic and work-life has been taking a toll on mental health and the overall well-being of employees. That is why it is important for both the organization and the employees to spare some time and focus on their mental health. American Psychiatric Association has even given a guideline on "How Do I Maintain My Health And Wellness While Working Remotely?" Which includes measures like:
Keep a regular schedule.
Stay connected with family, friends, and support groups.
Exercise and stay active.
Set boundaries on work schedules.
Show empathy towards our employees.
Be there for each other and keep checking in.
Implying This Mental Health Discussion To Your Life:
Make a daily routine for your working hours and abide by it to keep unnecessary stressors out of the lane. Plus, be in touch with the ones you love as they might help you feel connected.
Watch the full webinar here:
Who can use these findings?
The new ways of living as suggested by these studies can be implemented by everyone as well are currently sailing in the same boat (to an extent). According to mental health expert caregivers, front-line staff, students, and those who have already been diagnosed with it especially need to take care of their wellness. The population mentioned above is at a slightly higher risk of developing mental health issues.
So if you know someone who has been through COVID or is anxious about the whole situation, call them up, normalize talking about mental health, and share these findings with them.
Which mental health update are you going to imply in your life and if it makes a difference even by 1% share with us in the comments section.
Thank you for reading!!!