Wellness Guide
Feeling Post-Vacation Blues? These Tips May Help Avoid End Of Vacation Blues!
Last Update on August 29, 2022 : Published on January 2, 2022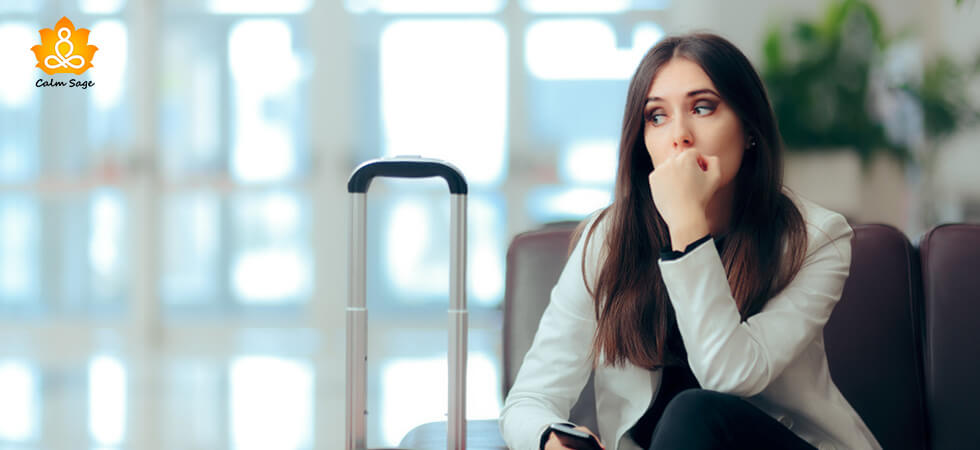 Ah, home sweet home! The feeling of returning home after the end of your vacation can be refreshing but at the same time, the feeling can turn into sadness and depression.
The weeks leading up to the vacation can be fun, as the anticipation builds. The vacation itself can be enjoyable but there are people (myself included) who feel terrible dread and anxiety at the thought of the end of vacation.
This feeling can be called post-vacation blues or post-vacation depression. Even though post-vacation depression is not an official mental health condition, the feelings this condition brings are real.
Let's take a look at what causes post-vacation blues, its symptoms, and how you can prevent as well as overcome post-vacation depression.
Why Do You Feel Depressed After A Vacation?
Vacations are good for our mental health, yes but for many people, vacations are just a temporary relief from their daily stress.
Vacations allow you to recharge yourself, unwind, and become more mindful. However, vacations don't last long. When the vacation is over, many people return to their usual feelings of stress and anxiety as they did before leaving for their vacation.
Trust me, it's not uncommon to feel a little depressed after coming home from vacation and post-vacation depression can manifest in different ways.
Some post-vacation blues symptoms can include:
Stress
Anxiety
Lingering sadness
Irritability
Lack of focus
Sleep troubles
Many studies have shown that these feelings or post-vacation symptoms are common and most people tend to feel happy before a vacation than at the end of a vacation.
How To Prevent Post-Vacation Blues?
The good news is that you can prevent post-vacation depression! These tips may come in handy:
1. Organize Before You Leave
Nothing can ruin your mood than coming home from vacation to a messy and cluttered home. A messy home doesn't really speak, "Home Sweet Home", does it? Before you leave for your vacation, make sure that your house is organized, there are fresh towels in the bathroom, fresh sheets on the beds, and so on.
2. Plan A Smooth Transition
If you can, try to plan your vacation so that there is a gap of a few days to help you adjust to your routine before you need to return to your normal life. On these transition days, you can finish grocery shopping, unpack, or finish laundry. Just give yourself some time to adjust before everything goes back to as it was.
3. Plan Something Fun Before Leaving
Before you leave for your vacation, plan something fun to look forward to when you come home. You can plan a lunch out with your friends, or a movie with your loved one. It doesn't have to be expensive, just something that you look forward to after coming home from vacation. The event doesn't have to be the next day either. A week or a month later I can do it!
4. Keep A Journal
Memories fade eventually, so try to spend a few minutes every day during your vacation journaling about your activities, adventures, and experiences. This will help you revisit your vacation years later. Write what you were thinking all day, what inspired you the most, the moments you'll forever cherish in your journal.
5. Plan For Downtime
I know that planning for adventures and activities while you're on vacation is tempting but did you know that having a 'relaxing vacation' can make you feel happier than having a vacation where you've crammed activities in? If you want to prevent post-vacation blues from hitting you, try to plan for some downtime during your vacation.
How To Overcome Post-Vacation Blues After The End Of Vacation?
What if you're already back home from vacation and then your post-vacation blues hit? Don't worry, the following tips can help you overcome your end of vacation blues:
1. Connect With Your Loved Ones
If you're experiencing post-vacation blues, then you can try to connect with your loved ones and share a meaningful day with them. Share your experiences with them, reconnect with the world you left behind when you went on vacation.
2. Go On A Detox
Vacations spoil us and we often tend to overindulge during our vacations. After coming home from vacation, go on a detox. Keep yourself hydrated if you've been traveling by air and if you're experiencing jet lag, then taking melatonin supplements may help.
3. Share Your Memories
Who wants to come back from a relaxing vacation? And if you're not ready to leave the memories of your vacation behind, you can share your memories with others. If you're artistic, then you can try to revisit your memories by painting about your experiences.
4. Spend Time Outdoors
When you spend time outdoors, you will see a change in your mood and stress levels. Spending time in nature can also help improve your emotional, mental, and physical health. So after you come home from vacation, try to spend some time in parks or forests near you.
5. Change Your Routine
One of the benefits of vacation is that you get to discover and experience something new. Home is familiar so to change the familiarity of home you can try to explore something different and unexpected in your hometown. Go to a new restaurant or go on a tour of your hometown.
6. Practice Gratitude
Vacations are a wonderful way to focus on expressing gratitude and think positively. Being on vacation can help improve your behavior as well. So when you come home after vacation, you can practice gratitude and reflect on the life you're granted.
What To Do If Depression Lingers?
If the symptoms of depression last several days or more after coming home from vacation, you can consider seeking help.
Many times, post-vacation blues can uncover challenges in your life that you may not have noticed before. Professional support and guidance can help you deal with them.
Feeling anxious and depressed post-vacation is common, more than you realize and with the right steps, you can prevent post-vacation blues from affecting your life. While post-vacation depression may not be recognized as a formal mental health condition, the feelings that this condition brings are real and valid.
If your symptoms of depression persist, please contact your therapist or seek help from a professional. You can connect with BetterHelp or other online therapy services or email us at info@calmsage.com.
If you need to talk to someone immediately, you can get help by connecting with National Suicide Prevention Lifeline at 800-273-8255, The Trevor Project at 866-488-7386, or iCall at +91-91529 87821
You are not alone in feeling this way! Let us know in the comments below if you have ever struggled with post-vacation blues and how you dealt with them.
Take care and stay safe!