COVID 19 LockDown Guide
How Online Status Indicators Impact Our Behavior?
Last Update on May 19, 2022 : Published on April 17, 2020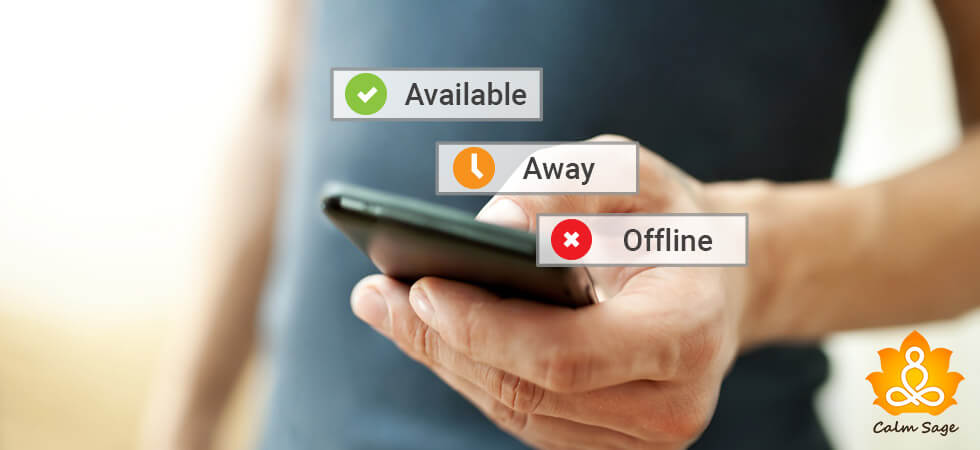 How important is our online status? Since most of us are typically working from home, let's consider a common scenario of Skype that prevails in an office setting. As an unsaid courtesy, we change our online status to Away and then probably mention Lunch in Mood message just to indicate to our colleagues and bosses that we are away for lunch and shall presume to work soon. This scenario would give you a glimpse into how important the online status indicator is.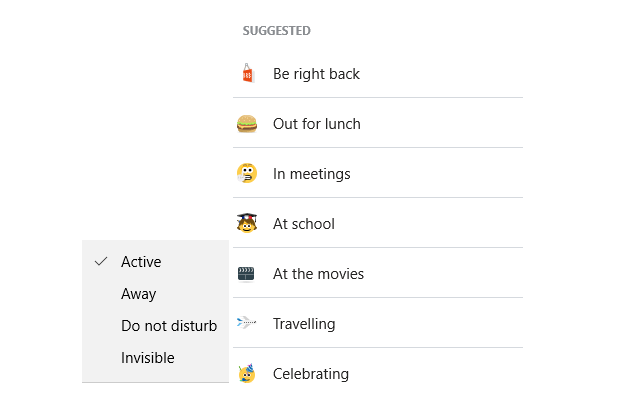 Does it matter when you see a friend or colleague online on a website or an app that supports online status indicators? Let's try and put it this way –
In this coronavirus pandemic, when most of us spend the majority of our day online, how crucial is our online status? How important is an online status indicator? We'll cover this during this blog and answer several other such questions. But, let's first see a startling discovery that the researchers at the University of Washington made –
University of Washington researchers found that many people misunderstand online status indicators but still carefully shape their behavior to control how they are displayed to others.
Source – UW NEWS
Out of several participants, many suspected that someone did notice their online status. While some of them logged into an app or website, only to check someone else's online status. And, then some participants claimed to have changed their behavior or settings since they were trying to avoid someone.
Sharing Information – Liking And Posting VS Online Status Indicator
When you share information by liking or posting it, you somewhere have control over that information. But, it's a different game with online status indicators. In the case of online status indicators, no explicit direction is taken from the user.
So, does that mean from the point of online privacy, this could be something that we need to worry about? Knowing that notorious technical masters are sitting out there who don't leave a stone unturned to misuse your online identity, how much should we worry about online status indicators? Let's zoom in!
Can Online Status Indicator Make Or Break Interpersonal Relationships And Identity?

Consider this example – Seeing that you are online, a member of your team is continually trying to be in touch with you for a particular document regarding a project but doesn't get a reply. Wouldn't that be rude or a little irresponsible, especially if it's an urgent deadline you guys are working on? It would not look good on your part.
Now with the above scenario, the question- does online status indicator have any role in making or breaking interpersonal relations or your own identity for that matter is entirely legit, isn't it?
Giving a befitting reply to several questions like these, Camille Cobb, a postdoctoral researcher at Carnegie Mellon University, said that good privacy hygiene and online security also includes thinking how your online presence is vital for your interpersonal relationships and how your online presence can help you create identities that you want.
Role Of Online Status Indicators Amidst Coronavirus Pandemic
With everyone at home and, most of us working from home, online status indicators seem to have great significance. These can help us understand the behaviour of a person who is online. One example of how one must inform of online status on Skype is already given above. Also, family members can put status like available to make other family members informed that they are OK.
Some Other Key Takeaways From The Research Which Also Make Us Self Reflect
How aware are we of the apps that use online status indicators? For instance, in this research, when asked if Google Docs uses an online status indicator, 40% replied in a no, whereas 28% weren't sure.
Do we know how to use online status indicators in these apps correctly? During the research, almost 28% of the time, participants gave up before they even found the correct settings.
In The End
The research inherently depicted that people adjust themselves as per technology, and it's not the other way round. To enunciate this, Lucy Simko, a UW doctor, added that people choose to go online not just to show that they are available for work but because this online status is the right projection of their identity.
In the end, the research drove a very valid point and suggested that we have a sense of balance in a way that the privacy of people is not compromised. They are allowed to share statuses whenever they want, and their statuses are not abused.
More Articles About COVID-19 LOCKDOWN GUIDE:
COVID-19 LockDown Guide: Dealing With Your Anxiety the Right Way