COVID 19 LockDown Guide
6 Ways To Improve Work-Life Balance When Working Remotely
Last Update on May 4, 2021 : Published on May 4, 2021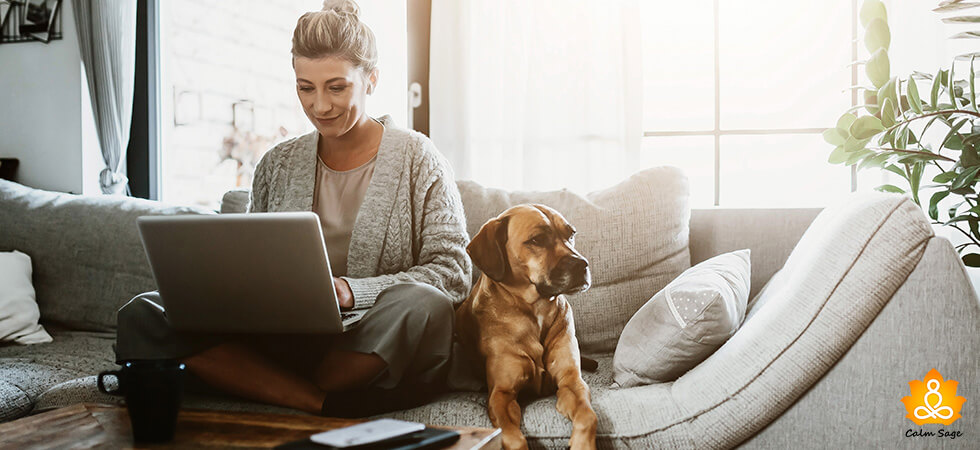 Work is an important part of our daily routine and plays a vital role in all of our lives. In these difficult times, working from home has become the new normal and many of us have forgotten how to separate work from our personal lives in the process.
With the onset of the COVID-19 pandemic, millions of people all over the world had to move their offices to their homes. This was new to most of us and while this transition was difficult and challenging, it was reported that almost 65% of people saw an increase in their productivity since they started working remotely.
In this article, we'll explore the importance of keeping a healthy work-life balance especially when working from home, the impact of working remotely has on our mental wellness, and how to improve work-life balance.
Related: Brain Hacks To Improve Focus While Working From Home!
The New Normal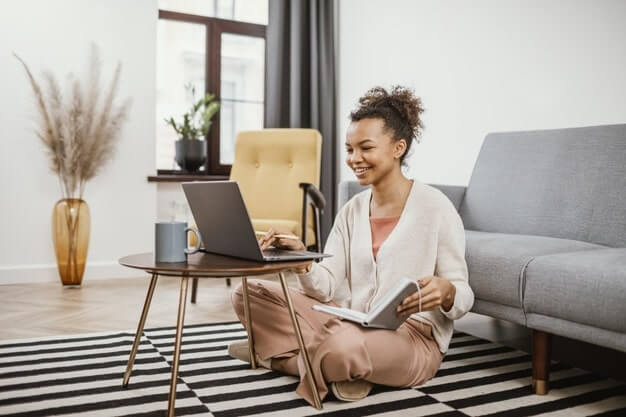 Before the global pandemic hit the world, working from home was an intentional act. But when the COVID-19 pandemic hit, millions of people had to move their offices to their homes. For many, working remotely in the pandemic wasn't a viable option.
Everything, from offices to schools, suddenly went online. This transition caused a lot of discomforts when it came to accessing classes and meetings online. This caused an unexpected loss of everyday routine and many people had to adjust to a new normal, one they had no experience with.
Add to this, many people were isolated without any physical contact with their colleagues, coworkers, friends, and even family. This forced isolation along with the stress of the pandemic caused anxiety and stress to spike. The stress of managing work and life in this new normal took a toll on the mental wellness of many people.
Related: COVID-19 LockDown Guide: Make Your Work From Home Stress-free
Impact Of Remote Working On Mental Health
As I mentioned above, almost 65% of people reported an increase in productivity and an improved work-life balance during COVID. Despite working remotely, getting to spend time with family, and not having to deal with commuting daily, many people still experienced burnout.
Working from home can make it a little challenging to separate work from your personal life – especially when your partner and/or children are at home all the time.
While under normal circumstances (pre-pandemic), feeling isolated and lonely was common with people who worked remotely, in this new normal having to stay home and not being able to interact with others, loneliness and isolation can become a more serious problem when it comes to your mental wellness.
One thing you need to understand is that keeping a healthy work-life balance when working remotely is more than just juggling the two aspects of our life. Work and life are two distinct aspects and can change daily depending on how differently an individual leads their lives.
Also Read: 5 Mental Wellness Tips To Keep In Mind
The Importance of Work-Life Balance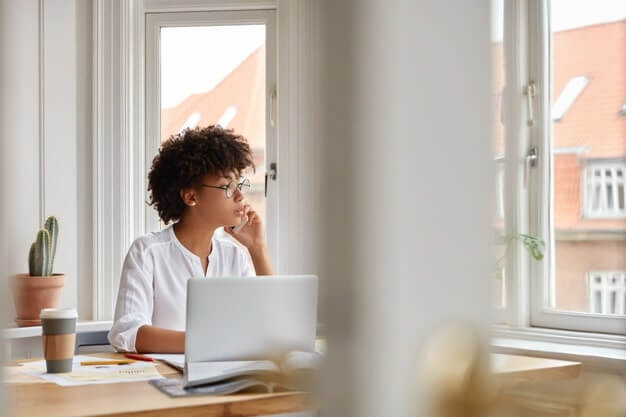 Work-life balance importance is something that we cannot ignore for the sake of our mental well-being. Maintaining a healthy work-life balance can not only impact our productivity but also our relationships with others and overall health.
Encouraging a healthy work-life balance guarantees an improved employee performance, higher job satisfaction, and increased productivity. Other benefits of keeping a healthy work-life balance when working from home can be:
Fewer health risks
Lower risk of burnout
Improved focused
More employee engagement
Higher motivation
Related: How To Motivate Yourself When You Don't Want To Work
How To Improve Work-Life Balance?
The coming months, or even years, promise to bring a change with them. Many schools, universities, and corporations have already gone online and in such cases, finding a work-life balance should be an integral part of your long-term overall wellness plan.
Here are some ways you can improve work-life balance, improve your productivity, release stress, and avoid burnout in the long term.
1. Create A Schedule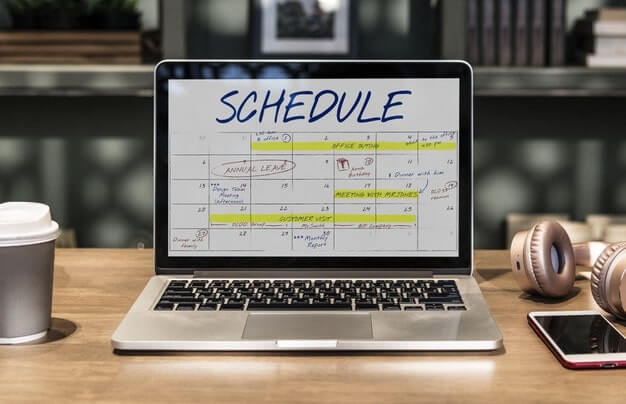 Even if your workplace does have a strict schedule, it is important to create your own schedule and stick to it. Keeping a regular schedule can help you improve your productivity and performance.
It can also help you focus on one task at a time and this way you can take some time at the end of your day to focus on non-work things.
Related: How To Set Healthy Boundaries For Yourself & Keep Your Energy Intact
2. Take Breaks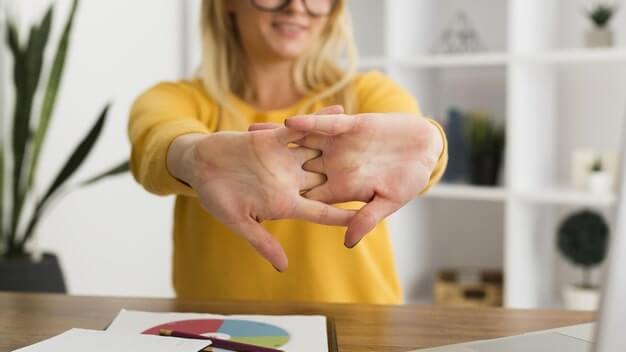 When we're working from home, we often forget to take breaks in between tasks. We move from one task to another without taking a break which is not healthy. Jumping from one thing to the next doesn't give us time to reflect and regroup.
Spend at least 10-15 minutes (every hour or so) sitting with your family or away from your workstation. Unplug from work- this includes phones and emails – and just relax.
Related: Learning Mindfulness: How to take a Mindful Coffee Break
3. Get Some Fresh Air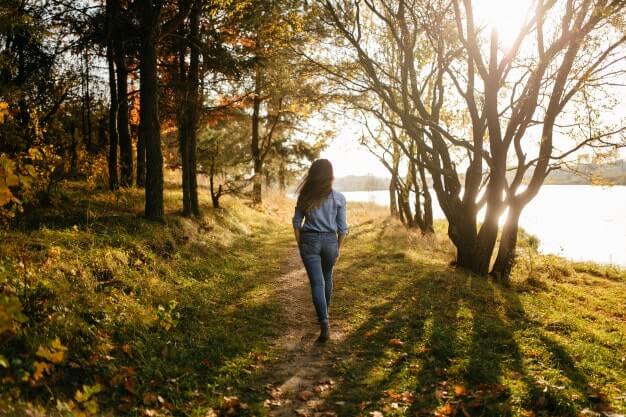 Staying all cooped up in your home working can make you feel stressed and anxious. Getting some fresh air in the middle of work now and then can improve your productivity, decision-making skills, and improve your focus.
Go out in your garden, sit on your balcony, or open a window.
Related: Vitamin D and Your Health | The Magic of Sunshine That You Need
4. Take Some Time Out For Yourself
Every day, take some time out for yourself. Self-care is an important part of keeping our overall wellness well-maintained.
Taking some time out can give you the energy to focus on your next tasks without you feeling stressed. Exercise, find a hobby, meditate, or listen to music – do what makes you happy and relaxed.
 Related: 7 Self-Care Rituals & Wellness Trends From Other Cultures You Can Try
5. Take Vacations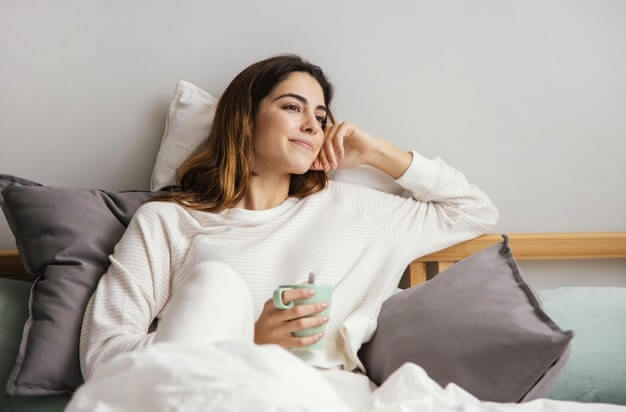 Even if the pandemic threw us a curveball and made us cancel our vacation plans, it's still important to take vacations – or staycations, in such cases – to make sure you recharge yourself.
On average, a person works at least 6-7 hours a day per week, remotely. This constant working can cause you to feel burnout and lethargy. Take a couple of days each month to give your brain a rest.
Also Read: Best Place To Sit When You Are Working From Home!
6. Keep News Intake To A Minimum
While it is good to stay updated on the current news, try to keep the news intake to a minimum. Constant intake of negative news can increase your stress levels and anxiety and can make you lose your focus.
Get Help
Sometimes, taking a break from work isn't enough. It's okay to not feel okay. These are stressful times and it's okay to be nervous, anxious, overwhelmed, and stressed.
Just keep in mind that your mental health is as important as your physical health. If you're facing difficulty with maintaining healthy well-being, then reach out to a mental health professional.
You can always reach out to us at info@calmsage.com or connect with us on our social media pages.
Working from home has its benefits and downsides and while adjusting to this new normal is a struggle, you need to remember that you are not alone. Even if you're used to the new normal, doesn't mean that working from home is any less challenging or stressful than before.
Maintaining a healthy work-life balance is important not for your productivity and performance but also for keeping a healthy mind, body, and soul.
I hope this article helped you understand how to improve work-life balance when working remotely and what impact it has on our mental wellness and productivity.
Be kind to yourself and stay safe.
Next Read:
Workplace Wellness | How to Deal with Stress on the Job
Mind Your Body Posture while Working from Home for A Healthy Life