ADHD
How To Help Kids With ADHD Succeed In School?
Last Update on August 4, 2022 : Published on July 5, 2022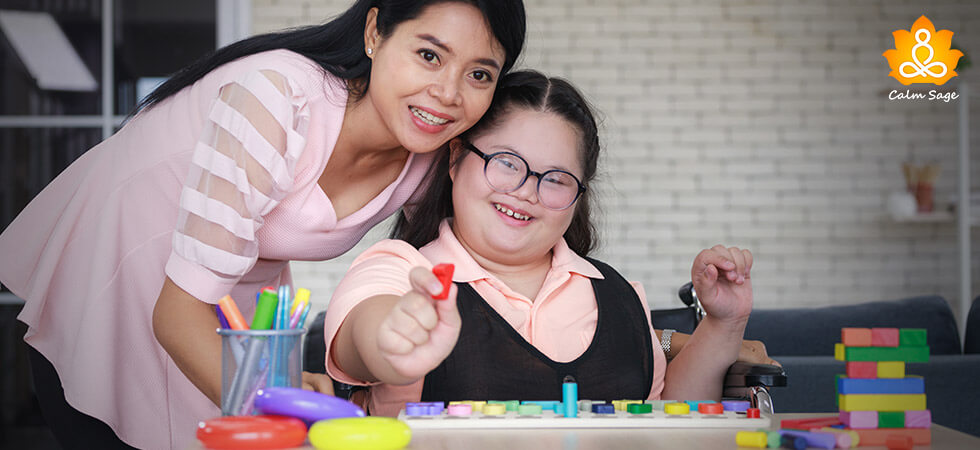 Attention deficit hyperactivity disorder (ADHD) is being diagnosed in children and adults at an increasing rate. Children are more susceptible to developing ADHD than adults. In fact it's more challenging for a child with ADHD to succeed in life because ADHD hits them right at the age when they begin to build their foundation.
Most children develop ADHD at the age of 2 to 5 years, which is when they begin going to school, learning new skills, and developing motor and social skills. Kids with ADHD find these simple tasks very difficult to comprehend because of their issues with attention, impulsiveness and concentration.
Schools are a big part of a child's life and when those years don't run smoothly, the child begins to experience psychological distress. Imagine how difficult it must be for a young child to deal with such distressing emotions. We, as parents/guardians, are responsible for making sure that kids with ADHD are provided with the help they need to succeed in school so that they can eventually succeed in life.
In this blog we will be discussing various ways we can help a child with ADHD have a smooth and productive school experience. Let's look at some strategies for students with ADHD…
How To Help A Child With ADHD In School?
Before beginning with ADHD teaching strategies we need to understand that ADHD kids are already vulnerable and confused as to why they are not like other kids. In many cases teachers fail to understand that the ADHD child is going to be inattentive and disturbed in class.
We will have to keep the ADHD child's challenges in mind and treat them with a lot of empathy and compassion. Here's a list of some common challenges an ADHD child deals with in school;
Forgetfulness in class
The tendency of misplacing their belongings in school
Easily distracted in class
Poor organization and time management skills
Trouble following teacher's instructions
Poor concentration and motivation to study
Now you know why school is difficult for children with ADHD? To help kids with ADHD in school good teaching strategies for students with ADHD should be put to use. Other than good ADHD teaching strategies, there are various other things that you can do to help a child with ADHD.
Let's have a look;
1. Know the ADHD symptoms:
the first step towards helping kids with ADHD is to know what ADHD looks like. ADHD involves inattentiveness, impulsivity, hyperactivity, poor concentration & time management skills, very jumpy in class (can't wait for their turn), etc.
2. Individualized Education Plan (IEP):
to help a child with ADHD you can look up for the Individualized Education Plan and see if the ADHD kid can use it to their benefit. An IEP can help kids with ADHD by providing them with extra time during tests or remedial classes, or anything that helps an ADHD child to do better in school.
3. Inform adults about ADHD children:
in order to help an ADHD kid do well at school, you need to inform adults around your child about ADHD so that we can all come together and create a growth-promoting environment for kids with ADHD in school & at home.
4. Have a routine:
students with ADHD already struggle with organization and management issues, having to make decisions everyday will only increase their difficulties. The best way to help students with ADHD is to help them create a routine.
5. Teach time management skills:
children with ADHD struggle with time management a lot, in fact they have time blindness which makes it even more difficult to keep a track. Help them develop some time management skills and motivate them to consistently practice those skills.
6. Motivate them to play a sport:
engaging in sports does not just solve a recreational purpose. It can also be used to help kids with ADHD to manage their impulsivity and hyperactivity.
7. Help them learn organization skills:
it's very difficult for an ADHD child to be organized but you can help them. Make them take organization lessons and make sure that they practice organizing their things on their own. They can begin with using a calendar to note down their tasks and assignments.
8. Always encourage and motivate them:
ridiculing children With ADHD about their issues will only worsen their condition. The best way to help a child with ADHD is to encourage and motivate them to work harder and celebrate even their small wins to remain motivated.
9. Seek professional help:
if you even doubt that a kid has ADHD, the best thing to do in order to help a child with ADHD is to encourage them or their parents to seek professional guidance.
Connect With A Professional Today!
That's All Folks!
I hope you found this blog about how to help a child with ADHD succeed in school helpful, informative and thought-provoking.
Do share this blog with your friends and family who are teachers or are raising an ADHD kid. I am sure these tips on how to help ADHD students in school will help them help their ADHD Child.
Thanks for Reading.
Take care and be safe.