Motivation
7 Tips On How To Help Your Loved One With Addiction
Last Update on August 25, 2021 : Published on November 9, 2020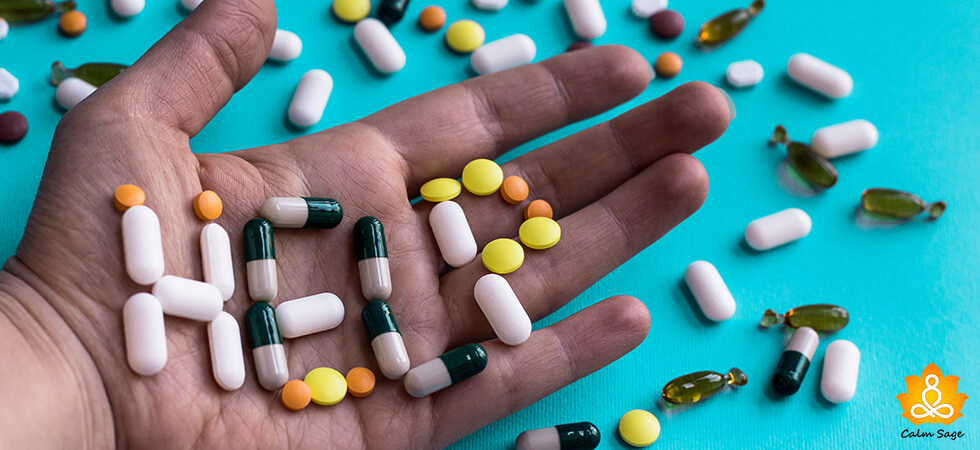 Addiction is dangerous, not only for the person consuming intoxicants but also people around them. You just cannot bear the sight of your loved one getting dissolved in negativity and continuous addicted behavior. Such addiction towards alcohol, drugs or other substances stands as a barrier in daily life activities and brings other financial or legal problems in hand.
Not to forget, physical and mental health also get heavily impacted. Thus, if you are willing to help someone with addiction, keep the ideas and tips in mind that we are sharing today.
Helping Your Loved One To Recover From Addiction
1. Educate Yourself About The Condition
If you can see your loved one going through substance abuse then start educating yourself about the addictions. SAMHSA.gov or Substance Abuse and Mental Health Services Administration by the U.S. department of health and human service has an excellent library to gather information about addiction. Find the types of substance, causes, stories, treatments, references and support in one single place.
If you wish to connect yourself to an online therapist for personal discussion, drop us an email at info@calmsage.com. You can check the
top Online Therapy programs
.
2. Identify The Signs & Undergoing Problems
There are various signs of addiction which usually go unnoticed amongst the mass population but if you really care about someone, keep an eye on the warning signs and identify the issue before things fall apart.
Drastic change in behavior like always showing up late on work, disappearing from important meetings and not being punctual anytime and anywhere.
Experiencing sudden mood swings like energetic on some days and suddenly lethargic at another moment.
Finances are concealed as most of the addictions drive people to lie, borrow, beg or steal so that they could buy intoxicants without letting anyone know.
3. Your Intervention For Treatment Matters
Although intervention may bother your loved one alot and they may want to stay distant from you but this is required to calm the severity of the condition. The person might also be scared of changing himself or be hesitant to try anything new.  However, you must encourage them to seek treatment by:
Taking actions urgently. It is because if you delay the treatment, the recovery becomes harder. You may need to be very strong for the decision and must also sideline all the excuses by patient.
Instead of intervening alone, ask someone to help you out. It could be your other family members or friends whom the addicted person also agrees to listen to.
4. Start With The Support Process
Helping someone with addiction is a great deal. Once you are strong enough to undertake the treatment for them, offering help in the next step. This help could be in different terms like:
Financial support for treatment
Emotional support during the recovery
Personal assistance to the patient so that they don't get distracted in between the treatment process.
5. Get Counseling For Yourself
Who said counseling is only for the addicted person? Counseling is a great way to manage yourself when you have the responsibility to manage your loved one. Talking to a close family member may get you good advice but counseling with a professional is highly recommended. After all, there is a difference between therapy and advice and one must adhere to it. Reach out to us to connect you with an expert by dropping an email at info@calmsage.com.
Start Your 30 Days free Trial for Therapy
Disclaimer: As BetterHelp Affiliate, We may receive compensation from BetterHelp or other sources if you purchase products or services through the links provided on this page.
6. Don't Rescue The Addict
It is heart wrenching to see your loved one going through the consequences of treatment. They may be in pain, crying or facing mood swings but understand that this is a process. You can always discuss the issues with your counselor as well as the concerned doctor but there is no chance to melt down and rescue them. Sometimes you pay for legal services as well as fines to save them from punishment but you can try avoiding the same repeatedly. Let the person go through the consequences for his actions.
Understand That Recovery Is A Process, Take Care Of Yourself
During the recovery process, there are many times when you feel breakdown within you and wish to leave the situation. However, you must remember that this recovery is a long process and your patience is the only key to save your loved one. Include exercises, yoga, meditation and hobbies that can keep you going in your everyday schedule.
Note From Author
We understand that helping someone to recover from substance addiction is a tedious process, all of your efforts are highly applauded. We also want to remind you that you are not alone! Many people are battling addiction and their loved ones are keeping up with them, so brace up and keep moving. Moreover, we are always here to back you up. For more support, drop us a line at info@calmsage.com.