Therapy
Mini-Guide: Interpersonal Psychotherapy for Depression
Last Update on January 20, 2022 : Published on October 15, 2020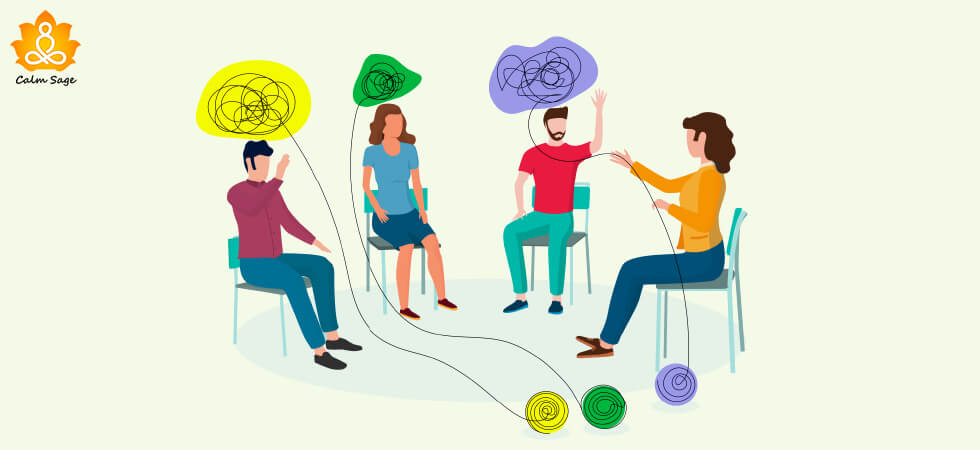 Interpersonal therapy for depression is a therapy focused on improving relationships with you and your relationships with other people. Interpersonal therapy is based on the fact that improving personal relationships can resolve psychological problems. According to psychological researches, the reason for depression is not always a relationship or any bad event that happened in life.
Meanwhile, depressive symptoms can impact relationships and create more problems. However, interpersonal therapy for depression works in communicating and addressing the actual needs or problems which are related to depressive symptoms. Psychologists state that IPT is much more effective than antidepressant medications prescribed for the treatment of depression.
How Interpersonal Therapy Works?

IPT for depression basically begins with an interview session with the therapist. The therapist evaluates all the issues and problems as per your description; the therapist tries to identify goals and then creates an outline for the treatment.
With the beginning of the therapy, your therapist includes you in addressing and focusing on the key issues for the resolution. IPT for depression lasts up to 20 weeks of hour-long therapy sessions.
Regardless of finding the actual reason for the depression, IPT is more than finding the origin of current behavior and feelings too. This point makes IPT different from other types of therapies. IPT along with symptoms also focuses on the current situation.
The therapist tries to resolve them as they arise so that the depressive symptoms do not complicate your personal relationship anymore. This point is responsible for people coming, talking, and acting upon the situations in an improved way. IPT brings out some of the common changes that you can observe in yourself after or during Interpersonal Psychotherapy for depression.
Such changes are divided into four main categories:
1. Role Transition
Role Transition comes into the picture when there is a beginning or ending phase of marriage, relationship, or disease.
2. Role Dispute
Role dispute comes into the picture when there is a lot of struggle in relationships.
3. Complicated Bereavement
Unresolved grief or death of a loved one is referred to as complicated bereavement.
4. Interpersonal Deficit
Interpersonal deficit comes into the picture when the absence of a major life event is a cause of depression.
The therapist tries to identify events related to your depression and creates an outline out of those. Later, the therapist tries to manage your symptoms with the introduction of new skills which brings out positive changes. The person undergoing Interpersonal Therapy is encouraged to be part of social activities that act like a phobia or stress. With the introduction of these coping skills, IPT works and removes all the depressive symptoms present.
Disorders Treated By IPT

Due to the positive results and effectiveness, IPT can also be used for various disorders like:
Borderline personality disorder
Depression caused by diseases like, HIV
Depression caused by the outcome of caregiving
Dysthymia
Panic disorders
Phobia
Marital disputes
Substance abuse
Protracted bereavement
Is IPT is an Appropriate Therapy Option for Me?
As per therapists, IPT is a very well-studied branch of psychotherapy among all therapies. It focuses on improving current relations which constitutes the major depressive symptoms. The therapy is goal-oriented and time-limited which introduces various patterns, solutions, and coping ways to the person experiencing depression.
Other types of therapies like IPT are Cognitive Behavioral Therapy, holistic therapy, psychoanalysis, and integrative therapy. The effectiveness of all such therapies completely based on the type of IPT you are undergoing and the severity of the depressive condition.
I hope this blog helps you to understand Interpersonal therapy for depression briefly. Comment down and let us know if you have any further queries regarding Interpersonal psychotherapy. For more such informative content, follow Calm Sage on all social media platforms.