Parenting
Jellyfish Parenting Style: Let Your Child Take The Lead!
Last Update on May 12, 2023 : Published on May 14, 2023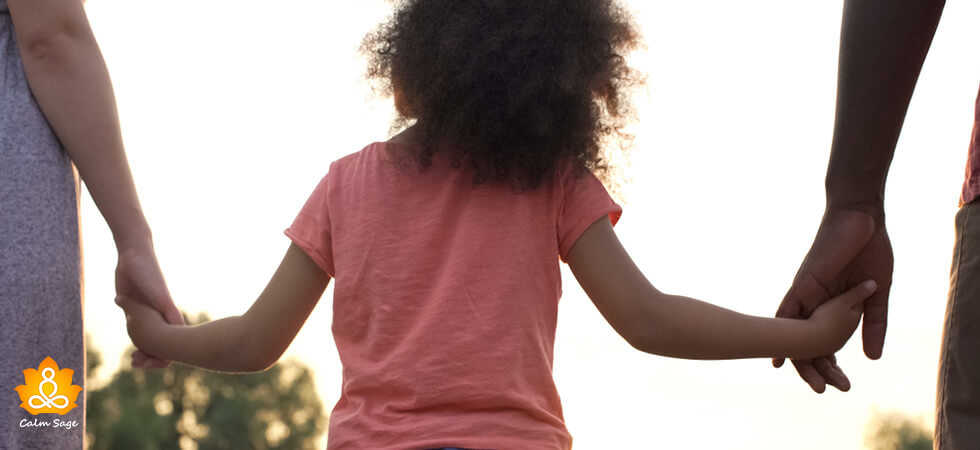 Have you ever allowed your child to take the lead but still controlled their actions to influence a better parenting module? Well, if you have done so, you might be raising your children the right way! Making your children independent and controlling their actions at the same time can be key to raising positive and robust children.
Talking jellyfish parenting is a bit different parenting style because it allows the parents to lay back and relax while raising their children!
Isn't it strange? Like no parent can ever feel relaxed while parenting their children positively! But the jellyfish parenting style lets you do so! In this blog,
let us explore what exactly jellyfish parenting means, the pros and cons, and how it is different from other well-known parenting styles! So, let's get started…
What is Jellyfish Parenting?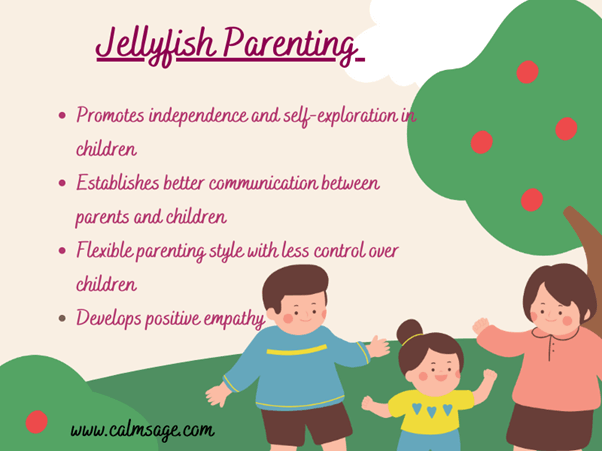 You might be a jellyfish parent if your parenting style is more about routines, rules, structure, and consequences. A jellyfish parent goes with the flow and lets their children take the lead so that they can learn about challenges and wiggle hard to overcome them. This parenting style is more about flexibility in terms of schedules, rules, and consequences (which are rare).
A jellyfish parent tries to communicate with their children to deal with their behavior. This helps in developing positive empathy on both ends. Additionally, it helps establish a connection and attachment between parents and children. It's more like establishing a friendship-like bond with your children. But do you know there are various pros and cons of adopting such a flexible parenting style? Well, let's explore this in the next section.
Importance Of Jellyfish Parenting in Today's World
Jellyfish parenting works quite effectively in today's world because it helps us gain a flow within a family with fewer complaints. Since it is a very flexible and relaxed approach, it can help parents and children achieve a healthier routine, goals, and commitments within the timeline. As our children grow, we wish to see them more independent and confident, with the help of this parenting style we can achieve that.
The best part about jellyfish parenting is that it keeps the connection between parents and children secured, children get to opt their choices, and adopt skills that are important for their careers and growth! I believe jellyfish parenting is not for infants or toddlers, but it can be used effectively for adolescents and teenagers to self-explore and overcome challenges their way!
Some researchers say that jellyfish parenting can be confusing for children, but according to my experience, it could be effective only when it's done in a balanced way. Blending the elements of jellyfish with other positive parenting styles could be beneficial especially when it comes to schooling, doing activities, and more.
Pros and Cons of Jellyfish Parenting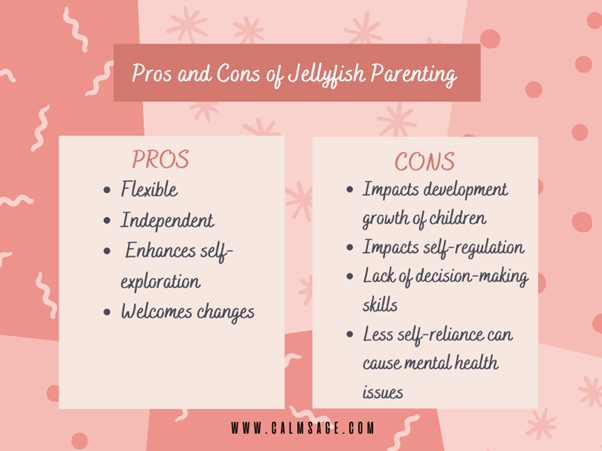 While this parenting type makes children flexible, open to changes and challenges, and self-explore the world, it can also make children less controlled. This parenting style can have direct impacts on self-regulation and child development.
The fact is that children raised through jellyfish parenting get power even before they're ready for it. This can lead to developmental problems, understanding problems, and proper decision-making problems early in the teenage.
When parents set boundaries, expectations, and rules followed by the consequences, it makes children think about their actions and reactions. Psychologically, children who are raised with boundaries and guidelines have better roots.
Children who have less self-reliance on their parents are at risk of developing anxiety and depression since jellyfish parenting is more like permissive parenting. Additionally, children raised through jellyfish parenting are not habitual of listening to "no" and this personality can impact their development negatively!
How is Jellyfish Parenting Different from Other Parenting Styles?
Jellyfish is different from other parenting styles because other parenting styles are more about controlling children, becoming the motivator, and focusing on their activities deeply. Tiger parenting, elephant parenting, and dolphin parenting come under the umbrella of animal parenting. These parenting styles most involve raising an emotionally happy and secure child.
The nurturing they provide often seems too protective for children. Specifically, dolphin parenting is all about nurturing and loving children with healthy flexibility and growth patterns. The Dolphin approach is comparatively more effective than jellyfish parenting.
Quick Takeaway: Tips to Become a Jellyfish Parent the Right Way!
If you feel jellyfish parenting could be beneficial for your children, you can try the below-mentioned tips to balance parenting in an effective manner:
Set boundaries and expectations with your children before setting them free and independent.
Be their guide, whenever they are stuck at making decisions.
Motivate them to do better but let them self-explore.
Push your children to more positive habits so that they understand the importance of setting rules and boundaries.
I hope this blog helps you understand jellyfish parenting and how to balance parenting the right way. Comment down and share your views on the same. For more such content, connect with us on all social media platforms.
Thanks for reading!