LGBTQ
5 Mental Health Resources For LGBTQ Teens
Last Update on June 2, 2022 : Published on May 31, 2021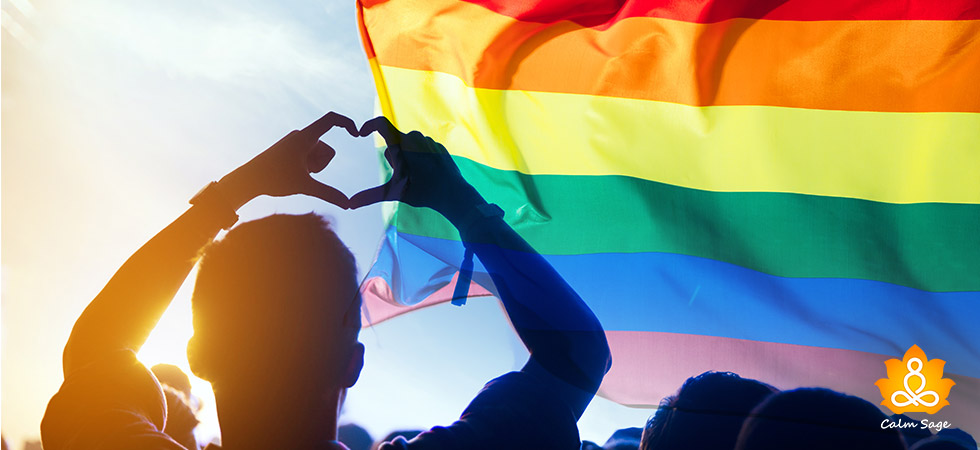 Nowadays Lesbian, Gay, Bisexual, and Transgender are openly accepting their sexual identities and public support for them has also shown a positive rise. Even then LGBTQ youth resources are high in demand as the community faces high risk and compromised mental health.
It seems like they are not walking on the right path when the stigma keeps bothering them. It looks like there is a lack of love, support and kindness to them which makes their life no less than a blunder. However, if you are someone who belongs to this community, some of the best LGBTQ mental health resources will help you pass through depression and anxiety. Apart from professional online counseling for LGBTQ community, read the blog for other resources.
Why Does LGBTQ Community Still Face Stigma?
Even though the acceptance of LGBTQ identity is rising steadily all over the world, various laws are making the bond stronger. America saw a big change in 2012 as marriage equality became a law then and the LGBTQ population saw a rise from 3.5% to 4.5%. Now more than 79% of the population accept that LGBTQ people should be given equal space and acceptance in society than previous aspects.
Despite larger acceptance, stigma is still keeping its hold over the community.
1. Families: It's still a challenge that families accept this bond in their house or neighborhood like it's very normal. Research shows that 32% of families are not comfortable with a queer member and 37% are uncomfortable if their child is provided with LGBTQ lessons in their school.
2. Bullying and violence: Note that LGBTQ youth are facing interpersonal violence, bullying and homelessness more than straight peers. In fact, the cases of rape in LGBTQ youth are three times more than straight peers. Just because their families do not accept their sexuality, LGBTQ youth are at 120% higher risk of homelessness.
3. Mental illnesses: Chances of depression, anxiety and substance abuse are higher within LGBTQ teens and over 30% of them have attempted suicide when compared to straight teens. Transgender youth especially face high level of stigma and are at greatest level of depression and other mental health risks.
Mental Health Resources For LGBTQ Youth
After learning all the problems that a LGBTQ teen might face or already facing in their everyday life, we understand that society will take time to build themselves. While you can always connect with a counselor soon, some of the mental health resources for LGBTQ are totally worth trying. Also, learn how to find an LGBTQ therapist online here!
1. The Trevor Project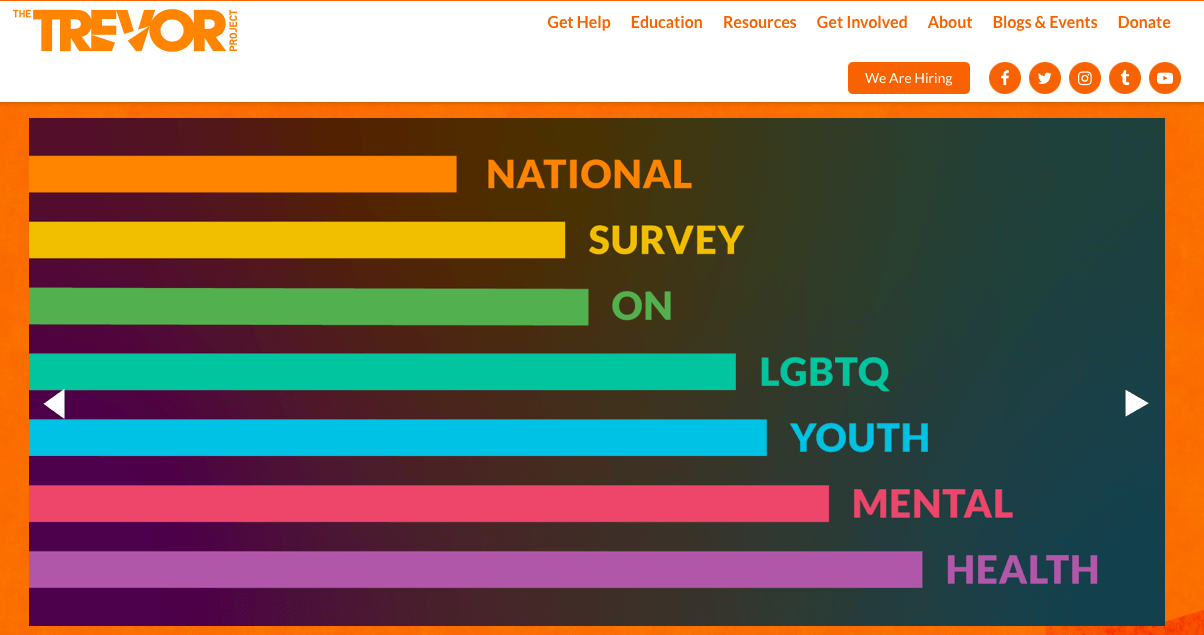 Connect 24×7 on 1-866-488-7386
The Trevor Project provides a safety lifeline where trained counselors are present to support you 24×7. If you are someone who is feeling suicidal or in need of a safe and judgement free space to talk then you can connect with professionals instantly. TrevorChat is free of cost, keeps your chat confidential and gives a friendly space to every caller.
Connect with The Trevor Project
2. LGBT National Youth Talkline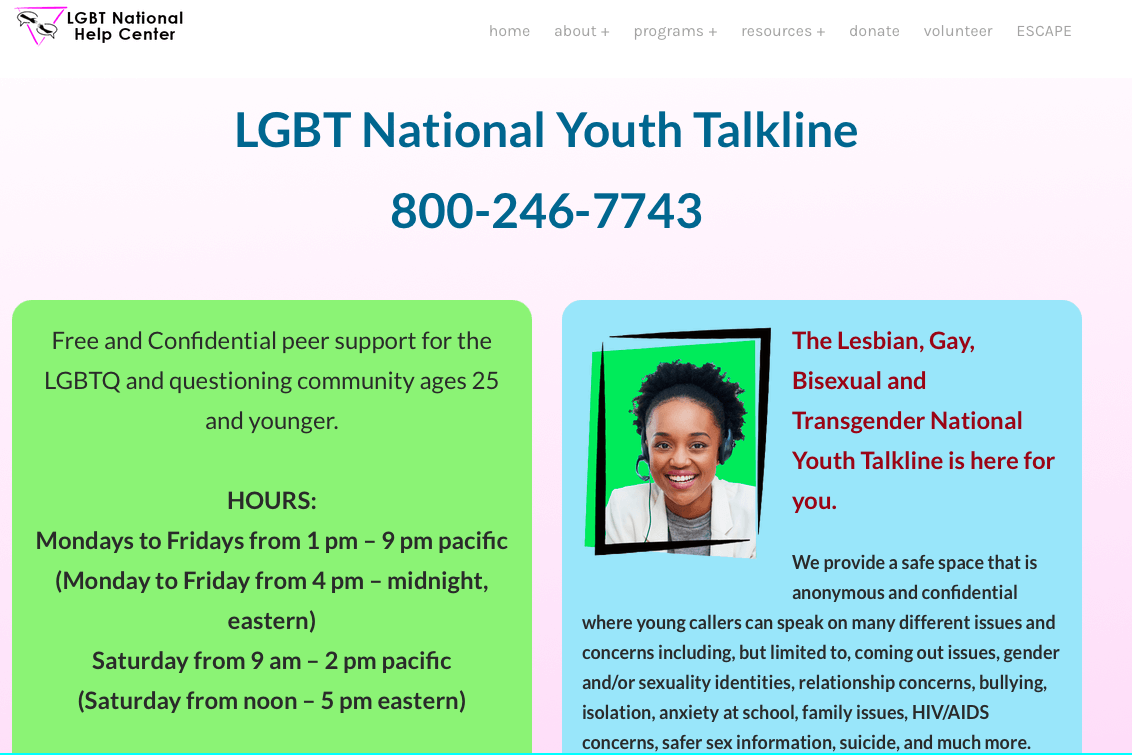 Connect on 1-800-246-7743
Whether you are a parent of a LGBT kid or you are yourself dealing with societal problems, you can always connect with this free and confidential peer support hotline. Topics like gender or sexual identities, relationship problems, family issues, bullying, isolation, HIV/AIDS, etc. could be openly talked about.
Connect With LGBT National Youth Talkline
3. Love Is Respect
Connect on 1-866-331-9474 or text LOVEIS at 22522
Love Is Respect has numerous sources for LGBTQ people to understand the concept of dating and healthy relationships through counselors. These counselors are available 24×7 in order to provide education and support. Areas like dating violence, families, communities, etc. are covered through this mental health resource for LGBT youth.
4. Rape, Abuse And Incest National Network (RAINN)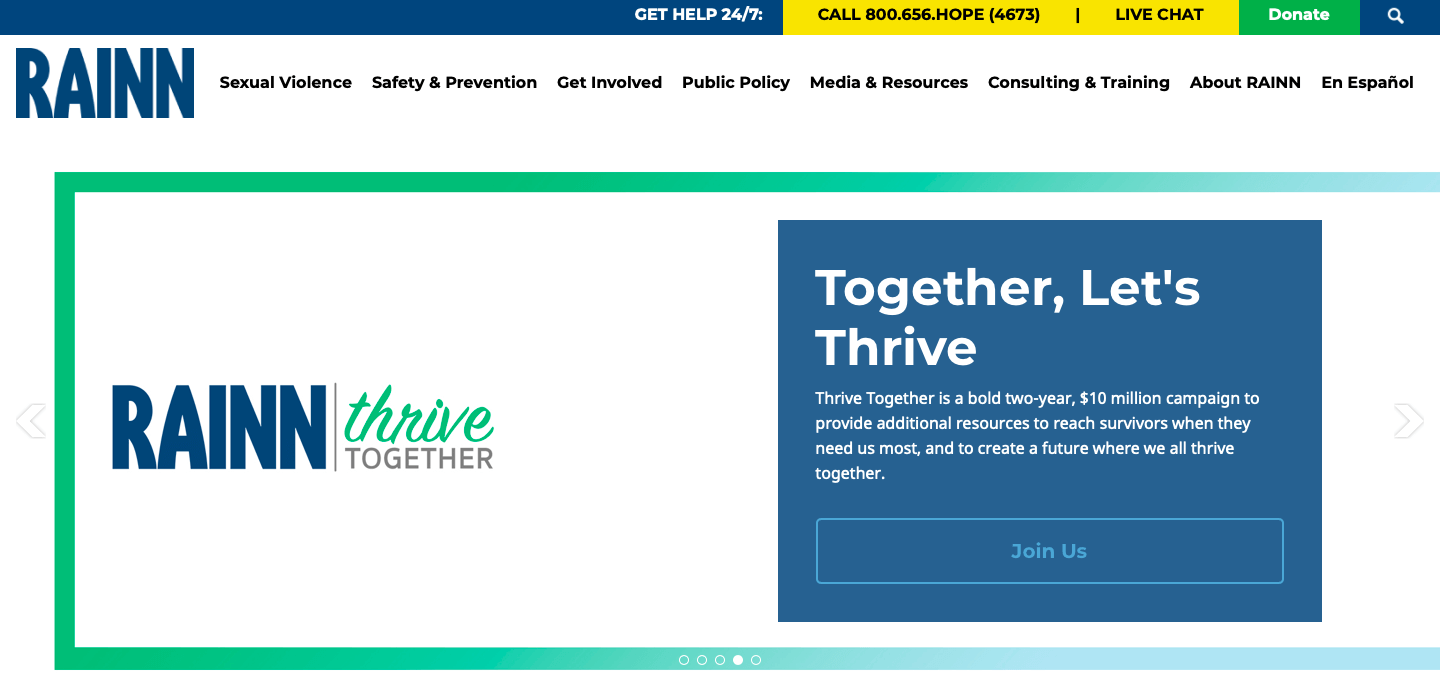 Connect on 1-800-656-HOPE
Sexual assault or violence is certainly a difficult experience for anyone. Moreover, if a person coming from LGBTQ background is assaulted, they may not be able to find the right support due to societal stigma. If you or your loved one has faced assault, instantly connect with RAINN's free and confidential hotline or go for live chat with experts.
5. National Suicide Prevention Lifeline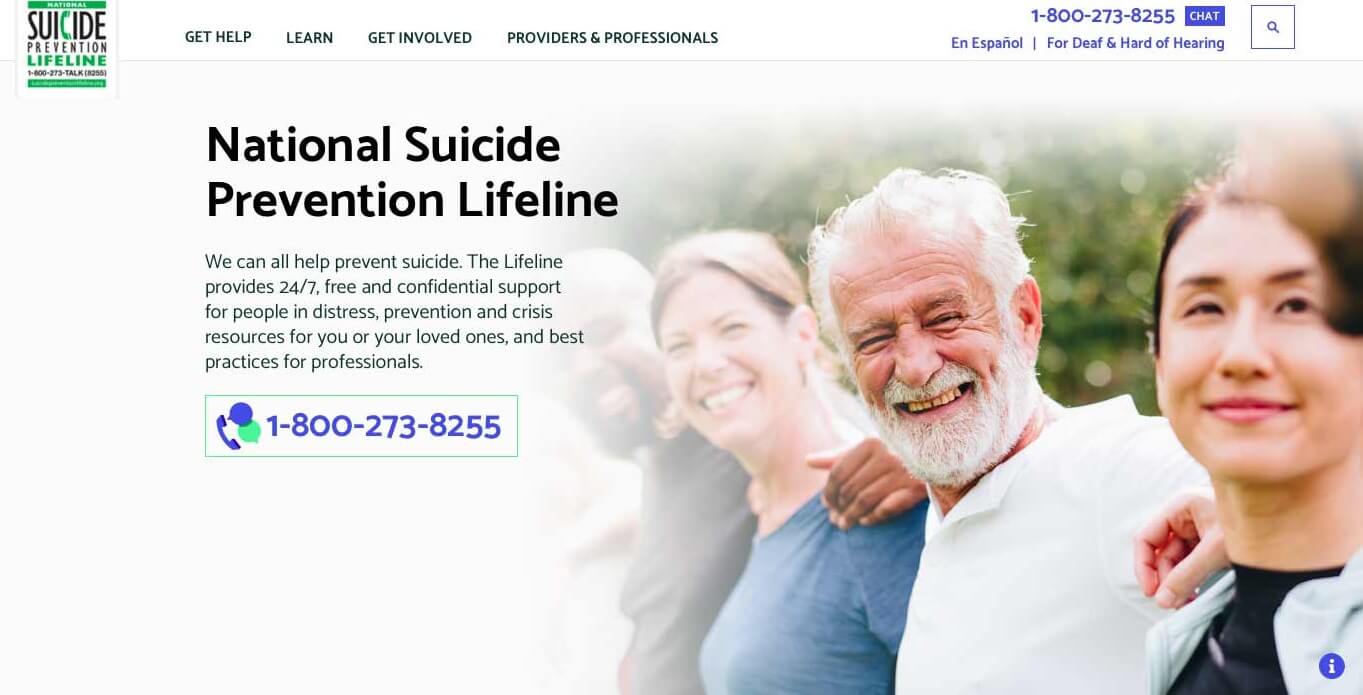 Connect on 1-800-273-8255
No matter what community you belong to, every life is precious. In case you are having any suicidal thoughts or are experiencing suicidal behavior, call them now. It is to be noted that this lifeline provides you free and anonymous services and has counselors trained for LGBTQ community. Reach out today and ask for help.
Be Brave!
These LGBTQ youth resources would definitley help you ease the issues you are dealing with at the moment. Do not suffer all alone and speak your heart out. None of these mental health resources are going to judge you or leak out your personal information, so speak it all out. If you wish to connect with a professional counselor or therapist for your questions, don't forget to drop us a message at info@calmsage.com.