LGBTQ
How To Find An LGBTQ Friendly Therapist Online?
Last Update on July 15, 2023 : Published on February 25, 2021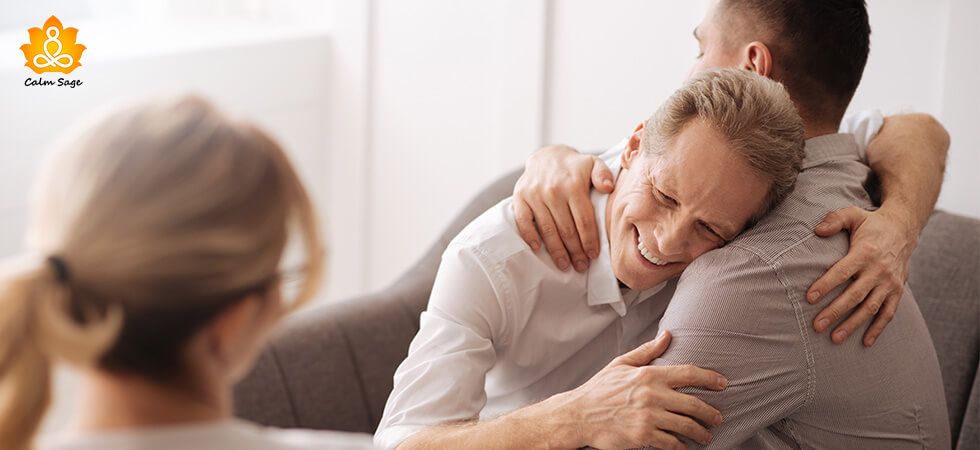 Throughout my life, I have always seen people not openly talking about their actual issues and when it comes to LGBT (lesbian, gay, bisexual, transgender), the Situation becomes worse and many thoughts come to mind that is LGBT people decided to go to therapy, will they also get the same environment and friendly therapist?
I know I know finding an LGBTQ-friendly therapist might seem like running a marathon to you.
But I have a solution for this major issue to fight the hurdle of finding an LGBTQ-friendly therapist. We cannot deny the fact that all therapists are not LGBTQ allies.
However, it's a therapist's job to address all the issues experienced by the clients with non-partiality. Also, the mental health field is always observed as a huge place of judgment and discrimination. Sadly, it is the truth.
Also Read: Starting Therapy? Here Are The Things You Need To Know
Instead of addressing the actual issue, numerous LGBTQ people are forced to undergo conversion therapy or electroshock therapy. Instead of getting counseled or treated, they are forced to undergo "conversion therapy."
Unfortunately, this results in increased cases of suicidality, depression, and self-hatred. Regardless of all these stigmas and mentality going around the world, let's just help each other by finding an LGBTQ-friendly therapist.
This blog will help you to find an LGBTQ-friendly therapist.
Related Read: What is LGBTQ Therapy and How it works on LGBTQ issues
Whenever you see someone struggling with mental health issues, share this blog with them and do your bit.
Scroll down to see how to find an LGBTQ friendly therapist…
How to Find an LGBTQ Friendly Therapist Online?
1. Do Your Research
The first step towards finding an LGBTQ friendly therapist is to open the internet and do your research. Research and make a list of the top 5 resources that supports LGBTQ. Now, take your time and read everything about the website or organization. You can also check the below-mentioned recommendations list.
2. Talk with Them Openly
Once, you've shortlisted all of the organization or resources, make a call and have a little bit of conversation related to LGBTQ. Ask them questions and observe their replies.
Related Read: Top 3 Professional Online Counseling for LGBTQ community
3. Do not Interpret Quickly
While you're asking questions, take your time, do not interpret quickly. Sometimes, we judge quickly which often results in a wrong judgment. Try to listen to their responses with an open mind.
4. Let Your Inner Critic Speak
Once you have heard all the responses, now listen to your inner critic and decide if the organization or resource is right for you or not.
5. Do Whatever Your Heart Says
In the end, do whatever your heart says. And, do not let other's judgment break your spirit. Have some faith and opt for therapy. Trust me, therapy or counseling is useful. Do not neglect it.
Where to find LGBTQ friendly therapists:
Here are some recommendations to find LGBTQ friendly therapists:

A. Psychology Today

Psychology Today is a trusted and reputed online resource. Psychology Today is easily searchable, easy to use, and a good place to begin with. Psychology Today recommended your nearby therapists and counselors on the basis of your research.

After Entering your city, you can filter your therapist according to the issue, type of therapy, language, age and affordability.

B. Gay and Lesbian Medical Association

Gay and Lesbian Medical Association (GLMA) provides us a directory wherein you can search for LGBTQ allies according to your need. To be listed in GLMA, the providers have to affirm, "I believe that lesbian, gay, bisexual and transgender identities are within the spectrum of normal human experience and are not in themselves pathological, "unnatural," or sinful. I, therefore, do not promote or support attempts to change a patient's sexual orientation or gender identity."

C. RAD Remedy

RAD Remedy is registered as a non-profit organization. The only goal of RAD Remedy is to connect LGBTQ folks to safe, respectful, and accurate health options. You can just simply enter "individual therapy" or "therapist" to find the therapist in your city or zip code.

D. National Coalition for Sexual Freedom

National Coalition for Sexual Freedom (NCSF) is a non-profit organization that is working for protecting the rights of consenting adults who are practicing alternative sexual expressions or forms of relationships.

NCSF has a directory that is easy to use and people can easily find a therapist with a diverse range of sexual lifestyles and sexualities.  

E. American Society of Sex Educations, Counselors, and Therapists

American Society of Sex Educations, Counselors, and Therapists (ASECT) has a directory of all certified, understanding, and sex-positive therapists. All the therapists mentioned in ASECT are open-minded and experienced. All you have to do is to filter your search per your country, state, specialty.

F. World Professional Association For Transgender Health (WPATH)

The World professional association for transgender health (WPATH) keeps a list of people who are certified by WPATH. It is all about trans and gender-nonconforming folks. The members of WPATH follow a specific set of guidelines for promoting health, education, research, dignity, education, and most importantly equality for transgender, transsexual, and gender-nonconforming people among all cultural settings. Planned Parenthood

G. The Trevor Project and the Trans Lifeline

If you or someone you know is experiencing mental health issues, without a second thought you can reach the hotline of The Trevor Project (it is specifically created for the LGBTQ community). You can also call them at 866-488-7386 24*7. Along with this, they also have a chat service. You can access this by texting "TREVOR" to 202-304-1200. Additionally, it also has online counseling services. To avail them, click here.

The Trans Lifeline is basically run by transgender operators in the USA and Canada. Please refer to the below contact numbers.

USA: 877-565-8860
Canada: 877-330-6366

H. Planned Parenthood

Planned Parenthood is famous for fighting for sexual healthcare. It is one of the known communities for standing up for gender diversity. Planned Parenthood offers service referrals, resources, support groups for the LGBTQ community.

The best part about Planned Parenthood is that they always a list of referrals even when they do not have a therapist available for services.

I. Your City's LGBTQ+ resource center

LGBQcenters.org provides a list of LGBTQ centers available in the US. They also help in locating the nearest support center.

J. Violet

Violet is one of the great options when you wish to find a mental health professional with experience and specialty in the LGBTQ community. Therapists associated with Violet are queer-competent providers along with experience and utmost support and respect for the clients with sexual and gender identities.

I. Pride Counseling

Pride Counseling is an online counseling system that is part of BetterHelp. Pride Counseling connects clients with an experienced and licensed therapist in your city or state. They also international services with US-based therapists. Pride Counseling follows HIPAA compliance and they also keep an eye's on clients' confidentiality. Read our review on Pride Counseling

J. National Queer and Trans Therapists of Color Network

The National Queer and Trans Therapists of Color Network is a support system for Queer and Transgender therapists for covering the mental health of the LGBTQ community. They also provide a directory wherein you can find a therapist with the help of Google Map and featured therapists in a certain area.
Book a Session with LGBT Therapist
Disclaimer: As BetterHelp Affiliate, We may receive compensation from BetterHelp or other sources if you purchase products or services through the links provided on this page.
I hope this blog helps you to find an LGBTQ-friendly therapist. Comment down and share your recommendations for LGBTQ-friendly therapists.
Thanks for reading.
More power to you!
Next Read:
Weighing The Pros & Cons Of Group Therapy
Faithful Counseling Review: Best Online Christian Therapy