Meditation
Mandala Meditation Technique: The New Form Of Meditation
Last Update on March 17, 2022 : Published on March 20, 2022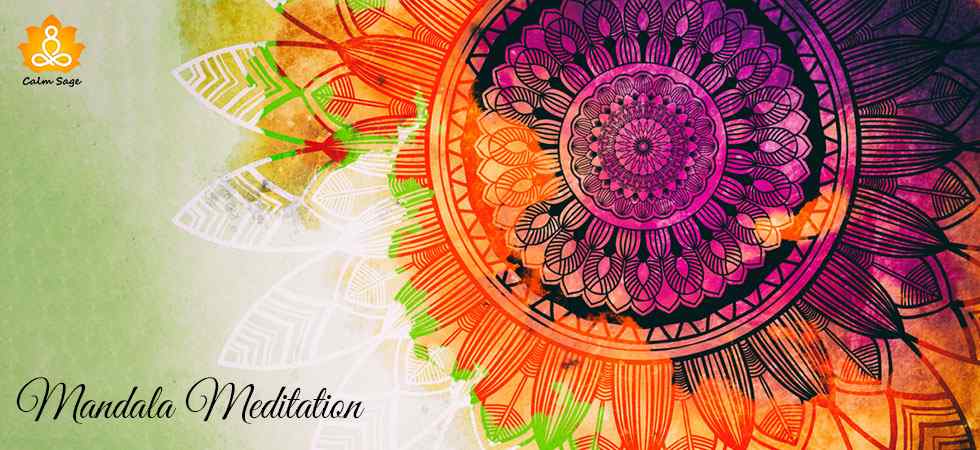 We all are aware of the fact that simple coloring can boost up our energy levels; indeed, coloring is a great stress reliever. Well, have you ever heard of Mandala art? Mandala art can be used as a form of art therapy to relieve stress and anxiety. Not only this, but the mandala is also beneficial for various mental health disorders.
Creating a mandala for coloring a mandala art is a type of relaxing exercise that takes up our mind to a whole different and positive kind of level. If you are hearing this term for the first time, let me introduce you to Mandala art:
Mandala is a Sanskrit word that means circle. Circles are considered to be a powerful symbol and they are almost used in various cultures like prayer wheels, halos, religious symbols, and others.
Mandalas are blessed circles that can be used as a meditation technique. They actually came from the Tibetan and Indian religions of Buddhism and Hinduism. Currently, mandala art is incorporated in other regional spiritual practices as well.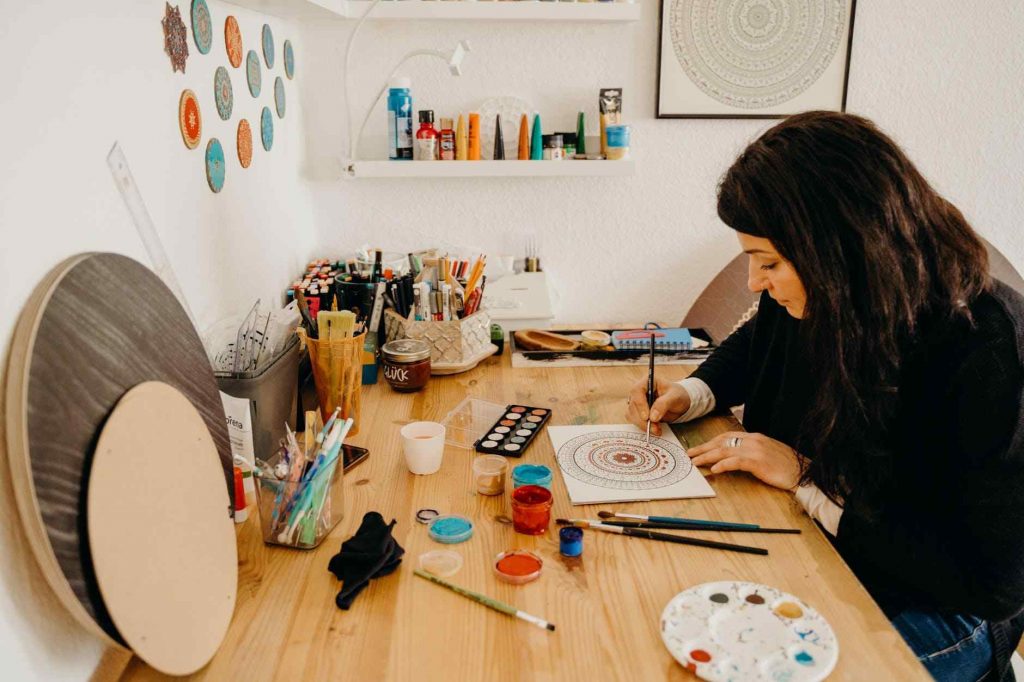 Mandalas are a form of paintings or drawings, they can be permanent and temporary as well such as drawing a mandala on a piece of paper or drawing a mandala on the sand (sand mandala can be dismantled after achievement). Mandala art is filled with various symbols and geometrical shapes which are often repeated to give it a symmetrical look.
The main intent of making a mandala is to center or align the body and mind which is why it is considered to be a perfect technique for meditation.
Art Therapy = Mandala Art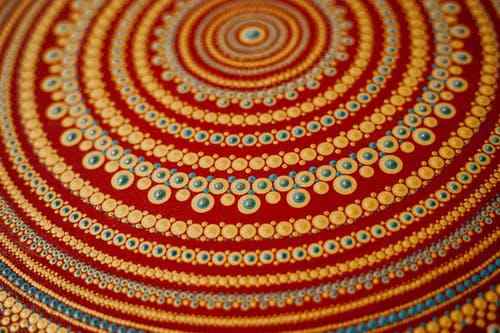 Since mandalas are considered to be a healing tool, they can help in reducing the symptoms of stress, depression, chronic pain, blood pressure, and more. The science behind this is the release of melatonin (melatonin is a hormone that promotes sleep and slows down cell aging). However, research is still going on regarding the impacts of mandalas. But, it is already proved that mandala art is a useful tool and it can be used as a meditational technique as well.
Talking generally, mandalas are useful for every age group, like you can simply purchase a mandala coloring book according to the age group and enjoy its benefits. Therefore, it cannot be directly related to meditation but it can be considered as a normal stress-relief activity as well.
If I talk in terms of meditation technique, all you need is to buy some crayons, pens, sketch pens, or any color of your choice and it can be combined with the form of meditation or art therapy.
The major benefit of coloring a mandala as a form of meditation is that you can do it anywhere and anytime.
The other benefit of mandala meditation is that it establishes a deep sense of wellbeing, calmness, and peace.
You don't require any Sci-fi skills or practice to seek the benefits of mandala meditation. All you require is a set of colors, mandala art, and a place to sit quietly (that's it). The great thing that I love about Mandala meditation is that it allows us to express our artistic side which we tend to ignore.
Mandala Meditation can be practiced by:
Although, it is useful for every age group, specifically it is great for:
1. Children
Coloring mandalas can help children to express their feelings and help to cope with mental illness. Moreover, it is a form of expressive art therapy which is adopted by various psychologists around the globe. It also helps in polishing the creative side and motor skills.
2. People with mental illness
Research shows that people with mental illness or chronic physical illness can practice mandala meditation to reduce their symptoms. Mandala meditation works as a coping technique.
3. People with addiction
If you wish to quit smoking or any type of addiction, you can begin with mandala meditation right away as the color in your hands and a piece of paper will help in relieving the associated stress and will also keep your hands occupied. Whenever you feel the urge to smoke or do anything addictive, color it out!
How to practice Mandala Meditation?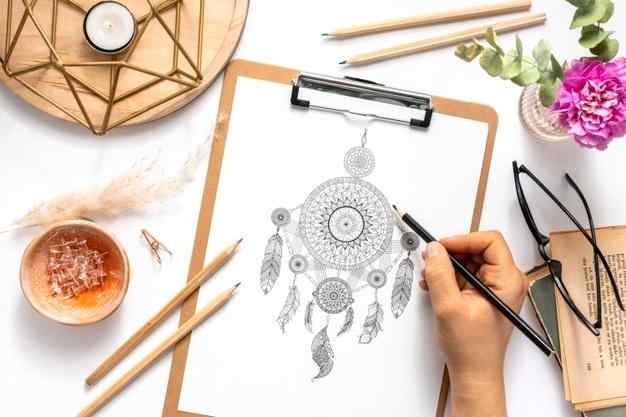 Practicing mandala meditation is a quite simple technique with various meditational purposes. You can refer to the below steps to enjoy or seek the benefits of mandala meditation:
Take out the set of colors (crayons, chalks, pastels, paint, or any other variety).
Take out your mandala coloring book or print any design from the internet.
Find a comfortable place and position with zero distractions.
Start coloring (you can also put the stress-relieving music on).
While coloring, make sure your focus is on the colors; make sure you are choosing the right set of colors. In order to achieve the right set and an attractive outcome, let your instincts guide you. Keep your worries aside and let the natural flow enter your mind and body.
Feel the colors on your hand, play with colors, pair them with bright sets, and let everything go in a flow.
Keep coloring till you start feeling relaxed and stress-free.
Pro Tip: Keep your colors and prints handy for combating stressful situations.
Here are some free printable mandala designs for you to practice Mandala Meditation: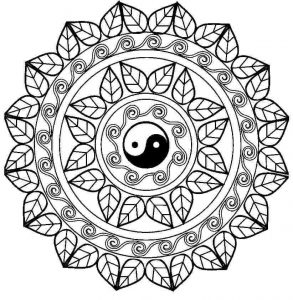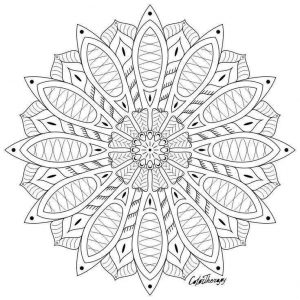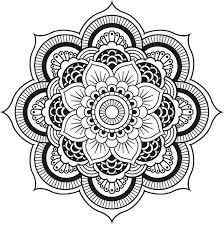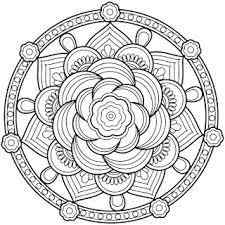 I hope this blog helps you to understand the mandala meditation technique in brief. Comment down and share your views on Mandala Meditation. For more such content, connect with us on all social media platforms.
Thanks for reading, keep coloring, and keep meditating! ☺