Wellness Guide
The One Where We Honor Matthew Perry's Journey to Mental Health Awareness
Last Update on November 2, 2023 : Published on November 2, 2023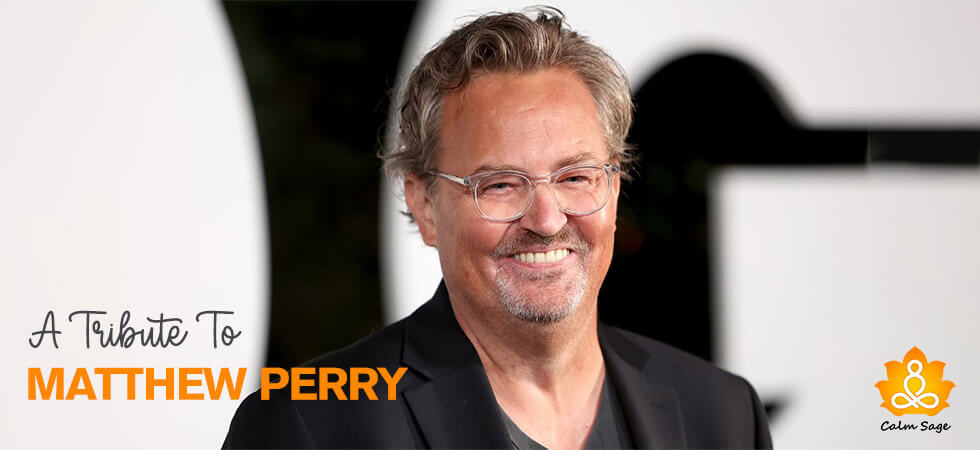 No loss is too burdensome, no sorrow too deep. While we are familiar with the pain of loss, it's especially heartbreaking when it's the one who brought laughter and brightness into our lives that we mourn.
"Matthew Perry, 'Friends' Star, Dies" – I never imagined waking up to such a headline, but harsh reality sometimes deals painful blows. Regardless of how you remember him – whether as the witty and sarcastic Chandler Bing, the messy sportswriter Oscar Madison, or the likable dentist "Oz" Oseransky – the man behind these iconic characters, Matthew Perry, gifted us with unforgettable stories that we millennials will forever hold close to our hearts.
The 'Friends' Star was truly a resilient man who opened up about his substance and alcohol addiction, emerging as a source of strength and courage for countless people stuck in similar situations. His contributions to society – with his Perry House Sober Living Facility – and advocacy for drug courts, made him an inspiring and supportive figure to those in addiction recovery.
In his 2022 autobiography, "Friends, Lovers, and The Big Terrible Thing", The Odd Couple actor recounted his experiences through candid narratives about his struggles, which became a beacon of hope and resilience for many facing their own challenges. Most of us fondly remember Matthew Perry as Chandler Bing from the iconic TV series, "Friends". As Chandler Bing, he became a friend to millions of people, worldwide as his portrayal of witty Mr. Bing brought laughter, comfort, and a sense of belonging to the hearts of many, further immortalizing his character as a beloved friend.
Also Read: Katy Perry Faced 'Situational Depression' But Fought Hard To Win It
Matthew Perry And His Struggles With Addiction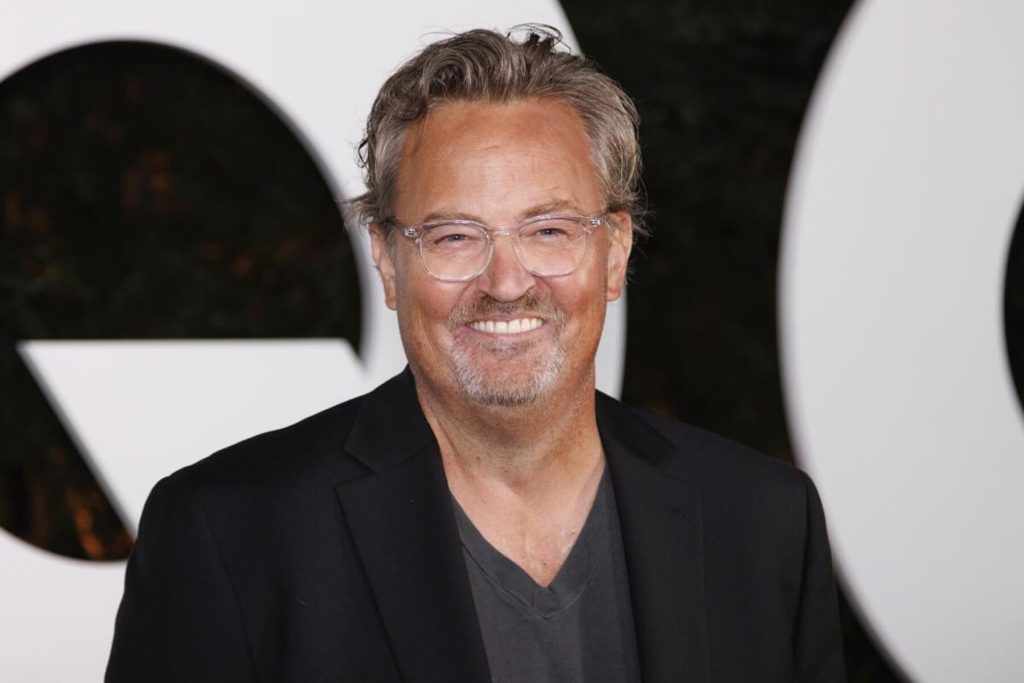 "I think I'm more comfortable in my own skin now. I've always felt pretty secure, but now I feel like I can speak up for things I'm passionate about."
Matthew Perry, in his previous interviews, talked about how he faced battles with anxiety and depression, using his candid account to highlight the importance of speaking up about mental health and emotional well-being.
His candid expressions on mental health have not only been an inspiration to many people around the world to confront these challenges head-on but have also established him as an advocate for men's mental health awareness. By sharing his experiences with addiction, substance abuse, anxiety, and depression, he created communities where talking about and seeking help was normalized. During an October 2022 interview with People Magazine, Perry commented,
"I say in the book that if I did die, it would shock people, but it wouldn't surprise anybody,"
The journey of the 'Friends' Star is a reminder that hope is never far away, even in adversity. Each step towards recovery brings you closer to a fulfilling life.
"When I die, it would be nice to be remembered as someone who tried to help other people."
The One With Chandler Bing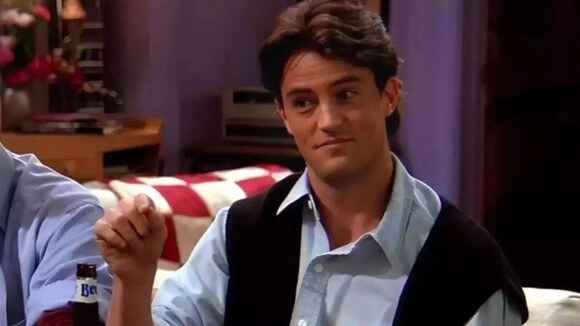 "I'm funny, right? What do you know, you're a door. You just like knock-knock jokes."
Who's the funniest guy who lived down the street in Apartment 19, at 545 Grove Street in Greenwich Village, Manhattan? You guessed it; Chandler Muriel Bing. Through the eyes and life of Chandler, we witnessed a character who was the epitome of imperfection. From Season 1 to Season 10, we saw Chandler overcome his smoking addiction, acknowledge his flaws, and become a devoted husband to Monica and a father of twins from a commitment-phobe.
For Joey, Chandler wasn't just a roommate but was a partner-in-crime and a generous friend who wholeheartedly supported his acting career. To Ross, he was a best friend who stuck with him through college and later became his brother-in-law. To Rachel, Chandler was the one who she could rely on, share cheesecakes with, and talk her through life's uncertainties. To Phoebe, he was the one who let her be her eccentric self.
However, beneath it all, Chandler was a troubled ball of insecurities and anxiety. While we remember him as the "Funny One", Chandler was the one who used humor as a defense mechanism – a mix of self-deprecation and sarcasm. This Chandler Bing humor, as it is known, was an indication of the many insecurities and self-doubts the character held in his heart.
"What must it be like not to be crippled by fear and self-loathing?"
Talking from a man's perspective who lived in the 1990s, it must not have been easy to talk about his mental health and insecurities openly. Despite that, Chandler opened doors for many men to come forth and speak up about their own struggles. Another aspect of mental health that Chandler Bing touched upon was his fear of vulnerability. He was notorious for avoiding emotional conversations and even commitment. Later in the seasons, we learn how his avoidance of relationships and emotional intimacy came from his parents' turbulent relationship.
"When I first meet somebody, it's usually panic, anxiety, and a great deal of sweating."
Matthew Perry, in his autobiography, talking about his journey on the cast of 'Friends', revealed that during the show's production and subsequent airing, he was battling with addiction and substance use.
Just like our beloved Mr. Bing, Perry narrated his struggles with an unstable childhood, loneliness, and self-doubt. "Friends", the TV series, brought enormous fame to the six leading cast members including Jennifer Aniston, Courtney Cox, Lisa Kudrow, Matthew Perry, Matt LeBlanc, and David Schwimmer, almost overnight.
This fame affected Perry the most as he became addicted to painkillers, alcohol, and recreational drugs, following which he had to be hospitalized with pancreatitis. We even see his drastic appearance change in the Season 7 premiere where he lost 20 pounds, appearing noticeably thinner in the premiere episode.
Given his account and narratives of his struggle with addiction, he – inadvertently – brought a renewed sense of authenticity and experience to the challenges faced by his character as well as himself in real life.
What Chandler Bing teaches us about mental health is that there's no shame in asking for help when you need it. Admittedly, the conversations around mental health have changed and evolved since the show aired in 1994 and ended in 2004, but what hasn't changed is how we still perceive mental health as a weakness.
"Friends" might be just a sitcom that shows the lives and struggles of six twenty-somethings living in New York, but in hindsight, it's a show that pioneers talking about mental health struggles while teaching us the importance of having a community and a sense of belonging.
Also Read: Selena Gomez's Depression Story Is An Inspiration For Peers: INSIGHTS
The One With The Advice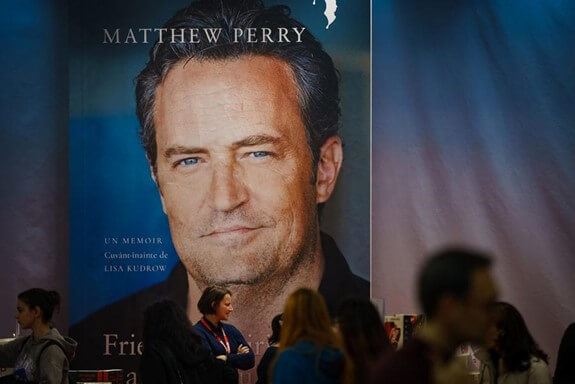 "I'm not great at advice. Can I interest you in a sarcastic comment?"
No, I'm not the one who can be as sarcastically introspective as Chandler Bing, but I can give you some healthy advice to celebrate and remember Matthew Perry this men's mental health awareness month.
1. Educate Others
This month, let's pledge to educate and inform others about the importance of men's mental health. Share articles, resources, and videos that talk about and discuss the challenges faced by men when it comes to seeking help and support. Matthew Perry's journey is a reminder of how important it is to address these challenges.
2. Have Open Conversations
Just as Matthew Perry was willing to share his struggles and discuss his battles with addiction and mental health, let's encourage others to hold open conversations as well. Initiate conversations with friends, family, and coworkers about mental well-being. Create a safe space for them to express their feelings without fearing stigma.
3. Share Matthew Perry's Legacy
How? Well, I can't find a better way to share his legacy other than his words and quotes. Let the inspiring words he shared be the source of hope and strength to the ones struggling with mental health issues. Open up your social media accounts to inspire others and motivate those who may need some encouragement.
4. Take Care of Yourself
As we pay tribute to the legendary actor Matthew Perry, let's not forget to care for ourselves. Take time to practice self-care and pay attention to your body's needs during this time. Perry's heartwarming journey is here to remind us that self-care is an important part of our well-being when fighting battles against mental health issues.
5. Encourage Seeking Help
If you or someone in your life is struggling with mental health issues, then encourage them to seek help. Matthew Perry's experience serves as a reminder that asking for help is a sign of strength, not weakness.
6. Make Way for Change
As we mark men's mental health this November, let's ensure that we channel our energy into advocating and speaking up for changes in how we, as a society, view and address men's mental health. Join campaigns, work with organizations, and volunteer where you can to spread awareness and make way for change as we break down barriers men face when seeking help for mental health.
"I'll Be There For You…"
Could we BE any sadder? Matthew Perry was a friend to millions of people worldwide. Through his work and legacy, he brought joy, laughter, and warmth to living rooms across the globe. His witty sense of humor, his sarcasm, and his compassionate heart made him a fan-favorite.
As the one who courageously shared his struggles with addiction and mental health, Matthew Perry's dedication to destigmatizing mental health concerns will be forever remembered.
"Life is great when you don't know what's coming next."
As I and thousands, if not millions, say their goodbyes to Matthew Perry, let's also remember and honor his life, laugh, and hope that he instilled in our hearts through our efforts and advocacy in men's mental health awareness.
"You never know where one thing will lead… I guess the lesson is, take every opportunity because something might come of it."
Thank you, friend. For the laughter, the inspiration, and the friendship you brought into our lives. Thank you for being there for us, as we'll be there for you…
Share this article with your loved ones, friends, and family as we honor Matthew Perry's journey to mental health awareness. Do share your tributes and comments that remind you of Matthew Perry's role in making your life hopeful in the comments below.