Depression
Katy Perry Faced 'Situational Depression' But Fought Hard To Win It
Last Update on August 29, 2022 : Published on January 1, 2020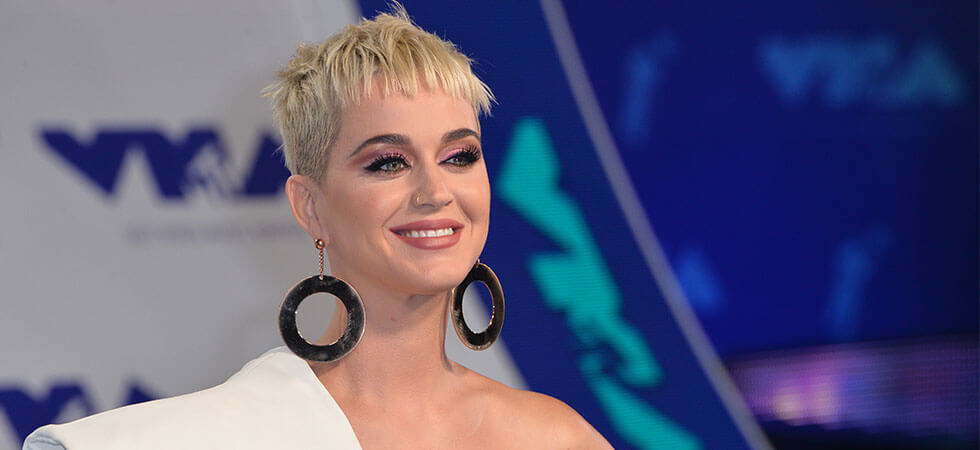 "People talk about bullying but you can be your own bully in some ways. You can be the person who is standing in your way to success. And that was the case for me." says Katy Perry.
Katy Perry certainly does not need any introduction. Top Billboard chart celebrity, her songs like 'Roar' and 'Hot n Cold' are just brilliant compositions. So why would a celebrity with so much of name and fame undergo various signs of depression? Although she had gone through situational depression when her album 'Witness' got negative reviews, the struggle to move out of depression symptoms was evidently tough.
Despite not being allowed to explore music other than the gospel by her parents, she sneaked into the world of distinction. In a matter of few years, the 35-year-old actress had millions of fans, broke world records, and became the highest-paid woman in music for 2018. Her net worth in the year 2019 was recorded as $330 million. But remember, mental health doesn't care about success and fame. And even Perry showed signs of depression!
Perry's Mental Health Struggles
The first signs and symptoms of depression were when Perry used to consume alcohol in large amounts to numb herself. Her addiction was so much that even when she had to go out, she used to consume alcohol so there is no sign of pain and unhappy feelings to the world.
Her album 'Witness' failed miserably in 2017 and the reactions popped up by people shattered her to the core. "Unknowingly, I put so much validity in the reaction of the public and the public didn't react the way I had expected to, which broke my heart."
Suicidal thoughts didn't leave her alone for quite a long time and this was considered as a major depression symptoms.
And this is when she decided to beat away depression symptoms and fought with it. It was possible only because of her will-power and strong head attitude. She really wanted to rise from depression and disappointment without giving up so easily.
In fact, she openly talked about her struggles with depression during a 96-hours live TV show and Vogue Australia edition.

Perry's Solutions To Mental Health Struggle
After including a rock-solid willpower, solutions she blamed her depression symptoms are:
Lifestyle Change: As fame doesn't let you give time for yourself, Katy Perry began focusing on meditation. She believed that meditation can heal the inner soul and connect you with your surroundings in a positive manner. At the same time, she reconnected herself with faith.
Therapy: She has been undergoing professional therapy for the past 5 years which helped her to elevate the confidence within.
Self-Discovery: She gave time to herself for self-discovery that even crushed the negativity within. One of the major methods of doing so is taking breaks from schedules and indulging in meditation.
"I've come to learn that being happy is something you have to work for every single day. I know that in this messed up world, it is hard to find inner peace and happiness. But it's not impossible"
What Did We Learn?
Whether you have silent signs of depression or having major depression symptoms, there are some lessons you can learn from Perry's struggles. We are also adding up our suggestions
and recommendations here!
Don't give up: No matter what, don't choose to quit or give up on your dreams. Good things take time so let them.
Don't' hide or numb your feelings: Your feelings are the inner strength. If you are in pain, DO NOT HIDE IT. TALK TO US or your close ones. You will surely be able to relax and throw off pain slowly by speaking it out.
Express yourself and speak loudly about them
Meditate: Meditation helps in finding the roots of our struggles as we can go beneath the superficial layers for exploration. In fact, some of the best stress management apps can teach you how to meditate and calm.
Pay attention to emotions: DO NOT discard your emotions completely but follow what they want to tell you. Read them and act accordingly.
Stop bullying yourself and try to find positives within you.
Keep yourself physically healthy, mental health will surely follow behind.
Give yourself some space and time to reconsider things.
Open Up!
Depression never discriminates so you shall not either. HELP YOURSELF OR ASK US. You are beautiful and courageous within, just feel it and let these signs of depression flush sooner. There are other celebrities like Selena Gomez, Owen Wilson, etc. who fought with depression symptoms and now living a life worry-less. We hope you get inspired and bring positivity to your life from now on!
Related Articles:
ALERT! 7 Signs Of Teen Depression Not To Be Missed!
Selena Gomez's Depression Story Is An Inspiration For Peers: INSIGHTS