Mental Health
Midlife Crisis: What Is It & How To Deal With It?
Last Update on October 9, 2020 : Published on October 9, 2020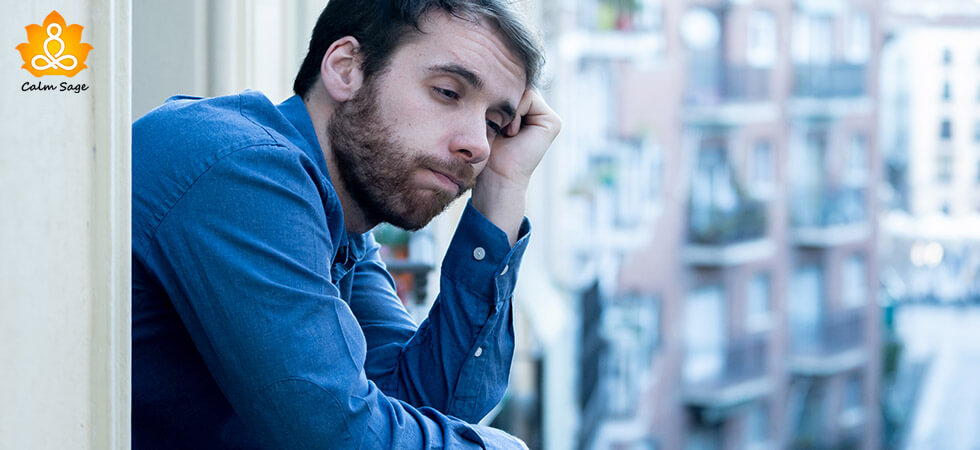 The term 'Midlife Crisis' could be heard amongst adults aged between 40 to 60 who are going through some hard times and are confused with the purpose of their life. You studied hard, got married, had kids and made a successful career but suddenly the urge to make transition in life lets you ditch the responsibilities.
This patch of life makes one take outrageous steps like quitting the job, divorcing the spouse, changing the lifestyle or feel young again. Understanding and realizing that life is half over is also accompanied by depression for some whereas some people begin a new chapter right from here. Because it works differently for everyone, midlife crisis couldn't be defined in one single manner.
Overviewing Midlife Crisis
Midlife Crisis is not a formal diagnosable category and there is no particular age that it strikes someone. Even if one wishes to find an age range, midlife crisis could hit someone in between 38 to 50 years. Usually, an event is the reason that a crisis hits someone. For example, children have moved to other cities for job search or the demise of parents.
It is interesting to know that the term Midlife Crisis gained its popularity in the 1980s and occurred commonly amongst males and females. However, both the genders deal with the concept differently. For example, men wish to show their worth or prove something to the world whereas women like to evaluate themselves in terms of career and relationship as a spouse or mother.
What Are The Signs Of A Midlife Crisis?
Midlife crisis is related to change in behavior, according to American Psychological Association. Some examples include:
Avoiding personal hygiene
Sudden gain or loss of weight
Changing moods like increased anger, sadness, and anxiety to irritation.
Withdrawal from relationships and family members
Change in sleep cycle
Other signs that you may not be noticing now include:
You like to talk and debate about everything but do not take action to make things happen.
You have no goal for now and life is simply running on an autopilot mode.
The purpose of life and career is certainly not clear.
Life seems stagnant and everything you have built by now seems worthless.
You might be feeling jealous of others' success.
You have enough success but there is no sign of satisfaction.
How To Deal With A Midlife Crisis?
It is not that midlife crisis always comes with negative consequences, it is an opportunity for many people to grow from a new perspective. As soon as you identify your situation, you get the ultimate power to deal with the issue.
Make Life Meaningful Once Again
Take the midlife crisis as an opportunity to grow once again and renew the perspective of life. Now we know that it sounds very objective but let us help you in making things clear. The aspects that you can pick:
– Make health better again: It is time to change your dietary patterns and begin with the new exercises. Join swimming, tennis classes or any other physical activity to bring a newness and grow a new skill.
– Make new relationships: Join a club or reunite with friends who are encouraging enough to keep you going in life. In fact, learn a new skill together and enrich yourself.
– Give yourself spiritual wellness: Spiritual wellness is gained with a sense of calm and it comes through various means like focus exercise, meditation and Yoga. You can even focus on the goodness and learnings of your religion.
– Give a boost to your career: Even though you might have achieved heights in your career, you can still aim at new plans and long term growth goals.
Men and women, both need to give themselves a boost of self-care. Children are grown but it's time to give Me Time or spend some romantic time with each other.
Life could have been very fortunate or unfortunate by now. But whatever, realize that there is just one life. And you can enjoy it breaking off all the limits that bother you. Bring in some more positivity and let it sink in for the rest of your life. Do something extraordinary so that this midlife crisis never bothers you again.
There is no harm in consulting an unbiased counselor about how to steer your life in a new direction. A counselor can understand the issues you are going through, find the reasons behind it, and help you with finding solutions as per your wishes. Connect with a counselor soon and don't suffer all alone.
Wrap-Up
Dealing with midlife crisis is easy only when you are self-energized with positive thoughts and lots of courage. Yes, there will be plenty of ups and downs but what makes you distinct is the ability to get through the midlife crisis smartly and passionately.
More Relevant Articles:
'Which Mental Therapy is Best For Me?" Find Out Now
Self-Acupressure Therapy | Benefits & Tips